Tragedy as 3-week-old baby was mangled to death by Dog
The mother of a newborn baby who was mauled to death by the family dog was at a family event following a bereavement, according a family member. Three-week old Reggie was rushed to hospital following the attack by the Patterdale terrier – but doctors were unable to save him.
His family have said they are "trying to cope" with the immense tragedy of losing little Reggie, who lived at Falkland Road with his parents Maria Blacklin and Ryan Young, a builder.
The parents are said to be "distraught" after the tragedy which happened at their home at 4.15am yesterday.
A family member who spoke to the Chronicle outside Ryan's family's home nearby said: "We are trying to cope with this the best we can."
Their family dog, called Tricky, is being kept in kennels and is expected to be destroyed.
Northumbria Police said a 30-year-old man had been arrested in connection with the incident.
"We are carrying out enquiries to establish the circumstances."A family member, who did not want be identified, said the baby's mother was not in the house at the time of the attack, and added that she never left her son alone with the dog.
The source said she had been at a family event following a bereavement, and had returned to find the distressing scene.
Neighbours yesterday spoke of their shock at the death of Reggie, who is believed to have four brothers and sisters.
One, who did not wish to be named, said: "I know terriers very well. I think the dog had become jealous of the baby and that is why this has happened.
"It was Ryan's dog as far as I'm aware. He is a lovely lad, hard-working and an excellent father. He will be devastated."
Criminal psychologist Paul Tweddle, 50, who lives opposite the family in Sunderland, Tyne and Wear, said: "They are a caring couple in their 30s and are a lovely family. This is a complete tragedy.
"I see the terrier from time to time. Sometimes I see it clambering at the fence and it gets out so I shout to Ryan and he comes and gets it.
"It is a tiny dog and I cannot say whether or not it is dangerous. Sometimes appearances can be deceptive.
"I am so shocked. It should be such a happy time with a new baby. I have children myself, so you can imagine how I am feeling."
Another neighbour, Denise Haley, 59, is grandmother to a six-week-old baby called TJ.
She said: "Maria was in the house a few weeks ago with Redgie. She is a lovely girl and I simply do not know how she will cope with this tragedy.
"I am scared of any dog but that dog seemed okay. It is a tiny dog and brown in colour.
"I am in total shock – me and my daughter have been really upset about it. We grabbed TJ straight away and gave him a huge hug."
Credits: PulseNG
My 17-year feud with Basketmouth began over unpaid ₦30k, says AY Makun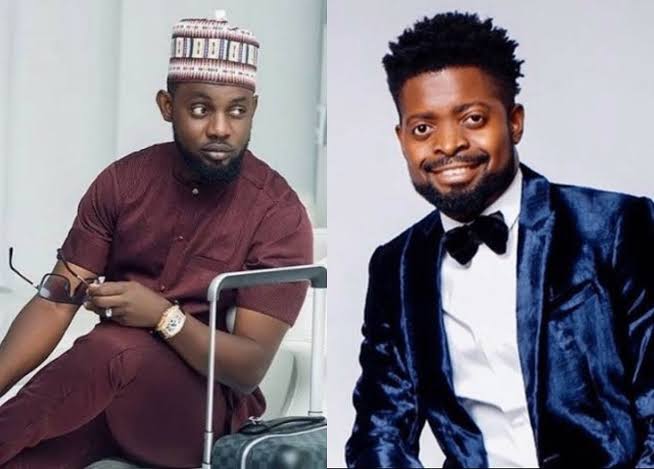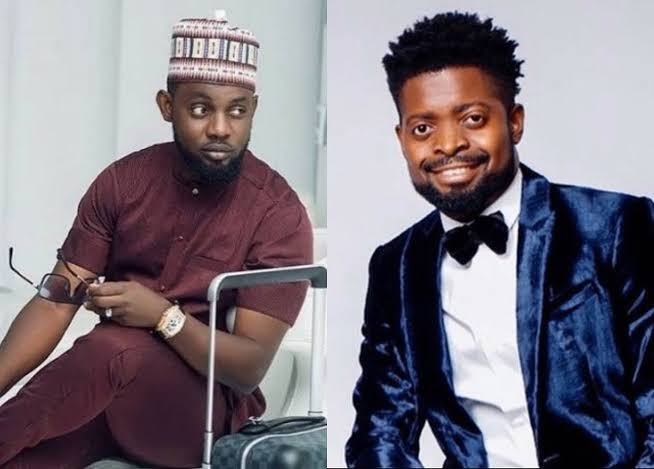 AY Makun, the comedian, has revealed how his 17-year feud with his colleague Basketmouth began.
In a recent interview with Chude Jideonwo, the media personality, AY recounted his early days in the industry.
He said Basketmouth used to connect him to perform at events when he was starting out in the comedy business.
AY said there was a particular event he attended but the organisers had expected Basketmouth to be available.
The comedian said he wasn't paid and had to reach out to Basketmouth who told him the organisers hadn't paid.
AY said he contacted the organisers and was shocked to find that payment had been made even before the event.
"Usually, what we get at that time is ₦30,000. ₦30,000 at that time was everything to me," AY narrated.
"N30,000 would buy me my pack of [noodles], recharge cards, fuel for my generator.
"[It allowed me] to pay just one or two people to join me to do one or two skits that I can just quickly put out.
"I got this job and the people weren't too happy to see me because they were expecting a Basketmouth to come.
"Long story short, the guy was later happy after the performance. There was an exchange of contact. Then I left.
"Two weeks running, I hadn't seen ₦30,000. Because I didn't see the ₦30,000, I was starving in Iponri.
"I decided to ask for ₦30,000 and he said this person hasn't remitted. He said they were not happy."
AY said it was when he shared a picture of his chats with both parties that a fight broke out.
He said he was not at odds with Basketmouth at the time but the incident caused them both to feud.
"It was very funny to hear from them that this full payment has been made long before the event," AY said.
In August 2021, Basketmouth argued that he fell out with AY because the comedian "messed with loyalty".
During an interactive session with fans on Instagram in 2022, AY said Basketmouth has a superiority complex.
Last year, the pair confirmed they were not on talking terms after they were spotted avoiding each other in public.
Bad Bunny sued for $40m by ex-lover over unauthorised voice recording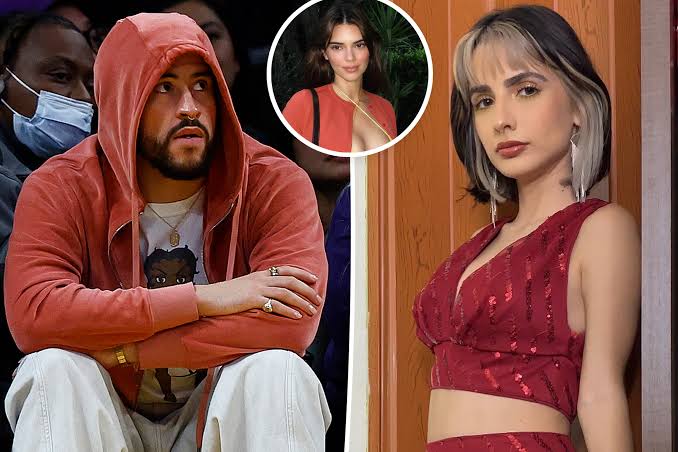 Carliz De La Cruz, the ex-lover of Bad Bunny, the Puerto Rican rapper, has sued him, claiming a voice recording she provided him before he became famous has been used without her permission.
Cruz argued that she is entitled to $40 million in compensation for "negligence and attack on her privacy and dignity."
According to BBC, Carliz filed a lawsuit against the rapper, claiming he used the catchphrase "Bad Bunny baby" — which she recorded on her phone in 2015 — in two of his songs without her consent.
The line is said to have appeared on the rapper's 2017 single 'Pa Ti' and his 2022 song 'Dos Mil 16'.
'Pa Ti' has raked in more than 355 million views on YouTube and over 235 million plays on Spotify, while 'Dos Mil 16' has over 60 million YouTube views and more than 280 million Spotify plays.
According to the legal documents by Carliz's lawyers, prior to the release of 'Un Verano Sin Ti', Bad Bunny's recent album, the rapper had offered to buy the rights to the line from his ex-lover for $2,000.
She was said to have declined the offer but the album was, however, released with her line on it. 'Un Verano Sin Ti' was then nominated for album of the year at the Grammy Awards.
Carlos also said that her recordings have been used in concerts, adding that it is a "gross negligence, bad faith and, worse still, an attack on her privacy, morals and dignity."
In the legal documents, Carliz said harassment from supporters of the 29-year-old rapper has made her "overwhelmed and anxious" while she seeks "psychologists for help".
The duo dated in 2011 and both worked in a supermarket while Bad Bunny also made music by the side.
They, however, parted ways in 2016.
The rapper's former lover is also suing Rimas Entertainment, his record label, and Noah Assad, Bad Bunny's manager.
I never asked Mo Bimpe sex for movie role, Yomi Fabiyi insists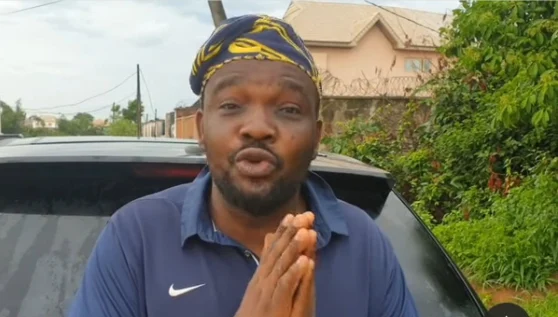 Yomi Fabiyi, the actor, has once again dismissed claims of sexual harassment against Adebimpe Oyebade.
In 2021, the actress — better known as Mo Bimpe — accused Fabiyi of subjecting her to "constant harassment, bully and threats."
Her claim had come as a response to the release of 'Oko Iyabo', a movie by Fabiyi on the sexual assault allegations against Baba Ijesha.
"I didn't make myself available for his sexual needs despite how much he tried. Yomi Fabiyi needs to be stopped. Thank God for grace, I would have given up on this dream because of his constant harassment, bully and threats," she had said.
But in a recent interview, Fabiyi denied claims that he demanded sex from Mo Bimpe before enlisting her in his movie.
"I starred her in my movie when nobody knew her and I never asked her for sex before I put her in the movie," he said.
"I always tell her that whenever she is chanced, she should come to Lagos so that I can brush her up and keep her up to speed before shooting.
"We shot the movie and we were there together, I didn't say before I give you this role I must have sex with you. People who do such things, that will be their first condition before they even give you that kind of role.
"I didn't demand anything from you, I didn't say come and have sex, I just wanted to help you. After we finished shooting and she noticed I didn't ask her for anything, she came to tell me she's following another man, Gabriel to Lagos.
"Why is she saying that I sexually assaulted her when many men have slept with her before she settled down with who she's with today."
Fabiyi had previously addressed the allegation against him.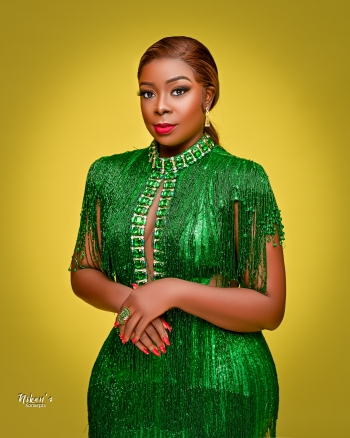 Bodex F. Hungbo, SPMIIM is a multiple award-winning Nigerian Digital Media Practitioner, Digital Strategist, PR consultant, Brand and Event Expert, Tv Presenter, Tier-A Blogger/Influencer, and a top cobbler in Nigeria.
She has widespread experiences across different professions and skills, which includes experiences in; Marketing, Media, Broadcasting, Brand and Event Management, Administration and Management with prior stints at MTN, NAPIMS-NNPC, GLOBAL FLEET OIL AND GAS, LTV, Silverbird and a host of others