A joint security task force invaded and arrested about 200 members during Catholic Mass in Okpo, Ogbaru Anambra

According to Daily Sun;
At least two members of the Movement for the Actualisation of the Sovereign State of Biafra (MASSOB) were feared killed and over 100 others arrested yesterday in the commercial city of Onitsha, Anambra State when MASSOB members clashed with security operatives dur­ing activities marking the 16th anniversary of the group.
The thanksgiving services which held in all the states of the South East during the weekend, also led to the arrest of scores of MASSOB members in Aba and Nnewi, according to Daily Sun reports.
The group's coordinator for Anambra North zone, Emman­uel Omenka, told Daily Sun on phone that the clash took place during the thanksgiving mass held at St. Lwanga Catholic Church, Okpoko, New Haven in Ogbaru Local Government Area. According to him, a joint security task force had invaded the venue and arrested about 200 members.
Omenka alleged that the joint security task force used brute force on them and told them point blank that they were carry­ing out the Federal Government directive on the clampdown on the group.
Also in Nnewi, Anambra State, members of the group also clashed with the Police in Nnewi, leaving five persons wounded and over 50 arrested in the church.
Regional Administrator, MASSOB, Anambra South, Mr Mrs. Virginia Ubazuonu said members were attacked without while in the church to thank God for sustaining them this far.
Daily Sun learnt that trouble started after MASSOB mem­bers had arrived the church and got seated. However, some of the members who arrived later were accosted by the police at the Traffic Light, a stone's throw to the residence of late Chief Chukwuemeka Odumegwu Ojukwu residence.
On getting information that their members were being ar­rested at the Traffic Light, other members in the church were said to have mobilized to know why there were problem with the police without any provoca­tion. There was a clash and the police started shooting which lasted for nearly thirty minutes. In the process, three MASSOB members were said to have sustained bullet wounds and the two people arrested were handcuffed by the police were rescued by their members who assisted them to the church for safety while the wounded were taken to an undisclosed hospital. She said the police later rein­forced with over ten trucks and arrested over 50 of her members at the church gate.
"They were shooting at us but we were approaching them until we rescued our members. We did not provoke them. But they decided to attack us," one of the MASSOB members at the scene of the incident.
Meanwhile, Aba zone of the movement, yesterday were undeterred by police presence as they held their scheduled thanksgiving service.
The Movement effectively beat police strategy as it suc­cessfully held the service in three churches in the city.
The police had as early as 6.00am, stationed armoured personnel carrier (APC) and fierce looking mobile and regu­lar policemen in and around the Christ the king (CKC) Catholic Church where MASSOB had initially planned to hold the ser­vice.
Daily Sun gathered that members of the Movement got information days earlier about the police plan not to allow them access to CKC and made alternative arrangements for dif­ferent venues which they kept to themselves.
But unknown to the police, as they were keeping watch over CKC and its environs, members of MASSOB were at three different churches within the Obohia Road/Crystal Park Hotel axis holding the thanks­giving service. The celebration was also peaceful in Okpoko, Anambra State when MASSOB members marched through the streets, in disguise without put­ting on MASSOB regalia or symbol. However, they chant­ed freedom songs. They later converged on a secluded field where they hoisted the Biafran flag, displayed banners and ad­dressed journalists.
MASSOB zonal leader for Anambra Central, Chief Vin­cent Iloh in a speech said that it calls for celebration and glory to God that the struggle which started on 13th September 1999 has clocked 16 despite several bruises.
He announced the news of death of one of their member, Bartholomeo Onyeagba alleg­edly shot by the police in Awka that morning and another mem­ber also killed in Nnewi. He disclosed that they will continue fighting for the liberation of Ndigbo. He said that the strug­gle for self determination is a legal fight noting that those who fought for the independence of Nigeria from British colonialists were not hounded every time like their group.
Naira Marley signs Vusic to Marlian Records
Naira Marley, the singer, has signed a new artiste named Vusic to Marlian Records, his music label.
Naira Marley took to his social media pages to unveil his new signee on Monday evening.
The singer shared a video of himself and Vusic vibing together to a perceived new song.
The singer also went down memory lane as he recalled his struggles in the music industry many years ago.
"Remember way back then dem dey laugh my history, now I don clear browser and if I wanna know how I came this far, you go need browse am," the singer wrote.
"Please guys help me welcome @Vusic to Marlian music. No long talk let's get to work bro."
Vusic also took to social media to appreciate Naira Marley for the "great opportunity" to join Marlian Records.
"Thanks to @Nairamarley for this great opportunity. Steady bangers coming up," he wrote.
"I'm happy to be part of the Marlian family."
"You bought car, yet your family is suffering" Portable throws shade at Spyro (Video)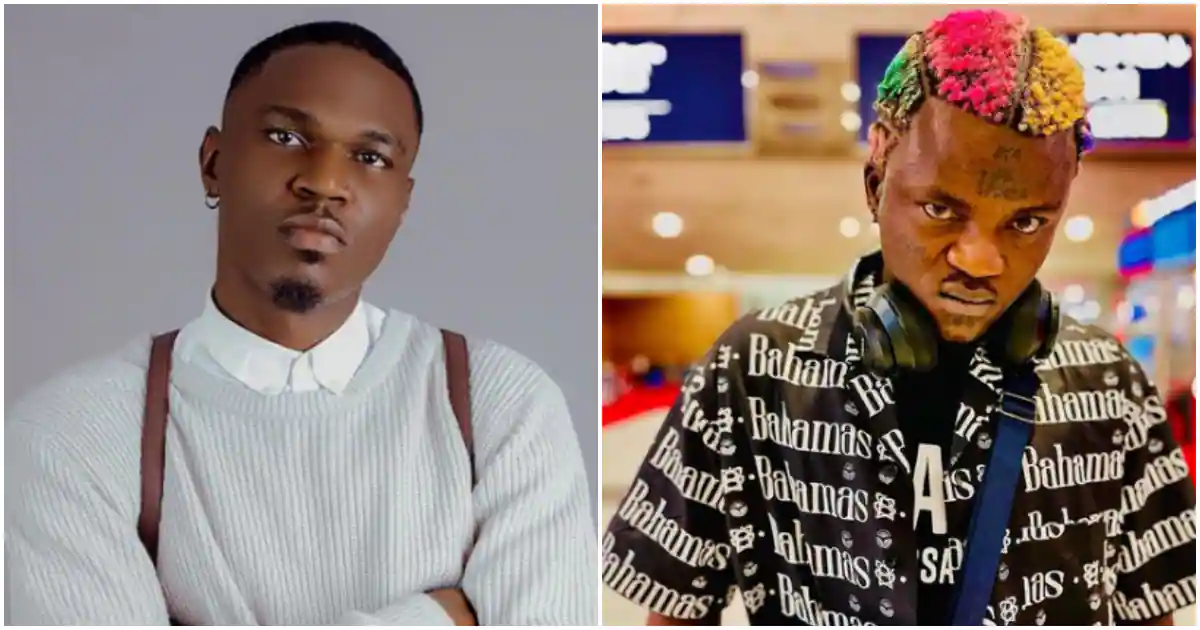 Nigerian singer, Portable has thrown a subtle shade at upcoming singer, Spyro.
The two had fallen out after Spyro in an interview stated that he doesn't desire to work with the controversial singer.
Offended by his remarks, Portable via his Instagram page threw shade at him questioning if he takes care of his family.
Portable noted how Spyro bought a car, yet allows his family to suffer. He also claimed that the singer is living a life of Foreign in local.
"You buy car, you dey oppress, have you taken care of your family. You get a car, family dey suffer. You are living the life of Foreign in local. Have you taken care of your family".
Portable >>>>>>>>>>>>>>>>>>>> spyro pic.twitter.com/xBpkMoUX9w

— WALMART 🌍 (@Walmart1805) May 31, 2023
Yvonne Jegede addresses rumour of secret marriage to Ned Nwoko
Yvonne Jegede, the actress, has addressed rumours of a secret marriage to Ned Nwoko, the husband of Regina Daniels.
A blogger had claimed that Jegede recently got married to Nwoko and subsequently deleted all her Instagram photos.
Reacting to the post, the actress expressed frustration at the way false information goes viral on the internet.
Jegede described the post as "evil and false," adding that she won't waste her energy fighting the blogger.
"When many people tell you they know 'something' is happening or believe something has happened, you asked them how they got to know, they tell you they read or heard it from the internet," she wrote.
"Oftentimes, they heard it from idiots. How could you be this bold about falsehood? How can you lie so confidently?
"How can you intentionally tarnish people's image and damage relationships all because you want to attract people to your blogs?
"This funny post is evil and false in every intent. I won't dissipate energy fighting you. Karma is already dealing with your destiny."
Jegede also questioned how deleting her Instagram photos indicates that she had a secret wedding,
"How does deleting my photos on my page give off anything???" Jegede wrote.
"The effrontery to mention my son sef, I suppose give you one dirty slap."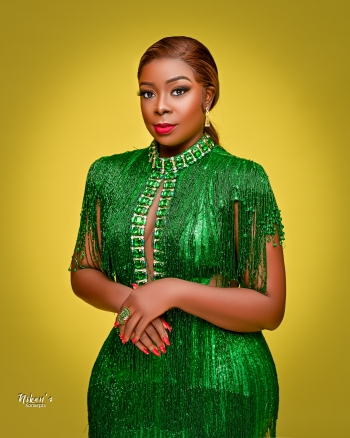 Bodex F. Hungbo, SPMIIM is a multiple award-winning Nigerian Digital Media Practitioner, Digital Strategist, PR consultant, Brand and Event Expert, Tv Presenter, Tier-A Blogger/Influencer, and a top cobbler in Nigeria.
She has widespread experiences across different professions and skills, which includes experiences in; Marketing, Media, Broadcasting, Brand and Event Management, Administration and Management with prior stints at MTN, NAPIMS-NNPC, GLOBAL FLEET OIL AND GAS, LTV, Silverbird and a host of others