A Month To Remember – Clash Of Titans As Wizkid, Davido, Iyanya, Wande Coal, D'Banj, Jesse Jagz, Leriq, Orezi All Get Set To Release Albums
September might just be the most important month in the Nigerian musical calendar this year. This September, legends shall justify their existence, show us why they are forces to be reckoned with, show us that experience sometimes is the greatest addition an artist can have to his talent. September might just be the month everyone has been looking towards, a clash of titans and a revelation of musical trojan horses. In September, the world shall have the privilege of witnessing compilations from Nigeria's biggest and most talented artists.
Wizkid has announced he would be dropping an album, Davido a.k.a Omo Baba Olowo would also be dropping an his sophomore album. These two might have the fiercest rivalry Nigerian music has ever had. They are the Cristiano Ronaldo and Lionel Messi of Nigerian music, though Davido is looking like Messi since he's been bagging all the awards.
Wizkid dropped his Ayo album not too long ago and to be objective the album was nothing compared to his classic 'Superstar' album. Rumour has it that he rushed the release of that album in order to get free of the shackles of his ex record label EME. I'm of the opinion that no matter the excuse an artist should not drop weak stuff ,apparently rolling stone disagrees as the album was featured in the magazine. The 'Ayo' album has some good songs such as Bombay, In My Bed and a few others but it wasn't a crazy album in its entirety. This is why there is so much anticipation for his new album.
This has been basically the opposite of Omo Baba Olowo's recent exploits. Davido can be said to be arguably the most successful Nigerian artist in the last two years without dropping an album. He got all the shows, all the awards and crowned it all with the fan favourite monster jam"Fans Mi' featuring MMG's Meek Mill. Davido who a lot of people used to say had no talent and depended on his affluent background has officially silenced the critics and he will give us another dose with his new album in September.
In September also, Nigerians would be treated to a new album from MMMG superstar Iyanya. This album definitely looks like it would be fire with the singles doing so well such as Applaudise and Gift both featuring superstars Diamond of Tanzania and Don Jazzy. For Iyanya's new album all we can say is anticipate, his last album was incredible , but it was a D'tunes production. Would iyanya be able to do better without the instrumental maestro?…anticipate.
The next on our list is an artist i believe is one of the most talented in this country. He is non other than the singer rapper producer extraordinaire *drum roll* Jesse Jagz Abaga. Jesse jagz is one of the artists in this country that we can say that no matter the tide no matter the storm, the quality of his content never sinks. He fell out with Chocolate City and went on his own and in one year, gave us two albums which were incredible. Chocolate City re-signed him not to long ago and we saw he's still got it from the CBN album. Now Jesse Jags his highness shall bless us with another album in September"All hail the king"
Another album we would be expecting is the long awaited Leriq album. The Aristokrat records producer has shown Nigeria that he is one of the best, with or without Burna Boy . The compilation shall feature Africa's biggest and most talented artists. From Nneka to Cassper Nyovest to Efya ,Wande Coal, Seyi Shay, Bez and so many others. We have heard "Comment Tu T'appelle" we have heard "Say You Love" and judging from just those two, wouldn't u love to hear the whole album? …..anticipate.
The next album has my heart racing. This is the most anticipated, most overdue album Nigerian music has ever experienced. Wande Coal. Wande coal dropped arguably the best album Nigeria has experienced in "Mushin To Mo-hits". Since then his career has been so unstable. He has since dropped some very good jams and has his own record label. He hasn't dropped an album in about 8 years and he is about to drop one and how can we not a anticipate it when the first single from it is "Ashimapeyin". Wande Coal is truly blessed, he has managed to stay as relevant as possible in the music industry where others would have descended into obscurity. Rumour has it that marketers are fighting to market the album, why wouldn't they? Wande Coal is going drop this album on us and we would gladly take the. Anticipate September
In September, we would also be seeing an album from another former member of Mo-Hits, D'Banj. Dbanj who a lot of people have said to be gone with the times is going to attempt a come back in September. Singles like 'Knocking On My Door' and 'Extraordinary' are doing quite well so lets hope for the best.
Alhaji Orezi who says he would compete with the likes of Wizkid and Davido would also most likely drop an album. The alhaji has been doing a extremely well with his singles and one might say this is the best time for him to drop an album.
All we can do is wait, anticipate and clear our playlists because September is really going to be one to remember.
I have my torchlight looking for the artistes that will change their dates based on the extreme competition September will be offering. I WILL NOT HESITATE TO BASH THEM!
My kidney issues started in 2016… I was shocked when my wife offered to help, says Eedris Abdulkareem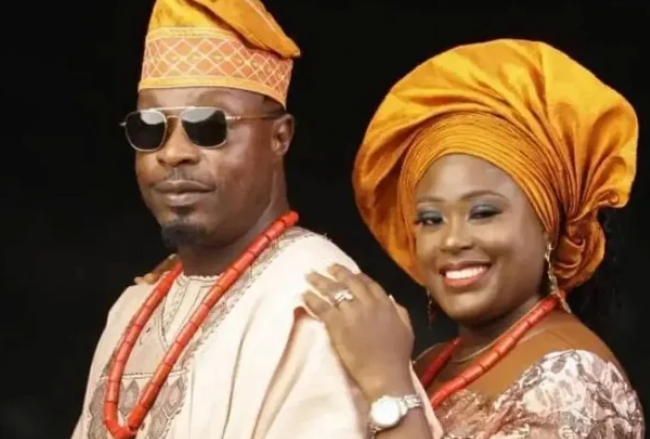 Eedris Abdulkareem, the ace rapper, says his kidney troubles started seven years ago.
In July 2022, the rapper was diagnosed with kidney failure, prompting him to publicly seek financial support.
Yetunde Sekinat Abdulkareem, the rapper's wife, had opted to donate a kidney for her ailing husband.
Eedris, after his successful surgery, released a song to thank his wife for her "support" and "compassion".
In a chat with TVC, Abdulkareem said he first felt kidney pains seven years ago but it worsened years later.
"About seven years ago, I started feeling that something was wrong with my right kidney. I always feel pain, so I decided to go to the hospital. The doctor told me my kidney is very weak and that I needed to be careful," he said.
"About two years ago, I discovered that the pain increases. We went to the hospital and the doctor confirmed I had a stage four kidney problem. He said the only thing I could do was to start dialysis.
"He said it could be reversed if I do the first and second but, if that doesn't happen, the best option is to do a transplant. My wife called her friend who did a transplant and she said we should see Doctor Bamgboye.
"We booked an appointment and went to St. Nicholas Hospital. The doctor did checkups. He said I had to bring a donor and it has to be a family member: a brother, sister, father, or mother who has to be 18 and above to 65.
"My wife there asked the doctor if she could be a donor for me and he replied, 'yes, if you're compatible'. She asked how she could know that and the doctor spoke of some tests. She said, 'can we do that now?' I was shocked.
"We never discussed it. She did the first and second tests, and she was. We were to do up to 15. On the last one, while I was on my dialysis bed, the doctor said they saw something in her that might render her incompatible.
"She took the 15th test and the doctor took the results to see a professor. The doctor said there was nothing wrong, adding that some growths come up inside the human body that might not necessarily be cancerous."
Skiibii's record label threatens to sue Dorcas Fapson for accusing him of theft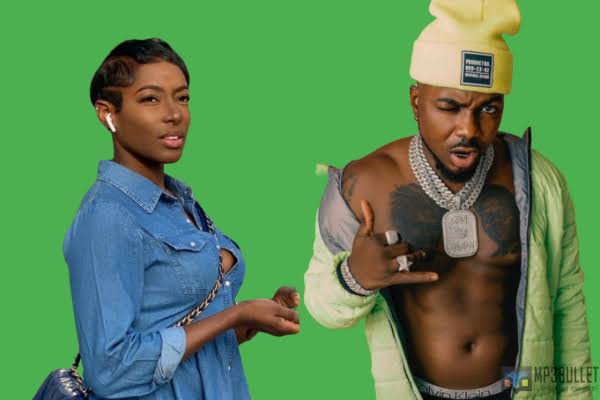 More Grace Music World, the management of Skiibii, has reacted to a recent interview granted by Dorcas Shola-Fapson, the ex-lover of the singer.
In the controversial interview, the actress insinuated that her ex-boyfriend stole her valuables during a vacation in Zanzibar, Tanzania.
Shola-Fapson said the stolen valuables include two phones, laptops, credit cards, a Rolex watch, and cash.
But in a statement on Monday, the singer's management set the record straight on what transpired during the vacation.
The statement said the hotel where Skiibii and the actress lodged was robbed during their vacation, adding that the singer also lost his valuables.
"The label has been inundated by messages and telephone phone calls from friends and well-wishers regarding an interview ("the interview, granted by one Dorcas Shola Fapson (aka Ms DSF)- the estranged lover of our artist, Mr. Abbey Elias (aka Skiibii)," it reads.
"In the interview, the estranged lover made inferences to the fact that she was robbed while on vacation with her ex-boyfriend. Specifically, she stated that her mobile phone, laptop and other valuables were stolen, while she and her ex-boyfriend were asleep at their resort in Zanzibar, Tanzania,
"Whilst the above matter has been referred to our lawyers for appropriate review and action, we wish to state for the records that;
"a. Skilbil and DSF once went on vacation to Zanzibar on 19th June 2022 and returned to Lagos on 25th June 2022.
"b. The trip was paid for by the estranged lover as a birthday gift to Skiibii, as she stated that she would not be around for Skiibii birthday-5th July 2022.
"c. The villa where Skiibii and the estranged lover lodged was robbed on 22nd June 2022, as well as other neighboring villas and the following items belonging to Skiibii were also reported missing- two diamond necklaces, one rose gold cartier wristwatch, diamond rings (4 pieces), one Iphone; and cash in different currencies.
"d. The matter was reported to the Tanzanian police immediately on 22nd June 2022 and statements of all the victims were taken, including that of Skiibii and his estranged lover
"e. Skiibii and his estranged girlfriend no longer felt safe in the said villa, accordingly, Skiibii booked and paid for a new villa for the rest of their vacation.
"f. Upon their return to Lagos, Skiibii bought a new iPhone for his estranged lover to replace her stolen phone.
"g. Prior to the trip, Skilbii had gotten his estranged lover a new MacBook pro laptop, which she did not travel with and as such it was her old laptop that was stolen. Accordingly, there was no need for Skiibii to replace this item.
"h. Skiibii's cartier rose-gold watch was stolen in the raid and he bought the silver variant of the watch in September 2022, as the stolen watch has not been recovered or found by the Tanzanian police. The new watch was purchased in South Africa and delivered to Lagos by Skiibil's friend Larry Gaga."
The statement added that the singer will take legal action against the actress for "defamation" in due course.
"Please remain assured that Skibii is a law-abiding citizen and he will be seeking redress for the defamatory statements made by the estranged lover in the court of law," it added.