Femi Otedola slashes kerosine price to 50 naira per litre 
Following the chairman of Forte Oil, Femi Otedola, decision to sell House Hold Kerosene (HHK) at N50/litre, being over 50 per cent reduction of its current pump price, the billionaire oil magnate has effortlessly made a grand entrance into the pantheon of Nigeria's 21st century crusaders. calls it 'Buhari Kerosene' and has ordered that all his fuel stations across the country should henceforth sell HHK at N50/litre in furtherance of his decision to identify with President Muhammadu Buhari's bid to ameliorate the hardships faced by millions of Nigerians daily.
The Forte Oil boss had recently blown the lid off the activities of shady characters in the oil sector whom he blamed for selling House Hold Kerosene (HHK) as Jet A1 fuel, also called Aviation Turbine Kerosene (ATK), to airline operators.
In a statement signed by him, Otedola revealed: "This illicit act has been identified as the major factor contributing to the rising cost of kerosene in the country and may also be the cause of some of the air mishaps we have encountered in the country in recent times."
The Forte Oil boss stated that while HHK is sold by the Pipelines and Products Marketing Company (PPMC), an arm of the Nigerian National Petroleum Corporation (NNPC) at the regulated price of N40.90k with the objective of selling to the average Nigerian at the pump price of N50 per litre, major HHK dealers sell the product to poor Nigerians at the pump price of N125 per litre. And the development is attributable to the emergence of mushroom marketers who are desperate to make a killing by selling kerosene as Jet A1 fuel to major local and international airlines at the pump price of N140/litre or even higher. He explained that this is possible because HHK shares some physical and chemical properties with Jet A1 fuel.
Culled from TheCapital
*Life is gonna be easy for us all. What a good way to start the Mber month? But people that do not use kerosine nko????
My kidney issues started in 2016… I was shocked when my wife offered to help, says Eedris Abdulkareem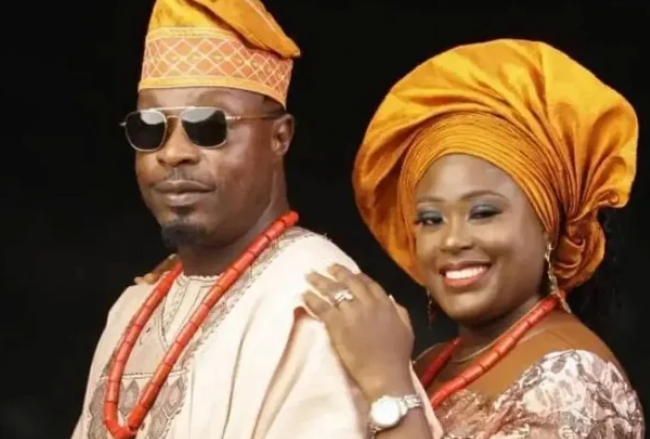 Eedris Abdulkareem, the ace rapper, says his kidney troubles started seven years ago.
In July 2022, the rapper was diagnosed with kidney failure, prompting him to publicly seek financial support.
Yetunde Sekinat Abdulkareem, the rapper's wife, had opted to donate a kidney for her ailing husband.
Eedris, after his successful surgery, released a song to thank his wife for her "support" and "compassion".
In a chat with TVC, Abdulkareem said he first felt kidney pains seven years ago but it worsened years later.
"About seven years ago, I started feeling that something was wrong with my right kidney. I always feel pain, so I decided to go to the hospital. The doctor told me my kidney is very weak and that I needed to be careful," he said.
"About two years ago, I discovered that the pain increases. We went to the hospital and the doctor confirmed I had a stage four kidney problem. He said the only thing I could do was to start dialysis.
"He said it could be reversed if I do the first and second but, if that doesn't happen, the best option is to do a transplant. My wife called her friend who did a transplant and she said we should see Doctor Bamgboye.
"We booked an appointment and went to St. Nicholas Hospital. The doctor did checkups. He said I had to bring a donor and it has to be a family member: a brother, sister, father, or mother who has to be 18 and above to 65.
"My wife there asked the doctor if she could be a donor for me and he replied, 'yes, if you're compatible'. She asked how she could know that and the doctor spoke of some tests. She said, 'can we do that now?' I was shocked.
"We never discussed it. She did the first and second tests, and she was. We were to do up to 15. On the last one, while I was on my dialysis bed, the doctor said they saw something in her that might render her incompatible.
"She took the 15th test and the doctor took the results to see a professor. The doctor said there was nothing wrong, adding that some growths come up inside the human body that might not necessarily be cancerous."
Skiibii's record label threatens to sue Dorcas Fapson for accusing him of theft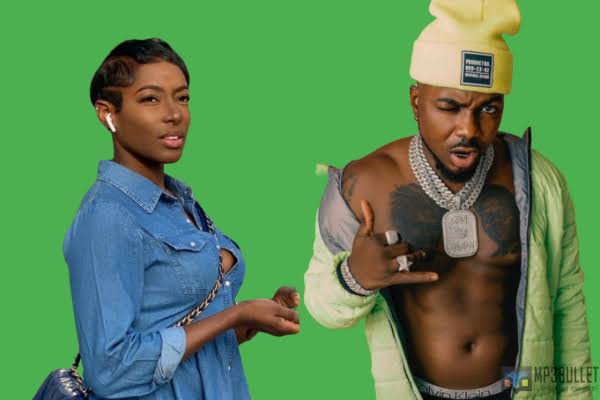 More Grace Music World, the management of Skiibii, has reacted to a recent interview granted by Dorcas Shola-Fapson, the ex-lover of the singer.
In the controversial interview, the actress insinuated that her ex-boyfriend stole her valuables during a vacation in Zanzibar, Tanzania.
Shola-Fapson said the stolen valuables include two phones, laptops, credit cards, a Rolex watch, and cash.
But in a statement on Monday, the singer's management set the record straight on what transpired during the vacation.
The statement said the hotel where Skiibii and the actress lodged was robbed during their vacation, adding that the singer also lost his valuables.
"The label has been inundated by messages and telephone phone calls from friends and well-wishers regarding an interview ("the interview, granted by one Dorcas Shola Fapson (aka Ms DSF)- the estranged lover of our artist, Mr. Abbey Elias (aka Skiibii)," it reads.
"In the interview, the estranged lover made inferences to the fact that she was robbed while on vacation with her ex-boyfriend. Specifically, she stated that her mobile phone, laptop and other valuables were stolen, while she and her ex-boyfriend were asleep at their resort in Zanzibar, Tanzania,
"Whilst the above matter has been referred to our lawyers for appropriate review and action, we wish to state for the records that;
"a. Skilbil and DSF once went on vacation to Zanzibar on 19th June 2022 and returned to Lagos on 25th June 2022.
"b. The trip was paid for by the estranged lover as a birthday gift to Skiibii, as she stated that she would not be around for Skiibii birthday-5th July 2022.
"c. The villa where Skiibii and the estranged lover lodged was robbed on 22nd June 2022, as well as other neighboring villas and the following items belonging to Skiibii were also reported missing- two diamond necklaces, one rose gold cartier wristwatch, diamond rings (4 pieces), one Iphone; and cash in different currencies.
"d. The matter was reported to the Tanzanian police immediately on 22nd June 2022 and statements of all the victims were taken, including that of Skiibii and his estranged lover
"e. Skiibii and his estranged girlfriend no longer felt safe in the said villa, accordingly, Skiibii booked and paid for a new villa for the rest of their vacation.
"f. Upon their return to Lagos, Skiibii bought a new iPhone for his estranged lover to replace her stolen phone.
"g. Prior to the trip, Skilbii had gotten his estranged lover a new MacBook pro laptop, which she did not travel with and as such it was her old laptop that was stolen. Accordingly, there was no need for Skiibii to replace this item.
"h. Skiibii's cartier rose-gold watch was stolen in the raid and he bought the silver variant of the watch in September 2022, as the stolen watch has not been recovered or found by the Tanzanian police. The new watch was purchased in South Africa and delivered to Lagos by Skiibil's friend Larry Gaga."
The statement added that the singer will take legal action against the actress for "defamation" in due course.
"Please remain assured that Skibii is a law-abiding citizen and he will be seeking redress for the defamatory statements made by the estranged lover in the court of law," it added.