I Killed My Fiancé Over S*x — S*x Worker Explains (Photo)
A 24-year-old lady, now in police net, has explained why she stabbed her fiancé, Edet Ebong, to death with a kitchen knife.
The lady, identified as Blessing Edet, told our correspondent that the quarrel and subsequent fight which led to Ebong's death was over sex.
Blessing, residing at Ogombo village, Lekki in Eti-Osa Local Government Area of Lagos State, said Ebong got angry and pounced on her after she refused him sex. Recalling the fateful incident of August 18, she said: "We lay down to sleep and he started making advances on me for sex.
I told him I had a hectic day and was tired. He flared up and started beating me.
"He broke the standing mirror in the room and injured me above my left eye with the broken glass. In defence, I ran to pick up the kitchen knife I had used while preparing 'Indomie' noodles for him. I mistakenly stabbed him in the stomach."
Rather than look for ways to stem the blood flowing out from his stomach, Ebong allegedly continued to chase his lover round the room until he became too weak.
Blessing recounted: "After stabbing him, the fight continued. He went under the bed, brought out a cutlass and said he was going to kill me. It was at this point that my younger brother who had been trying to stop us, but to no avail, rushed out to call neighbours.
"My landlord heard the shout and rushed into our room. He saw Edet bleeding while I was holding a knife. He alerted the police and Edet was rushed to the hospital. Unfortunately he died two days after."
The love birds had been engaged for the past 18 months and were at the verge of finalising their marriage plans when the tragedy occurred.
The late Ebong, an employee of Akwa Ibom State Transport Company (AKTC), had returned to home around 11pm on that fateful day.
Blessing, who described herself as an orphan, added: "Edet was my fiancé. We have been in a relationship for about 18 months now. However, six months ago, he had trouble with his accommodation; so I told him to move in with me since we were already engaged.
"We have never had a misunderstanding before. But on that fateful day, I had just returned from the day's business and was resting when he came in. Edet came in drunk. He requested I prepare 'Indomie' noodles for him, which I did.
"After eating, he asked me of the engagement ring he had given to me. I told him it was on the table.
This was before he started beating me. Sincerely, I stabbed unintentionally, even while he was in the hospital, I prayed he would survive. I don't know what came over him that day. We had good plans for the future.
He was not just a lover but also a brother."
Blessing said that she started living alone four years ago, after her aunt told her that her presence in her home was making her husband uncomfortable. The woman assisted Blessing and her kid brother to secure a room apartment. It was this home that Ebong later came to join her.
When contacted, the state Police Public Relations Officer (PPRO), DSP Patricia Amadin, said she was still trying to access the full details of the incident at press time. But a resident, who spoke on condition of anonymity, said:
"It was around 12am and 1am when they started fighting. They were disturbing the peace of the entire village. I heard the argument. It was about noddle which Blessing's boyfriend, Obong, asked her to prepare. She prepared it without adding 'Sardine' which he had requested.
"The argument led to a fight. Blessing later stabbed Obong. She shouted 'I will stab you with knife'. And that was what she did. She ripped open the man's stomach."
Another resident said: "The two friends are from Akwa Ibom State. But Blessing, who is a prostitute, rented a room in this village. Then, she started bearing Amaka. She has no other work than to be sleeping with men and clubbing."
The resident added that a few months ago, the two lovers had a quarrel which made Blessing to throw out Obong's belongings from her room. According to her, it was when Blessing could not cope again that she mended fence with Edet.
Rita Dominic hasn't given birth to twins, says Biz partner, Mildred Okwo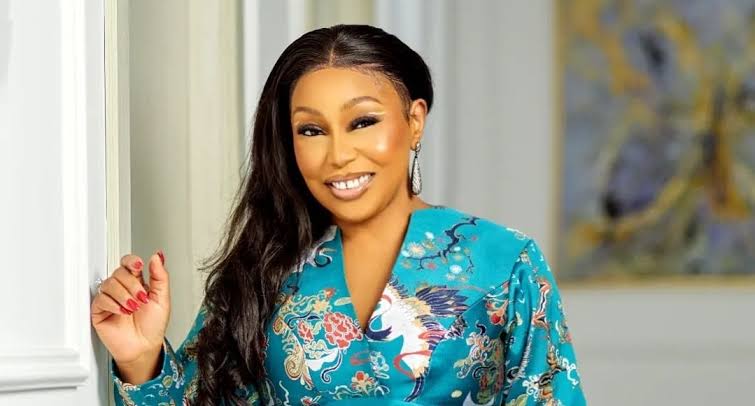 Mildred Okwo, a business partner and friend of popular Nigerian actress, Rita Dominic, has reacted to the rumours making the rounds that her friend has given birth to twin girls.
Okwo a Nigerian film director and producer took her time to debunk the news, advising Nigerians and fans of the actress to ignore the rumour.
In a chat with newsmen, Okwo said: "You see somebody on set today, and the next day they have twins; I do not understand. If Rita has had a child, would I not send a press release to you guys? Common, it does not make sense. Can you imagine? She took a picture while on a movie set. She posted a picture; she is on a movie set; maybe I should call her to find out if she has given birth.
"It is bloggers that are peddling fake news. Kindly ignore them. If she has a child, there is no way that I would not make the announcement and I will definitely not talk to bloggers."
Jim Iyke receives chieftaincy title in Ghana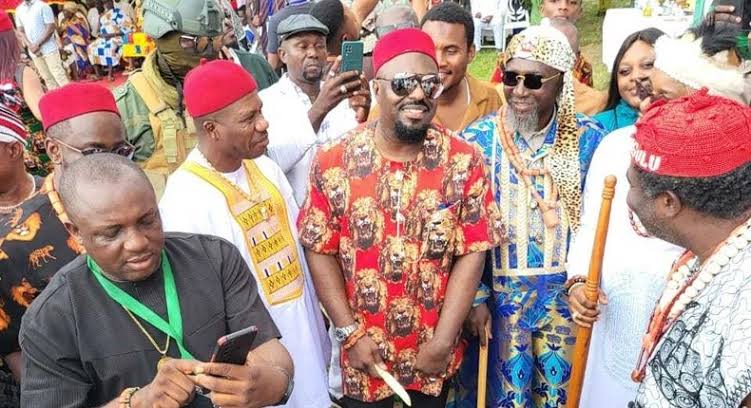 Popular Nollywood actor, Jim Iyke, is now a chief. The actor received the chieftancy title on Sunday, in Ghana.

The coronation took place alongside the occasion of the tenth Yam Festival and the actor was conferred with the title of, 'Ohadike 1 of Ndigbo" by Her Royal Highness, the Eze Ndigbo Ghana, Dr. Chukwudi Ihenetu.

According to Ihenetu, the movie star was recognised for his achievements and contributions to the African entertainment industry and the Igbo people.

A number of Nigerian celebrities including music star D'banj, actor, Alex Ekubo and reality TV star, Teddy A, were conferred with chieftaincy titles in 2018.
Oxlade hails Wizkid, DJ Tunez for impact on his career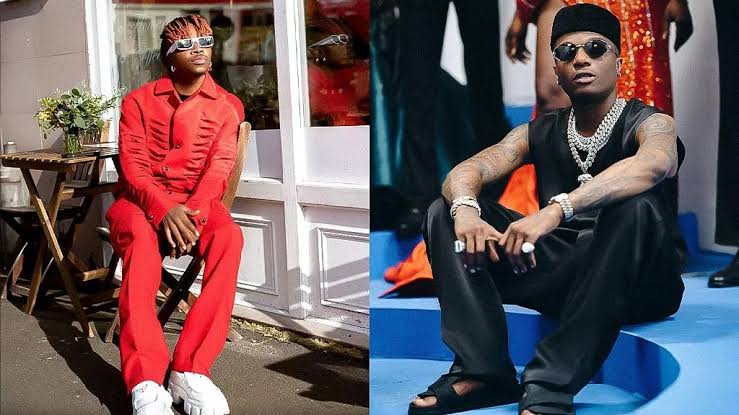 Afrobeats sensation, Oxlade has hailed Grammy award-winning singer, Wizkid and Superstar DJ Tunez for impacting his career, especially in the early days.
Wizkid made history over the weekend and brought out Oxlade to perform with him at the 20,000-capacity sold-out Accor Arena in Paris.
Notable celebrities that graced Wizkid's 'Made In Lagos' Paris Concert were Kylian Mbappe, PSG teammate Achraf Hakimi, Popcaan, Naomi Campbell and a rumoured appearance by Twitter former CEO Jack Dorsey backstage.
He praised DJ Tunez for the great impact he had on his career growth and for making his music appeal to the international world.