If you don't send naked pictures, no child supports says footballer Yaya Toure's Baby Mama
Manchester City footballer Yaya Toure has allegedly fathered a two-year-old secret love child – and the mother claims he won't pay support unless she sends him sexy selfies. The married player is accused of cheating on his wife of 12 years, Gineba, during a four-month affair with his ex-girlfriend, Mariam Camara whom he first met when they were both teenagers in the Ivory Coast. But Ms Camara claims he left her when she became pregnant and has now accused him of refusing to pay child support because she would not send him naked pictures. The Sun reports he refuses to see or pay for their son, who he has only met twice.
READ: Yaya Toure named CAF Player of the Year for the 4th time. Ms Camara, who lives in Paris with the two-year-old boy, said he would never send her the support money without conditions. She said: 'I would have to give him something, like naked photos or photos of my bum. And if I didn't send the photos we wouldn't get the money.' She said they initially met up in 2011 when Toure called her up out of the blue while she was working in a shop in Paris, just after he moved from Barcelona to Manchester City for £24million. They reunited and soon began sleeping together and in June 2012 she told him she was pregnant, but said he did not care and refused to believe the child was his. She claims he only agreed to start paying maintenance after a paternity test showed there was a 99.99 per cent chance the child was his….
*Oh dear, this is one chance. Please manage it well biko
Rita Dominic hasn't given birth to twins, says Biz partner, Mildred Okwo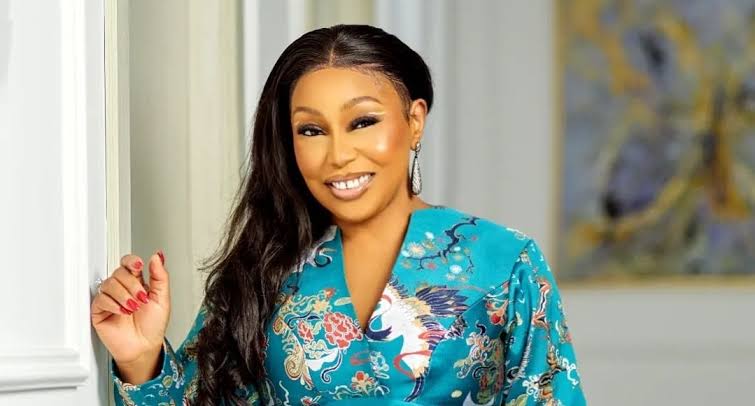 Mildred Okwo, a business partner and friend of popular Nigerian actress, Rita Dominic, has reacted to the rumours making the rounds that her friend has given birth to twin girls.
Okwo a Nigerian film director and producer took her time to debunk the news, advising Nigerians and fans of the actress to ignore the rumour.
In a chat with newsmen, Okwo said: "You see somebody on set today, and the next day they have twins; I do not understand. If Rita has had a child, would I not send a press release to you guys? Common, it does not make sense. Can you imagine? She took a picture while on a movie set. She posted a picture; she is on a movie set; maybe I should call her to find out if she has given birth.
"It is bloggers that are peddling fake news. Kindly ignore them. If she has a child, there is no way that I would not make the announcement and I will definitely not talk to bloggers."
Jim Iyke receives chieftaincy title in Ghana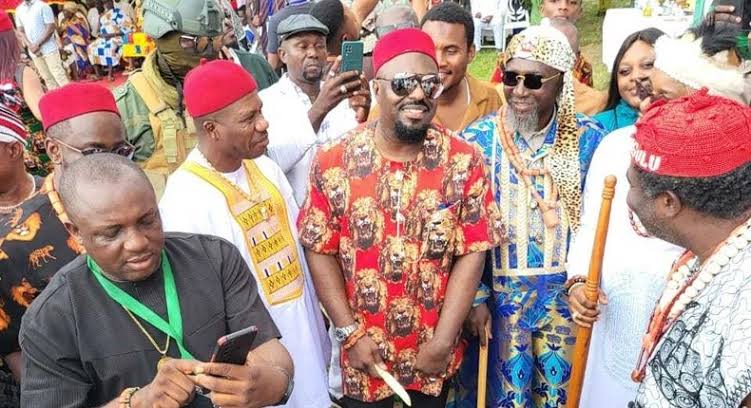 Popular Nollywood actor, Jim Iyke, is now a chief. The actor received the chieftancy title on Sunday, in Ghana.

The coronation took place alongside the occasion of the tenth Yam Festival and the actor was conferred with the title of, 'Ohadike 1 of Ndigbo" by Her Royal Highness, the Eze Ndigbo Ghana, Dr. Chukwudi Ihenetu.

According to Ihenetu, the movie star was recognised for his achievements and contributions to the African entertainment industry and the Igbo people.

A number of Nigerian celebrities including music star D'banj, actor, Alex Ekubo and reality TV star, Teddy A, were conferred with chieftaincy titles in 2018.
Oxlade hails Wizkid, DJ Tunez for impact on his career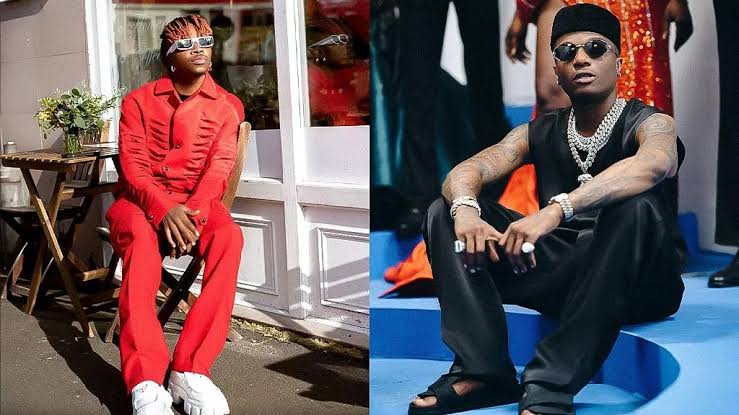 Afrobeats sensation, Oxlade has hailed Grammy award-winning singer, Wizkid and Superstar DJ Tunez for impacting his career, especially in the early days.
Wizkid made history over the weekend and brought out Oxlade to perform with him at the 20,000-capacity sold-out Accor Arena in Paris.
Notable celebrities that graced Wizkid's 'Made In Lagos' Paris Concert were Kylian Mbappe, PSG teammate Achraf Hakimi, Popcaan, Naomi Campbell and a rumoured appearance by Twitter former CEO Jack Dorsey backstage.
He praised DJ Tunez for the great impact he had on his career growth and for making his music appeal to the international world.