Kanye West And Three Other "Special" Exes Of Amber Rose
Amber Rose has had exes, like the rest us.
But when your list of exes include a narcissist married to another narcissist whose gigantic boobs are always in everyone's faces, a 25 year old whose body looks like a two year old's fine art drawing book and a rapper who smokes more than a chimney, then you're quite interesting.
And even though Amber Rose is not a thot, according to me at least, we cannot get over the funny men she'd dated in the past few years.
Let's begin the crazy list…
The Ex: Kanye West
Kanye West is well, Kanye West.
But for those who don't know, Mr West once dated Amber Rose and the two went everywhere together. Sometimes sef, Amber forgot her pant and bra at home and posed on the red carpet with her brown head side by side Kanye.
When they broke up, he went on to date and eventually marry Kim (who deserves another post on her own) but he seems to be the sanest person she ever hooked up with.
And when Kanye is your sanest Ex, you know something is wrong.
The Ex: Wiz Khalifa
Weed Khalifa and Amber Rose fell in love, got married, then life sometimes dealt them black and yellow lines. Eventually, the black lines overshadowed the yellow lines and, they broke up.
Amber said Wiz cheated and Wiz said Amber cheated but we honestly don't care.
They had split up despite having many cute pictures together and looking genuinely happy. Amber even wore a real sweetheart kinda dress while she was with Wiz!
After the much publicised break up, Wiz dyed his hair purple. Then, he constantly threw shade her way after, making us wonder what type of man he is.
But again, dude dyed his hair purple, that already says a lot
The Ex: Machine Gun Kelly
Machine Gun Kelly and Amber did cut a picture the first time I saw them; mother and son.
Don't blame me, he did look like her kid in most of the pictures of them together.
And he did make us wonder why she seemed stuck to a type?
Tattoos, weed loving, skinny are some of the things Machine Gun Kelly had in common with Wiz, asides being his friend of course.
It was no surprise they broke up months later.
The Present: Odell Beckham Jnr
After moving on from Machine Gun Kelly, TMZ is claiming Amber Rose is hooking up with 22 year old Odell Beckham Jnr. Asides from the fact that he's 22, three years younger than MGK and six years younger than Wiz Khalifa and basically very young, he does look like the type she's stuck on.
We'll see how long this one lasts.
Gospel Singer, Sammie Okposo dies at 51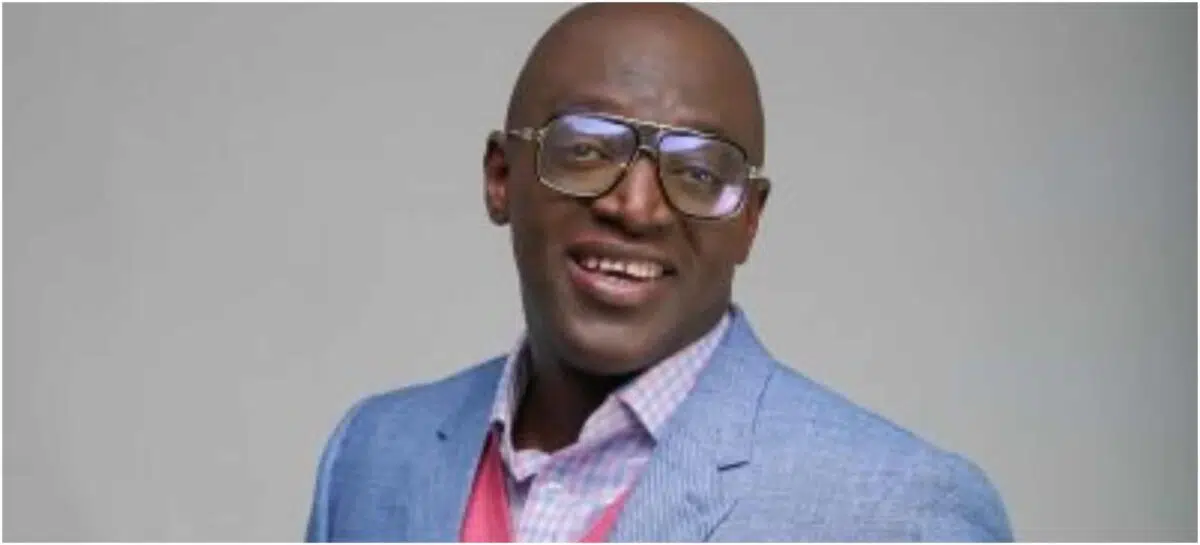 Gospel singer and Welu Welu crooner, Sammie Okposo is reportedly dead.
According to a report making the rounds, the music producer slumped on Friday morning and died. He was aged 51.
Okposo made headlines early in the year after he publicly apologized to his wife, Ozioma for cheating on her with another lady in the United States.
In the apology which was shared on his Instagram page, the singer lamented over the incident which he noted happened in 2021.
The singer further stated that the development has seen him step aside from ministerial work until "full restoration."
Any man who doesn't own a house or car before marriage doesn't have a future, says Lilian Afegbai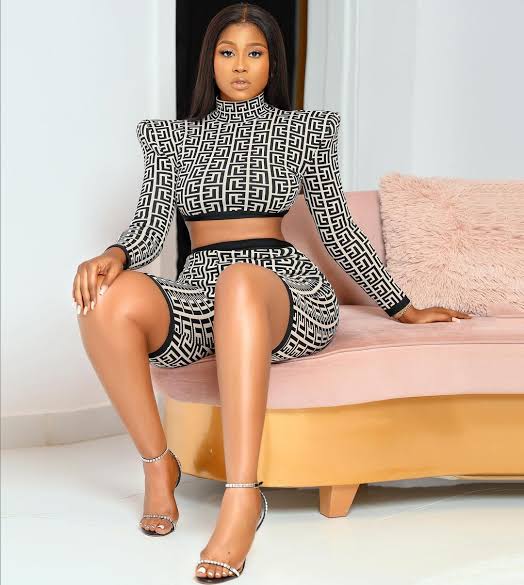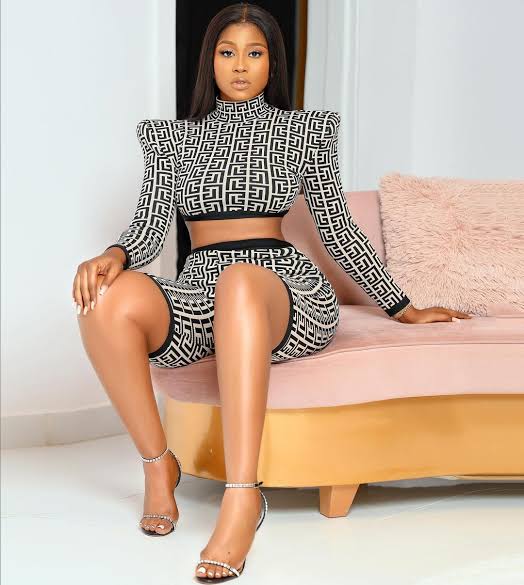 Nigerian actress and reality star, Lilian Afegbai has said a man who does not have a house and car of his own before settling down is not serious with his life.
She stated this on Toke Moments show while talking about how she desires to be with a man who lives comfortably.
According to the Big Brother Africa alumni, she is doing well for herself and would expect that her man can also afford to buy his own house rather than pay rent.
Lilian, however, said she is not looking for a billionaire because in reality that standard may be far reaching.
She explained that buying house in Nigeria does not really require having so much money as she is already making down payments for her own house.
The screen diva further said that any man who cannot buy a house for himself can't be with her because it means they are not mentally inclined.
TikTok bans influencer for spreading fake news about Kiki Osinbajo
A Liberian TikTok content creator identified as @Realcharley22, has been banned by the social media platform for spreading fake news about a daughter of the vice president of Nigeria, Kiki Osinbajo.
The TikTok influencer had posted earlier in the week that Kiki was arrested in the United Kingdom because she was in possession of large amount of money in dollars.
Although the user, who posted photos and videos to support the claim, had since come out to refute the news after Nigerian blogger, Tunde Ednut, posted that it was untrue.
Consequently Nigerians in their numbers rushed to report the page for deceiving the public and checks on the page on Saturday revealed that the account was no longer on TikTok.
@Realcharley22 barely 24 hours after sharing the false video, shared another video apologising to Kiki and Nigerians for the post saying his source confused the lady in the video for Kiki.
He said, "I want to apologise to Kiki Osinbajo because she never got arrested. The story is not true and my source deceived me and took someone else as Kiki.
"I want to make a disclaimer on the video I posted earlier, I am so sorry, my followers and Kiki Osinbajo, she never got arrested.
"Popular Nigerian blogger, Tunde Ednut just confirmed on Instagram that it is false, Kiki never got arrested. He asked me to take down the story and it is confirmed that the story is false."
Kiki reportedly flew into Abuja with her father on Tuesday after the VP's trip to Lagos, where he spoke at the UN World Tourism Organisation global conference.