Ministerial list on fire between former president, Pa Obasanjo and former lagos state governor, Sir Tinubu
According to New Telegraph Edun, who Tinubu had suggested to Buhari as minister of finance, has been overlooked despite being screened by the security service.
He is to be replaced by the former Lagos state commissioner for budget and economic planning, Yemi Cardoso, as a Lagos representative in the cabinet. Obasanjo, together with Ibikunle Amosun, the Ogun state governor, also reportedly opposed Tinubu's decision to ensure Edun became the Ogun state appointee.
The former president reportedly called Tinubu and urged him to stop pushing Edun as the Ogun state nominee. He was said to have cautioned that Ogun people would not let Tinubu fill the slot of the state with somebody whose work and career were rooted in Lagos state.
Obasanjo and Amosun have decided to give the state's slot in the cabinet to a former PDP national auditor, Chief Bode Mustapha. Insiders said the two recent visits of Obasanjo to Buhari in Abuja were first to submit his ministerial list and for further discussions.
Appointees of the former president in Buhari's cabinet comprise the former Osun state governor, Prince Olagunsoye Oyinlola (Osun); the former governor of Ekiti state and now the deputy national chairman (South) of the APC, Chief Segun Oni (Ekiti); Mustapha (Ogun), the former minister of education, Oby Ezekwesili and the erstwhile governor of the Central Bank of Nigeria (CBN), Prof. Chukwuma Soludo.
The source further said: "Tinubu and Akande's visit to President Buhari on September 9 was an impromptu meeting. An influential official in the presidency told them of Obasanjo's surreptitious moves to corner the ministerial nominees from the South-West. This is why the two leaders visited."
"On Obasanjo's ministerial list, former Governor Oyinlola featured just as his name featured from the list submitted from the state. There was no resistance to Oyinlola's nominee because that was part of the agreement before his defection from the PDP to the APC. The party has fulfilled one leg of the agreement by ceding the senatorial slot to Senator Isiaka Adeleke who also defected from PDP to the APC," a significant member of the APC said.
The source added that based on Tinubu's grievance, the president pledged to look into the issue.
Extracted from New Telegraph
*Make una do am jeje two babas
Yvonne Jegede addresses rumour of secret marriage to Ned Nwoko
Yvonne Jegede, the actress, has addressed rumours of a secret marriage to Ned Nwoko, the husband of Regina Daniels.
A blogger had claimed that Jegede recently got married to Nwoko and subsequently deleted all her Instagram photos.
Reacting to the post, the actress expressed frustration at the way false information goes viral on the internet.
Jegede described the post as "evil and false," adding that she won't waste her energy fighting the blogger.
"When many people tell you they know 'something' is happening or believe something has happened, you asked them how they got to know, they tell you they read or heard it from the internet," she wrote.
"Oftentimes, they heard it from idiots. How could you be this bold about falsehood? How can you lie so confidently?
"How can you intentionally tarnish people's image and damage relationships all because you want to attract people to your blogs?
"This funny post is evil and false in every intent. I won't dissipate energy fighting you. Karma is already dealing with your destiny."
Jegede also questioned how deleting her Instagram photos indicates that she had a secret wedding,
"How does deleting my photos on my page give off anything???" Jegede wrote.
"The effrontery to mention my son sef, I suppose give you one dirty slap."
Ex-model, Victoria Valentino, sues Bill Cosby for 1969 sexual assault
A former model, Victoria Valentino, has filed a sexual lawsuit against comedian Bill Cosby, alleging Cosby drugged and sexually assaulted her in 1969.
In her lawsuit, she said she met the actor in 1969 while she was an actress and singer.
According to her, they, however, later ran into each other at a Los Angeles restaurant and Cosby came over to say hello after spotting her in tears over the recent drowning death of her 6-year-old son. Later that day he gave her a pill,
"Here! Take this! " It will make you feel better. It will make us ALL feel better," she alleged that Cosby told her.
Her lawsuit was filed on Thursday in Los Angeles County Superior Court.
The lawsuit is possible because of a new California law that lifts the statute of limitations for civil sexual abuse cases.
However, a representative for Cosby, Andrew Wyatt, criticised the new law in a statement, Fox News reports.
"Victoria Valentino has skirted from town to town, promoting her alleged allegations against Mr. Cosby to anyone that would give her platform, without any proof or facts. It's unfortunate that media has not vetted the inconsistencies in her many statements."
"However, it's more deeply disturbing and disappointing that our lawmakers would push forward these 'Look Back Windows,' which are a sheer violation of all Americans' constitutional rights," he added.
"Statutes of Limitations reside in the Constitution, in order to protect those who are victims of a crime and to protect those that are accused of a crime. Unfortunately, these 'Look Back Windows' are brought to life because our political figures are being driven by click-baiters, likes and followers, in order to excel to their political aspirations."
"What graveyard can Mr. Cosby visit, in order to dig up potential witnesses to testify on his behalf? America is continuing to see that this is a formula to make sure that no more Black Men in America accumulate the American Dream that was secured by Mr. Cosby."
Rick Ross declares interest in Ayra Starr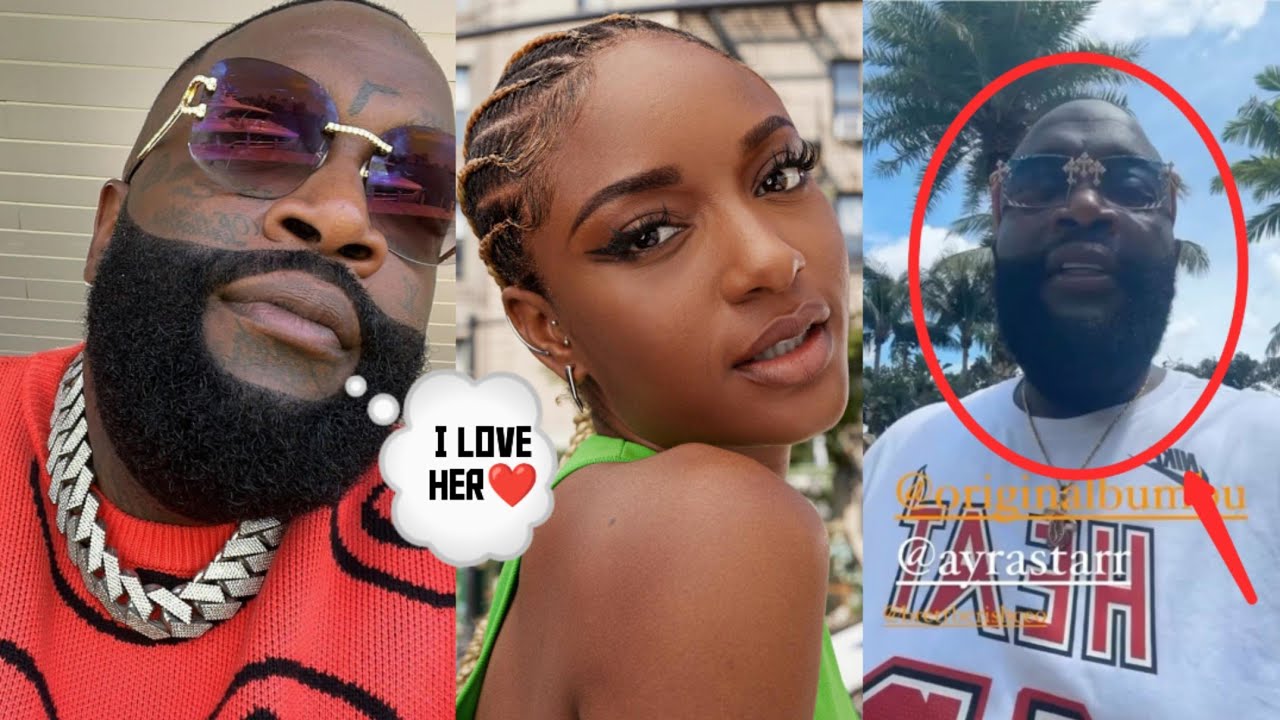 Nigerian music is raking the world by storm and Nigerian superstars are propelling this drive through their hit records, sensational style, and superstar lifestyles.
American rapper Rick Ross' attraction to Afrobeats has gone beyond the music as he recently openly expressed his attraction to Ayra Starr.
In an Instagram video, Rick Ross gushes over Ayra Starr describing her as beautiful and talented while also proposing a toast to her and saying he would like to celebrate her when he comes to Nigeria.
The video has generated reaction online as fans joked about what a relationship between the two would look like.
Rick Ross interacted with Afrobeats long before Ayra Starr became a star. The rapper collaborated with Afrobeats legend P-Square on the remix of their 2011 hit single 'Beautiful Oyinye'.
Rick Ross visited Nigeria in 2012 where he headlined a show and even shot a Nigerian video for his hit single 'Hold Me Back.'
More recently, the rapper collaborated with Adekunle Gold on the remix of his hit song '5 Star'. He also visited Lagos in 2022 where he performed at a show.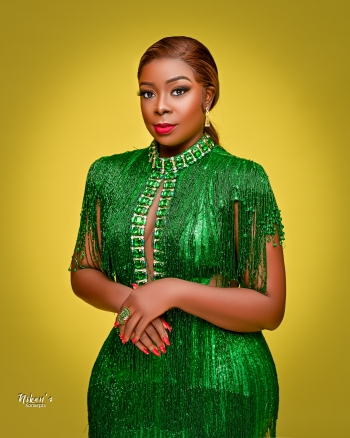 Bodex F. Hungbo, SPMIIM is a multiple award-winning Nigerian Digital Media Practitioner, Digital Strategist, PR consultant, Brand and Event Expert, Tv Presenter, Tier-A Blogger/Influencer, and a top cobbler in Nigeria.
She has widespread experiences across different professions and skills, which includes experiences in; Marketing, Media, Broadcasting, Brand and Event Management, Administration and Management with prior stints at MTN, NAPIMS-NNPC, GLOBAL FLEET OIL AND GAS, LTV, Silverbird and a host of others