Mrs Aisha Buhari urges government at all levels to enforce the law on rape, to protect women and children in the country
The staff came to brief her on the plan to launch an action to end violence against children, slated for Sept. 15.
"We are aware of the national law on rape passed this year on May 25 (Prohibition Act 2015) which states imprisonment ranging from 12 to 20 years.
"I advocate for the enforcement of this law at all levels. Unfortunately, children are the most vulnerable, being exploited at different stages of their lives,'' she stressed.
Aisha said it had become necessary for government and international organisations to pursue policies and laws to protect women and children against the act.
"A number of cases on violence against women and children are being reported on daily basis with the most alarming one of those happening in higher institutions of leaning.
"These include sexual harassment and assaults of female students by lecturers as a result of lack of laws and appropriate actions against the perpetrators,'' Aisha lamented.
She said the issue of the violence against children was dear to her heart and would do every possible to salvage the disadvantage situation of children and other vulnerable groups in the society.
"It is my hope that with this renewed commitment by agencies, necessary steps will be taken to end violence against women and children particularly where this is rampant.''
She wanted the domestication of the law to end the act in Nigeria and Africa in general.
Briefing the president's wife on the plan, Oyemomi said Nigeria had conducted the survey in collaboration with UNICEF, National Population Commission and Centre for Development of Disease Control and Prevention through the National Planning Commission.
He said so far only eight countries had conducted survey on violence against women in the world, including five countries in Africa and Nigeria was first to have done survey in West Africa.
He said that 60 per cent of children was usually exposed to one form of violence or the other before the age of 18 years.
He said the violence included physical, sexual and emotional violence.
He said the survey conducted across the country had showed that the perpetrators were often family members, in the schools, environment and the communities.
He said one out of 10 children would have experienced violence before the age of five and only six per cent of the effected children revealed what happened to them.
He stressed the need to rehabilitate the victims had become necessary so that they would not become the perpetrators of the act.
He said that when they did not have this, they might think of committing suicide, having a lot of distress, going back to drug and smoking because of the trauma in them.
He said government was committed to protecting the children and women as well as punishing the perpetrators.
Oyemomi said the ministry had dedicated a year to end the violence and would review it after.
The representative of UNICEF, Mrs Rachael Harvey, said there was need to have powerful voices to end violence against children.
She said that NGOs, CBOs, faith-based organisations, community leaders, traditional leaders, among others, must be part of strong voices to end the act.
*Allah bless her. Amen
Rita Dominic hasn't given birth to twins, says Biz partner, Mildred Okwo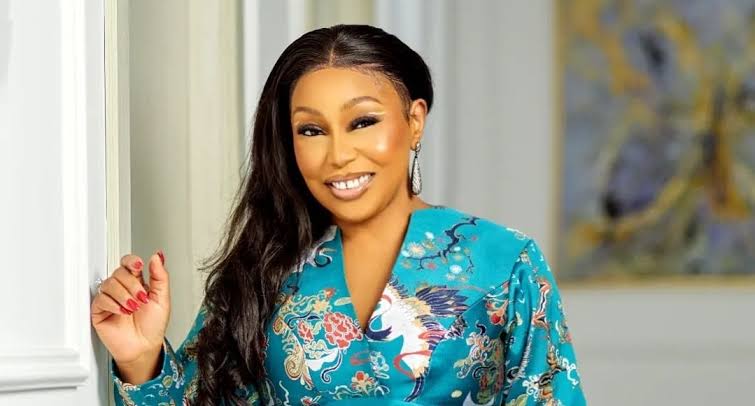 Mildred Okwo, a business partner and friend of popular Nigerian actress, Rita Dominic, has reacted to the rumours making the rounds that her friend has given birth to twin girls.
Okwo a Nigerian film director and producer took her time to debunk the news, advising Nigerians and fans of the actress to ignore the rumour.
In a chat with newsmen, Okwo said: "You see somebody on set today, and the next day they have twins; I do not understand. If Rita has had a child, would I not send a press release to you guys? Common, it does not make sense. Can you imagine? She took a picture while on a movie set. She posted a picture; she is on a movie set; maybe I should call her to find out if she has given birth.
"It is bloggers that are peddling fake news. Kindly ignore them. If she has a child, there is no way that I would not make the announcement and I will definitely not talk to bloggers."
Jim Iyke receives chieftaincy title in Ghana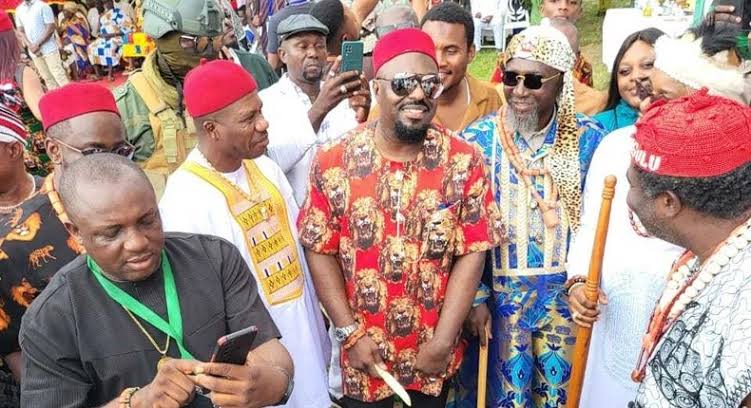 Popular Nollywood actor, Jim Iyke, is now a chief. The actor received the chieftancy title on Sunday, in Ghana.

The coronation took place alongside the occasion of the tenth Yam Festival and the actor was conferred with the title of, 'Ohadike 1 of Ndigbo" by Her Royal Highness, the Eze Ndigbo Ghana, Dr. Chukwudi Ihenetu.

According to Ihenetu, the movie star was recognised for his achievements and contributions to the African entertainment industry and the Igbo people.

A number of Nigerian celebrities including music star D'banj, actor, Alex Ekubo and reality TV star, Teddy A, were conferred with chieftaincy titles in 2018.
Oxlade hails Wizkid, DJ Tunez for impact on his career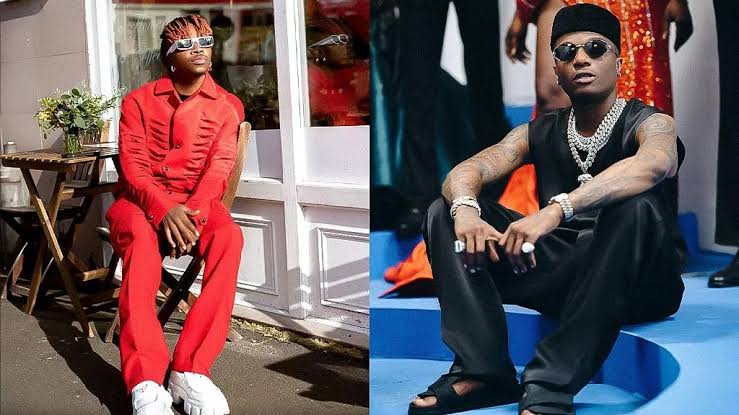 Afrobeats sensation, Oxlade has hailed Grammy award-winning singer, Wizkid and Superstar DJ Tunez for impacting his career, especially in the early days.
Wizkid made history over the weekend and brought out Oxlade to perform with him at the 20,000-capacity sold-out Accor Arena in Paris.
Notable celebrities that graced Wizkid's 'Made In Lagos' Paris Concert were Kylian Mbappe, PSG teammate Achraf Hakimi, Popcaan, Naomi Campbell and a rumoured appearance by Twitter former CEO Jack Dorsey backstage.
He praised DJ Tunez for the great impact he had on his career growth and for making his music appeal to the international world.