New Study Says You Can Tell From A Woman's Face if She is A 'CHEATER' Or Not
Men have a new tool to help them escape broken hearts and also to aid them spot those cheating women who come up all innocent—as though they were Virgin Mary.
The new research says, male participants were able to successfully identify which women had previously cheated on their partners in 59 per cent of cases by studying photos of 34 women.
And they did this, by just looking at their faces—meaning, the key to spotting the cheats is to pay good attention.
Led by Samantha Leivers, the research was carried out at the University of Western Australia—and as part of the study, the researchers asked a group of men to briefly look at photos of 34 women, but gave them no additional information about them.
The photos were shown in pairs – one of the women had cheated on a partner at least twice in the past, and one had always been faithful.
Bingo; the men were able to spot the cheaters in as many as  59 per cent of cases…
'When asked to choose the more faithful of two women they performed significantly above chance,' said the study, published in the journal Plos One.
According to MailOnline; "From an evolutionary perspective, it makes sense that men would have evolved the ability to spot a cheater because men can never be sure a child is genetically theirs, the researchers said.
That is, they could spend all their time and energy raising a child that is not theirs – and therefore would not pass on their genes – if their mate were to become pregnant by another man."
The researcher wrote that , 'due to the significant fitness cost associated with cuckoldry, it would be adaptive for men to have evolved the ability to predict or detect unfaithfulness in a potential partner.'
'In summary, we show for the first time that men's judgments of faithfulness from images of women can contain a kernel of truth when they are able to directly compare images in a forced choice task, although accuracy did not generalise to all pairs of women.
'Previously, accuracy in faithfulness judgments has only been found for women judging men's faces.
'It is striking that men were able to show any accuracy from images alone after only a brief presentation, considering that accuracy in faithful judgments made from behavioural information is relatively poor.'
Naira Marley signs Vusic to Marlian Records
Naira Marley, the singer, has signed a new artiste named Vusic to Marlian Records, his music label.
Naira Marley took to his social media pages to unveil his new signee on Monday evening.
The singer shared a video of himself and Vusic vibing together to a perceived new song.
The singer also went down memory lane as he recalled his struggles in the music industry many years ago.
"Remember way back then dem dey laugh my history, now I don clear browser and if I wanna know how I came this far, you go need browse am," the singer wrote.
"Please guys help me welcome @Vusic to Marlian music. No long talk let's get to work bro."
Vusic also took to social media to appreciate Naira Marley for the "great opportunity" to join Marlian Records.
"Thanks to @Nairamarley for this great opportunity. Steady bangers coming up," he wrote.
"I'm happy to be part of the Marlian family."
"You bought car, yet your family is suffering" Portable throws shade at Spyro (Video)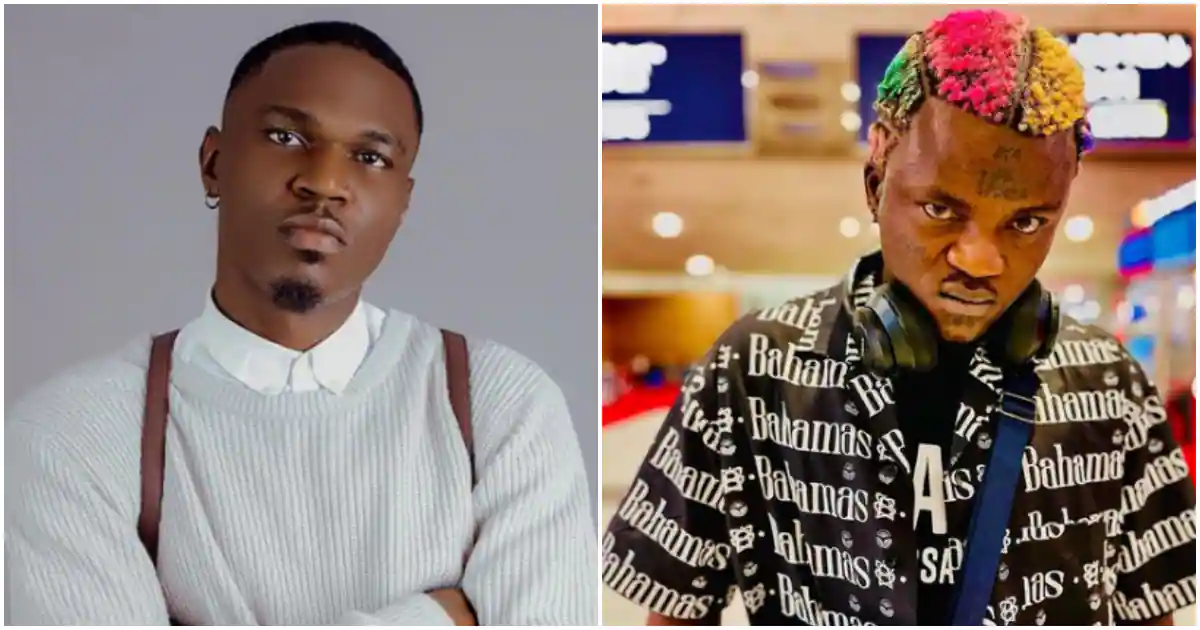 Nigerian singer, Portable has thrown a subtle shade at upcoming singer, Spyro.
The two had fallen out after Spyro in an interview stated that he doesn't desire to work with the controversial singer.
Offended by his remarks, Portable via his Instagram page threw shade at him questioning if he takes care of his family.
Portable noted how Spyro bought a car, yet allows his family to suffer. He also claimed that the singer is living a life of Foreign in local.
"You buy car, you dey oppress, have you taken care of your family. You get a car, family dey suffer. You are living the life of Foreign in local. Have you taken care of your family".
Portable >>>>>>>>>>>>>>>>>>>> spyro pic.twitter.com/xBpkMoUX9w

— WALMART 🌍 (@Walmart1805) May 31, 2023
Yvonne Jegede addresses rumour of secret marriage to Ned Nwoko
Yvonne Jegede, the actress, has addressed rumours of a secret marriage to Ned Nwoko, the husband of Regina Daniels.
A blogger had claimed that Jegede recently got married to Nwoko and subsequently deleted all her Instagram photos.
Reacting to the post, the actress expressed frustration at the way false information goes viral on the internet.
Jegede described the post as "evil and false," adding that she won't waste her energy fighting the blogger.
"When many people tell you they know 'something' is happening or believe something has happened, you asked them how they got to know, they tell you they read or heard it from the internet," she wrote.
"Oftentimes, they heard it from idiots. How could you be this bold about falsehood? How can you lie so confidently?
"How can you intentionally tarnish people's image and damage relationships all because you want to attract people to your blogs?
"This funny post is evil and false in every intent. I won't dissipate energy fighting you. Karma is already dealing with your destiny."
Jegede also questioned how deleting her Instagram photos indicates that she had a secret wedding,
"How does deleting my photos on my page give off anything???" Jegede wrote.
"The effrontery to mention my son sef, I suppose give you one dirty slap."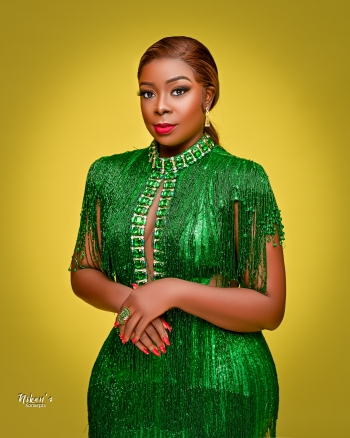 Bodex F. Hungbo, SPMIIM is a multiple award-winning Nigerian Digital Media Practitioner, Digital Strategist, PR consultant, Brand and Event Expert, Tv Presenter, Tier-A Blogger/Influencer, and a top cobbler in Nigeria.
She has widespread experiences across different professions and skills, which includes experiences in; Marketing, Media, Broadcasting, Brand and Event Management, Administration and Management with prior stints at MTN, NAPIMS-NNPC, GLOBAL FLEET OIL AND GAS, LTV, Silverbird and a host of others