Nollywood Actress-Omotola Ekeinde Says She Enjoyed Kissing Van Vicker on Set
Nollywood actress, Omotola Jalade-Ekeinde, has disclosed the best actor she has ever kissed in her acting career and it is no other person….but our own Van Vicker.
The 37-year old actress made the revelation in an interview with Nigeria's media personality Olisa Adibua on his episode called "The Truth".
She said; "Wow, strange question. I don't really remember how many kisses I have had on set. Oh I think I remember one…Van Vicker."
"Hmmm, let me see. My husband is going to kill me for this. I have done like two or three movies with him, as in romantic bed room scenes and he kissed so well. But you know, bedroom scenes are not as glamorous as you guys think. Like you are seeing such movies and you say 'Oh my God, these guys are having fun'!
"Those scenes are the most uncomfortable parts in movies because everyone is there, you are very uncomfortable and maybe if you are meeting the person for the first time and you sort of like the person; maybe the first kiss, you might say wow, this person is so cool but when you do it like ten times just to perfect the scene, you get tired you know and I go like Oh please get outta here," she told Olisa when asked about who kissed her best on set.
Speaking on who the really bad kisser was or someone with bad breath, she laughed and said:
"I don't remember anyone but even at such instances, there is nothing you can do than to continue kissing the person if he happens to have bad breath; because as an actor, that's what you are paid to do and of course, nobody has to see that doesn't taste or feel good."
Omotala is a mother of four children—and married to pilot, Captain Matthew Ekeinde.
– See more at: http://www.ghanacelebrities.com/2015/09/20/nollywood-actress-omotola-ekeinde-says-enjoyed-kissing-van-vicker-set/#sthash.GwnuQ4ho.dpuf
Diddy finally reaches out to Niniola after four years of sending him DMs without response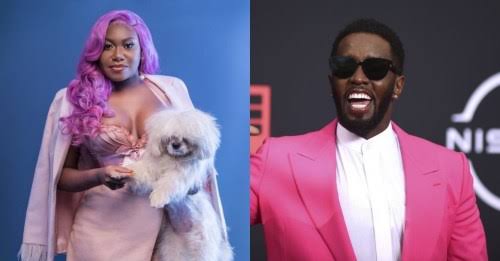 Top Nigerian Afrobeats songstress, Niniola, and American music star cum businessman, Diddy are set to collaborate.
The duo linked up for the very first time via video call after Diddy was informed about her music and he showed interest in working with her.
It is a story of divine providence and destiny as Niniola sent DM to the rapper as far as 2018, but she never got a response until four years later.
Fast-forward to 2022, and faith had beautiful plans for the singer who was eventually connected with the music executive.
Niniola did not only did get a response from Diddy, but also a spoke with him via FaceTime and he explained the whole situation.
According to the Bad Boy Records CEO, he just never saw her messages because of flooded DMs, however, when he started scouting for an artiste to hop on his Afrobeats remix, someone suggested Niniola.
It was when he tried to send her a message via Instagram that he saw tht had previoulsy DM's him but he never knew.
Niniola who shared a video of her speaking with the award-winning musician, noted that dreams do come through.
Ed Sheeran faces trial for plagiarism on 'Thinking Out Loud'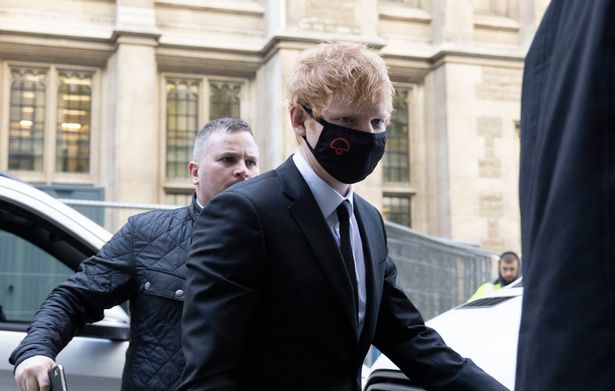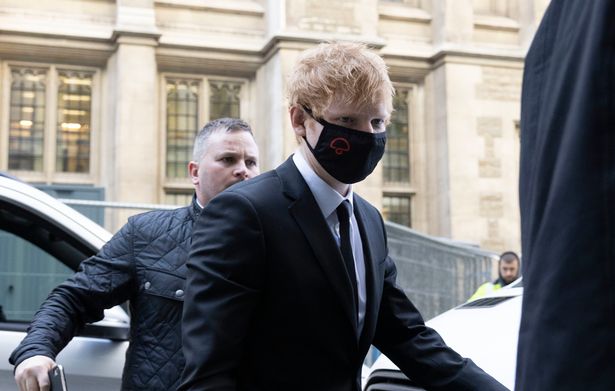 Ed Sheeran, a British megastar, will testify in court to defend himself against claims that he plagiarized Marvin Gaye for his international hit song "Thinking Out Loud."
Ed Sheeran, a top-charting artist and internationally successful pop star, has been informed by a federal judge that he must go to trial in response to claims that he plagiarized Marvin Gaye's 1973 smash song "Let's Get It On" on his 2014 track "Thinking Out Loud."
In his application to the court, Ed Sheeran argued that the copyright claims should be rejected because they were "baseless" and "far too frequent."
The plaintiffs claim that Ed Sheeran and his writing partner Amy Wadge copied and exploited, without authorization or credit the Marvin Gaye song, "including but not limited to the melody, rhythms, harmonies, drums, bass line, backing chorus, tempo, syncopation, and looping." They are seeking $100 million (£90 million) in damages.
A lawsuit was recently filed against Ed Sheeran and his songwriting partners John McDaid and Steven McCutcheon over claims that a chorus from their song "Shape of You" was lifted verbatim from Ross O'Donoghue and Sami Chokri 2015 single "Oh Why."
The High Court Judge ruled that the imitation was "not purposefully nor unconsciously" made during the trial that took place in March 2022. Ed and his co-defendants were given £900,000 in costs.
Ed wrote on his Instagram page following the court decision that he hoped it would put an end to more unfounded claims. Ed Sheeran is not yet getting his desire, though, as he must deal with another lawsuit.
Mr Ibu joins 'Obidient' rally in Jos despite endorsing Tinubu (Video)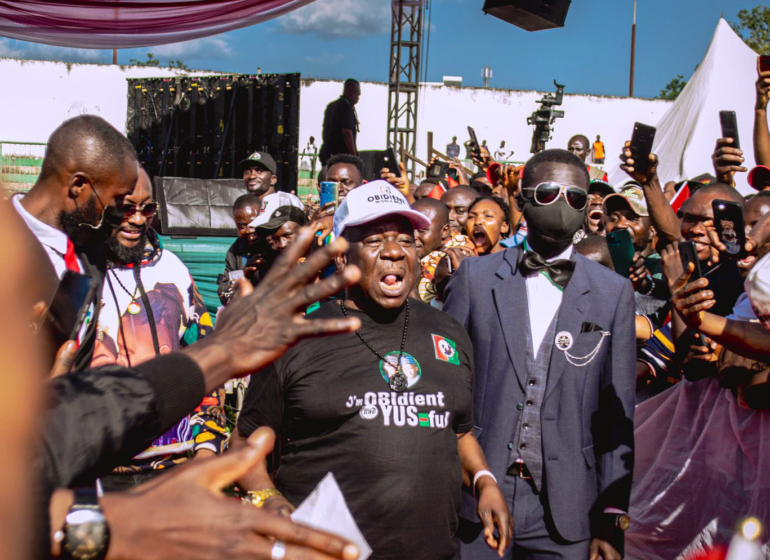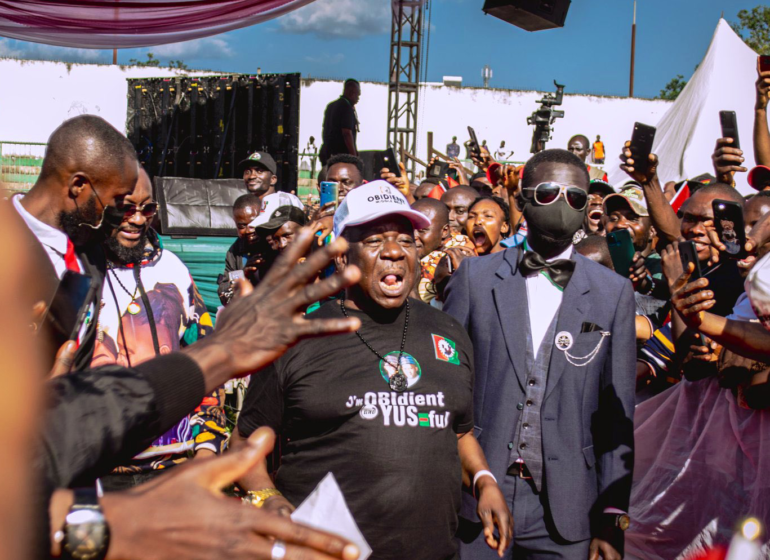 Mr. Ibu, the comic actor, has joined a rally being held in the name of Peter Obi, the presidential candidate of the Labour Party (LP).
A large crowd trooped out on Wednesday evening to receive Obi and Yusuf Datti, his running mate, in Jos.
The visit came as the campaign season for the 2023 election officially kicked off in accordance with the timetable.
The crowd and Obi's team assembled at Rwang Pam township stadium for the rally amid cheers from supporters.
In the crowd was Mr Ibu who would later take to the podium to deliver a short solidarity speech for Obi.
"He is ready to rule us. He is ready to take up the seat of the president. I want you to be obidient," he said.