Pasuma refuses to pay back artiste fee after the pastor who invited him to a crusade was suspended 
A Redeemed Church Pastor, Toyin Ogundipe invited Fuji star, Wasiu Pasuma to perform at their 3 days outdoor crusade titled "Lagos Island Family Areas Forum" between Friday, October 23rd-Sunday 25th,2015 and payment has been done. So now that the program has been canceled, The Fuji star felt there's need for him to explain incase they intend to ask for the artiste's fee
In his words; although, the church's management paid for the show, it is never done to expect mr to pay back the "artiste fee", "the fault is not ours, we were ready to perform for them until we learnt of the cancelation of the crusade".
Pasuma's picture appeared on the handbill advert and posters alongside gospel singer, Tope Alabi and a former band leader of the late Fela Anikulapo's Egypt 80 band, Kereke Jike.
The decision to stop the programme was because the church headquarters felt the Pastor had gone too far by inviting a secular artiste such as Pasuma to its church programme.
A source who spoke on condition of anonymity said the organisers did not do a detailed consultation before going ahead with the programme. He also said that it was as a result of it that the programme was cancelled and the Pastor in charge of the church along with the organising committee suspended as they now await further sanction from the provisional headquarters for dragging the name of the church in the mud.
Investigations by City People reveals that The Redeemed Christian Church of God clearly frowns at the use of secular musicians, a development which has been clearly stated in its handbook to Pastors.
*This is rather funny. Even the combination of artistes shows Pasuma wasn't needed. Shey after Tope Alabi don sing on God, Pasuma will sing on what? This is one chance and do you guys think Pasuma should pay back the artistes fee???
Pastor picture below:
Naira Marley signs Vusic to Marlian Records
Naira Marley, the singer, has signed a new artiste named Vusic to Marlian Records, his music label.
Naira Marley took to his social media pages to unveil his new signee on Monday evening.
The singer shared a video of himself and Vusic vibing together to a perceived new song.
The singer also went down memory lane as he recalled his struggles in the music industry many years ago.
"Remember way back then dem dey laugh my history, now I don clear browser and if I wanna know how I came this far, you go need browse am," the singer wrote.
"Please guys help me welcome @Vusic to Marlian music. No long talk let's get to work bro."
Vusic also took to social media to appreciate Naira Marley for the "great opportunity" to join Marlian Records.
"Thanks to @Nairamarley for this great opportunity. Steady bangers coming up," he wrote.
"I'm happy to be part of the Marlian family."
"You bought car, yet your family is suffering" Portable throws shade at Spyro (Video)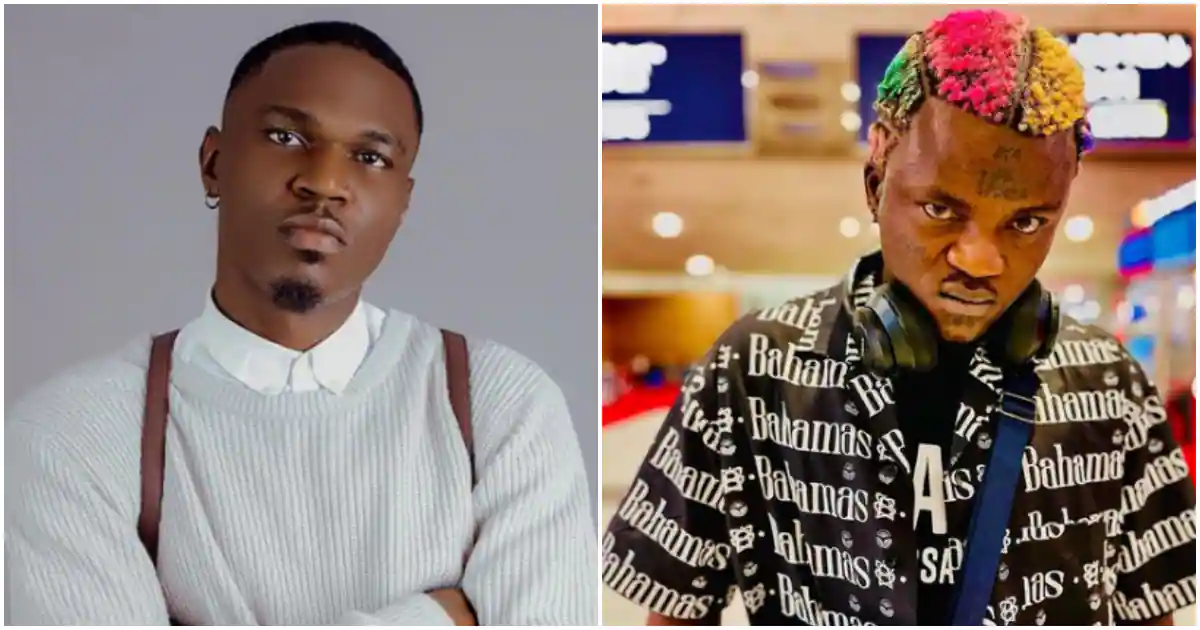 Nigerian singer, Portable has thrown a subtle shade at upcoming singer, Spyro.
The two had fallen out after Spyro in an interview stated that he doesn't desire to work with the controversial singer.
Offended by his remarks, Portable via his Instagram page threw shade at him questioning if he takes care of his family.
Portable noted how Spyro bought a car, yet allows his family to suffer. He also claimed that the singer is living a life of Foreign in local.
"You buy car, you dey oppress, have you taken care of your family. You get a car, family dey suffer. You are living the life of Foreign in local. Have you taken care of your family".
Portable >>>>>>>>>>>>>>>>>>>> spyro pic.twitter.com/xBpkMoUX9w

— WALMART 🌍 (@Walmart1805) May 31, 2023
Yvonne Jegede addresses rumour of secret marriage to Ned Nwoko
Yvonne Jegede, the actress, has addressed rumours of a secret marriage to Ned Nwoko, the husband of Regina Daniels.
A blogger had claimed that Jegede recently got married to Nwoko and subsequently deleted all her Instagram photos.
Reacting to the post, the actress expressed frustration at the way false information goes viral on the internet.
Jegede described the post as "evil and false," adding that she won't waste her energy fighting the blogger.
"When many people tell you they know 'something' is happening or believe something has happened, you asked them how they got to know, they tell you they read or heard it from the internet," she wrote.
"Oftentimes, they heard it from idiots. How could you be this bold about falsehood? How can you lie so confidently?
"How can you intentionally tarnish people's image and damage relationships all because you want to attract people to your blogs?
"This funny post is evil and false in every intent. I won't dissipate energy fighting you. Karma is already dealing with your destiny."
Jegede also questioned how deleting her Instagram photos indicates that she had a secret wedding,
"How does deleting my photos on my page give off anything???" Jegede wrote.
"The effrontery to mention my son sef, I suppose give you one dirty slap."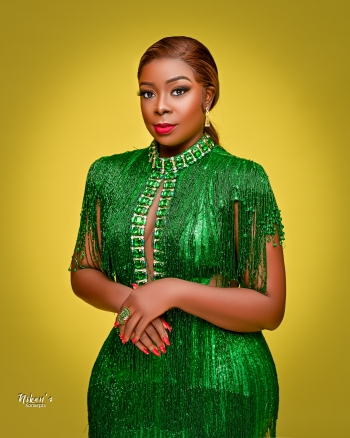 Bodex F. Hungbo, SPMIIM is a multiple award-winning Nigerian Digital Media Practitioner, Digital Strategist, PR consultant, Brand and Event Expert, Tv Presenter, Tier-A Blogger/Influencer, and a top cobbler in Nigeria.
She has widespread experiences across different professions and skills, which includes experiences in; Marketing, Media, Broadcasting, Brand and Event Management, Administration and Management with prior stints at MTN, NAPIMS-NNPC, GLOBAL FLEET OIL AND GAS, LTV, Silverbird and a host of others