Senate President Bukola Saraki denies 13 charges of corruption by code of conduct bureau 
After code of conduct bureau released their statements earlier this morning saying Bukola lied about his assets declaration, the senate president has reacted to the allegations in a press statement released this afternoon,
Saraki said all the allegations were false, incorrect and untrue. The Press statement below… The attention of Dr. Bukola Saraki, President of the Senate, has been drawn to a charge sheet being widely circulated on the online media, upon which he is expected to be tried at the Code of Conduct Tribunal (CCT).
It should be noted that at the time of writing this statement (10.00am on September 16, 2015), Dr. Saraki has not been served the court process. However, we recognise that as a public officer, he owes members of the public explanation on the allegations contained in the charge sheet.
We therefore state as follows:
1. That all the claims contained in the charge sheet are false, incorrect and untrue.
2. That Dr. Saraki has consistently declared his assets as required by law at every point before resuming any political office and that of 2015 is not an exception. It is surprising that the alleged charges is now referring his asset declaration made in 2003 while in office as Governor of Kwara State to formulate their charges. They therefore ignored the recent declaration for which they last week issued an acknowledgement.
3. That we believe that the Code of Conduct Bureau following their processes in which after a declaration is submitted to the bureau they carried out verification of the assets and ascertained the claims made, should not wait till 12 years later to be pointing out an alleged inconsistencies in a document submitted to it in 2003. This same Dr. Saraki submitted asset declaration form in 2007, 2011 and 2015. It is unexplainable that the case in question is now based on the 2003 declaration.
4. This is why we are of the opinion that present effort is a desperate move initiated due to external influence and interference.
5. It should also be noted that contrary to the procedure indicated in the law setting up the CCB, the bureau never wrote to Dr. Saraki to complain of any inconsistency in his asset declaration forms.
6. It should also be noted that Dr. Saraki as Governor of Kwara State never operated a foreign account.
7. That some of the issues contained in the charge sheet are subjects of earlier decided and on-going Court cases. We therefore believe those behind filing of these charges are engaging in forum-shopping.
8. It should be noted that we do not know on whose authority these charges are filed when the Code of Conduct Bureau and Tribunal Act clearly indicate that any prosecution must be authorised by an Attorney General and we know the nation last had an AG in May 2015. This is another clear indication that the CCT is acting under influence from outside its domain and therefore ready to bend the rules to achieve this obnoxious objective
9. We therefore conclude that this is not an anti corruption driven case and cannot be part of the moves aimed at fighting corruption. It is simply a pure malicious and politically motivated prosecution aimed at undermining the person and office of the Senate President.
10. That those behind this plot will definitely meet Dr. Saraki in court as this case which is based on outright fabrication and mischief will not and cannot stand the test of justice.
11. it should be noted that throughout his career as a public official democratically elected to high public service, Dr Saraki has always held himself, to global standards of transparency and accountability, to a far higher standard of diligence, disclosure, and compliance, than required or even requested by Nigeria's Code Of Conduct protocols. Thus, Dr Saraki has always, lawfully and accountably, declared his assets, both directly owned, and in which he may derive any historical and on-going degree of beneficial interest.
12. In view of the above, Senator Saraki hereby affirms his belief in the justice system and that when the proposed case comes to the tribunal, he will diligently state his case. He is also ready to co-operate with the Tribunal and other lawful government agencies in the bid to genuinely fight corruption and eliminate impunity in our public affairs.
13. We also note that anytime you try to fight corruption or insist that the right thing should be done, the system will always come after you. This is another case of desperation to fight Dr. Saraki because of his recent stance on national issues.
Media Office of The Senate President
*Assets declaration season two. Eni wo tan
Bad Bunny sued for $40m by ex-lover over unauthorised voice recording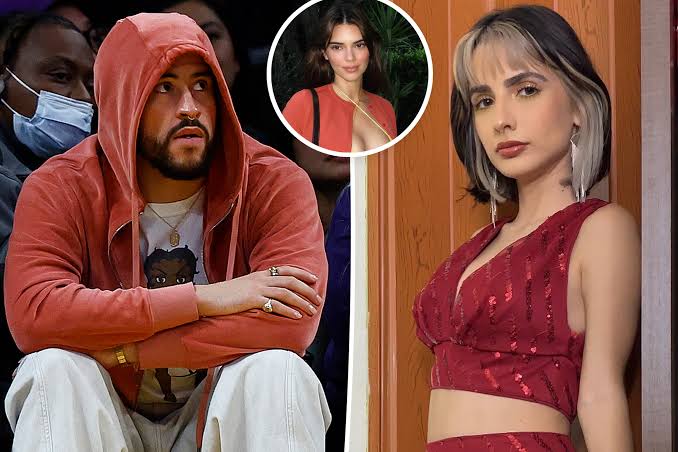 Carliz De La Cruz, the ex-lover of Bad Bunny, the Puerto Rican rapper, has sued him, claiming a voice recording she provided him before he became famous has been used without her permission.
Cruz argued that she is entitled to $40 million in compensation for "negligence and attack on her privacy and dignity."
According to BBC, Carliz filed a lawsuit against the rapper, claiming he used the catchphrase "Bad Bunny baby" — which she recorded on her phone in 2015 — in two of his songs without her consent.
The line is said to have appeared on the rapper's 2017 single 'Pa Ti' and his 2022 song 'Dos Mil 16'.
'Pa Ti' has raked in more than 355 million views on YouTube and over 235 million plays on Spotify, while 'Dos Mil 16' has over 60 million YouTube views and more than 280 million Spotify plays.
According to the legal documents by Carliz's lawyers, prior to the release of 'Un Verano Sin Ti', Bad Bunny's recent album, the rapper had offered to buy the rights to the line from his ex-lover for $2,000.
She was said to have declined the offer but the album was, however, released with her line on it. 'Un Verano Sin Ti' was then nominated for album of the year at the Grammy Awards.
Carlos also said that her recordings have been used in concerts, adding that it is a "gross negligence, bad faith and, worse still, an attack on her privacy, morals and dignity."
In the legal documents, Carliz said harassment from supporters of the 29-year-old rapper has made her "overwhelmed and anxious" while she seeks "psychologists for help".
The duo dated in 2011 and both worked in a supermarket while Bad Bunny also made music by the side.
They, however, parted ways in 2016.
The rapper's former lover is also suing Rimas Entertainment, his record label, and Noah Assad, Bad Bunny's manager.
I never asked Mo Bimpe sex for movie role, Yomi Fabiyi insists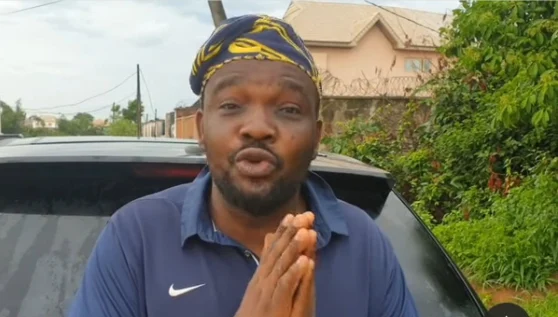 Yomi Fabiyi, the actor, has once again dismissed claims of sexual harassment against Adebimpe Oyebade.
In 2021, the actress — better known as Mo Bimpe — accused Fabiyi of subjecting her to "constant harassment, bully and threats."
Her claim had come as a response to the release of 'Oko Iyabo', a movie by Fabiyi on the sexual assault allegations against Baba Ijesha.
"I didn't make myself available for his sexual needs despite how much he tried. Yomi Fabiyi needs to be stopped. Thank God for grace, I would have given up on this dream because of his constant harassment, bully and threats," she had said.
But in a recent interview, Fabiyi denied claims that he demanded sex from Mo Bimpe before enlisting her in his movie.
"I starred her in my movie when nobody knew her and I never asked her for sex before I put her in the movie," he said.
"I always tell her that whenever she is chanced, she should come to Lagos so that I can brush her up and keep her up to speed before shooting.
"We shot the movie and we were there together, I didn't say before I give you this role I must have sex with you. People who do such things, that will be their first condition before they even give you that kind of role.
"I didn't demand anything from you, I didn't say come and have sex, I just wanted to help you. After we finished shooting and she noticed I didn't ask her for anything, she came to tell me she's following another man, Gabriel to Lagos.
"Why is she saying that I sexually assaulted her when many men have slept with her before she settled down with who she's with today."
Fabiyi had previously addressed the allegation against him.
Rita Dominic and Omoni Oboli call out INEC for moving polling units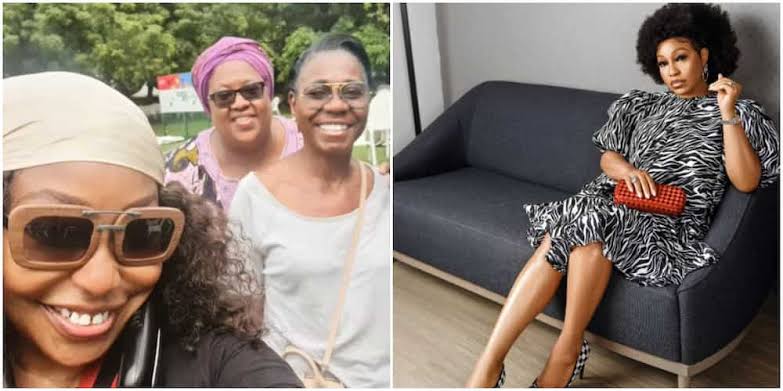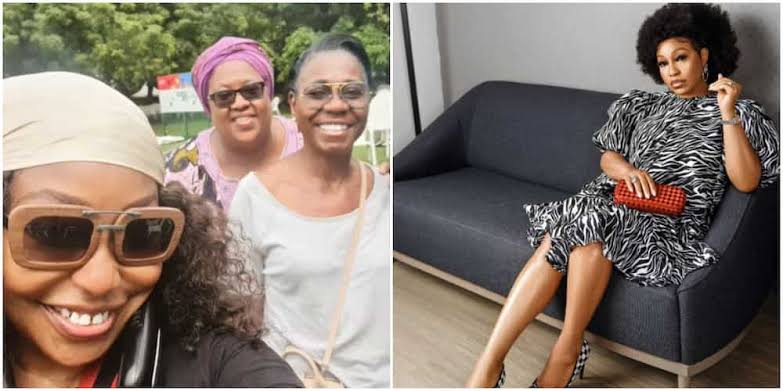 Rita Dominic and Omoni Oboli have called out the Independent National Electoral Commission (INEC) for allegedly moving their polling units.
The movie stars took to their social media pages to express their shock over the decision by INEC officials.
Dominic took to Instagram to state that she had been voting inside Victoria Garden City (VGC) for the last 10 years.
The actress, however, wondered why "the INEC staff came to move the centre outside the gate."
She lamented that the decision has denied several people the opportunity to cast their votes.
"At my polling unit in VGC with fam but @inecnigeria @ineclagos decided to move our polling unit and set up outside the estate on the main road without prior notice," she wrote.
"I have voted in the same polling unit for over 10 years and did so just about 3 weeks ago for the presidential election. I can't fathom why INEC officials will decide to move this outside?
"There are many senior citizens who live inside the estate, who want to exercise their civic duty but as it stands now might not be able to do that because of this decision.
"What reason would you move thousands of voters from somewhere that is organised to a chaotic place that would obstruct traffic? I just can't wrap my head around it!"
Similarly, Oboli claimed that their polling units have been reduced to three, instead of eight. She also alleged that they were asked to vote outside VGC.
"INEC has come to set up outside. There's an uproar going on here. It is a mess. There's some sort of military outside. But guys I don't think it's safe. I just said I should come outside. I am just gonna go right back into VGC. It is what it is. INEC, is this what we've reduced ourselves to?" she asked.
"We voted the last time and everything went reasonably okay. Why are we voting outside? There are eight polling stations inside. And you set up three canopies out here."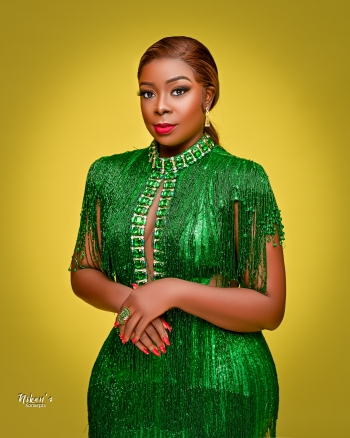 Bodex F. Hungbo, SPMIIM is a multiple award-winning Nigerian Digital Media Practitioner, Digital Strategist, PR consultant, Brand and Event Expert, Tv Presenter, Tier-A Blogger/Influencer, and a top cobbler in Nigeria.
She has widespread experiences across different professions and skills, which includes experiences in; Marketing, Media, Broadcasting, Brand and Event Management, Administration and Management with prior stints at MTN, NAPIMS-NNPC, GLOBAL FLEET OIL AND GAS, LTV, Silverbird and a host of others