We didn't abandone the old woman who donated 1m naira to support President Buhari during his campaign says APC
Yesterday, I posted about a young man claiming APC has abandoned the old woman who donated her 1m naira savings. Now, APC has denied it in a statement released
Read here: APC said since Hajia Tara was diagnosed with partial stroke, she had been on admission at the Sir Yahaya General Hospital in Birnin Kebbi with all her medical bills being taking care off by the Kebbi state governor.
"When she was discharged from the hospital after 10 days, she was taken to her home town of Koko, where she has been under the care of the resident medical officer, Dr. Kola, who reviews her condition and ensures she gets physiotherapy, in addition to being in constant touch with the Consultant in Birnin Kebbi, Dr. Abubakar Dakingari. The Kebbi State Government has also approved 4 million Naira for her and her attendant doctor to travel to Dubai for further treatment, but she has been too weak to travel. Since Haj Maitalle returned to her home in Koko, the Governor, the First Lady and Sen. Aliero have been in touch with her. The First Lady has personally visited her three times, the Governor and Sen. Aliero once each and the House of Representatives member from her constituency over four times. We have gone to this great length to provide full details of Haj. Maitalle's condition in order to give Nigerians the correct information about her situation. We do not know what informed the wicked, irresponsible and downright deceitful story that the delightful woman has been abandoned even after she gave her life earnings in support of Buhari's presidential campaign. The story of Haj. Maitalle's purported abandonment is a figment of the imagination of the fellow who wrote it," the statement read
*God knows the truth sha
Bad Bunny sued for $40m by ex-lover over unauthorised voice recording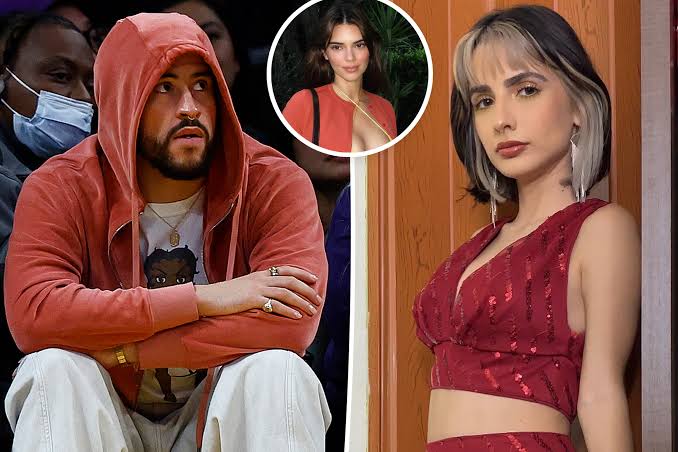 Carliz De La Cruz, the ex-lover of Bad Bunny, the Puerto Rican rapper, has sued him, claiming a voice recording she provided him before he became famous has been used without her permission.
Cruz argued that she is entitled to $40 million in compensation for "negligence and attack on her privacy and dignity."
According to BBC, Carliz filed a lawsuit against the rapper, claiming he used the catchphrase "Bad Bunny baby" — which she recorded on her phone in 2015 — in two of his songs without her consent.
The line is said to have appeared on the rapper's 2017 single 'Pa Ti' and his 2022 song 'Dos Mil 16'.
'Pa Ti' has raked in more than 355 million views on YouTube and over 235 million plays on Spotify, while 'Dos Mil 16' has over 60 million YouTube views and more than 280 million Spotify plays.
According to the legal documents by Carliz's lawyers, prior to the release of 'Un Verano Sin Ti', Bad Bunny's recent album, the rapper had offered to buy the rights to the line from his ex-lover for $2,000.
She was said to have declined the offer but the album was, however, released with her line on it. 'Un Verano Sin Ti' was then nominated for album of the year at the Grammy Awards.
Carlos also said that her recordings have been used in concerts, adding that it is a "gross negligence, bad faith and, worse still, an attack on her privacy, morals and dignity."
In the legal documents, Carliz said harassment from supporters of the 29-year-old rapper has made her "overwhelmed and anxious" while she seeks "psychologists for help".
The duo dated in 2011 and both worked in a supermarket while Bad Bunny also made music by the side.
They, however, parted ways in 2016.
The rapper's former lover is also suing Rimas Entertainment, his record label, and Noah Assad, Bad Bunny's manager.
I never asked Mo Bimpe sex for movie role, Yomi Fabiyi insists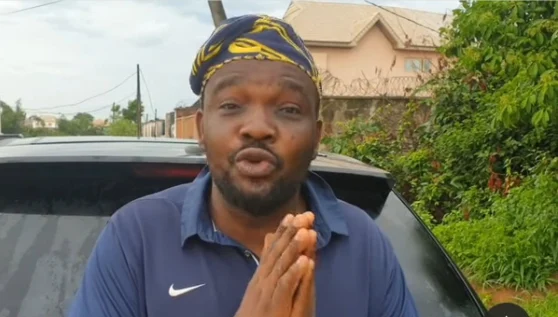 Yomi Fabiyi, the actor, has once again dismissed claims of sexual harassment against Adebimpe Oyebade.
In 2021, the actress — better known as Mo Bimpe — accused Fabiyi of subjecting her to "constant harassment, bully and threats."
Her claim had come as a response to the release of 'Oko Iyabo', a movie by Fabiyi on the sexual assault allegations against Baba Ijesha.
"I didn't make myself available for his sexual needs despite how much he tried. Yomi Fabiyi needs to be stopped. Thank God for grace, I would have given up on this dream because of his constant harassment, bully and threats," she had said.
But in a recent interview, Fabiyi denied claims that he demanded sex from Mo Bimpe before enlisting her in his movie.
"I starred her in my movie when nobody knew her and I never asked her for sex before I put her in the movie," he said.
"I always tell her that whenever she is chanced, she should come to Lagos so that I can brush her up and keep her up to speed before shooting.
"We shot the movie and we were there together, I didn't say before I give you this role I must have sex with you. People who do such things, that will be their first condition before they even give you that kind of role.
"I didn't demand anything from you, I didn't say come and have sex, I just wanted to help you. After we finished shooting and she noticed I didn't ask her for anything, she came to tell me she's following another man, Gabriel to Lagos.
"Why is she saying that I sexually assaulted her when many men have slept with her before she settled down with who she's with today."
Fabiyi had previously addressed the allegation against him.
Rita Dominic and Omoni Oboli call out INEC for moving polling units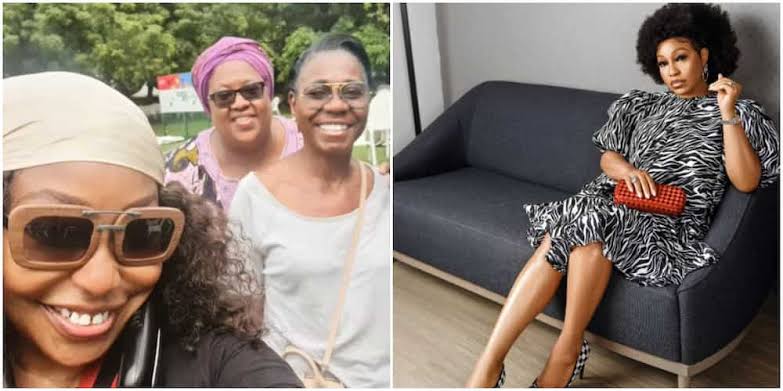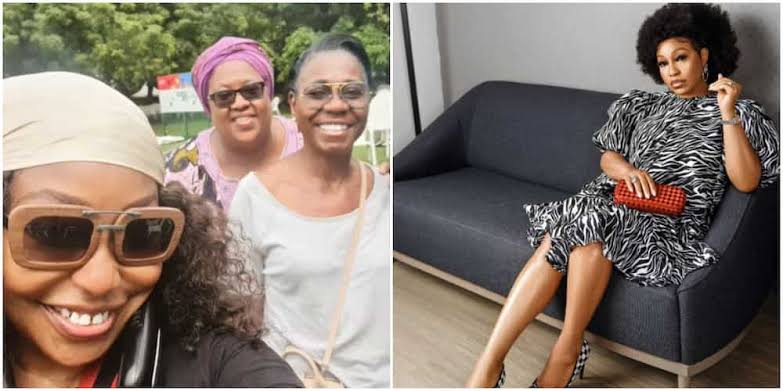 Rita Dominic and Omoni Oboli have called out the Independent National Electoral Commission (INEC) for allegedly moving their polling units.
The movie stars took to their social media pages to express their shock over the decision by INEC officials.
Dominic took to Instagram to state that she had been voting inside Victoria Garden City (VGC) for the last 10 years.
The actress, however, wondered why "the INEC staff came to move the centre outside the gate."
She lamented that the decision has denied several people the opportunity to cast their votes.
"At my polling unit in VGC with fam but @inecnigeria @ineclagos decided to move our polling unit and set up outside the estate on the main road without prior notice," she wrote.
"I have voted in the same polling unit for over 10 years and did so just about 3 weeks ago for the presidential election. I can't fathom why INEC officials will decide to move this outside?
"There are many senior citizens who live inside the estate, who want to exercise their civic duty but as it stands now might not be able to do that because of this decision.
"What reason would you move thousands of voters from somewhere that is organised to a chaotic place that would obstruct traffic? I just can't wrap my head around it!"
Similarly, Oboli claimed that their polling units have been reduced to three, instead of eight. She also alleged that they were asked to vote outside VGC.
"INEC has come to set up outside. There's an uproar going on here. It is a mess. There's some sort of military outside. But guys I don't think it's safe. I just said I should come outside. I am just gonna go right back into VGC. It is what it is. INEC, is this what we've reduced ourselves to?" she asked.
"We voted the last time and everything went reasonably okay. Why are we voting outside? There are eight polling stations inside. And you set up three canopies out here."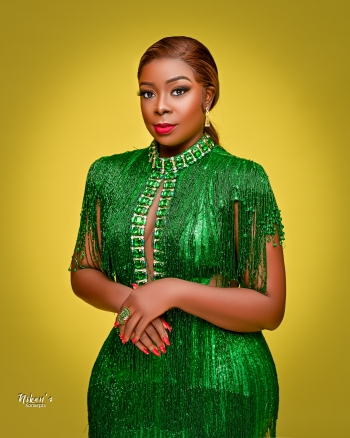 Bodex F. Hungbo, SPMIIM is a multiple award-winning Nigerian Digital Media Practitioner, Digital Strategist, PR consultant, Brand and Event Expert, Tv Presenter, Tier-A Blogger/Influencer, and a top cobbler in Nigeria.
She has widespread experiences across different professions and skills, which includes experiences in; Marketing, Media, Broadcasting, Brand and Event Management, Administration and Management with prior stints at MTN, NAPIMS-NNPC, GLOBAL FLEET OIL AND GAS, LTV, Silverbird and a host of others