Your children will leave you and marry but, your wife will not says Dabota Lawson to Husband Prince Aku!!!
Speaking to city people magazine, Prince Aku speaks exclusively on his marriage to ex beauty queen Dabota
Read here: I thank God I found Dabota. I love her so badly. She plays the role of a wife to me. She is also like a girlfriend in that she knows how to spice up our marriage. She makes me feel young. She is my all in all. That's why I spoil her silly. Most of the time she appears more matured than I am. She is always advising me. That is why I consult her on every step I take. She encourages me.
She is like the blood tonic to me and my business. Very soon the world will see the multi-billion business I will dedicate to her. She is always advising me. She once told me something I found very very deep and very philosophical. She said your mother and father will leave you and die. Your brother and sister will leave you and move on. Your children will leave you and marry but your wife will not. She will grow old with you. The good thing is that she is also in love with me. As an international businessman, I have come to see that this is true. History has shown this to me. She likens marriage to business. It will have its ups and downs"
*Ummmm is she passing a message? I pray his family don't get angry with 'They will all die and leave you' part of her advise
Rita Dominic hasn't given birth to twins, says Biz partner, Mildred Okwo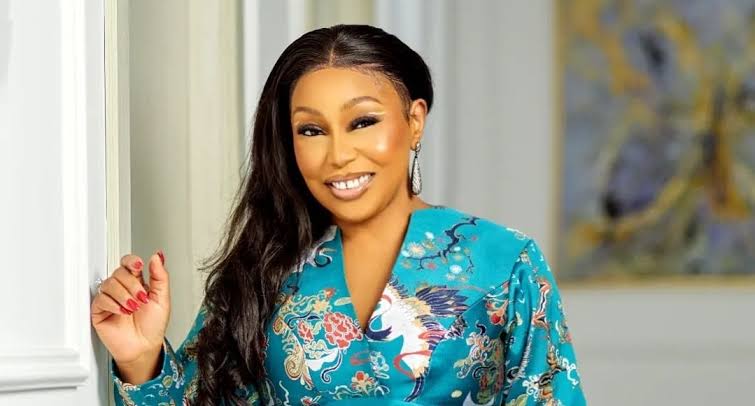 Mildred Okwo, a business partner and friend of popular Nigerian actress, Rita Dominic, has reacted to the rumours making the rounds that her friend has given birth to twin girls.
Okwo a Nigerian film director and producer took her time to debunk the news, advising Nigerians and fans of the actress to ignore the rumour.
In a chat with newsmen, Okwo said: "You see somebody on set today, and the next day they have twins; I do not understand. If Rita has had a child, would I not send a press release to you guys? Common, it does not make sense. Can you imagine? She took a picture while on a movie set. She posted a picture; she is on a movie set; maybe I should call her to find out if she has given birth.
"It is bloggers that are peddling fake news. Kindly ignore them. If she has a child, there is no way that I would not make the announcement and I will definitely not talk to bloggers."
Jim Iyke receives chieftaincy title in Ghana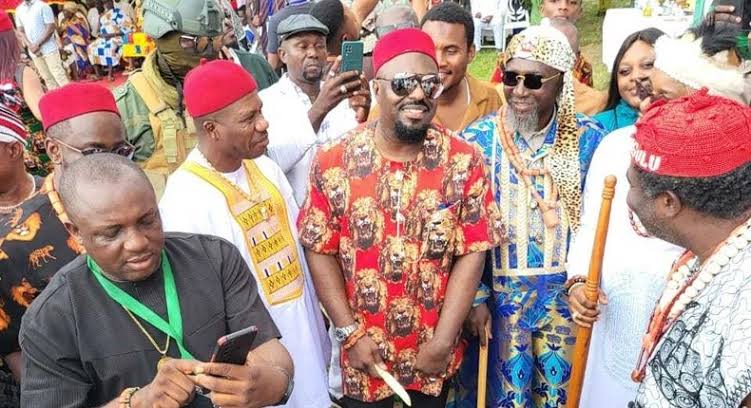 Popular Nollywood actor, Jim Iyke, is now a chief. The actor received the chieftancy title on Sunday, in Ghana.

The coronation took place alongside the occasion of the tenth Yam Festival and the actor was conferred with the title of, 'Ohadike 1 of Ndigbo" by Her Royal Highness, the Eze Ndigbo Ghana, Dr. Chukwudi Ihenetu.

According to Ihenetu, the movie star was recognised for his achievements and contributions to the African entertainment industry and the Igbo people.

A number of Nigerian celebrities including music star D'banj, actor, Alex Ekubo and reality TV star, Teddy A, were conferred with chieftaincy titles in 2018.
Oxlade hails Wizkid, DJ Tunez for impact on his career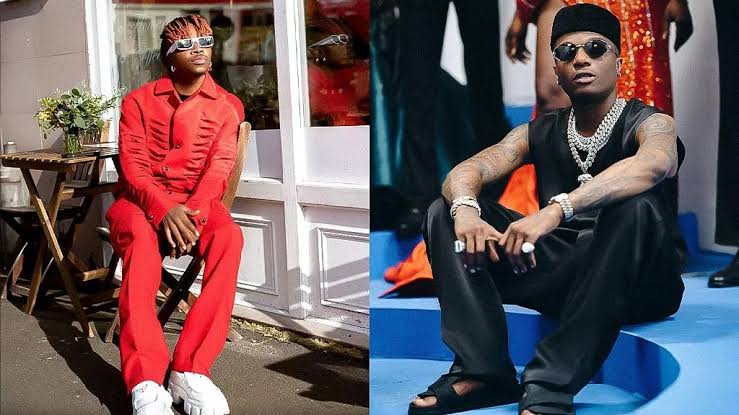 Afrobeats sensation, Oxlade has hailed Grammy award-winning singer, Wizkid and Superstar DJ Tunez for impacting his career, especially in the early days.
Wizkid made history over the weekend and brought out Oxlade to perform with him at the 20,000-capacity sold-out Accor Arena in Paris.
Notable celebrities that graced Wizkid's 'Made In Lagos' Paris Concert were Kylian Mbappe, PSG teammate Achraf Hakimi, Popcaan, Naomi Campbell and a rumoured appearance by Twitter former CEO Jack Dorsey backstage.
He praised DJ Tunez for the great impact he had on his career growth and for making his music appeal to the international world.