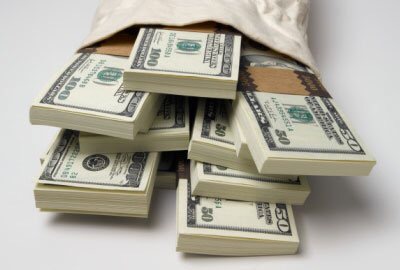 The Central Bank of Nigeria will now "discontinue its sales of foreign exchange to BDCs (bureaux de change)", governor Godwin Emefiele said in a speech in Abuja.
"Operators in this segment of the market would now need to source their foreign exchange from (an) autonomous source." "Commercial banks will now be allowed to accept cash deposits of foreign exchange from their customers."
The CBN has been under pressure to devalue the naira, which is officially pegged at 197 to the dollar, although on the tolerated black market, exchange rates can be as high as 250 naira. Restrictions on the forex market have been introduced to conserve reserves, including reducing the amount the CBN sells to each bureau de change operators each week from $60,000 to $10,000.
But Emefiele said the bank noted with "grave concern" that some operators were flouting limits on them providing $5,000 or less to clients.
Instead, some had become "wholesale dealers" illegally handling millions of dollars per transaction. "Operators in this segment have not reciprocated the Bank's gesture to help maintain stability in the market," he added, accusing them of being "greedy" for selling at higher rates
*From another to another. God help us