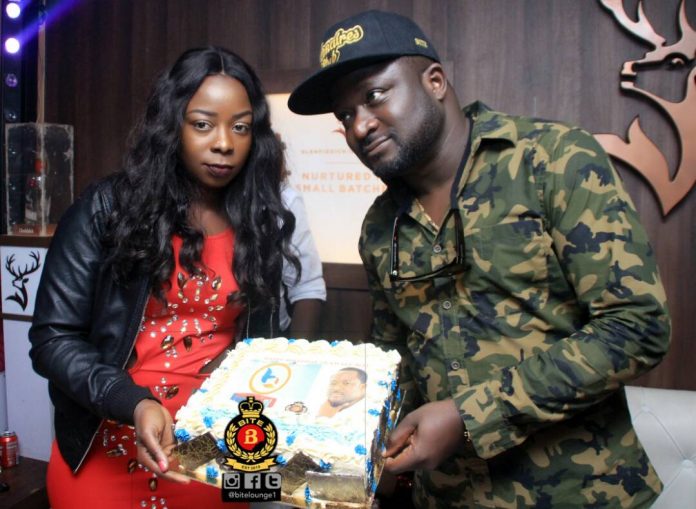 Adeniyi Jones stood still yesterday as the MD/CEO Olawale Bite adds a beautiful year to his stay on earth. Wale Bite is a socilaite who runs a Bite Billionaire lounge located at 21 Adeniyi jones, ikeja
A red carpet was layed where lovely guests in different outfits took pictures and wished the MD happy birthday before proceeding into the lounge. Of course Bodex Media*s MD, Florence Hungbo was on the red carpet too to look for trouble and took pictures. Lol
You can never expext less from such a man with crowd as the turn out was exceptional and massive. The celebration kicked off at about 11pm with almost 30 people in attendance after which the lounge was filled to the entrance
Dignitaries like Politicians, Royal fathers, Entertainers from different field, socialites, club/lounge owners were all present to honor the man of the moment.
We had small chops to hold tummy for the massive and concentrated drinks to come as drinks were declared free for all
After dancing, drinking (not sure about this sha) and meeting people, i presented Bodex Media branded cake with his picture and Bite logo to the man of the day and he was really happy about the concept
The Dj, waiters and other workers were on point and the lightning? Super cossy
Ehen should we talk about his outfits?
You people want to hear another thing that happened…Just look the beautiful pictures below. Lol