I was mocked me when I started but today, Instagram has helped me build a brand known all over the world' – Hushpuppi
IG celebrity, Ray Hushpuppi, took to his IG page this morning to share some motiviational talk while going down memory lane to when he started as an influencer on social media.
According to him, many people mocked him when he started to use Instagram to push his identity but today, he has through the social platform built a brand that is known all over the world and is financially rewarding for him. Read his piece below
I remember back in the days when we all started using Instagram, a lot of people threw shots at you for doing what you like, guess what? Those who were deaf to the negativity are what we call influencers today! SUCCESS , now has the shameless shouting , "I am a huge fan". Today, so many brands cater and care about me, they treat me well and the benefits I get from them are huge! I have built my name into a brand known across the world, which has opened many doors for me in several aspects of life including financially! I am proud that I wasn't discouraged by the nay sayers (mostly the ones from where I'm from who never want to see their own people shine)! I appreciate all those who have never stopped showing me love!

Really the moral of my story is, you have to believe in your dream more than anyone else! People will discourage you and mostly it's not what you're doing that they don't like, what makes them uncomfortable is why YOU! Know your WHY, focus on it! Hear what they say but don't listen! People advise you according to the season in their lives! Don't let a man living in a cold country advise you where to by a coat in a desert! They judge you according to their ability, not yours! Most people these days are hypocrites, if they tell you that you can't do it or u don't do it well, don't listen, they are only trying to break you so u can lose your spot then they later mock you for losing your spot. Stay glued to your dream, Don't let them talk you into losing your spot, their only weapon is talk and their only achievement remains TALK.
JUST IN: Governor Fintiri's convoy involved in accident, four officers confirmed dead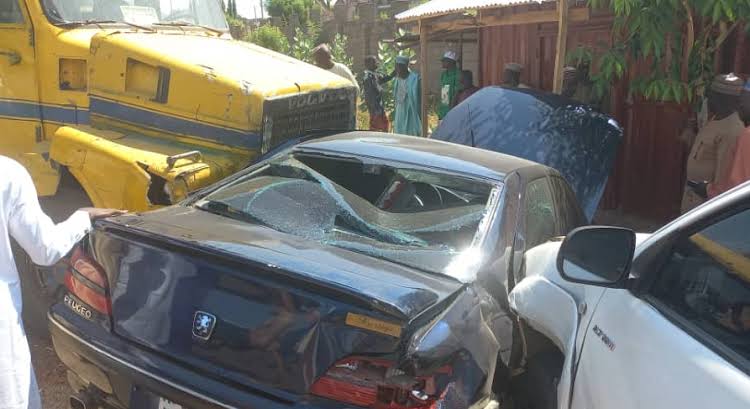 Four persons have reportedly died from a ghastly accident involving a Toyota Hilux conveying a detachment of vigilantes, accompanying Governor of Adamawa State, Ahmadu Fintiri, while enroute Mubi for a campaign engagement.
The accident which occurred around Fadamareke, in Hong Local Government, allegedly linked to overspeeding while negotiating a dangerous bend, involved a RAMP 2 Toyota Hilux van used by Head of Fintiri's vigilante.
Three lifeless bodies of occupants in the van that includes Bako Kaura, head of PDP's informal security arm and another victim identified as Adamu, Kaura's biological son have been deposited at the mortuary of Hong Federal Medical Centre.
Five other occupants in the van who sustained various degree of injuries, were conveyed in the government house ambulance and another unmarked Hilux van, for treatment in a health facility. Governor Fintiri's personal physician and head of the government house clinic, Dr. William Teri, who was among the first responders at the crash also conveyed the victims to a hospital for treatment.
A source at the scene of the accident who helped with the evacuation and rescue effort, however, said "I took out three lifeless bodies, but there's a fourth that I think can hardly make it out of coma because of the injury he sustained. There were about nine occupants in the Ramp 2 Hilux van the head of vigilantes for Fintiri/Farauta campaign involved in the accident was traveling in."
Governor Fintiri, who also helped to coordinate rescue activities was disturbed by tragic death involving his convoy.
Only last week, Governor Fintiri narrowly escaped death by the whispers when a truck which lost control almost rammed into his stationary motorcade. Unfortunately, two vehicles on his convoy, were not so lucky as the truck crushed into them.
JUST IN: Court orders arrest of COAS, Faruk Yahaya — 3rd high-profile contempt ruling in weeks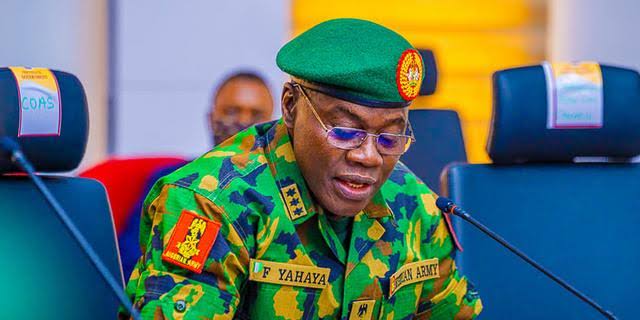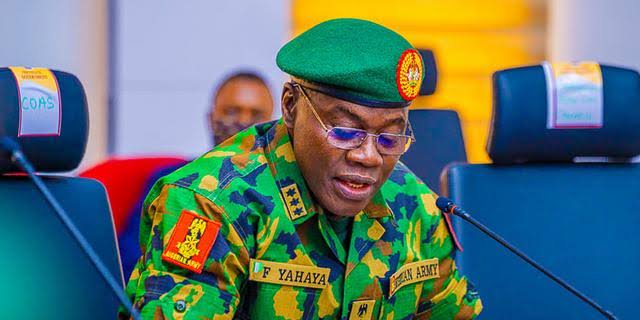 A high court sitting in Minna, Niger state, has issued a warrant of arrest for Faruk Yahaya, chief of army staff (COAS), for contempt.
A warrant of arrest was also issued against Olugbenga Olabanji, commandant of the training and doctrine command, Minna, over the same offence.
The order was issued in respect of a suit marked NSHC/225/2019.
The suit is between Adamu Makama and 42 others versus the executive governor of Niger state and seven others.
The motion for the issuance of the warrants was moved by Mohammed Liman, counsel to the plaintiffs/applicants.
Liman had prayed the court to send the army chief and commandant to the correctional centre for disobeying an order made on October 12, 2022.
Ruling on the application, Halima Abdulmalik, the presiding judge, said: "An order is made committing the Nigerian army chief of staff general Farouk Yahaya and the commander training and doctrine command (TRADOC) Minna i.e 6th &7th respondents into the custody of the correctional centre for contempt of the order of this honourable court made on the 12/10/2022."
The judge added that "they shall remain in the custody of the correctional centre until they purge themselves of the contempt".
The case has been adjourned to December 8 for continuation.
On Tuesday, a federal high court in Abuja sentenced Usman Baba, the inspector-general of police, to three months in prison for disobeying a court order.
Mobolaji Olajuwon, the presiding judge, issued the ruling on Tuesday, following a suit filed by Patrick Okoli, a former police officer who claims he was unlawfully and compulsorily retired from the Nigerian police force.
Similarly, BODEX BLOG had reported how an FCT high court ordered the remand of Abdulrasheed Bawa, chairman of the Economic and Financial Crimes Commission (EFCC), for contempt.
However, the order was later set aside.
JUST IN: Court sentences IGP, Usman Alkali Baba to 3 months in prison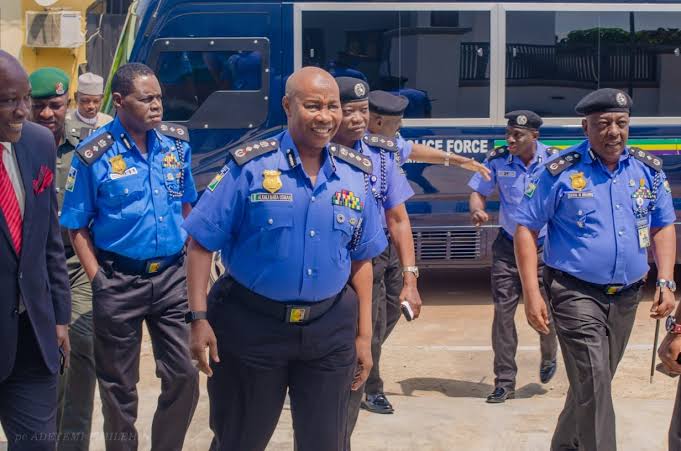 The Federal High Court sitting in Abuja, on Tuesday, sentenced the Inspector-General of Police, Usman Alkali Baba to three months in prison for disobeying a valid court order.
The court, in a ruling that was delivered by Justice M. O. Olajuwon, held that the IGP should be committed to prison and detained in custody for a period of three months, or until he obeys an order it made since October 21, 2011.
"If at the end of the three months, the contemnor remains recalcitrant and still refuses to purge his contempt, he shall be committed for another period and until he purges his contempt", the court held.
The IGP's committal followed a suit that was filed by a police officer, Mr. Patrick Okoli, who was unlawfully and compulsorily retired from the Nigerian Police Force.
Justice Olajuwon noted that though the Police Service Commission, PSC, recommended Okoli's reinstatement into the Police, a decision that was affirmed by the court, the IGP, refused to comply with the order.
The court had also ordered the payment of N10million to the Applicant, being special and general damages for the unlawful, illegal and unconstitutional denial of his rights and privileges as a Senior Officer of the Nigeria Police Force from 1993 till date.