Privacy Policy for BodexNG
At BodexNG, accessible from https://bodexng.com/, one of our main priorities is the privacy of our visitors. This Privacy Policy document contains the types of information that is collected and recorded by BodexNG and how we use it.
If you have additional questions or require more information about our Privacy Policy, do not hesitate to contact us.
This Privacy Policy applies only to our online activities and is valid for visitors to our website with regard to the information that they shared and/or collect in BodexNG. This policy is not applicable to any information collected offline or via channels other than this website. Our Privacy Policy was created with the help of the i800services Privacy Policy Generator.
Consent
By using our website, you hereby consent to our Privacy Policy and agree to its terms.
Information we collect
The personal information that you are asked to provide, and the reasons why you are asked to provide it, will be made clear to you at the point we ask you to provide your personal information.
If you contact us directly, we may receive additional information about you such as your name, email address, phone number, the contents of the message and/or attachments you may send us, and any other information you may choose to provide.
When you register for an Account, we may ask for your contact information, including items such as name, company name, address, email address, and telephone number.
How we use your information
We use the information we collect in various ways, including:
Provide, operate, and maintain our website
Improve, personalize, and expand our website
Understand and analyze how you use our website
Develop new products, services, features, and functionality
Communicate with you, either directly or through one of our partners, including for customer service, to provide you with updates and other information relating to the website, and for marketing and promotional purposes
Send you emails
Find and prevent fraud
Log Files
BodexNG follows a standard procedure of using log files. These files log visitors when they visit websites. All hosting companies do this and are a part of hosting services' analytics. The information collected by log files includes internet protocol (IP) addresses, browser type, Internet Service Provider (ISP), date and time stamp, referring/exit pages, and possibly the number of clicks. These are not linked to any information that is personally identifiable. The purpose of the information is for analyzing trends, administering the site, tracking users' movement on the website, and gathering demographic information.
Cookies and Web Beacons
Like any other website, BodexNG uses 'cookies'. These cookies are used to store information including visitors' preferences, and the pages on the website that the visitor accessed or visited. The information is used to optimize the users' experience by customizing our web page content based on visitors browser type and/or other information.
Google DoubleClick DART Cookie
Google is one of the third-party vendors on our site. It also uses cookies, known as DART cookies, to serve ads to our site visitors based upon their visit to www.website.com and other sites on the internet. However, visitors may choose to decline the use of DART cookies by visiting the Google ad and content network Privacy Policy at the following URL – https://policies.google.com/technologies/ads
Our Advertising Partners
Some of the advertisers on our site may use cookies and web beacons. Our advertising partners are listed below. Each of our advertising partners has its own Privacy Policy for their policies on user data. For easier access, we hyperlinked to their Privacy Policies below.
Advertising Partners Privacy Policies
You may consult this list to find the Privacy Policy for each of the advertising partners of BodexNG.
Third-party ad servers or ad networks uses technologies like cookies, JavaScript, or Web Beacons that are used in their respective advertisements and links that appear on BodexNG, which are sent directly to users' browser. They automatically receive your IP address when this occurs. These technologies are used to measure the effectiveness of their advertising campaigns and/or to personalize the advertising content that you see on websites that you visit.
Note that BodexNG has no access to or control over these cookies that are used by third-party advertisers.
Third-Party Privacy Policies
BodexNG's Privacy Policy does not apply to other advertisers or websites. Thus, we are advising you to consult the respective Privacy Policies of these third-party ad servers for more detailed information. It may include their practices and instructions about how to opt out of certain options.
You can choose to disable cookies through your individual browser options. To know more detailed information about cookie management with specific web browsers, it can be found on the browsers' respective websites.
CCPA Privacy Rights (Do Not Sell My Personal Information)
Under the CCPA, among other rights, California consumers have the right to:
Request that a business that collects a consumer's personal data disclose the categories and specific pieces of personal data that a business has collected about consumers.
Request that a business deletes any personal data about the consumer that a business has collected.
Request that a business that sells a consumer's personal data, not sell the consumer's personal data.
If you make a request, we have one month to respond to you. If you would like to exercise any of these rights, please contact us.
GDPR Data Protection Rights
We would like to make sure you are fully aware of all of your data protection rights. Every user is entitled to the following:
The right to access – You have the right to request copies of your personal data. We may charge you a small fee for this service.
The right to rectification – You have the right to request that we correct any information you believe is inaccurate. You also have the right to request that we complete the information you believe is incomplete.
The right to erasure – You have the right to request that we erase your personal data, under certain conditions.
The right to restrict processing – You have the right to request that we restrict the processing of your personal data, under certain conditions.
The right to object to processing – You have the right to object to our processing of your personal data, under certain conditions.
The right to data portability – You have the right to request that we transfer the data that we have collected to another organization, or directly to you, under certain conditions.
If you make a request, we have one month to respond to you. If you would like to exercise any of these rights, please contact us.
Children's Information
Another part of our priority is adding protection for children while using the internet. We encourage parents and guardians to observe, participate in, and/or monitor and guide their online activity.
BodexNG does not knowingly collect any Personal Identifiable Information from children under the age of 13. If you think that your child provided this kind of information on our website, we strongly encourage you to contact us immediately and we will do our best efforts to promptly remove such information from our records.
AFRIMA mourns Mohbad, call for institutions in African music industries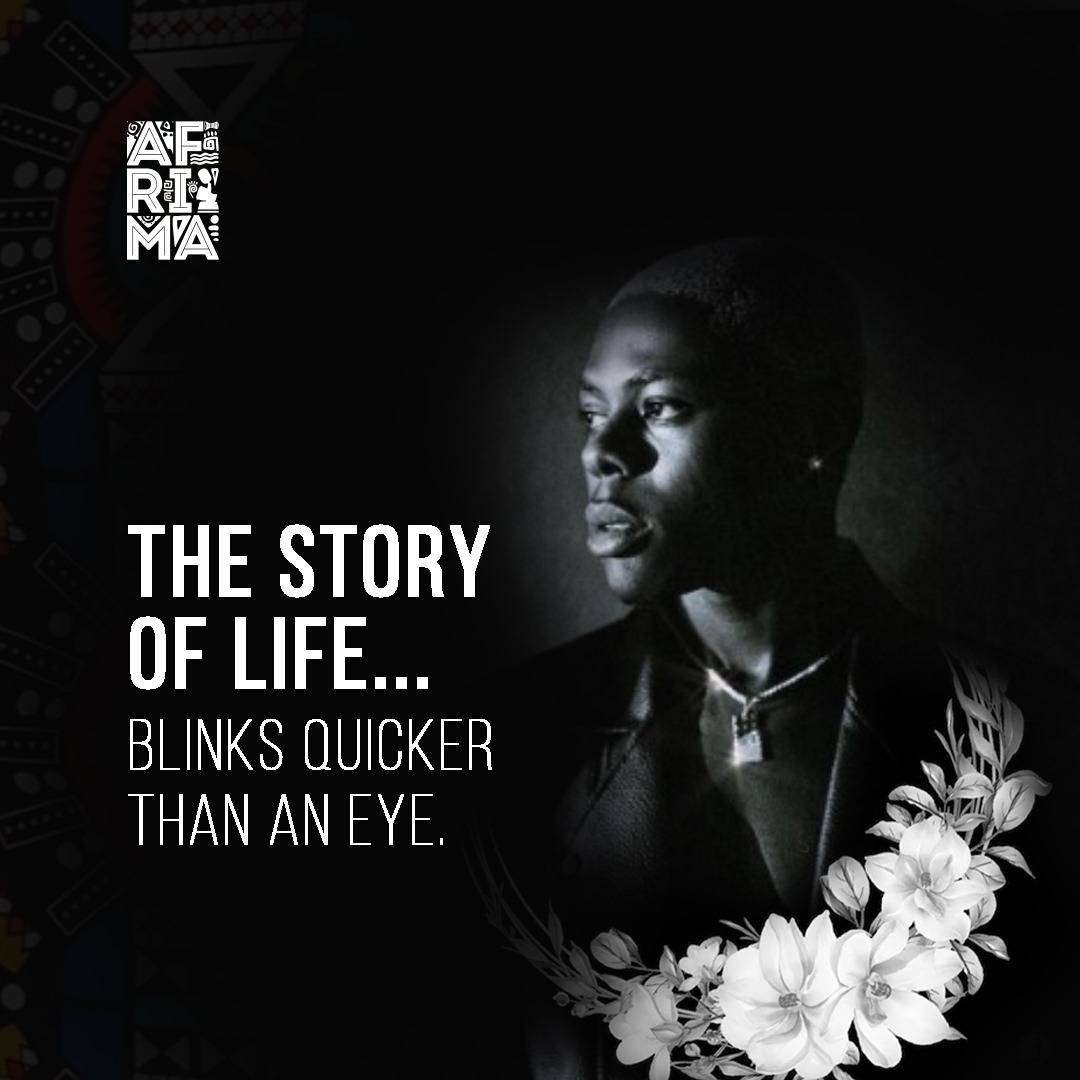 All Africa Music Awards, AFRIMA, has emphasized the importance of regulating and institutionalizing the music entertainment industry as it joins millions of African youths and music fans to express grief over the demise of Nigeria's singer, Mohbad, (real name Ilerioluwa Oladimeji Aloba).
Mohbad died on Tuesday, September 12, 2023, in an event that has generated massive public reaction.
The 27-year-old budding music star also known as Imole (Light) was a young and very promising artist whose creativity and amazing gift have made him produce highly thrilling lyrics that have warmed the hearts of millions of fans across the world.
The President and Executive Producer, AFRIMA, Mike Dada, in a statement, while lamenting that Africa has lost a promising talent in its growing music industry in a shocking manner, noted that institutionalization of the music/entertainment industry remains a top priority in curbing the unprofessional practices that have been existing within the industry in Africa.
He said; "On behalf of the International Committee of AFRIMA, we condole with Nigeria's music industry, parents and fans of Mohbad, over his painful demise. The death of Mohbad is a tragic event that has left us all deeply saddened. Our thoughts and prayers are with the family and loved ones of the deceased during this difficult time.
With his demise, Africa has lost a promising talent in our growing music and entertainment industry. We pray God to grant him eternal rest and grant his parents, family, and teeming fans the fortitude to bear his irreplaceable loss.
AFRIMA is spearheading efforts to mobilize stakeholders in the creative industry in Africa, with a focus on Nigeria, to establish institutionalized operations and regulate the music entertainment industry.
It is necessary to have a law that regulates the music industry to prevent it from becoming an unregulated free-for-all, as currently, the entry requirements are low such that anyone can just wake up and establish a music record label.
To address this issue, African countries must establish a Music Institute to certify practitioners regularly.
AFRIMA urges stakeholders, including relevant government officials and agencies, artists, record labels, A&R, producers, promoters, artiste's managers, brands, songwriters, DJs & video vixens, video directors, equipment production and rental companies, publishing companies, streaming service companies, entertainment lawyers, royalty companies, choreographers/dancers, entertainment/music journalists and media, culture and music enthusiast, other supporting professionals: cameramen, editors, make-up, hairstylist, costumiers, among others, to participate in this crucial process. We urge stakeholders to submit their proposed legislation for review and consideration."
AFRIMA's concerns echo the call for justice for the late musician whose passing has created suspicion of foul play. The Nigerian Police are currently investigating the circumstances surrounding Mohbad's death as the public keenly awaits the outcome.
Musicians and celebrities from Nigeria and internationally including Kodak Black, Lil Durk, and Meek Mill have all paid tributes to the late Street Hop sensation whose music has enjoyed a resurgence in the streaming platforms in Nigeria.
'I regret tattooing your face on my lap,' Mandy Kiss berates Naira Marley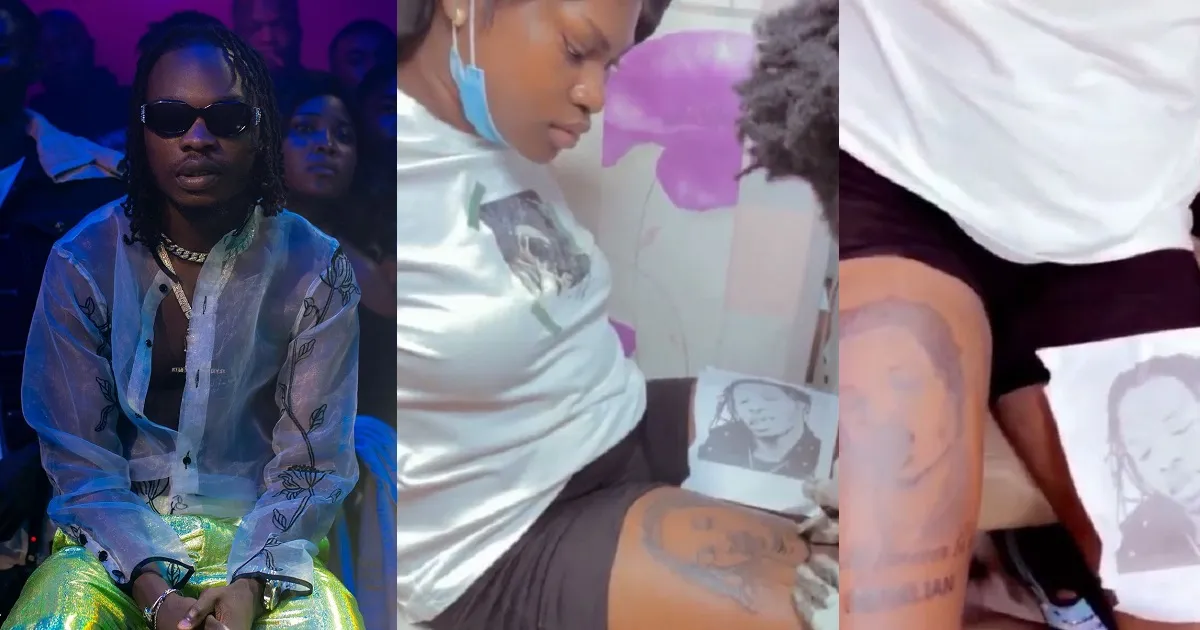 Nigerian skit maker and brand influencer, Mandy Ayomiposi Oluwada, popularly known as Mandy Kiss, has said she regrets tattooing the face of rapper Naira Marley on her thighs.
This comes following the death of Mohbad, a former signee of Naira Marley with allegations linking the Marlian boss to the sudden death of the singer.
Reacting via her Instagram story, Mandy expressed regrets for idolising the Marlian Music boss.
She wrote, "I regretted the day I tattooed ur face on my laps, Naira Marley.
"You're a big m*ss.
"Best day of my life is June 30 d day I erased ur face."
Burna Boy postpones South Africa show, says production team are yet to be paid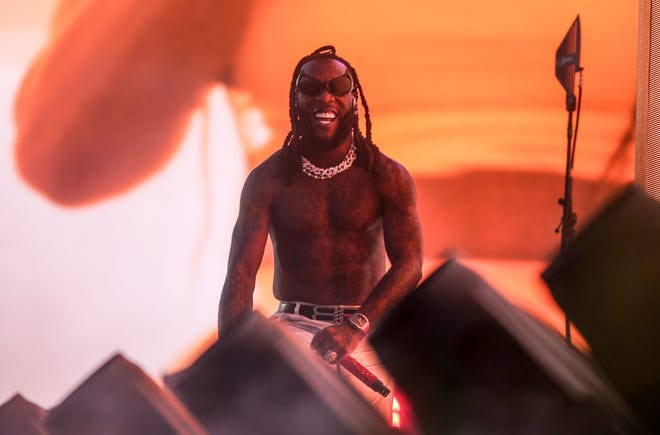 Grammy-award-winning Nigerian artiste Damini Ogulu, aka Burna Boy, has canceled his highly anticipated live concert due to the promoters' inability to fulfill their contractual obligations.
Burna's live concert was scheduled for September 23, at the FNB Stadium in Johannesburg, South Africa.
Buran's statement is coming after Ticketing company, Ticket Pro, announced Wednesday that the highly anticipated show, is being postponed due to a 'lack of ticket' sales, among other reasons.
"We regret to announce the postponement of the highly anticipated Burna Boy concert scheduled to take place at FNB Stadium, Johannesburg on 23 September 2023.
"The concert will now take place on the 16th of December 2023.
"This decision was not made lightly by the promoter and comes as a result of careful consideration and assessment of various factors, including the lack of ticket sales," read the statement by Ticket Pro.
Spaceship Management, Burna's management company, has since reacted to this claim by Ticket Pro, stating the concert promoters' Ternary Media Group's failure to fulfill their financial, production, and technical obligations to the team.
"Sadly, it is with great regret that we must inform you that despite my team's effort, the show in Johannesburg on September 23rd, will be canceled due to the inability of the promoters to fulfill their contractual, financial, production, and technical obligations.
"Production vendors have still not been paid and as such, it is evident at this point that the agreed production standard needed for this venue size can not be achieved.
"We hereby state that all ticketing companies must ensure that is refunded in full.
"Deepest apologies to all fans, looking forward to seeing you all soon," their statement read.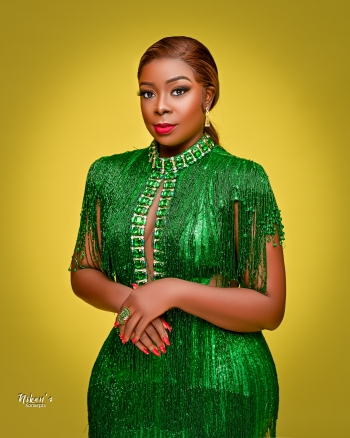 Bodex F. Hungbo, SPMIIM is a multiple award-winning Nigerian Digital Media Practitioner, Digital Strategist, PR consultant, Brand and Event Expert, Tv Presenter, Tier-A Blogger/Influencer, and a top cobbler in Nigeria.
She has widespread experiences across different professions and skills, which includes experiences in; Marketing, Media, Broadcasting, Brand and Event Management, Administration and Management with prior stints at MTN, NAPIMS-NNPC, GLOBAL FLEET OIL AND GAS, LTV, Silverbird and a host of others