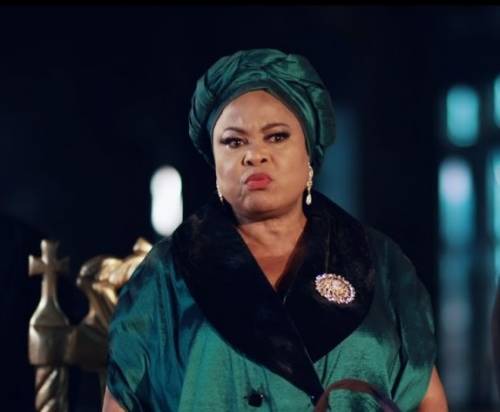 "The king of Boys lead actor" Sola Sobowale who celebrated 20 years of being a thespian couple of days ago, and in a recent interview with a media houses, she shared a bit of her history, revealing her parents who are Educators wanted her to be a teacher.
The actor said her father later became proud of her as an actor when she began bagging awards, and he even received a few on her behalf.
She wrapped up the interview, saying, if reincarnation exists, she will come back as an actor.
Congratulations to her on her 20th year in the industry.
Sola Sobowale is a Nigerian film actress, screenwriter, director and producer
She joined acting through numerous roles in movies produced by Awada Kerikeri Group under the leadership of Adebayo Salami. Over the years, she had scripted, co-scripted, directed and produced several Nigerian films. She scripted, produced and directed, Ohun Oko Somida, a 2010 Nigerian film that stars Adebayo Salami.
She featured in Dangerous Twins, a 2004 Nigerian drama film produced by Tade Ogidan, written and directed by Niji Akanni. She also featured in Family on Fire produced and directed by Tade Ogidan.