Two of the abducted students of Bethel Baptist Secondary school in Chikun LGA of Kaduna State have been released.
They were rescued yesterday evening around Rijanna area along the Kaduna-Abuja highway.
Confirming their release to the Press, Mohammed Jalige, spokesperson of Kaduna state police command, said that the two abducted students have been taken to a police medical facility where they are currently undergoing medical examination.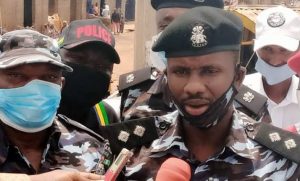 "Yes, two of the students were rescued this evening along Kaduna-Abuja highway and they are undergoing medical examination," he told newsmen in a phone call.
A total of 121 students of Bethel Baptist secondary school in Chikun LGA of Kaduna state were abducted from their hotels by bandits on July 5.
Last week, the police rescued one of the students inside a forest, while two were rescued today, thereby bringing the number of those rescued to three.