Six medical tests you should do before marriage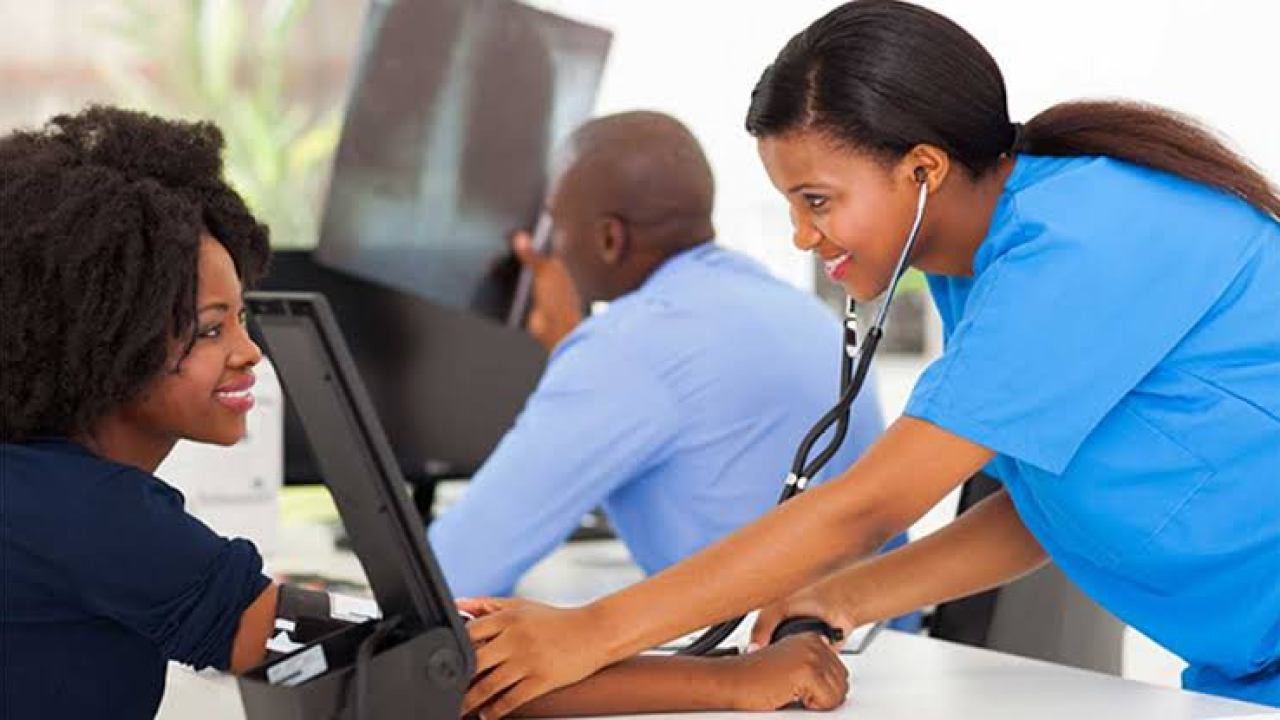 Marriage is a commitment for life that should be taken very seriously. When couples get married without knowing the state of their health, it may cause problems later on. It is therefore imperative to find out your medical history and that of your partner before you both tie the knot.
Here are a few tests that you should consider doing before getting married.
HIV AND SEXUALLY TRANSMITTED DISEASES
Before you get married, it's important that you and your partner to know your HIV status. Because the virus can be transmitted sexually, it is very important that both parties make sure they are free from the virus. It is also important to check for the possibility of other lifelong infections such as Hepatitis B and C and Herpes, as well as curable ones like gonorrhoea, syphilis, bacterial vaginosis, yeast infections, Chlamydia.
FERTILITY TEST
Many people get married with hopes to one day become parents. Those hopes may, however, be shattered if any of the pair is infertile. It is therefore important for intending couples to consider doing fertility tests to avoid a sorry situation and the emotional roller coaster associated with it.
Fertility tests include seminal analysis, hormonal assay; pelvic ultrasound scans to ascertain the state of the internal reproductive organs and so on.
GENOTYPE
This is one important test that needs to be carried out especially by people of African descent to avoid giving birth to children with the sickle cell disease.
The disease occurs when both parents carry the sickle cell trait. The disease is lifelong and results in serious illness. If you get tested and happen to carry the sickle cell trait, you must avoid marrying a partner who also carries the sickle cell trait. If you do, there is a chance of having a child that is of the SS genotype.
BLOOD GROUP
Many people usually consider the importance of genotype tests but fail to realize how important blood group tests can be. Blood group is not only important for when you may need a blood transfusion, it's also important in avoiding issues relating to the Rhesus factor.
Your blood group can either be A, B, O or AB but there's another component referred to as the Rhesus factor which is represented by the sign above your blood group. It can be either a positive (+) or negative (-) sign. If a Rhesus negative woman marries a Rhesus Positive husband, there is a 50% chance the baby will be rhesus positive.
Rh incompatibility usually isn't a problem if it's the mother's first pregnancy.
But antibody formation can happen after fetal blood enters the mother's circulation during birth, miscarriage or abortion.
In this case, the woman's immune system reacts and creates Rh antibodies. These antibodies help drive an immune system attack against the baby, which the mother's body views as a foreign object.
If precautions are not taken during pregnancy, this could lead to haemolytic anaemia of the newborn which can result in jaundice, liver failure and heart failure. It can however be prevented when a woman receives the Rhogam injection at various points during the pregnancy.
Although, Rhesus incompatibility is not necessarily a reason not to get married to your partner, it is great to be informed so precaution can be made available when necessary.
CHRONIC DISEASES
Before getting married, it is important to know if you have any chronic disease. This will help you and your partner better prepare to look out for each other, should there be something wrong.
Early testing for conditions like diabetes, high blood pressure, kidney disease, will enable couples to seek medical assistance early enough and also make the necessary lifestyle changes.
Carrying out these tests is also important because existing chronic disease can affect the outcome of pregnancy.
These tests usually take longer than the normal blood test. So invest in a thorough check up.
MENTAL HEALTH EXAMINATION
A sound mental health of both partners is important for a happy marriage. Some mental health conditions can be passed on to offsprings, so it's important for you to know about them beforehand.
Conditions like schizophrenia, depression, mood disorders, mania are among tests for mental examinations. The tests should also include behavioural and personality disorders.
Five unusual skin benefits of the pawpaw fruit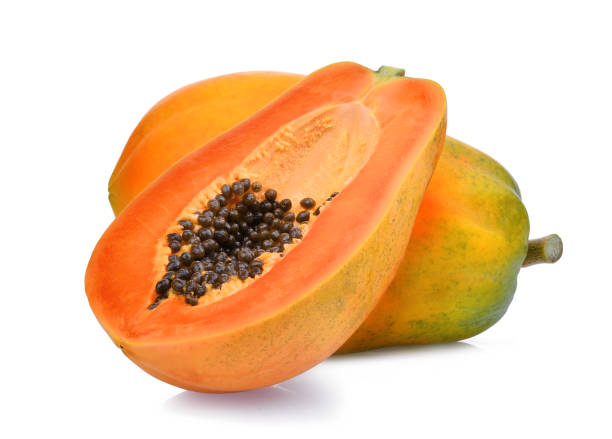 The pawpaw is one of the most popular fruits in the modern world. Native to central America and southern Mexico, pawpaws are consumed in its dried, ripe and unripe forms.
While the 'fruit of angels' dubbed fruit rich in dietary fibre is great for health, pawpaw is also an excellent agent for skin health. Its abundant content of vitamin C make the pawpaw fruit a great source of healing wounds while protecting cells from cancer.
Great moisturizer
If you struggle with dry skin, then pawpaw is the remedy that could help out. Papaya contains enzymes which aid in dry, flaky skin by hydrating it.
By incorporating a papaya-honey face mask regularly, you can achieve a better moisturized skin in as short as a month.
You can make this papaya face mask by mixing some squashed papaya and honey, applying the paste on your face leaving out the eye area and leaving it on between half an hour or an hour before rinsing the paste off with warm water.
Acts as anti-ageing agent
Pawpaw peel has been proven to reduce wrinkles on the human skin. Thanks to its skin repairing, exfoliating and hydrating properties, pawpaw peel reverses the activities of ageing properties in the skin.
The peels of pawpaw helps erase dead skin cells from the skin's surface.
To achieve this, get fresh pawpaw peel and rub them all over your face and neck. Allow the juice sit on your face for about twenty to thirty minutes then rinse off with cold water.
Whitens the skin
Notice how pawpaw makes up an active ingredient in popular skin-whitening products? Pawpaw owes its whitening effects to an active Papain enzyme active in the pawpaw fruit.
Great exfoliating agent
To exfoliate means to shed from the surface of something. In skin care, exfoliation simply put, means the removal of dead skin cells to reveal a newer skin.
Again, the Papain enzyme plays an active role in restoring the even tone of the skin.
Helps in acne treatment
Acne can be as annoying as they are embarrassing. With the ever active Papain, pawpaw serves as a good agent for treating acne and at the same time, preventing future breakouts.
Pawpaw leaves, seeds, and skin, also contain anti-acne properties and abilities.
Apply pulped pawpaw on the affected area and leave on for twenty minutes. Regular application of this paste will present visible results in no time.
Why women should not wear underwear for more than 24 hours — Expert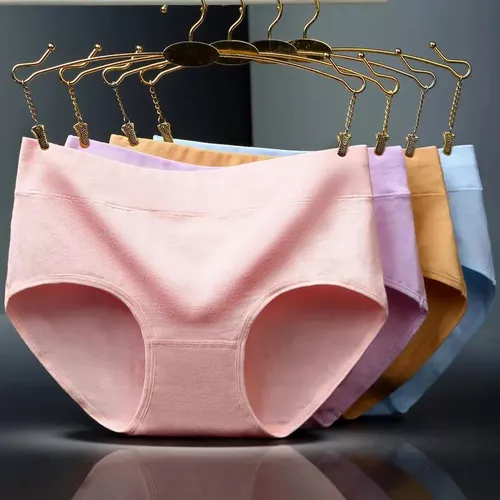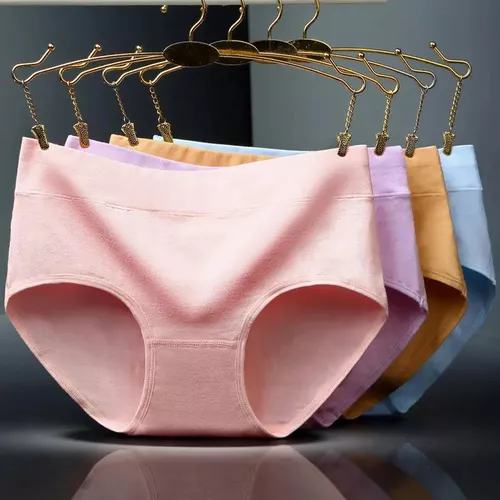 A Medical Laboratory Scientist, Obinna Chukwudi, has cautioned women against wearing underwear for more than 24 hours.
According to the microbiologist, wearing underwear for more than 24 hours is not good for feminine hygiene.
The microbiologist who works at the Department of Microbiology, Nnamdi Azikiwe University Teaching Hospital, Nnewi, Anambra State, said the discharge and moisture buildup from the underwear provides a breeding ground for bacteria, and yeast infections contaminated with faecal and urine matter.
Speaking in an interview with PUNCH HealthWise, Chukwudi said the accumulated discharge and moisture can lead to a lingering foul odour and a change in vagina pH level.
According to him, "underwear should not be worn for more than 24 hours. If a woman wears a pant for more than 24 hours, what happens is that the bacteria must have accumulated over time because of the sweat and other secretions coming out, which you don't usually see, and that is why over time you begin to see underwear changing colour – sometimes white and sometimes grey.
"The secretions stay there over time and if you do not wash it off after the 24 hours, the woman could develop infections. Again, there could be a change in vaginal pH, because of the secretions being produced which could lead to vaginosis."
Experts say a normal vaginal pH level is between 3.8 and 4.5, which is moderately acidic.
According to them, an acidic vaginal environment creates a barrier that prevents unhealthy bacteria and yeast from multiplying and causing infection; but a high vaginal pH level — above 4.5 — provides an environment for unhealthy bacteria to grow.
Bacterial vaginosis is a type of vaginal inflammation caused by the overgrowth of bacteria naturally found in the vagina, which upsets the natural balance. Though many women with this condition have no signs and symptoms, experts say some signs and symptoms include thin, gray, white, or green vaginal discharge, foul-smelling 'fishy' vaginal odour, vaginal itching, and burning during urination. Many women with bacterial vaginosis, however, have no signs or symptoms.
According to an online health portal, Mayo Clinic – a medical center focused on integrated health care, education, and research – bacterial vaginosis results from an overgrowth of one of several bacteria naturally found in the vaginal.
"Usually, 'good' bacteria (lactobacilli) outnumber 'bad' bacteria (anaerobes). But, if there are too many anaerobic bacteria, they upset the natural balance of microorganisms in the vagina and cause bacterial vaginosis," Mayo Clinic noted.
Continuing, Chukwudi said "vaginosis can cause discomfort and they can experience odour coming from the private part.
"For the men, you could pardon them because the penis is not in direct contact most of the time and the opening is not wide enough to have enough loads of bacteria. But ideally, underwear should not be worn for more than 24 hours.
"A man can wear boxers for at least two days but then for a clean person, underwear shouldn't be worn more than 24 hours. But for the woman, it is dangerous for her.
"When you wear your panties, you are supposed to wash them and maintain cleanliness in the vagina environment, if not, the situation with vaginosis can arise."
The laboratory scientist added that maintaining underwear hygiene is important to prevent any bacteria from accumulating and festering in and around the vagina.
"I feel bad for people who wear pants for more than a day. I feel it's because of poverty, an individual should have at least 10 pants and cleanliness should be a habit.
"The reason we wear pants is to absorb the secretion coming from that place; wearing pants is good but the thing is that even if you wear pants, don't wear what will be tight so that it can allow the skin to breathe.
"As much as you wear your pants, you must also take care of them. Wash your underwear, and hang them outside. Once the undies are dry, you also iron them, the ironing will kill the bacteria that the sun cannot kill," he said.
Daily exercise among teens linked to longer and efficient sleep, study says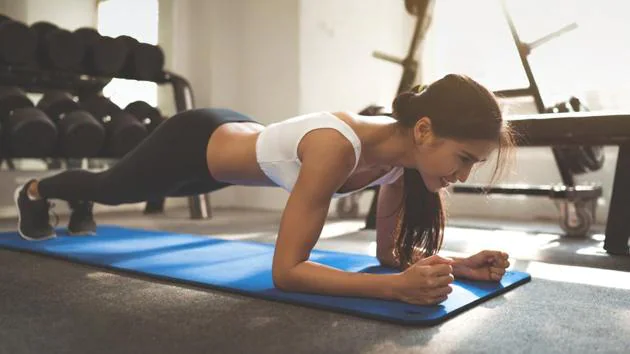 A new study, conducted at Penn State University, has found that increased daily physical activity among teenagers and adolescents is linked to longer and more efficient night sleep, a necessity for healthy cognition.
The study, which had set out to examine the relationship between physical activity and sleep health, found that teenagers and adolescents who get more physical activities than they usually did got to sleep earlier and slept longer and better that night.
For every extra hour of moderate-to-vigorous physical activity, the teens were found to have fallen asleep 18 minutes earlier, slept 10 minutes longer and had about one percent greater sleep maintenance efficiency.
Previous research had shown more active people to have reported longer sleep and better sleep quality but without explaining whether daily changes in these physical activities and sedentary behavior affected sleep length and quality.
Using data from 417 participants in the 'fragile families and 'child wellbeing' study, the researchers measured the participants' sleep and physical activity for one week with the aid of waist and hip accelerometers and made interesting discoveries.
"Adolescence is a critical period to obtain adequate sleep, as sleep can affect cognitive and classroom performance, stress, and eating behaviors," said Lindsay Master, data scientist at Penn State University.
Being sedentary more during the day, the researchers revealed, was associated with worsening sleep health, as more sedentary participants fell asleep and woke up later but slept for a shorter amount of time overall.
"Our research suggests that encouraging adolescents to spend more time exercising during the day may help their sleep health later that night. You can think of these relationships between physical activity and sleep almost like a teeter-totter," Orfeu Buxton, bio-behavioral health professor, said.
"When you're getting more steps, essentially, your sleep begins earlier, expands in duration, and is more efficient. Whereas if you're spending more time sedentary, it's like sitting on your sleep health: sleep length and quality goes down."
Experts have severally suggested that adolescents need eight to ten hours of sleep a night but recent estimates say 73 percent of adolescents are getting less than eight.
Asides the obvious dangers associated with sleep deprivation, several studies have linked insufficient sleep to differing health hazards like heart diseases and brain disorders.
This study is published in the journal Scientific Reports.