British lawmaker suspended for 'watching porn' in parliament
Britain's ruling Conservative party on Friday suspended one of its MPs pending an investigation into claims he watched pornography on his mobile phone in the House of Commons chamber.
The identification of MP Neil Parish, 65, ends days of speculation since the allegation emerged on Tuesday, amid accusations of a misogynistic environment in parliament.
"Having spoken to the Chief Whip this afternoon, Neil Parish MP is reporting himself to the Standards Committee of the House of Commons," said a spokeswoman for Chief Whip Chris Heaton-Harris, who is in charge of party discipline.
"Mr Parish has been suspended from the Conservative whip pending the outcome of that investigation," she said, meaning he has been temporarily suspended from the party.
Parish, a farmer who chairs the Commons Environment, Food and Rural Affairs Committee, was questioned about the porn allegation on Wednesday before he had been publicly identified.
"I think the whips office will do a thorough investigation and we will wait and see that result and I think from that then the decision will have to be made what action will be taken," Parish told GB News.
He then denied there was a large cultural problem in parliament.
"We've got some 650 members of parliament in what is a very intense area," Parish said.
"We are going to get people that step over the line. I don't think there's necessarily a huge culture here but I think it does have to be dealt with and dealt with seriously and that's what the whips will do."
Court sentences Danish Peter Nielsen to death by hanging over wife and daughter's death
A Lagos High Court sitting at Tafawa Balewa Square, (TBS), Friday, sentenced a Danish man, Peter Nielsen, to death by hanging for killing his Nigerian wife Zainab and three-and-a-half-year-old daughter Petra, exactly four years after the murder.
Justice Bolanle Okikiolu-Ighile found him guilty on counts one and two of murder preferred against him by Lagos state.
The judge said "I hereby pronounce that you Peter Nielsen shall be hanged by the neck until death. May God have mercy on you."
Justice Bolanle Okikiolu-Ighile began reading the judgement at 11:10am, after taking appearances of the prosecution counsel Adebayo Haroun and the defence counsel Uyi Giwa-Osaigie.
The judge had fixed Friday, May 6, to deliver the judgment. But court officials told journalist that the judgment was not ready, and adjourned till today, May 20.
Justice Okikiolu-Ighile had reserved May 6, for the judgment after proceedings on March 1, 2022, when the court listened to submissions and adopted the final written addresses of the prosecution and the defence.
The Judge held that the prosecution was able to prove it's case beyond reasonable doubt.
Nielsen, 53, was arraigned on June 13, 2018 on a two-count charge of murder contrary to Section 223 of the Criminal Law of Lagos State, 2015.
Lagos Attorney-General and Commissioner for Justice, Kazeem Adeniji, had told the court that Nielsen murdered both Zainab, his wife, and Petra, their daughter at about 3:45am at 4, Flat 17, Bella Vista Tower, Banana Island Ikoyi.
Police arrests Redeemers school teachers and pool staff over death of 5-year-old pupil
Some staff of the Redeemers Nursery and Primary School in Ogba, Lagos have been arrested by the state police over the death of Chidera Eze, one of the school's pupils.
The five-year-old pupil was said to have drowned during a swimming lesson organised by the school at the Ivory Health Club in the Ikeja axis of the state.
The deceased and his colleagues were said to have been playing close to the pool during the training when he suddenly slipped into it.
Benjamin Hundeyin, Lagos police PRO, while speaking on the case on Friday, told TheCable Lifestyle that some staff of the school have been detained alongside workers at the wellness centre where the drowning happened.
"Some teachers were arrested. Some staff of the wellness centre was arrested. For now, I can't say much until I have updates," the police spokesperson said.
Stephen Walter, the man who supplied Mac Miller with deadly drugs, jailed for 17 years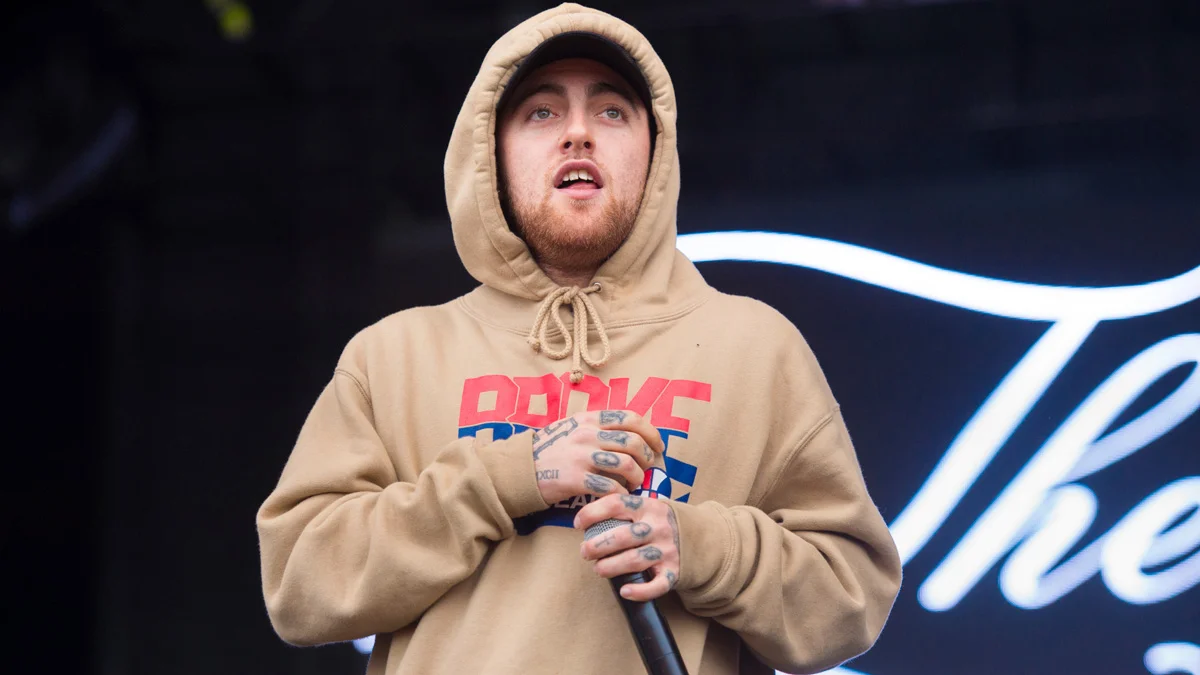 Stephen Walter, the California man, who was charged with supplying fentanyl-laced pills that led to Mac Miller's fatal overdose in 2018 has been sentenced to more than 17 years in prison.
Miller was found dead at his San Fernando Valley home in California on September 7, 2018.
He had passed on due to an accidental overdose of fentanyl, cocaine, and alcohol, according to the toxicology report released by the Los Angeles county coroner's office.
Walter is one of the three drug dealers charged with the deadly fentanyl overdose that claimed the life of the rising rapper.
According to ABC7 and CBS Los Angeles. the 49-year-old was sentenced on Monday after pleading guilty last year to a federal count of distribution of fentanyl. Speaking in court, Walter apologised to Miller's family, adding that his "actions caused a lot of pain."
"For that I'm truly remorseful," he said, according to ABC7. "I'm not the type of person that wants to hurt anyone."
Walter was charged in October 2019, alongside Cameron James Pettit and Ryan Michael Reavis.
According to prosecutors, Miller negotiated to buy oxycodone from Pettit, but the dealer sold him fake pills laced with deadly fentanyl.
Walter was said to have supplied the pills while Reavis allegedly delivered them to Pettit.