Soludo asks Bayern Munich to set up academy in Anambra
Chukwuma Soludo, governor of Anambra, has urged Bayern Munich FC of Germany to consider establishing a football academy in the state.
According to NAN, Soludo made the request on Saturday while welcoming the club's contingent into the state for the Bayern Munich National Youth Cup Nigeria.
The governor, who was represented by Tony Oli, chairman of the Anambra Sports Development Commission, urged the club to state the requirements for bringing the idea to fruition.
"Anambra has a rich history in football, we have the talent and we have the facility, so we are calling on Bayern Munich to consider establishing an academy here in Anambra, because we will like to continue to have you," he said.
"Just tell us what will be required and we will put them on ground."
On his part, Obinna Edeh, proprietor of VOE Foundation and representative partner of Bayern Munich in Nigeria, said no fewer than 100 budding talents in the age range of 15 to 16 across the country were selected for the tourney.
He said 10 players from the event would be sent abroad in October later this year, and would be nurtured by the Bundesliga side and mentored to stardom.
D'Tigress call on FG to reverse basketball ban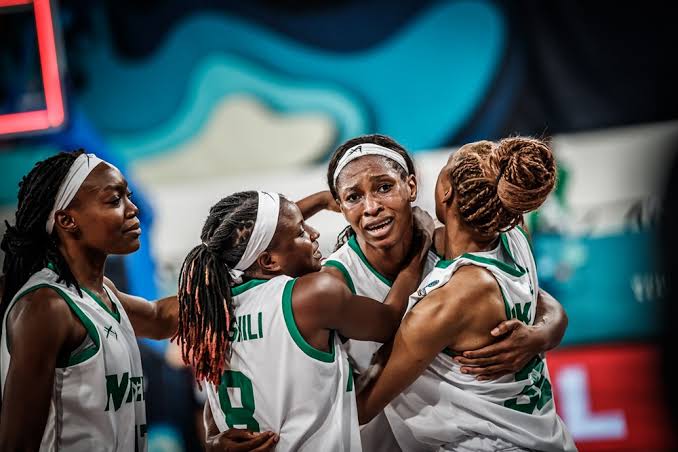 D'Tigress have called on the federal government to reverse its decision to withdraw Nigeria from international basketball competitions for two years.
Last week, Sunday Dare, minister of sports and youth development, announced the ban, adding that it was part of efforts by the government to revamp the sport from the grassroots.
The development came amid the ongoing power tussle within the Nigeria Basketball Federation (NBBF).
Reacting to the FG's resolution on basketball via a Twitter thread on Friday, D'Tigress said they "do not agree with this ban."
The team also said it would take "away all our future competitions, accomplishments and goals to elevate, inspire, and make Nigeria proud!"
The African champions added that they have worked hard to be "Afrobasket Champions" and will "passionately love to represent in this upcoming FIBA Women's World Cup competition."
"We, as the Women's national team of Nigeria, would like to speak on the government's recently placed two-year ban on all Nigerian Basketball International competitions," D'Tigress wrote.
"The D'Tigress team would like to state that we do not agree with this ban. This ban is taking away all our future competitions, accomplishments and goals to elevate, inspire, and make Nigeria proud!
"We would like to be given the opportunity to play for our country that we passionately love to represent in this upcoming FIBA Women's World Cup competition.
"We have worked very hard to be 3x Afrobasket Champions, Olympians, and now we are blessed with another opportunity to continue that representation for Nigeria.
"We want Nigerian basketball to continue to grow and succeed on every level, from the local leagues, grassroots and even on the international stage!
"We believe that all levels of Nigerian basketball can excel with the proper attention, togetherness, and organization. Our team is a testament to how successful Nigerian basketball can be and how we have been an inspiration to all Nigerian athletes across the globe.
"We wish to express our gratitude to all the coaches, medical staff, organizers, and fans. This ban not only penalizes us but you all as well. Your commitment and loyalty to our team will never go unnoticed.
"Our goal is to play and represent Nigeria proudly! We, as the Nigerian Women's National team, plea for the reversal of the International Basketball ban for Nigeria. We hope to be heard! Thank you."
US Soccer announces equal pay for men and women teams
The US men's and women's national soccer teams will receive equal pay under a landmark collective bargaining agreement announced by the US Soccer Federation on Wednesday.
"This is a truly historic moment. These agreements have changed the game forever here in the United States and have the potential to change the game around the world," said US Soccer president Cindy Parlow Cone.
Oshoala becomes first African woman to win golden boot in Spanish Primera Division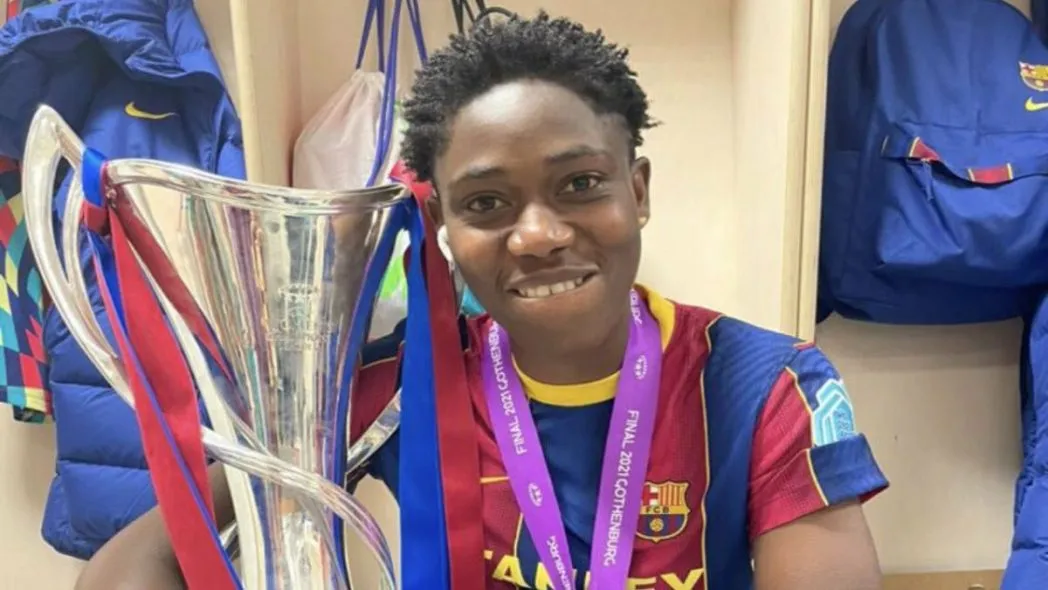 Asisat Oshoala, Super Falcons striker, is the joint top scorer in the women's Spanish Primera Division.
The 27-year-old Nigerian achieved the feat despite missing three months of the season due to recurring injuries.
She scored 20 goals in 19 league appearances for Barcelona Femeni and will share the award with Geyse Ferreira of Madrid CFF, who netted 20 goals in 27 appearances.
Oshoala is now the first African woman to win the highest goalscorer gong in the Spanish Primera Division since it began in 2011.
ᴘɪᴄʜɪᴄʜɪ
⚽⚽⚽⚽⚽⚽⚽⚽⚽⚽
⚽⚽⚽⚽⚽⚽⚽⚽⚽⚽
⚡ @AsisatOshoala pic.twitter.com/kPiEekKy6j

— FC Barcelona Femení (@FCBfemeni) May 15, 2022