BREAKING: FIFA sanctions Nigeria over Abuja stadium invasion by fans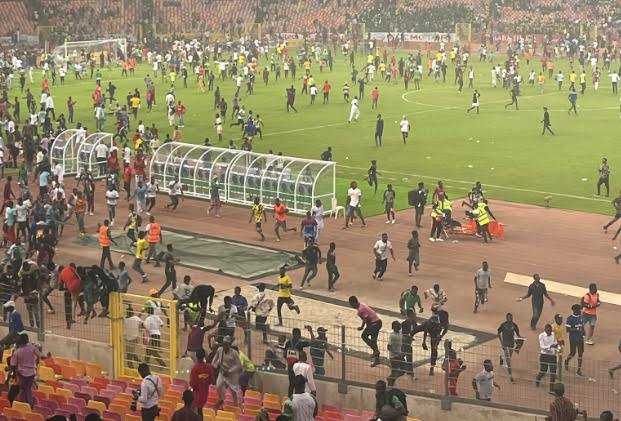 Nigeria Football Federation (NFF) has been sanctioned by FIFA over the stampede that occurred at the Moshood Abiola Stadium in Abuja after the country failed to qualify for the Qatar 2022 World Cup.
According to the latest FIFA Disciplinary Report published on its website on Monday morning, Nigeria was found guilty of not "implementing existing safety rules and failure to ensure that law and order are maintained in the stadium, invasion of the field of play and throwing of objects."
The world football governing body also handed Nigeria a fine of CHF 150,000 and a one-match behind closed doors.
JUST IN: Two-storey building collapses in Lagos Island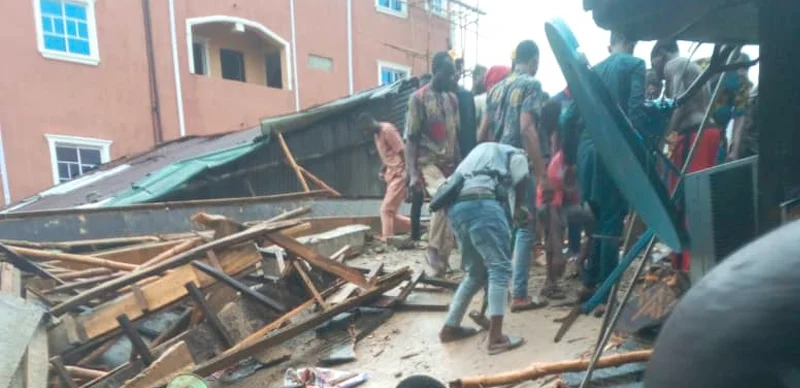 One person has been confirmed dead after a two-storey building collapsed on the Lagos Island area of Lagos State.
The incident occurred Saturday afternoon.
It was learnt that the building was under construction before its collapse.
According to an eyewitness, the building collapsed after heavy rainfall at Freeman Road, Lagos Island.
It was gathered that one person was rescued alive.
Court sentences Danish Peter Nielsen to death by hanging over wife and daughter's death
A Lagos High Court sitting at Tafawa Balewa Square, (TBS), Friday, sentenced a Danish man, Peter Nielsen, to death by hanging for killing his Nigerian wife Zainab and three-and-a-half-year-old daughter Petra, exactly four years after the murder.
Justice Bolanle Okikiolu-Ighile found him guilty on counts one and two of murder preferred against him by Lagos state.
The judge said "I hereby pronounce that you Peter Nielsen shall be hanged by the neck until death. May God have mercy on you."
Justice Bolanle Okikiolu-Ighile began reading the judgement at 11:10am, after taking appearances of the prosecution counsel Adebayo Haroun and the defence counsel Uyi Giwa-Osaigie.
The judge had fixed Friday, May 6, to deliver the judgment. But court officials told journalist that the judgment was not ready, and adjourned till today, May 20.
Justice Okikiolu-Ighile had reserved May 6, for the judgment after proceedings on March 1, 2022, when the court listened to submissions and adopted the final written addresses of the prosecution and the defence.
The Judge held that the prosecution was able to prove it's case beyond reasonable doubt.
Nielsen, 53, was arraigned on June 13, 2018 on a two-count charge of murder contrary to Section 223 of the Criminal Law of Lagos State, 2015.
Lagos Attorney-General and Commissioner for Justice, Kazeem Adeniji, had told the court that Nielsen murdered both Zainab, his wife, and Petra, their daughter at about 3:45am at 4, Flat 17, Bella Vista Tower, Banana Island Ikoyi.
JUST IN: Court refuses Nnamdi Kanu bail, asks him to explain why he fled Nigeria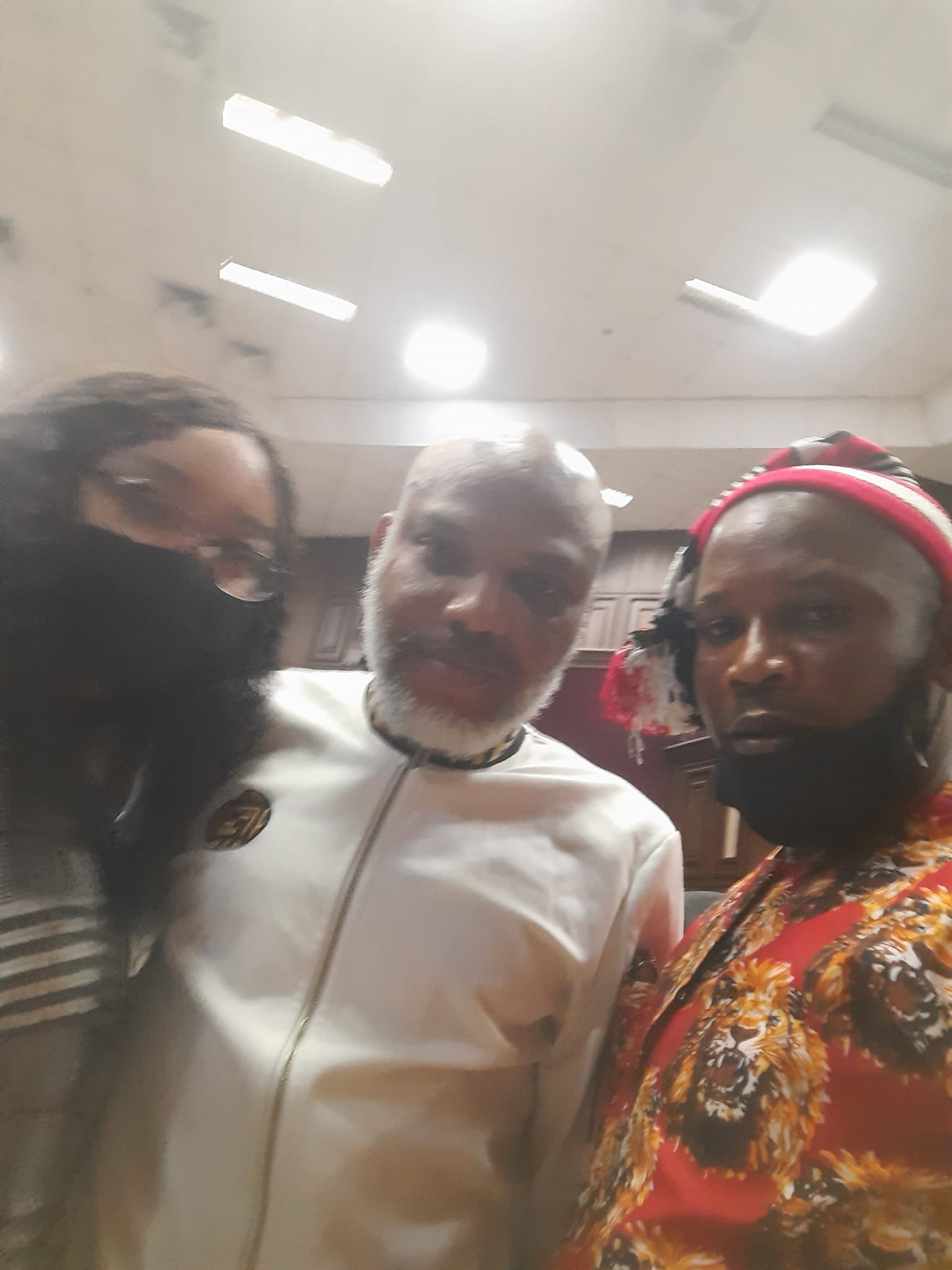 A federal high in Abuja has refused to grant bail to Nnamdi Kanu, leader of the Indigenous People of Biafra (IPOB).
Kanu was re-arraigned on an amended 15-count charge bordering on treasonable felony.
However, on April 8, Binta Nyako, the judge, struck out eight out of the 15-count charge.
While counts 6,7,9,10,11,12,13 and 14 were struck out, the defendant is to stand trial on counts 1,2,3,4,5,8 and 15.
Mike Ozekhome, Kanu's lead counsel, moved an application for bail.
Ozekhome said: "Until a person is tried and convicted, he should be allowed to walk free."
He reminded the court that a defendant ought to enjoy the presumption of innocence until proven guilty.
He begged the court to consider the deteriorating health condition of the defendant.
Ruling on the bail application on Wednesday, the judge held that "the application is premature and refused with liberty to refile and reapply".
Nyako recalled that she granted the defendant bail in April 2017 after which he jumped bail.
She said until the defendant addresses the court on why he jumped bail for over four years, she will not grant any bail application.
She advised parties to allow the trial go on.