South-east Muslim group to launch Quran translated into Igbo
The south-east Igbo Muslims da'wah group says it will launch the Holy Quran translated into Igbo language.
Representatives of the group led by Muhammed Muritala Chukwuemeka disclosed this on Tuesday during a courtesy call to Daily Trust head office in Abuja.
Speaking during the visit, Chukwuemeka, a native of Orlu LGA of Imo state, said it took him five years to complete the translation.
While describing Islam as a religion of peace that forbids killing of fellow humans, Chukwuemeka said he and his team have decided to spread Allah's message to the Igbo through the translated Quran.
He called on Nigerians to attend the launch which will take place immediately after Juma'at prayer at Ansar-ud-deen mosque located in Maitama, Abuja.
He also called on Nigerians to support mass production of the holy book in order to spread Allah's peaceful message to the Igbo in the south-east and other parts of Nigeria.
"It took me not less than five years before completing the translation. We are calling on well-to-do Nigerians to assist in mass production of the holy book. Presently, we have printed 500 copies and 100 copies have already been sent to the south-east," he said.
It's a waste of time to pray while you listen to Wizkid's song, says Mummy G.O (Video)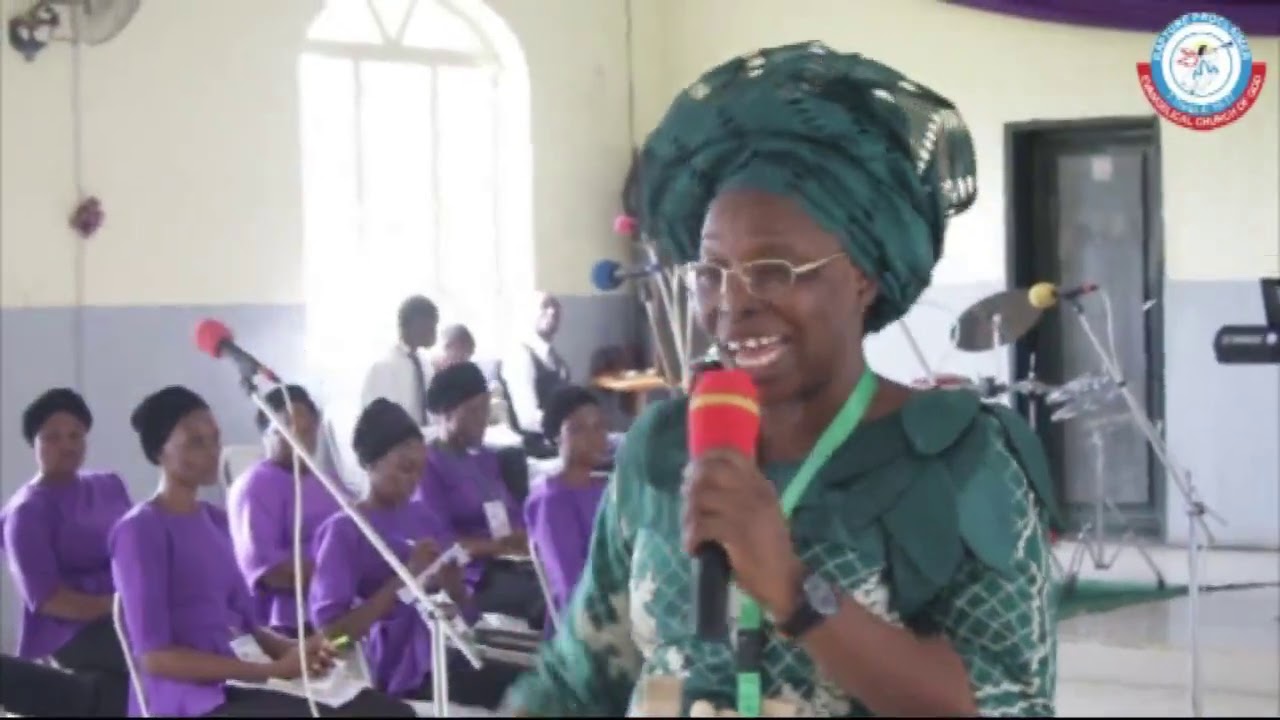 Popular Nigerian evangelist, Funmilayo Adebayo popularly known as Mummy G.O, has berated fans of ace Afrobeats singer, Wizkid.
Controversial preacher said that there is no point for his fans to be living a prayerful life if they will continue loving Machala's songs and his lifestyle.
The Founder of Rapture Proclaimer Evangelical Church of God noted how some people cannot sleep at night if they do not listen to Wizkid.
Mummy GO said it makes no sense for someone's mother to be praying for her child to be filled with the Holy Spirit only for the person to be an ardent Wizzy fan.
She spoke during a sermon in church while displaying images of the Starboy smoking and keeping dreadlocks.
The clergywoman also condemned Hip Hop songs.
Apostle Suleman's son reveals secrets about his father, says he slept with church choristers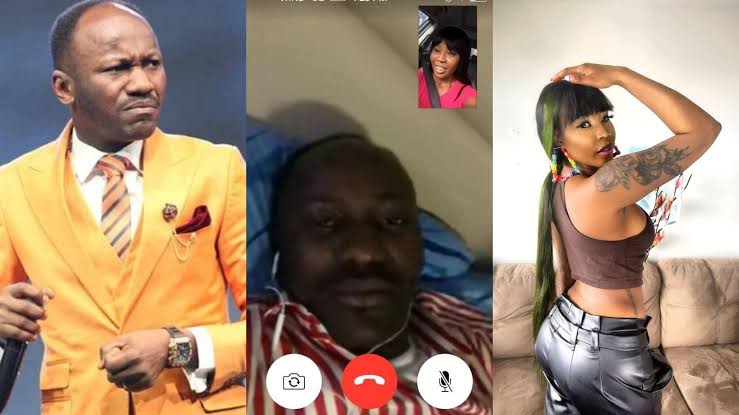 In recent reports, several accusations have been levelled against the general overseer of Omega Fire Ministry, Apostle Johnson Suleman.
He was earlier lambasted over allegedly sleeping with countless women including Nollywood actresses.
Although the apostle has debunked the rumours countless times, a recent video posted by popular Facebook journalist shows the apostle's church son identified as Joseph, openly giving more details about the allegations.
In the video, he revealed how he was cursed by Apostle Suleman during an attempt to help him clear his name when he first heard about the apostle's s*xual affairs.
He further disclosed that after he had introduced his fiancee to the Apostle, the apostle Suleman attempted to lure his fiancee into having s€xual affairs with him and he also gave her N100k cash.
Okowa, Peter Obi, Ortom present as CAN inaugurates Daniel Okoh as president (Photos)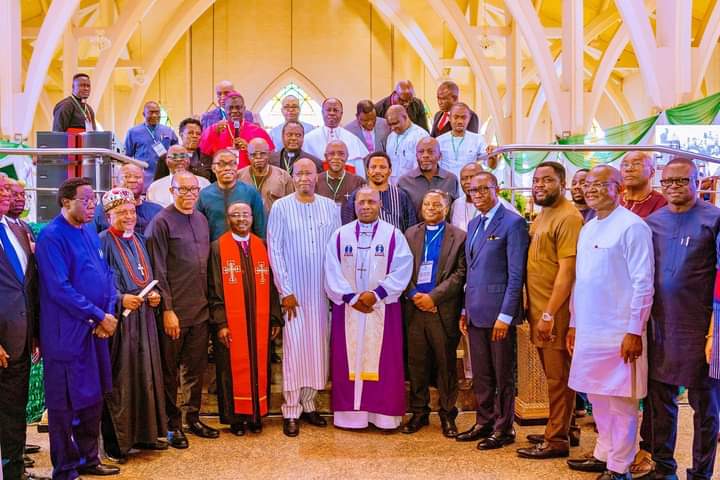 Daniel Okoh has been inaugurated as the president of the Christian Association of Nigeria (CAN) — taking over from Samson Ayokunle.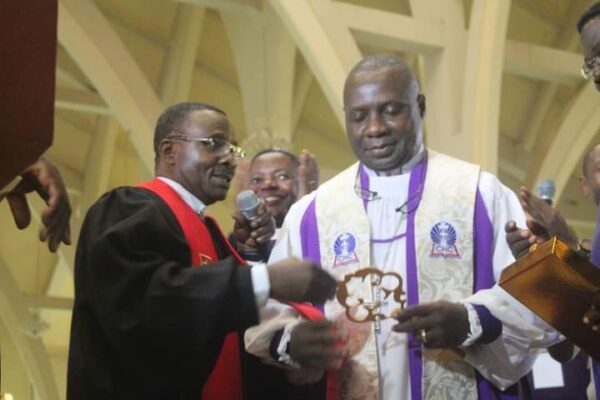 Okoh, who is the general superintendent of Christ Holy Church International in Onitsha, was elected after getting the votes of the 259 delegates.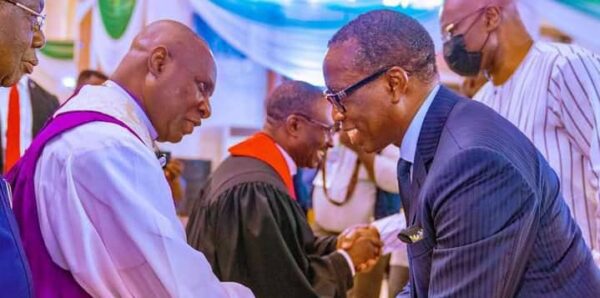 He was confirmed as the new president on Thursday at CAN's 12th general assembly.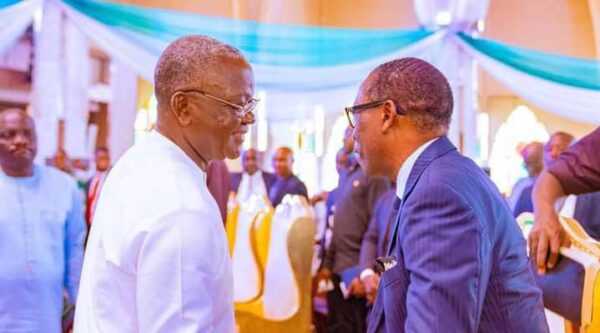 In his acceptance speech, Okoh said CAN would continue to participate in nation building.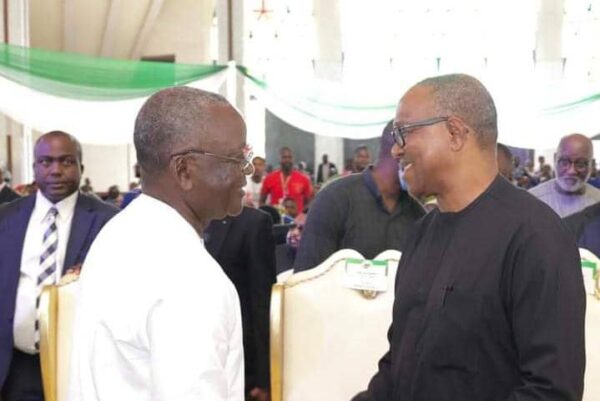 "We are coming in at the time that all of us in the Christian faith believe that some section of political leaders are not sensitive to the diverse nature of our population when certain decisions are being made," he said.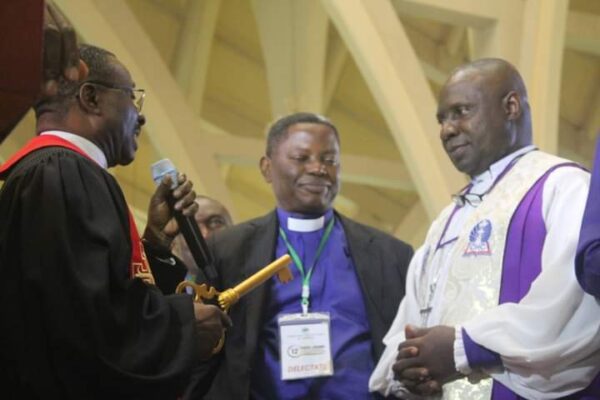 "Many Christians feel and have the genuine fear that there is a deliberate plan to remove the Christian faith from the scheme of things and make us second-class citizens in our own country.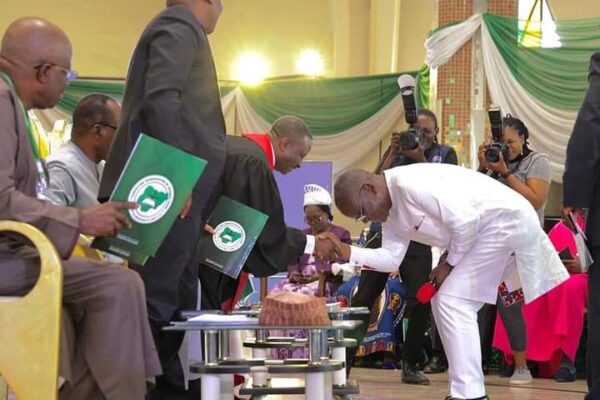 There is genuine fear borne out of the recent happenings in our polity, that is, the same-faith ticket in one of the major political parties in Nigeria despite the caution raised by CAN since two years ago.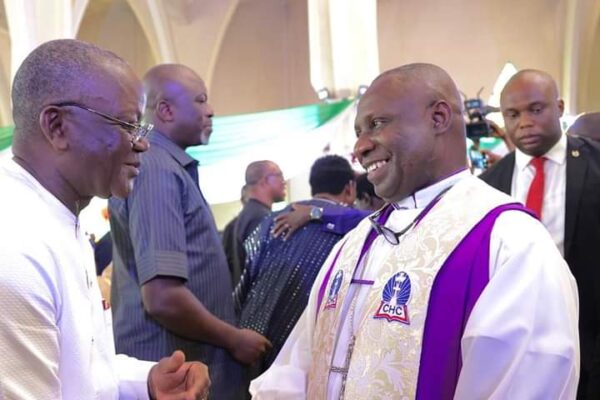 "Whatever happens, no matter how many times our sensibilities are insulted, we must resolve to make a positive impact on the political, economic and social systems of our dear nation."