Nollywood actress, Halima Abubakar, speaks on affair with Apostle Suleman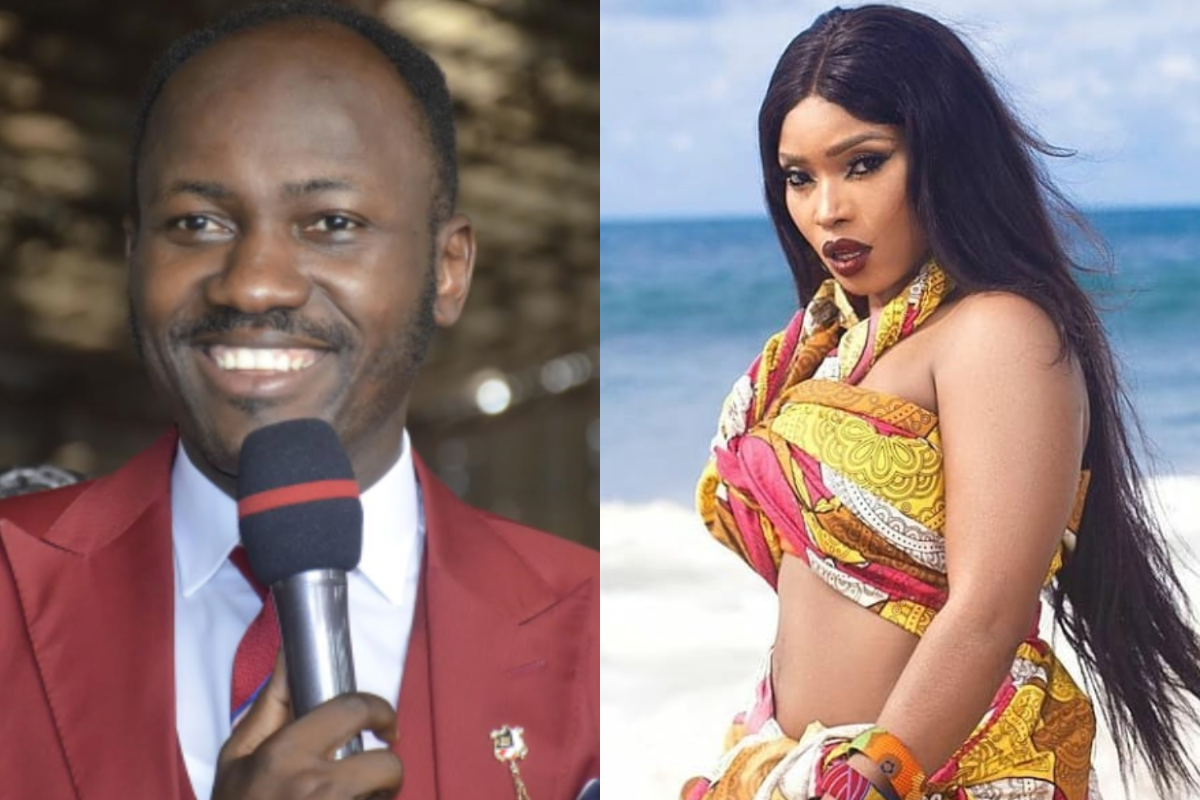 Halima Abubakar, popular Nollywood actress, has opened up on her alleged affair with Apostle Johnson Suleman, and a disease she has been battling ever since.
A faceless blog page, Gistlover, had leaked information about Apostle Suleman's affair with the actress, and how she lied about being pregnant when she was actually battling a stomach-swelling disease.
In a lengthy post, the page affirmed that Halima Abubakar's claim of once having a child was a coverup for the health condition.
"Okay, sometimes last year we woke up one beautiful morning and Halima posted that she just gave birth , I came after her so bad that she should stop lying and she debunked immediately with videos and pictures of pregnancy and even babies, a lot of people tagged me a liar, said I am e.vil, I don't like good things , yen yen yen.
Fast forward to some years after the truth is here, why is it that people wait for me to bring up gist before they speak up , so Halima has been bottling this Suleman pain for years until I made my findings and posted the gist before she could speak up.
According to her , after knacking Suleman for close to two years and he was sponsoring her big time, bought house for her and all, she woke up one morning and she started having that pain , that was where her woes began , she was carried everywhere and they all pointed at just one powerful person , according to them , even since the sickness started Apostle suleman stopped giving her money completely, before we know what's going on , she started having protruding belle, the belle grew so big that it looked so much like a pregnant woman.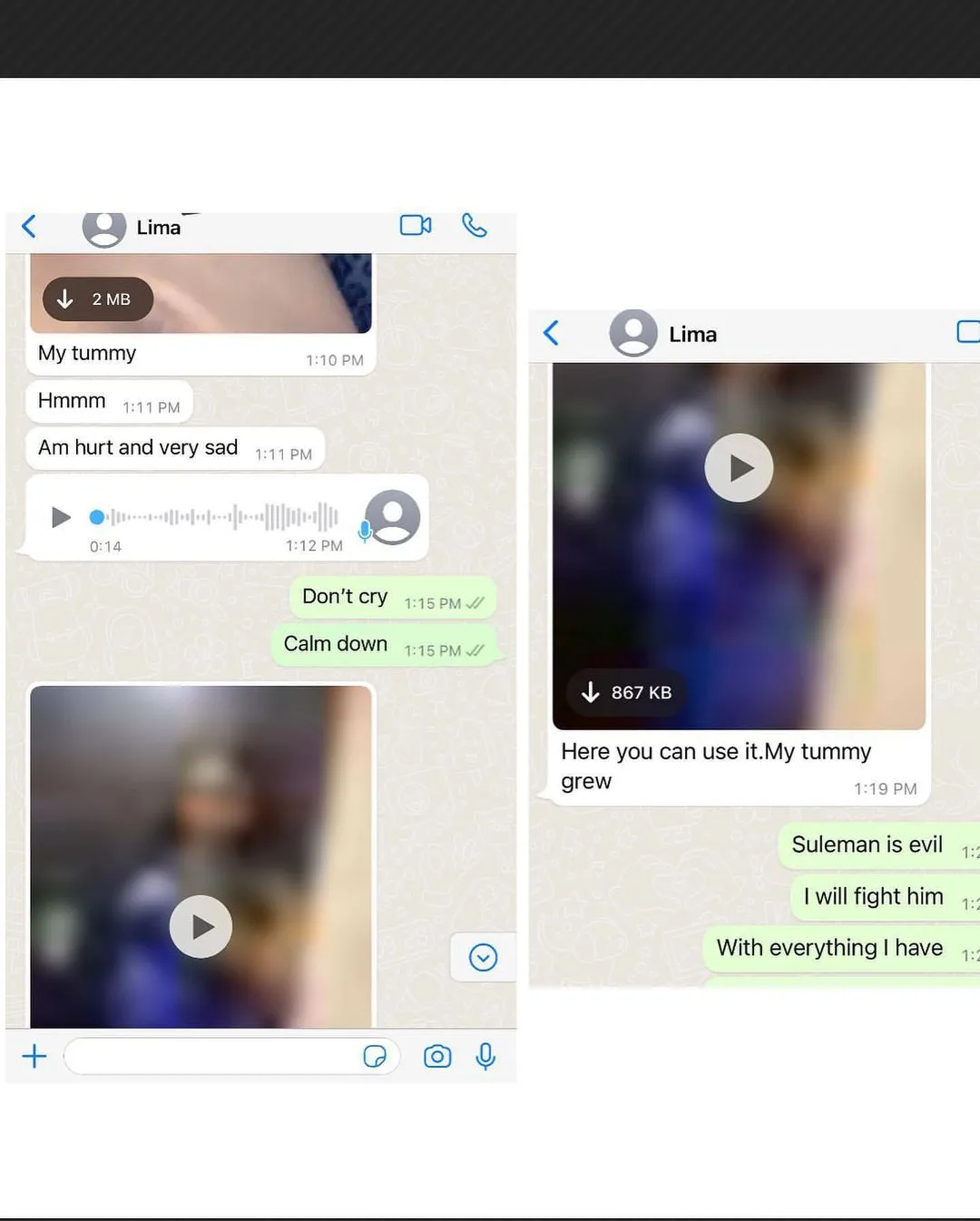 You know in my story yesterday I told y'all how she was told that her womb got Damaged in the process of her 6months bleeding non stop, so she just thought of what to do with the belle just to cover her shame because people were beginning to ask her if she was pregnant.
She was taken to different hospitals and did test for fibroid but nothing was seen , after a while the tummy opened and a lot of things started coming out of the tummy, then the tummy started reducing , it was in that process she announced to the world that she gave birth and had to pay for a baby just so people won't question her,few months after the baby saga the stomach started growing again , it goes on and off now , this is a man of God," the page stated.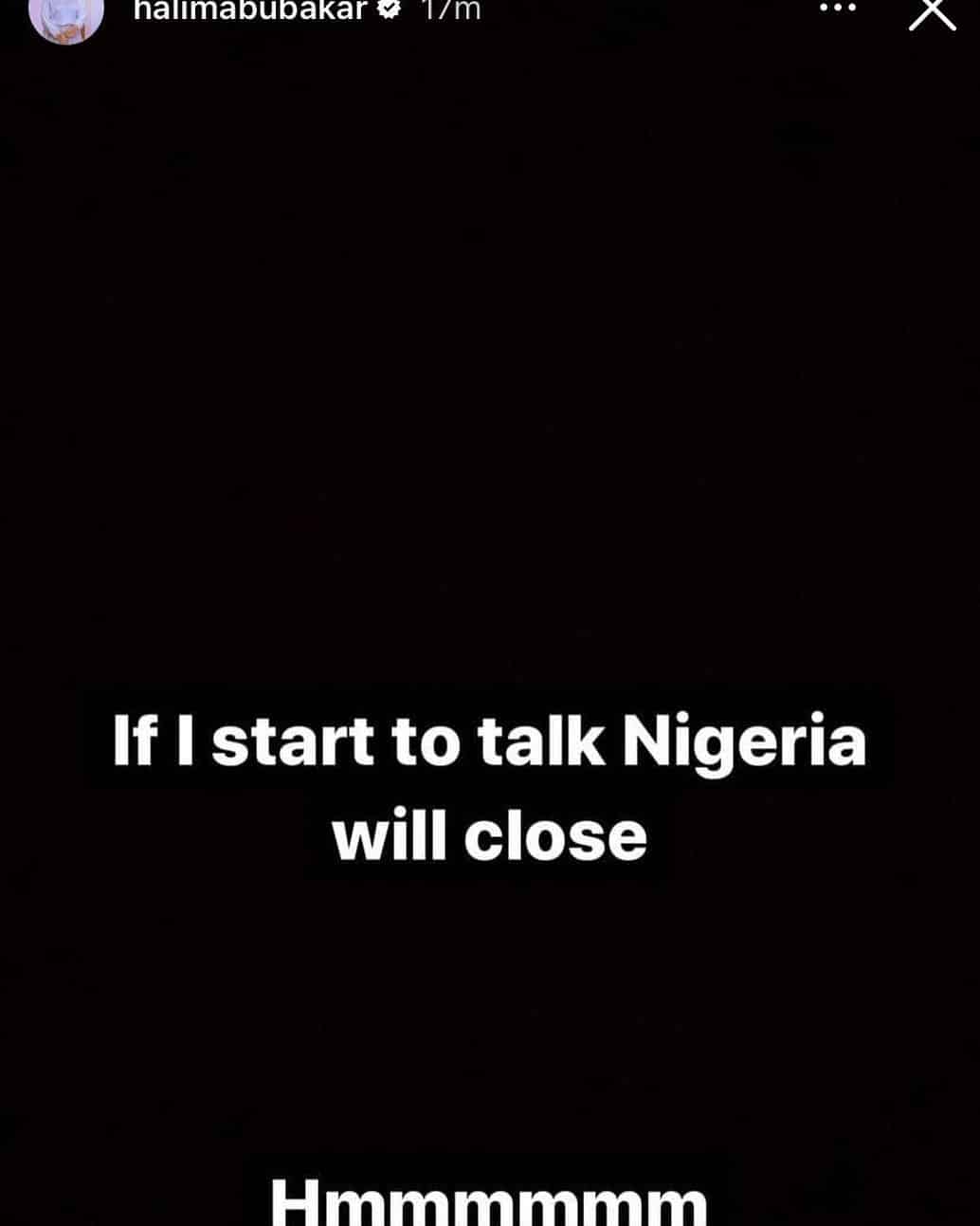 Women are supposed to be using men, not caring for them, says Moet Abebe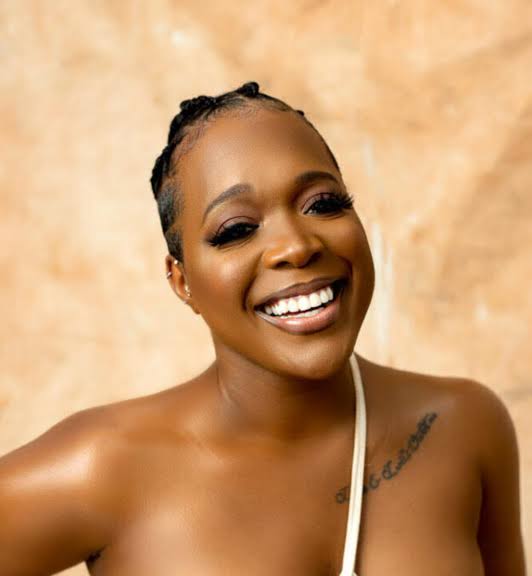 Nigerian Video Jockey, Moet Abebe has advised women not to invest time and energy in pursuing a man.
Taking to her Instagram story, she said women are supposed to be chased and followed around by men not the other way around.
Moet urged ladies who show interest in men to makes themselves emotionally unavailable so that the man would fight hard to get their attention.
She said that being expressive about matters of the heart does not favour women because they will always be blamed if things do not go well in the end.
According to Moet, it is best for the men to be used for the personal benefit.
The media personality said women should allow men chase after them, invest in them and they should not be quick to respond to calls or messages.
Moet further said that they should focus more on themselves and getting their own happiness without it being associated with a man.
In her words; "Let Man be following you!!! You string them along!!! You make them invest in you!!! Let them be the ones to waste their time and not you… Let them chase you!!! You should Be the one that is emotionally unavailable!!!
You should Be the one that takes time to answer their calls or respond to their messages…. on a real.. over doing or being over caring.. e no Dey pay… Focus on you and your happiness mehn.. never let it revolve around Man becos na you the woman them go still blame when it all goes to shits.
You may as well make it work out in your favour…"
Kanye West throws party to celebrate Pete Davidson and Kim Kardashian's breakup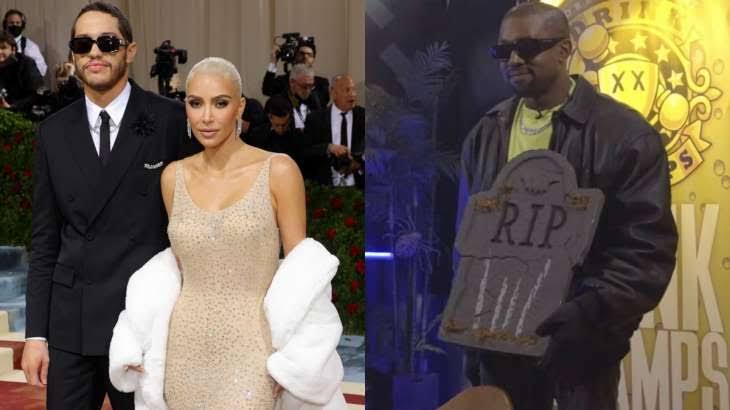 Kanye West mocked his estranged wife Kim Kardashian and Pete Davidson's breakup on Instagram. He shared a fake news article with a headline declaring that the comedian was 'dead'.
Kanye West appears to be overjoyed that Kim Kardashian and Pete Davidson have called it quits. After the couple broke up following a nine-month romance, Ye, 45, celebrated the news on Instagram on Monday morning (August 8).
He shared a fake New York Times front page article with a headline reading, "SKETE DAVIDSON DEAD AT AGE 28." Kanye added no caption to his scathing post, which is his only post on his Instagram page currently.
Kanye, who shares four children with Kim, 41, was no fan of his estranged wife dating Pete, 28. He was hurling insults at the Saturday Night Live alum both on both social media and in his song lyrics earlier this year.
His threats got to the point where Kim expressed concern for Pete's safety that Ye inevitably leaked to his Instagram. Come March, Ye reportedly told Kim that he'd be taking some time away and "getting help," and after that he stopped his public attacks on Kim and Pete.
After news of Kim and Pete's split broke on Friday, Aug. 5, speculation emerged that the SKIMS founder and Kanye were back together, especially since Ye was so forward in his attempts to reconcile with Kim. But a source close to Kim confirmed to HollywoodLife that the famous exes are "moving ahead with the divorce which will be finalized soon." The insider added that Kim, who filed for divorce from Ye in Feb. 2021, "is not getting back with him."
Kim and Kanye will continue to co-parent their children North, 9, Saint, 6, Chicago, 4, and Psalm, 3. Their co-parenting relationship was improving while Pete was away in Australia filming a new movie.
"Kim and Kanye are amicably co-parenting now and it has everything to do with Pete being away in Australia," the source told HollywoodLife EXCLUSIVELY late in July, prior to Kim and Pete's breakup.
"Kanye is currently living at his house in Malibu and has been spending a ton of time with the kids," the insider added. "He has been over to Kim's house on multiple occasions for dinner with the kids and he feels comfortable coming over to her place because Pete is not there."
More trouble for Kizz Daniel as Tanzanian police arrest him for not performing at concert (Video)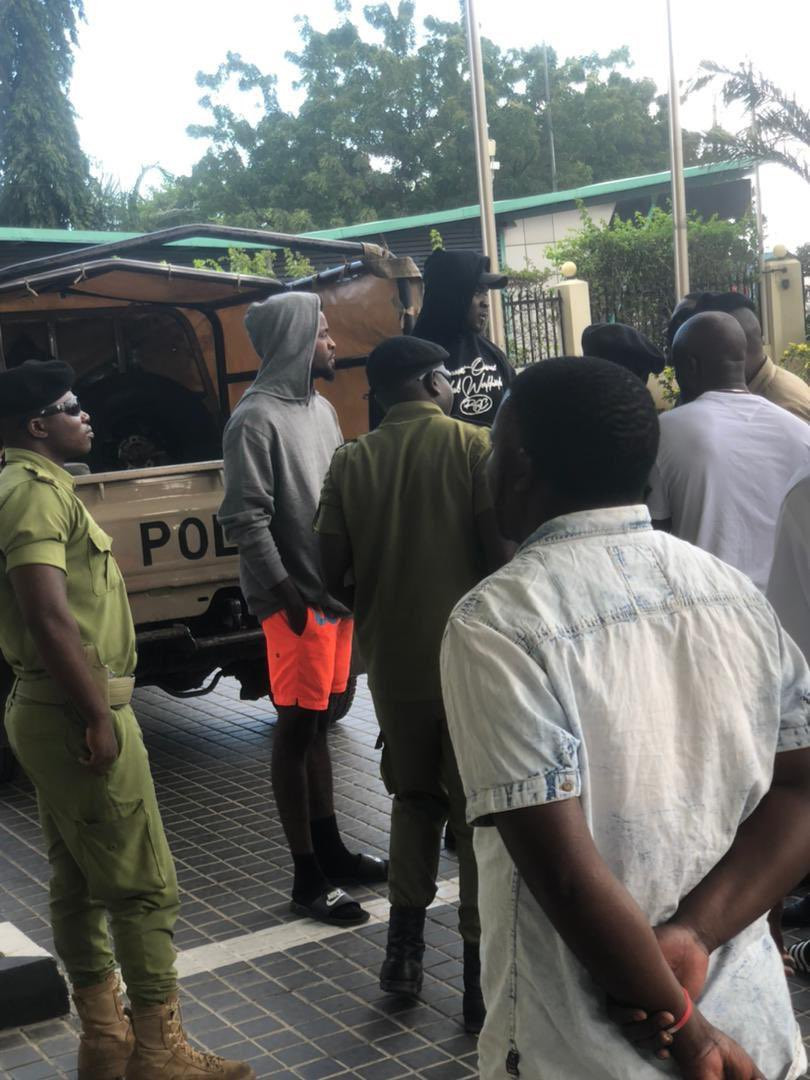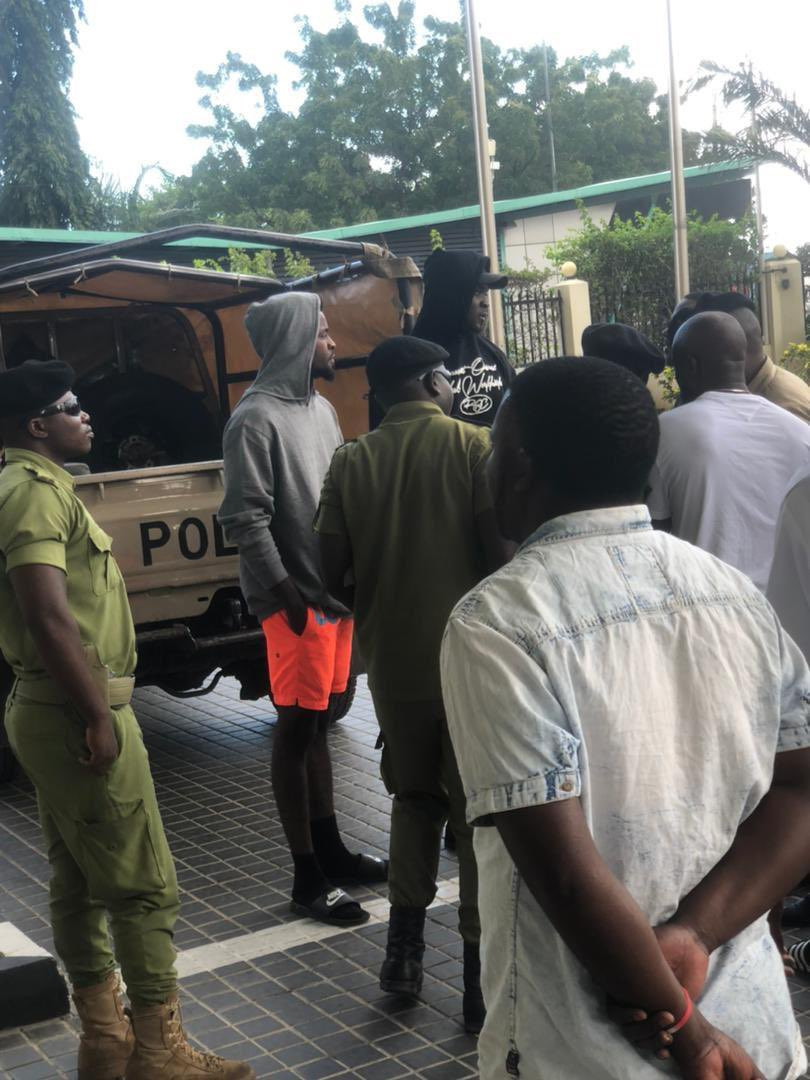 Kizz Daniel, the Nigerian singer, has been arrested in Tanzania for his alleged non-appearance at a paid concert.
A video now making the rounds online showed an individual believed to be the singer being led away by police operatives.
Another video showed a disorganised show arena, with concertgoers throwing bottles and other objects on stage.
Details on the singer's arrest are still sketchy but more videos show fans exiting while angrily voicing their displeasure.
It was gathered that Kizz Daniel was to headline a concert themed 'Summer Simplified' on Sunday but did not show up.
In a statement, the consultancy firm believed to be affiliated with the organisers of the concert apologised for Kizz Daniel's absence.