Manchester United legend, Ryan Giggs, arraigned for headbutting his ex-girlfriend, Kate Greville
Manchester United former player, Ryan Giggs has been charged to court for headbutting his ex-girlfriend, Kate Greville.
Ms Greville claimed the Manchester United legend violently headbutted her in the face which left her bleeding.
The case which began on Monday is being heard at Manchester's Minshull Street Crown Court.
According to Express, the incident happened almost two years ago on November 1, 2020, when Greville and Giggs were together with their friends at the Stock Exchange Hotel in Manchester.
"He came at me from nowhere and headbutted me in my face. I was in shock. I fell backwards, my lip instantly swelled. I put my hands over my mouth and I could taste the blood," Greville told the court.
Opening for the prosecution, Peter Wright QC told the court that, "This is a story of control and coercion". The relationship between Greville and Giggs – who denies all the charges against him – was "punctuated by acts of violence and volatility", said Wright.
Giggs' former partner says he "wanted sex all the time," and would call "up to 50 times an hour" and had relationships "with eight other women" as the court heard how he "flipped" and "dragged" her out of hotel room naked.
"He said he was finished with me and didn't want anything to do with me anymore. I knew everything he had been doing [cheating] and I had the proof for the first time ever. I was upset at that point so I blurted it out," Greville added.
Wolves sack manager Bruno Lage
Wolves have sacked manager Bruno Lage. The decision was facilitated by Saturday's defeat by West Ham United.
The defeat has left Wolves in the bottom three in the premier league table.
Bruno Lage has spent 16 months as a manager in Wolves.
Lage succeeded Nuno Espirito Santo last summer and led Wolves to a 10th-placed finish in his first season in charge.
However, they have won one and lost nine of their past 15 Premier League matches under the Portuguese.
Wolves chairman Jeff Shi according to BBC, said that poor form meant he had "no choice" but take the "difficult decision" to sack Lage.
"Bruno is an excellent coach, a hardworking and dedicated manager, and a warm, wise and honest man," said Shi.
"He and his staff have been a pleasure to work with throughout their time at Wolves, so it is with much sadness that we have had to make what has been a difficult decision.
"I honestly have no doubts about Bruno's ability and I'm sure he will succeed elsewhere, however the team's form and performances over the last few months mean that we have no choice but to act."
JUST IN: Ibrahim Gusau elected as NFF president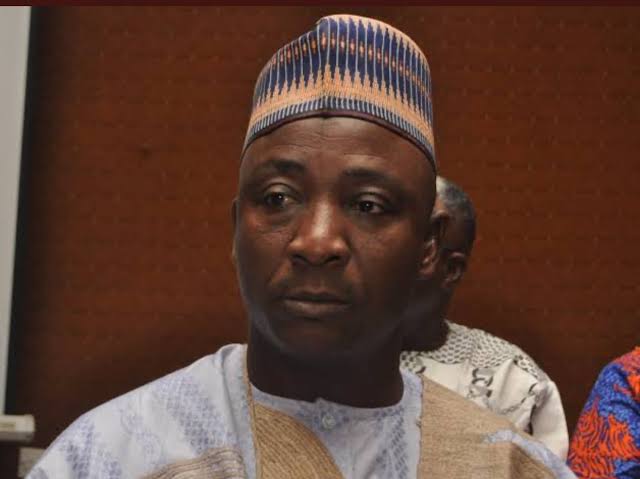 Ibrahim Musa Gusau has been elected as the new president of the Nigeria Football Federation (NFF).
Gusau was voted into the position at the federation's committee election held in Benin on Friday.
Super Eagles captain, Ahmed Musa, undergoes surgery
Super Eagles captain, Ahmed Musa has undergone surgery on his arm.
The Sivasspor forward made this known on his Instagram page on Wednesday.
He appreciated God for the successful surgery on his left arm while commending the doctors for "a job well done".
He wrote, "I just want to express my heartfelt appreciation to Allah for a successful surgery on my left arm.
"As we all know, no surgery is too minor, so I'm grateful for the competent doctors assigned to me for a job well done.
"Also to you all, for your messages, prayers and words of encouragement. I hope to be back on the field soon stronger and absolutely better."