More trouble for Kizz Daniel as Tanzanian police arrest him for not performing at concert (Video)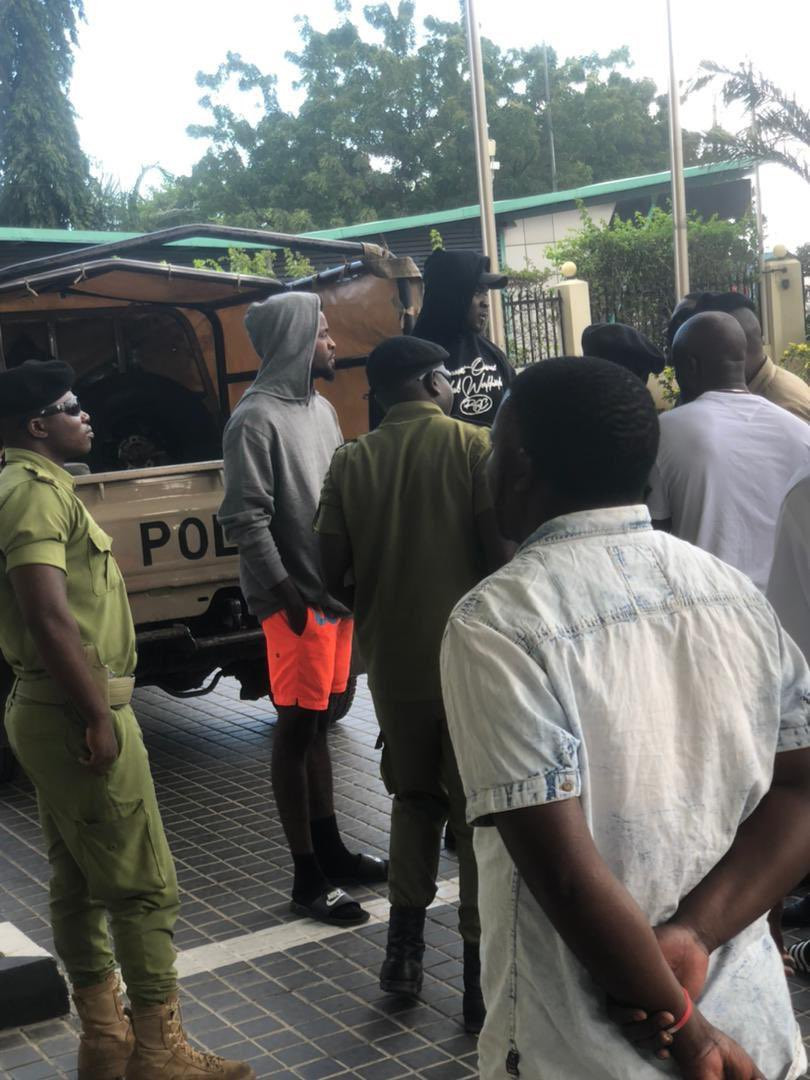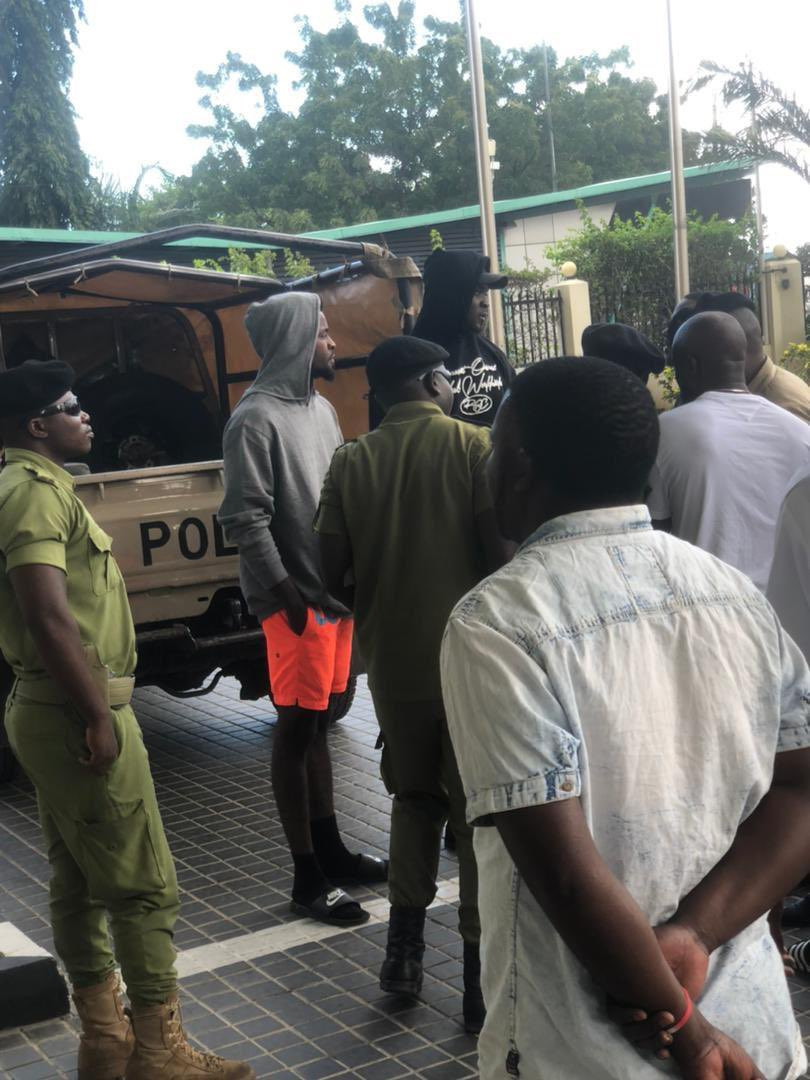 Kizz Daniel, the Nigerian singer, has been arrested in Tanzania for his alleged non-appearance at a paid concert.
A video now making the rounds online showed an individual believed to be the singer being led away by police operatives.
Another video showed a disorganised show arena, with concertgoers throwing bottles and other objects on stage.
Details on the singer's arrest are still sketchy but more videos show fans exiting while angrily voicing their displeasure.
It was gathered that Kizz Daniel was to headline a concert themed 'Summer Simplified' on Sunday but did not show up.
In a statement, the consultancy firm believed to be affiliated with the organisers of the concert apologised for Kizz Daniel's absence.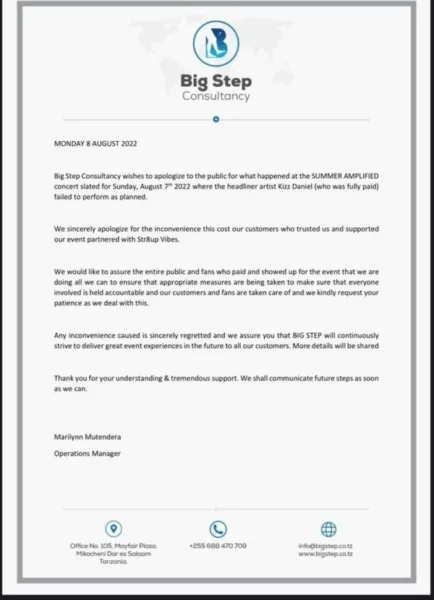 Kanye West under attack for wearing 'White Lives Matter' T-shirt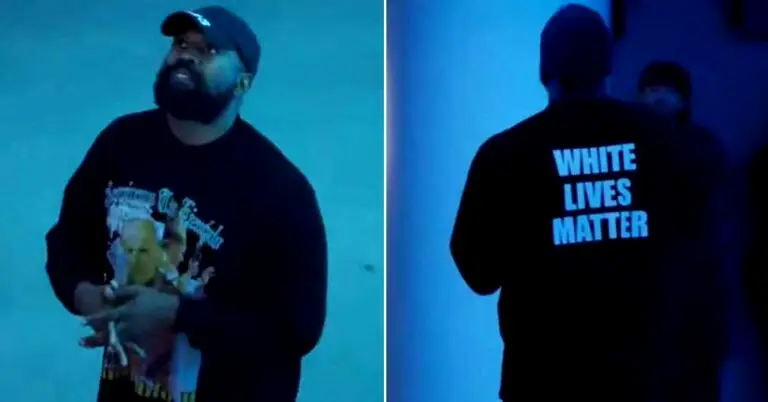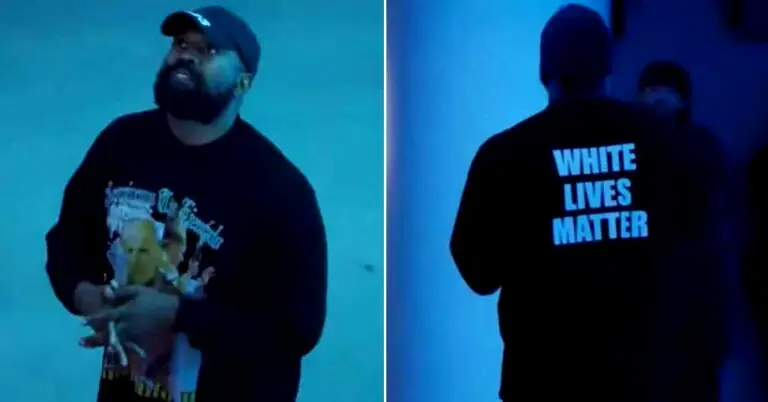 American rapper and fashion icon, Kanye West is currently facing online backlash and criticism after wearing a shirt emblazoned with "White Lives Matter" during his Yeezy SZN 9 presentation in Paris.
The rapper also claimed that black life is a scam.
The 45-year-old rapper staged a surprise during the Yeezy fashion show in Paris Fashion Week.
The father of four took to the stage in an all-black outfit to give a speech, before the live-streamed show began.
However, what caught the attention of people was the long-sleeved black shirt the entrepreneur was rocking.
Not only did it feature an image of the pope on the front but had the words "White Lives Matter," in bold white at the back.
Kanye went ahead to let people know that he was above everything and unmanageable.
"I am Ye, and everyone here knows that I am the leader. You can't manage me." Said the Yeezy CEO.
He also posted via his Instagram page, claiming black lives was a scam.
He wrote, "Everyone knows that Black Lives Matter is a scam, now it's over you are welcome" he wrote.
The showcase of West's season nine collection also saw models walk the runway in white versions of the "White Lives Matter" shirt.
Conservative Black pundit, Candace Owens was also present at the event and was photographed smiling as she posed next to Kanye in a matching shirt but in white with bold black writings.
According to Anti-Defamation League (ADL), "White Lives Matter" is a "white supremacist phrase that originated in early 2015 as a racist response to the Black Lives Matter movement".
Many Twitter users have since taken to the social media platforms to call out the rapper, and among them is Jaden Smith who tweeted in response, "Black Lives Matter".
Diddy finally reaches out to Niniola after four years of sending him DMs without response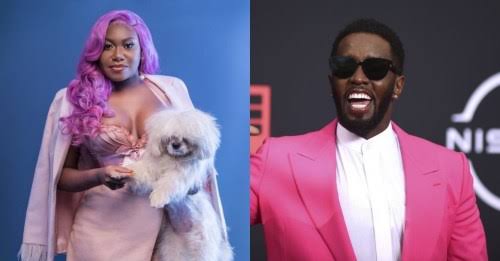 Top Nigerian Afrobeats songstress, Niniola, and American music star cum businessman, Diddy are set to collaborate.
The duo linked up for the very first time via video call after Diddy was informed about her music and he showed interest in working with her.
It is a story of divine providence and destiny as Niniola sent DM to the rapper as far as 2018, but she never got a response until four years later.
Fast-forward to 2022, and faith had beautiful plans for the singer who was eventually connected with the music executive.
Niniola did not only did get a response from Diddy, but also a spoke with him via FaceTime and he explained the whole situation.
According to the Bad Boy Records CEO, he just never saw her messages because of flooded DMs, however, when he started scouting for an artiste to hop on his Afrobeats remix, someone suggested Niniola.
It was when he tried to send her a message via Instagram that he saw tht had previoulsy DM's him but he never knew.
Niniola who shared a video of her speaking with the award-winning musician, noted that dreams do come through.
Ed Sheeran faces trial for plagiarism on 'Thinking Out Loud'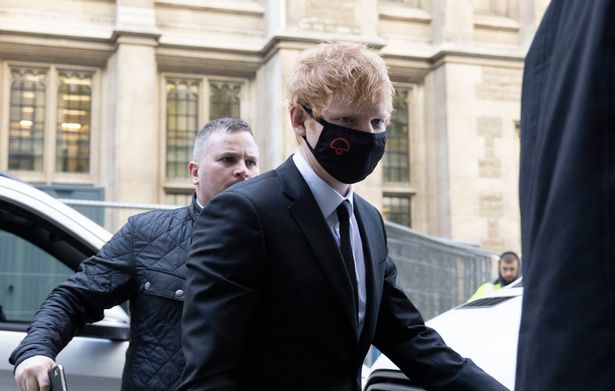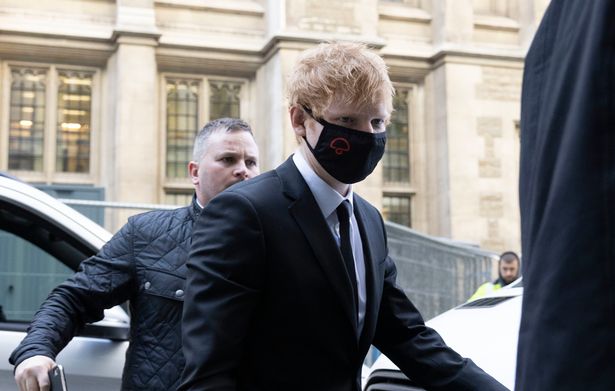 Ed Sheeran, a British megastar, will testify in court to defend himself against claims that he plagiarized Marvin Gaye for his international hit song "Thinking Out Loud."
Ed Sheeran, a top-charting artist and internationally successful pop star, has been informed by a federal judge that he must go to trial in response to claims that he plagiarized Marvin Gaye's 1973 smash song "Let's Get It On" on his 2014 track "Thinking Out Loud."
In his application to the court, Ed Sheeran argued that the copyright claims should be rejected because they were "baseless" and "far too frequent."
The plaintiffs claim that Ed Sheeran and his writing partner Amy Wadge copied and exploited, without authorization or credit the Marvin Gaye song, "including but not limited to the melody, rhythms, harmonies, drums, bass line, backing chorus, tempo, syncopation, and looping." They are seeking $100 million (£90 million) in damages.
A lawsuit was recently filed against Ed Sheeran and his songwriting partners John McDaid and Steven McCutcheon over claims that a chorus from their song "Shape of You" was lifted verbatim from Ross O'Donoghue and Sami Chokri 2015 single "Oh Why."
The High Court Judge ruled that the imitation was "not purposefully nor unconsciously" made during the trial that took place in March 2022. Ed and his co-defendants were given £900,000 in costs.
Ed wrote on his Instagram page following the court decision that he hoped it would put an end to more unfounded claims. Ed Sheeran is not yet getting his desire, though, as he must deal with another lawsuit.