Naira strengthens again at parallel market — days after EFCC raided BDC hub in Abuja
The naira, on Tuesday, sustained its momentum at the parallel market, appreciating to N665 per dollar a few days after security operatives raided Bureaux De Change (BDC) hub in Abuja.
The development represents N30 or 4.3 percent gain compared to the N695 to a dollar on Monday.
Currency traders known as Bureaux De Change operators (BDCs) at the Ikeja area of Lagos, who spoke to newsmen, quoted the buying rate of the greenback at N650 and the selling price at N665 per dollar.
According to the traders, the gains are largely influenced by increased dollar liquidity in the market.
"Dollar is plenty in the market now. Some oil companies also brought out dollars to sell," a BDC operator told newsmen.
On the official market side, the naira appreciated by 0.03 percent to close at N428.88 to a dollar on Monday, according to data on FMDQ OTC Securities Exchange, a platform that oversees official foreign-exchange trading in Nigeria.
Last week, operatives of the Economic and Financial Crimes Commission (EFCC) raided Wuse Zone 4, Federal Capital Territory, Abuja, over allegations that some Bureaux De Change (BDC) operators are mopping up foreign currencies.
"The raid by EFCC in Abuja BDCs last week dampened demand," a source told newsmen.
"There were large buyers last week that many had to queue up!
"The current situation tells you that if you allow the market to work, it will find its level. We were blaming aboki fx before."
Aminu Gwadabe, president of the Association of Bureaux De Change (BDC) operators, told TheCable that the "market surveillance" was done in collaboration with the association.
"We have a cordial relationship with the security agencies and ongoing collaboration with the agencies on the exchange rate issues," he said.
The Central Bank of Nigeria (CBN) regularly intervenes in the official foreign exchange market to maintain stability.
Elon Musk sells $6.9 billion in Tesla stocks ahead legal battle with Twitter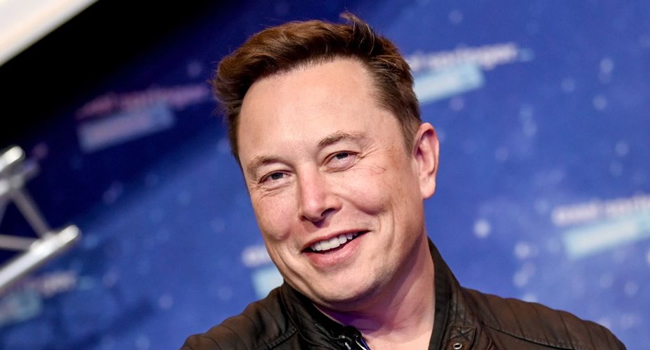 Elon Musk has sold $6.9 billion shares of Tesla stock ahead of Twitter's court case, taking advantage of a recent rise in the electric vehicle maker's stock price.
This is according to a series of SEC regulatory filings seen on Tuesday.
The sale is the first since the CEO of Tesla and SpaceX sold $8.5 billion of stock in April, shortly after agreeing to a $44 billion purchase of Twitter.
He did so to increase his cash reserves as he deals with Twitter's demands to complete the acquisition.
Musk first embarked on significant stock sales late last year, with a large part of the proceeds from stock option exercises being paid in tax.
At the time, he polled his followers on Twitter about whether they wanted him to sell part of his stock and pay tax, before going on to sell about $16.5billion worth of shares.
In the weeks following the offer for Twitter, worries that Musk would be forced to sell off a sizable portion of his Tesla stake in a declining market hung over the stock price of the electric vehicle manufacturer. These worries were only allayed after he announced that he was dropping the bid in early July.
By July 8, Musk announced on Twitter that the agreement was ending.
He said Twitter understated the number of bots, spam, and phoney accounts on its network and failed to provide him with all the facts he required to proceed with the transaction.

The court is scheduled to hear the lawsuit filed by Twitter against Musk to compel him to complete the transaction in early October. While Twitter has maintained that its regulatory disclosures were complete, Musk has asserted that he can back out of the agreement because the business understated the amount of traffic that originates from bots on its network.
Under the terms of his Twitter offer, Musk is personally responsible for financing up to $33.5billion of the acquisition, with the rest coming from debt, though he has announced commitments from other investors of more than $7billion.

The Twitter agreement provides for a $1billion break-up fee. But it also requires "specific performance", meaning that Musk must go ahead with the purchase unless he can prove that he was misled or a "material adverse event" has occurred on Twitter.
He could also walk away if the debt needed to close the deal is no longer available.

The tension has heightened ahead of the October court hearing, putting Musk at risk of being obliged to proceed with the deal under its original conditions or to try to settle out of court.
Naira drops at parallel market despite EFCC's clampdown
The naira, on Wednesday, weakened against the dollar at the parallel section of the foreign exchange market.
Bureaux De Change operators (BDCs), popularly known as 'abokis', who spoke to newsmen in Lagos, said the local currency depreciated by N15 or 2.3 percent to trade at N680 per dollar at the street market.
Last week, the naira closed at N665 to a dollar at the street market.
The street traders put the buying price of the dollar at N665 and the selling price at N680, leaving a profit margin of N15.
They said scarcity has returned to the FX market.
"Demand is high, and there is no dollar. If you tell a customer to sell a dollar to you for N650, he will tell you that he saw it online for N670 or N675. We also have to make our gain. We are buying and selling to make a profit," a trader at the Ikeja market told newsmen.
On the official market, the naira appreciated by 0.52 percent to close at N428.75 to a dollar on Tuesday, according to FMDQ OTC Securities Exchange, a platform that oversees foreign-exchange trading in Nigeria.
Whatsapp introduces new privacy features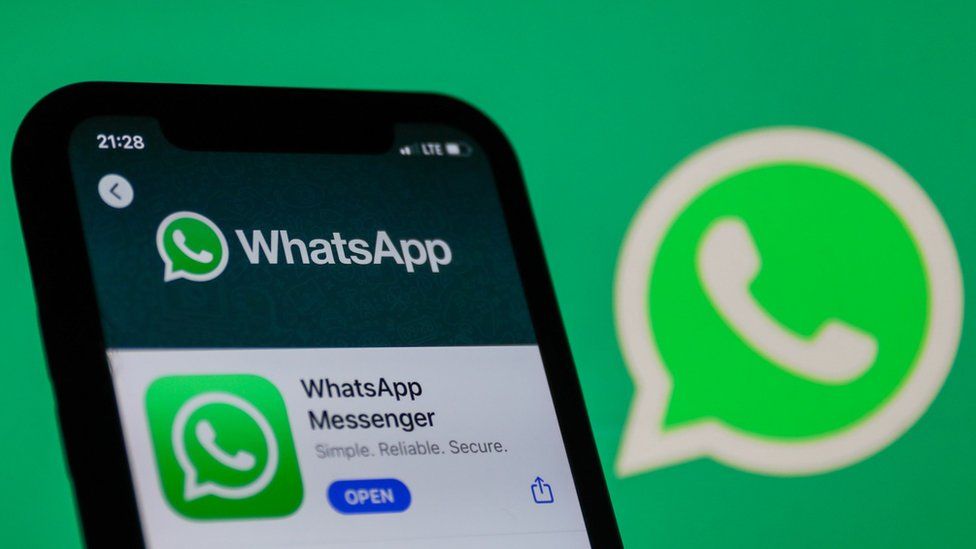 Worldwide instant messaging app, Whatsapp has introduced new features as part of security measures to make the app safer and easier for users.
The green app is one of the most used social media used for both personal use and business with approximately two billion downloads.
The founder of Meta, Mark Zuckerberg said, "we'll keep building new ways to protect your messages and keep them as private and secure as face-to-face conversations."
The new privacy features added to the latest update include exit group chats without notifying everyone; the power to choose who can see when you're online for the number of contacts you want; and preventing screenshots from pictures and videos when it is put on view once.
According to Meta, the new features translate to more privacy, more protection and more control by users.
"We believe messaging and calling should always be as private and secure as having face-to-face conversations. Kind of like if two people were talking and no one else was around.
"WhatsApp protects the personal calls and messages of users with default end-to-end encryption, so no one but the intended recipient can hear or see them. But that is just one important part of protecting your privacy," a statement on the Whatsapp blog partly reads.
"Over the years, we've added new layers of privacy protections to give you multiple ways to secure your messages, including disappearing messages that self-destruct, end-to-end encrypted backups when you want to save your chat history, 2-step verification for added security, and the ability to block and report unwanted chats.
"Today, we're excited to bring several new privacy features that provide even more layers of protection and give you more control over your messages. This is all part of how we work to keep your conversations secure on WhatsApp," it added.
Leave Groups Silently:
"We love our group chats but some are not forever. We're making it possible to exit a group privately without making it a big deal to everyone. Now, instead of notifying the full group when you are leaving, only the admins will be notified. This feature will start to roll out to all users this month."
Choose Who Can See When You're Online:
"Seeing when friends or family are online helps us feel connected to one another, but we've all had times when we wanted to check our WhatsApp privately.
For the moments you want to keep your online presence private, we're introducing the ability to select who can and can't see when you're online. This will start rolling out to all users this month."