Peter Obi lacks experience to lead Nigeria, says Okowa
Ifeanyi Okowa, governor of Delta, says Peter Obi, presidential candidate of the Labour Party (LP), does not have the needed experience to lead Nigeria.
Okowa, who is the vice-presidential candidate of the Peoples Democratic Party (PDP), spoke in an interview with BBC pidgin.
While admitting that Obi has experience from being a former governor, he, however, added that it is not "deep" enough to lead Nigeria.
"I did not say he won't have any votes, he will have. But what I'm saying is that he's not a new candidate. It has not been long since he left PDP. You know he was in APGA before, from APGA he came to PDP. It hasn't been long since he left (PDP) so he cannot say anything about PDP because that's where he was before," he said.
"Some of us are still here. At every party, there are good people and bad people. But today's Nigeria is very troubled and we need the right person. That is why I am appealing to our youths be wise and vote well, they should not be blinded by the concept of a false change because that is how they raved on Jonathan in 2015.
"His (Obi) previous experience is not enough for this one (presidency), it will be hard. His experience is not deep enough. Even as a current governor ruling in a time of crisis, I know how hard it is. I even want to learn under Atiku because he has experience with the federal government. The thing is not easy. For them to have handled the economy at that time and made it something better, offering hope, creating jobs, and filtering the society, was not easy because it's a bigger thing. So someone is supposed to learn through that. If you look at Obi's experience you'll know it's small.
Speaking on the crisis in the PDP, Okowa said Nyesom Wike, governor of Rivers, is his friend and that he is making an effort to reach out to him.
"We've been talking internally, everything is being settled. You know that when something happens and everybody can't agree, it's settled bit by bit. That is what we're still working on from the inside. We are finding a way to talk I'll say, he is my friend, I am his friend, and we will find a way to talk," he said.
"Atiku has said his own version of what happened, and I am sure that version he said is the true position. I am also not saying that Wike is lying, but if someone carries their anger, it is important to air your views. For us in the party, it's about how to bring everybody together, how all of us can work together. Wike is still a very important member of the party, he has worked so hard for the party as many of us have worked hard too so we pray that everything comes together and we talk. I'm sure very soon we'll be sitting down."
Tinubu will unveil his cabinet within 60 days, says Faleke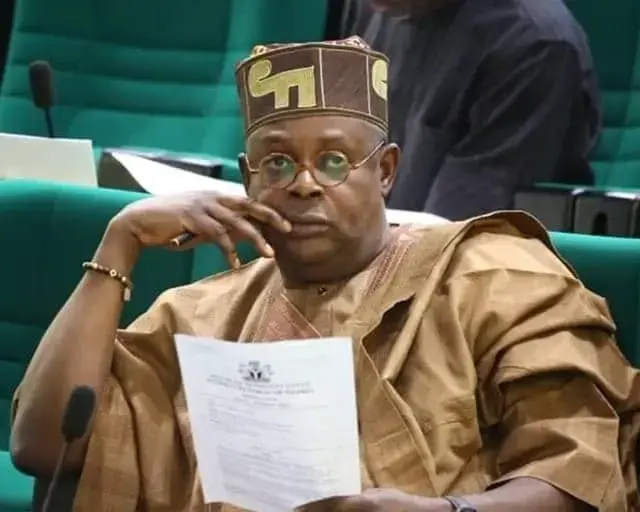 James Faleke, All Progressives Congress (APC) presidential campaign council secretary, says President Bola Tinubu will unveil members of his cabinet within 60 days.
The inauguration ceremony of Tinubu and Kashim Shettima as president and vice-president of Nigeria is currently underway at the Eagle Square in Abuja.
Faleke, in an interview with Channels TV on Monday at the event venue, said Tinubu will unveil his cabinet as soon as possible.
"Of course, within 60 days, that's what the law says. He can announce anytime but I just know he must do it within 60 days," he was quoted as saying.
On March 17, we reported that ex-President Muhammadu Buhari signed 16 constitutional amendment bills into law, including one that requires the president and governors to submit the names of nominated ministers or commissioners within 60 days.
In 2015, the slow take-off of Buhari's administration was blamed on his late announcement of ministers.
However, Faleke believes Tinubu will act differently in accordance with his mantra of 'Renewed Hope'.
Justice shall prevail, says Julius Abure ahead of Tinubu's inauguration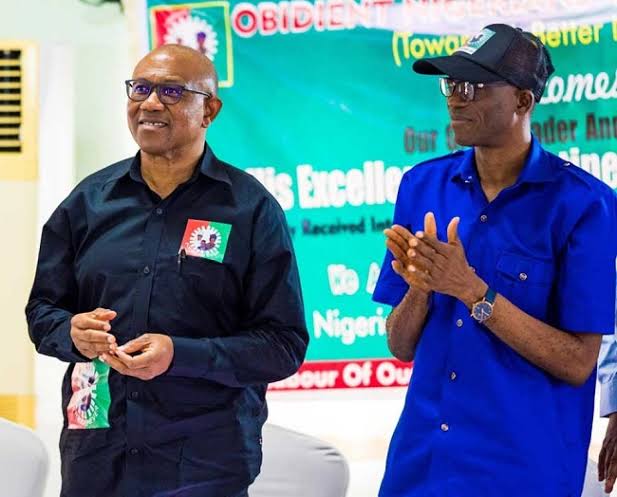 Julius Abure, suspended national chairman of the Labour Party (LP), says the party will pursue its petition against the election of Bola Tinubu, president-elect, to a logical conclusion.
Abure was reacting in a statement on Sunday to the inauguration of the new president and his vice scheduled for Monday.
Abure, who was recently restrained by a federal capital territory (FCT) high court from acting as LP's national chairman, described the conduct of the February 25 presidential election as a "tragedy".
"On that fateful day, Nigerians from across ethnic, political and social divides, fired by the promises of President Muhammadu Buhari and professor Mahmud Yakubu, INEC chairman reinvigorated hope for a new political and administrative order having endured untold difficulties and rigours, in obtaining their PVC's trooped out in their millions to cast their votes," Abure said.
"In various states, state governors and public officials, particularly of the APC, directly influenced the voting and threatened, abducted and tortured electoral officials.
"However, despite varying serious reports of violence, malfunctioning electoral devices and other hindrances, the voters' accreditation and casting process, was fairly satisfactorily conducted.
"But after the counting of votes, a dark cloud engulfed the nation. It became clear that the correct password, to transmit the presidential election results, electronically and instantly, from the BVAS to the INEC IREV, had been criminally withheld, contrary to specifications of the law and contrary to repeated emphasis, directives and promises to the nation and its citizens, by professor Mahmood Yakubu and INEC officials.
"This deliberate act of criminal conspiracy was the beginning of the most bizarre and crazy rigging of elections in our national history."
Abure alleged that votes lawfully cast for Peter Obi, LP candidate, were changed and reduced.
"As a law-abiding and responsible political party, and conscious of the overwhelming support we enjoy across the country, we have taken the matter before the presidential election petition tribunal, in trust and hope for justice, and we will not comment further," he added.
"The massive mobilisation, rejuvenation and affirmation of the people, as expressed in the election of February 25th 2023, was not to hand over the reins of government, to the same people, with a historical very bad record of conduct, performance and irresponsibility but for a new order, where the people will have a greater stake in government and more direct influence in the implementation and supervision of development.
"Our people deserve a government, which can manage the country, for the good of all, with sincerity, creativity and discipline. A government that can reduce the biting tension and difficulties which families face in meeting their living needs and a government that can reduce reckless corruption, rebuild national institutions and reposition the country, in all ramifications.
"That is the trust the people have placed in the Labour Party and the presidential ticket of Mr Peter Obi and Dr Yusuf Datti Baba-Ahmed. This is the same burden of trust, we owe the Nigerian people, to see this matter to a lawful and logical resolution.
"We urge our supporters and all Nigerians to continue to express their passions, emotions and frustrations, within the confines of the law.
"We have no doubt whatsoever, that in the fullness of time as long as we know the truth and are prepared to keep standing by the truth, justice shall prevail. And Nigeria will regain the chance for a new direction, love and trust among our people and true national growth."
Court voids Abure's suspension, affirms him as LP chairman
A high court in Benin, Edo state has dismissed the notice of suspension issued against Julius Abure, embattled national chairman of the Labour Party (LP).
Some members of the Edo chapter of the party had in March announced the suspension of Abure as the chairman.
Consequently, Abure and some executives of LP in Uromi Ward 3, Esan north-east LGA of Edo filed a suit to challenge the suspension.
On Friday, judgment was delivered in the suit marked HUC/21/2023.
Emmanuel Aihamoje, the presiding judge, held that the executives in Uromi Ward 3 lack the power under the Labour Party constitution, particularly Acts 13 & 17, and the Electoral Act 2022 as amended to remove Abure as national chairman.
The judge went ahead to impose a perpetual injunction, restraining the defendants from removing or suspending Abure as the chairman until a national convention of the party is convened.
Meanwhile, there is a subsisting order of a federal capital territory (FCT) high court suspending Abure and three other national executives over allegations of forgery.
However, the ruling has been appealed by the affected parties.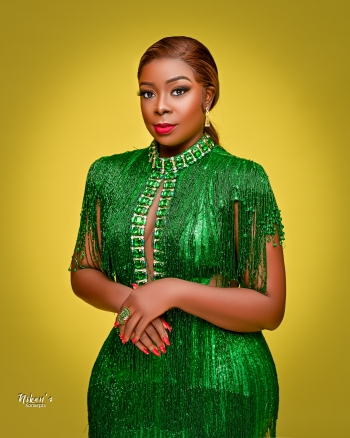 Bodex F. Hungbo, SPMIIM is a multiple award-winning Nigerian Digital Media Practitioner, Digital Strategist, PR consultant, Brand and Event Expert, Tv Presenter, Tier-A Blogger/Influencer, and a top cobbler in Nigeria.
She has widespread experiences across different professions and skills, which includes experiences in; Marketing, Media, Broadcasting, Brand and Event Management, Administration and Management with prior stints at MTN, NAPIMS-NNPC, GLOBAL FLEET OIL AND GAS, LTV, Silverbird and a host of others