Tricycle rider arrested for squandering N3.7 million at night club (Video)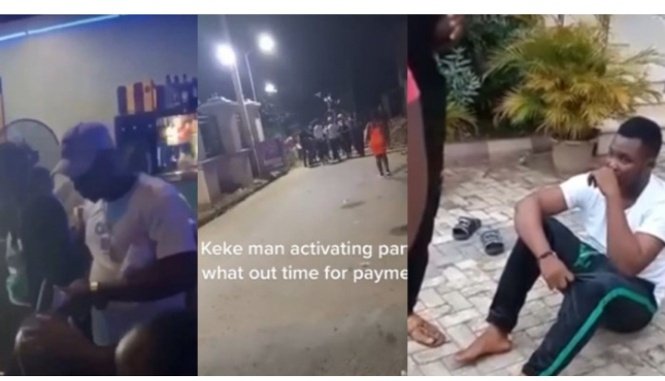 A man who rides tricycle (keke napep) for living has gotten himself into a hot mess after he reportedly squandered N3.7 million.
It was gathered that he was helping someone keep the money, but he decided to use it to make a loud statement at a nightclub.
A video circulating online shows him spraying bundles of money for fun-seekers at the club.
He continued the money-spraying while leaving the venue and by the end of the night, he had reportedly sprayed it all.
However, when the person who loaned him the money learnt of his reckless adventure, he confronted him and demanded repayment.
The keke driver was unable to pay back the cash he spent lavishly, o the owner of invited police to arrest him.
Footage shows him sitting on the floor and being interrogated after he was arrested by men of the Nigeria Police.
US court adjourns Hushpuppi's sentencing for 3rd time in seven months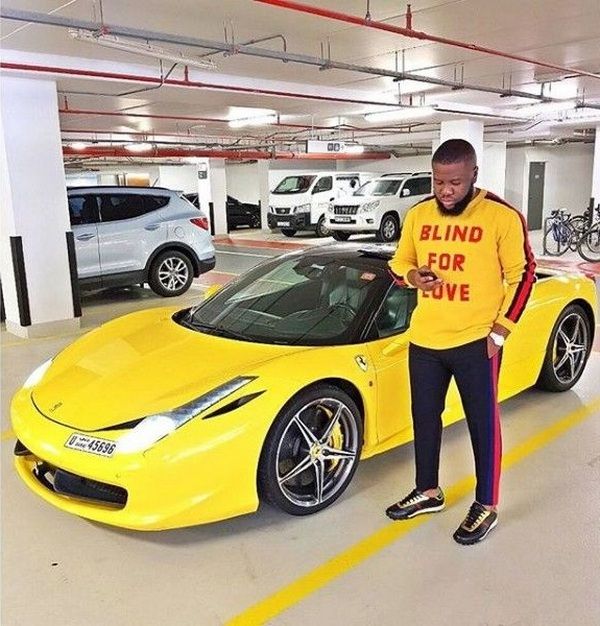 The United States attorney's office in the central district of California has again postponed the sentencing of Hushpuppi, the self-confessed international fraudster.
The embattled socialite is now scheduled to be sentenced in November — although the new date remains unclear.
BBC Pidgin quoted Ciaran Mc Evoy, spokesperson at the US attorney office, as saying the sentencing will now hold on November 3.
But Premium Times, citing a court notice, said Otis Wright, the trial judge, fixed November 7 as the date to sentence Hushpuppi.
"Counsel are notified, the sentencing is continued to November 7, 2022 at 11:30 a.m. as to Defendant Ramon Olorunwa Abbas," the notice reportedly read.
This makes it the third time Hushpuppi's sentencing date will be adjusted since his conviction last year.
He was earlier expected to be sentenced on February 14 but the court adjourned the case to July 11.
The court session was again shifted to September 11.
NDLEA arrests another billionaire drug baron in VGC, Lagos
. Recovers N8.8billion worth of tramadol from mansion in residential estate
No less than Thirteen Million, Four Hundred and Fifty One Thousand, Four Hundred and Sixty Six (13,451,466) pills of Tramadol 225mg worth Eight Billion Eight Hundred and Sixty Million Naira (N8,860,000,000) in street value have been recovered by operatives of the National Drug Enforcement Agency, NDLEA, from one of the mansions of a billionaire drug baron, Ugochukwu Nsofor Chukwukadibia, in the highbrow residential estate, Victoria Garden City, Lekki area of Lagos.
The arrest of Ugochukwu who is the Chairman of Autonation Motors Ltd is coming barely two months after NDLEA uncovered a methamphetamine clandestine laboratory in the residence of another drug kingpin in the estate, Chris Emeka Nzewi, who was arrested on Saturday 30th July along with a chemist, Sunday Ukah, who cooked the illicit drug for him. At least, 258.74 kilograms of crystal methamphetamine and various precursor chemicals used for the production of the toxic drug were recovered from Nzewis home during his arrest.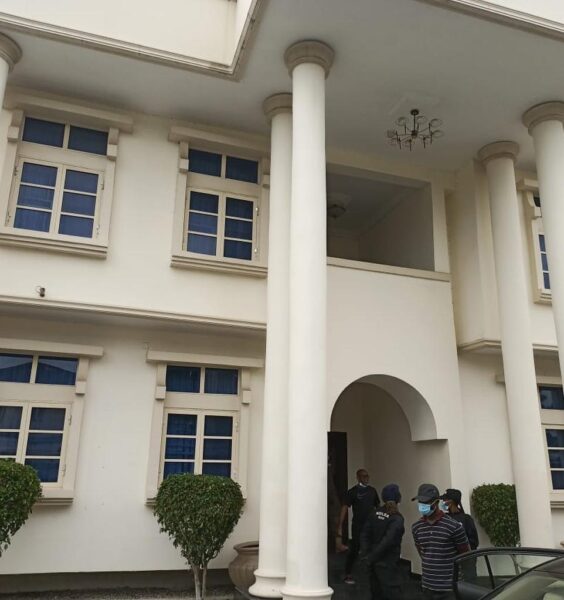 Following credible intelligence, NDLEA operatives on Friday 30th September stormed the Plot A45 Road 2 home of the 52-year-old billionaire drug kingpin.
A search of the expansive mansion led to the discovery of 443 cartons of Tramadol Hydrochloride 225mg, which contains 13, 451, 466 pills of the drug while some cartons were already burnt in a fire incident in the house same day.
Before his arrest, Ugochukwu who hails from Ihiala local government area of Anambra state has been on the Agencys watch list as one of those behind the tramadol drug cartel in Nigeria. Preliminary investigation shows that he has about six mansions within the VGC, one of which he uses to warehouse the tramadol consignment, while he lives in the one at Plot Z-130 Road 67 and another as his office.
Five exotic vehicles have also been located in two of his mansions, out of which two SUVs including a bullet jeep have been successfully removed to the Agencys facility.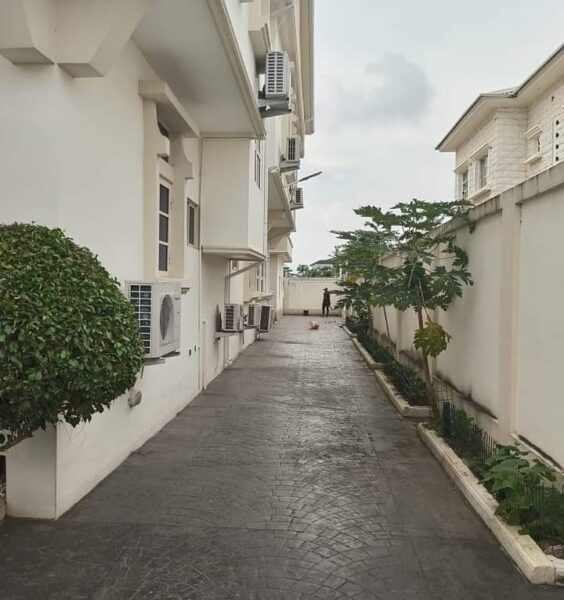 Reacting to the latest drug haul, Chairman/Chief Executive of NDLEA, Brig. Gen. Mohamed Buba Marwa (Retd) commended the officers and men involved in the operation for their diligence while also appreciating Nigerians for supporting the Agency in its arduous task of ridding the country of the menace of drug abuse and illicit drug trafficking.
According to him, Ill like to reassure Nigerians and other stakeholders wherever they are located across the country and beyond of our preparedness to work with them on this onerous task of saving our people from the drug scourge. This partnership is a further warning to the drug barons and cartels that there is no hiding place for them anymore, because we remain on their trail and well always get them.
Ex-footballer, Brazilian returnee arrested at Lagos airport for cocaine trafficking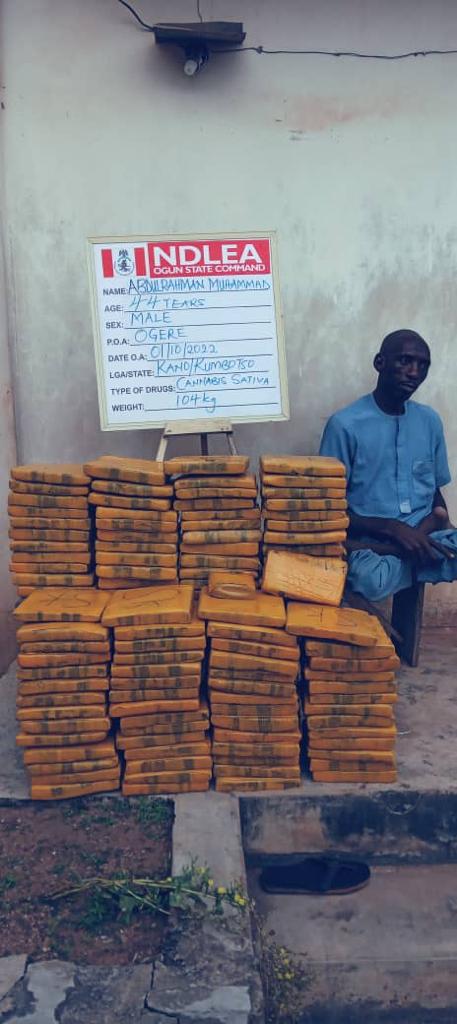 . .As NDLEA nabs 2 Malians over attempt to export Akuskura, physically challenged drug dealer in Ogun, Turkey-bound businesswoman
Operatives of the National Drug Law Enforcement Agency, NDLEA, have arrested an ex-footballer, Okafor Emmanuel Junior at the Murtala Muhammed International Airport, Ikeja, Lagos, on his arrival from Sao Paulo, Brazil via Addis Ababa, Ethiopia on board an Ethiopian airlines flight with 1.40kg crack cocaine concealed in his bags.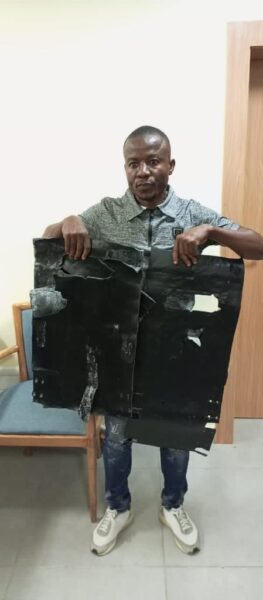 The 33-year-old indigene of Arochukwu Local Government, Abia State was arrested on Monday 26th September 2022 after anti-narcotic officers discovered he concealed the illicit substance in the handles of his bags and padded the top edges of same with the class A drug.

During preliminary interview, Okafor disclosed that he was an ex-footballer with the University of Nigeria Teaching Hospital, UNTH Enugu FC, where he played for four seasons before leaving for Sri Lanka in 2014.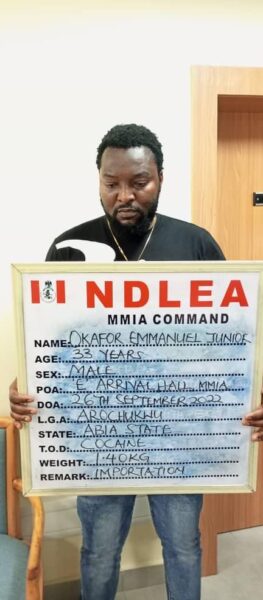 He further stated that he moved to Brazil from Sri Lanka after playing for two seasons but could not advance his football career in Brazil due lack of official documents.

Another Brazilian returnee, Ibeh Chinedu Damian was arrested same day upon his arrival at the Lagos airport from Sao Paulo, Brazil via Ethiopian airlines flight.
Ibeh who hails from Ahiazu, Mbaise Local Government Area of Imo State, was found to have concealed 3.20kg black cocaine popularly known as 'Lucci' in false bottoms of his two bags.

In his statement, he said he was to be paid three million, one hundred thousand naira (N3,100,000) on successful delivery of the drug in Nigeria.

In the same vein, attempt by a 32-year-old businesswoman, Mrs. Pamela Odin to traffic 2.150kg tablets of rohypnol through the Nnamdi Azikiwe International Airport, NAIA, Abuja to Istanbul, Turkey has been thwarted by NDLEA operatives.
The mother of one was arrested on Friday 23rd Sept. while attempting to board a Turkish airline flight with the drug concealed inside pepper and packed among foodstuff.

The indigene of Afiesere village, Ughelli North Local Government, Delta State said she operates a restaurant in Istanbul, Turkey but came to Nigeria to see her relatives and buy food items for her restaurant business.

Meanwhile, two Malians: Mohammed Demoele, 38 and Coulibaly Maliki, 56, have been arrested by officers of the Marine Unit of NDLEA at Ebute Ero jetty in Lagos for attempting to export 34.2kg bottles of new psychoactive substance, Akuskura to Mali through Cotonou, Benin Republic.

In Taraba state, operatives on Thursday 29th Sept. intercepted 100 compressed blocks of Cannabis Sativa weighing 73.500kg, concealed inside animal feeds, while their counterparts in Ogun state on Saturday 1st October arrested a physically challenged drug dealer, Abdulraham Mohammed, with 104kg of compressed Cannabis Sativa recovered from him.
Another suspect, Ms. Safiya Bello, was also arrested in Shagamu area of the state with 27kg of the psychotropic substance.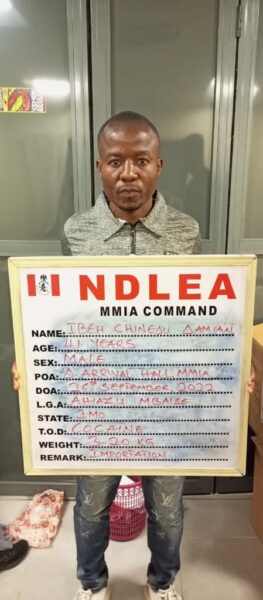 Chairman/Chief Executive of NDLEA, Brig. Gen. Mohamed Buba Marwa (Retd) commended the officers and men of Seaports Operations, MMIA, Ogun, and Taraba Commands for their resilience, while charging them and others across the country to intensify ongoing offensive action against drug cartels and traffickers wherever they may be located in any part of Nigeria.