CBN begins deductions from states, farmers' accounts to recover outstanding loans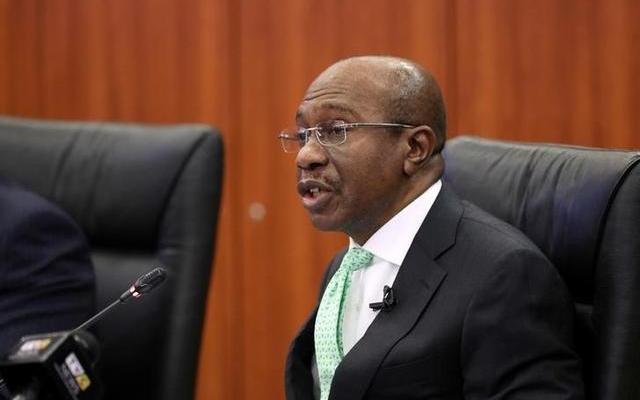 The Central Bank of Nigeria (CBN) says it has commenced deductions from accounts of defaulters under its development finance interventions to recover outstanding loans.
Yusuf Yila, director, development finance of the CBN, said this during a post-Monetary Policy Committee (MPC) in Abuja on Wednesday.
Yila said the apex bank is determined to recover loans from states and farmers who were beneficiaries of any of its interventions.
Although he did not mention the debtor states, Yila said state governments' monthly federation account allocation committee (FAAC) accruals are already being debited directly every month.
This deduction, he said, will last six months.
According to him, the Anchor Borrowers Programme (ABP) and Commercial Agric Credit (CAC) are part of the intervention programmes.
"Every person(s) or state that took that loan (ABP) is going to pay. We have their BVN," he said.
"These persons are smallholder farmers, who received funds for farming from state governments via the ABP, but have yet to pay them back."
The CBN director further said the apex bank has started making plans to work with the Economic and Financial Crimes Commission (EFCC) to ensure that the loans were recovered.
Yila said while the ABP loan repayments were particularly low, CAC was almost excellent.
"Under the ABP, the CBN gave out about N1 trillion but recovered only N400 billion. But under the CAC, the bank lent out about N800 billion and recovered N700 billion," he added.
"We have started recovering loans from state governments. We have been doing a loan workout programme with them, and we are debiting their monthly FAAC accruals directly for the loans.
"If a state government has taken N1 billion and is already in default, over six months, we debit them N150 million every month. So, we've started that programme.
"So, every single loan that has been given out through any of our intervention programmes must be paid back.
"There is absolutely no mercy. We have started; we are in recovery mode. At the development finance department, we have begun to recover the loans.
"There is the ABP which is a primary consumption element of our interventions. We lent out N1 trillion for the ABP, of which we have gotten over N400 billion back.
"Every single person or state that took that loan (ABP) is going to pay. We have their BVN. In fact, we have started implementing the Global Standing Instruction (GSI).
"We will continue to pull the account in the bank that they lent to or whichever bank that they have. Anytime we see money in that account, we will recover it.
"We are working with the EFCC. The CBN governor has approved the collaboration with the EFCC on loan recoveries."
Yila also said that credit facilities extended to businesses and individuals have not performed poorly, adding that out of the N9 trillion intervention fund to instigate economic growth, about N5 trillion is still under moratorium.
Reps summon Emefiele, demand suspension of new cash withdrawal limit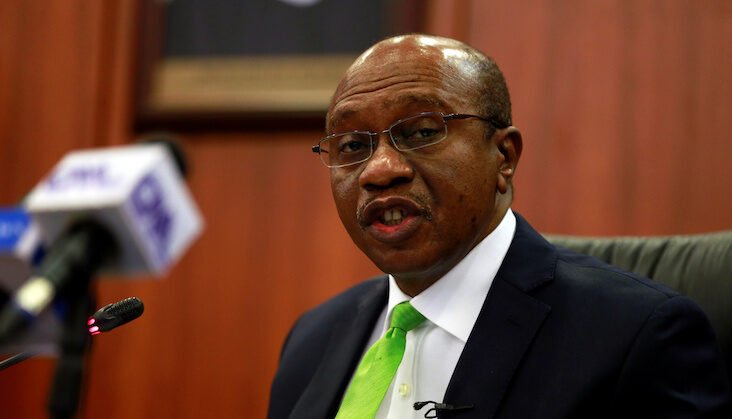 The house of representatives has asked the Central Bank of Nigeria (CBN) to suspend the limits on weekly cash withdrawals by individuals and corporate entities.
The lawmakers also summoned Godwin Emefiele, CBN governor, over the new policy scheduled to take effect on January 9, 2023.
The resolution was passed during a plenary session on Thursday following the adoption of a motion of urgent public importance sponsored by Aliyu Magaji, a lawmaker from Jigawa.
In a memo issued on Tuesday, signed by the Director of Banking Supervision, Haruna Mustafa, the apex bank directed all banks and other financial institutions to ensure that over-the-counter cash withdrawals by individuals and corporate entities do not exceed N100,000 and N500, 000, respectively, per week.
It also directed that only N200 and lower denominations should be loaded into banks' ATMs.
At the plenary, the lawmakers resolved that CBN should halt the implementation pending conclusion of probe.
Emefiele is expected to appear next Thursday.
Diesel cost: NRC hikes fares on Lagos-Ibadan train service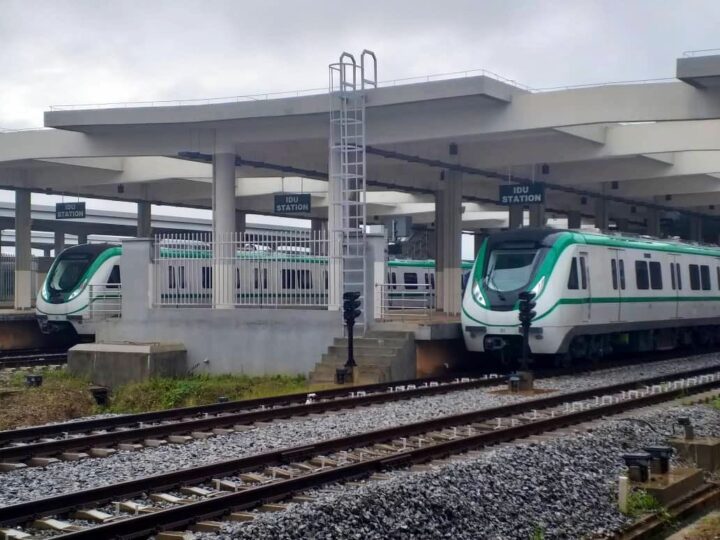 The Nigeria Railway Corporation (NRC) has announced new fares for Lagos-Ibadan and Lagos-Abeokuta train services.
In August, NRC reduced the number of trips on the Lagos-Ibadan route due to a hike in the price of diesel.
In a memo seen by newsmen, the train services for the Lagos-Ibadan route were given new fares.
"The new fare on Lagos – Ibadan Train Service (LITS)," the memo reads.
"Lagos – Ibadan, and Ibadan – Lagos; First class (9,000), Business, (6500), Standard, adult (3600), minor (3000).
"Lagos – Abeokuta, and Abeokuta – Lagos; First class (6,000); Business (4,500), Standard, adult (3,000), minor (2,000).
"Abeokuta – Ibadan, and Ibadan – Abeokuta; First class (3,000), Business (2,000), Standard, adult (1,000), Standard, minor (600)."
Meanwhile, last week, the NRC hinted on the increased cost of diesel and other logistics which can be a significant determinant in the new price of train services.
Fidet Okhiria, NRC managing director, had said the increase in price would be done while considering the interests of Nigerians.
Okhiria also called on passengers to make some sacrifices and collaborate with the corporation to ensure the continued provision of the service.
"It is better to have it operating than not operating. It is the service we are providing but in order to provide it, everybody has to make some sacrifices," Okhiria had said.
CBN reduces over-the-counter withdrawals to N100k, N500k per week for individuals and companies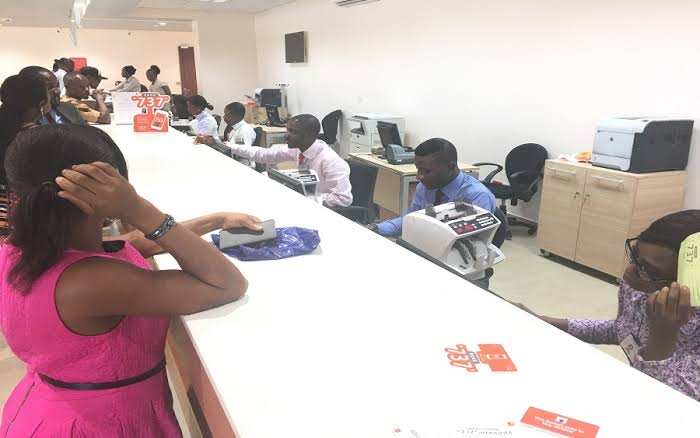 The Central Bank of Nigeria (CBN) has announced a new policy that mandates deposit money banks and other financial institutions to ensure that over-the-counter cash withdrawals by individuals and corporate entities do not exceed N100, 000 and N500, 000, respectively, per week.
The revised cash withdrawal limits, contained in a circular issued today by the apex bank and seen by newsmen, will take effect nationwide on January 9, 2023.
After the policy takes effect, all cash withdrawals above the stated limits will attract processing fees of 5% and 10%, respectively.
The new policy is coming barely weeks after President Muhammadu Buhari launched the newly redesigned N200, N500, and N1000 banknotes.
In line with the new cash withdrawal limits, any third-party cheques above N50, 000 will not be processed over the counter by any bank. The CBN said the "extant limits of N10, 000, 000 on clearing cheques still subsist".
Weekly withdrawals through automated teller machines (ATMs) will be reduced to N100, 000 per individual. Withdrawals through this will be subject to an N20, 000 daily withdrawal limit.
In the same vein, the daily withdrawal limit through a point of sale (POS) terminals is N20, 000.

Note that the new N500 and N1000 banknotes will not be withdrawn through ATMs, as only N200 and below will be made available through the channel.
The CBN said there is a provision for individuals and corporates to withdraw N5 million and N10 million, respectively, once a month.
However, this is only for rare occasions and all parties intending to take advantage of this provision must provide compelling evidence of legitimate business purposes.
"In compelling circumstances, not exceeding once a month, where cash withdrawal above the prescribed limits is required for legitimate purposes, such cash withdrawals shall not exceed N5, 000,000 and N10, 000, 000 for individuals and corporate organisations, respectively, and shall be subject to the referenced processing fees in (1) above, in addition to the enhanced due diligence and further information requirements."

To qualify for this exception, individuals and corporate organisations must provide the following information:
Valid means of identification.
Bank verification number (BVN)
Notarised declaration by the customer stating the reason for the excess cash withdrawal.

Written approval by the Managing Directors for drawees withdrawing on behalf of companies.
The CEOs of banks must authorise such withdrawals in writing.