Diabetes: Nigeria ranks 4th in consumption of soft drinks — Experts
Experts have on Thursday, said Nigeria ranks 4th in the world for the highest consumers of Sugar Sweetened Beverages, SSBs, also known as soft drinks.
Executive Director, Project PINK BLUE, Runcie Chidebe, disclosed this during the global week of action for non-communicable diseases with the theme: "Invest in NCDs today, save lives and money tomorrow," in Abuja.
Chidebe, represented by the Programme Coordinator, Project PINK BLUE, Gloria Okwu, said the World Health Organization, WHO, recommends that individuals take less than 10 cubes of sugar per day as a 35cl bottle contains as much as nine cubes of sugar.
She said, "Nigeria is the world's 4th highest consumer of SSBs commonly known as soft drinks. An estimated 38.6 million litres of soft drinks are sold in Nigeria annually. Of particular concern is overconsumption among adolescents as indicated in a study where 97 percent of the 1,000 respondents consumed at least 35cl of soft drink daily. A 35cl bottle may contain as much as nine cubes of sugar, while the WHO recommends that individuals should take less than 10 cubes per day."
She alluded that uncontrolled sugar intake could lead to other health conditions, like cancer, kidney diseases.
"People who consume one or two drink a day have a 26 percent chance of developing type 2 diabetes than people who rarely drink them. The consumption of Sugar Sweetened Beverages like soft drinks has been implicated in eleven cancers and there is strong evidence that being overweight or obese increases the risk of ten cancers: bowel (colorectal):
gallbladder, kidney, liver; oesophagus: ovary: pancreas, prostate (advanced): postmenopausal breast and womb (endometrial)," She stated.
Speaking in the same vein, Vice President, Nigerian Cancer Society, Comrade Elijah Elijah, said that in 2021, Nigeria accounted for 3.6 million diabetic patients, with those numbers expected to rise to 4.9 million by 2030.
Army captain announces takeover in Burkina Faso — second coup in 8 months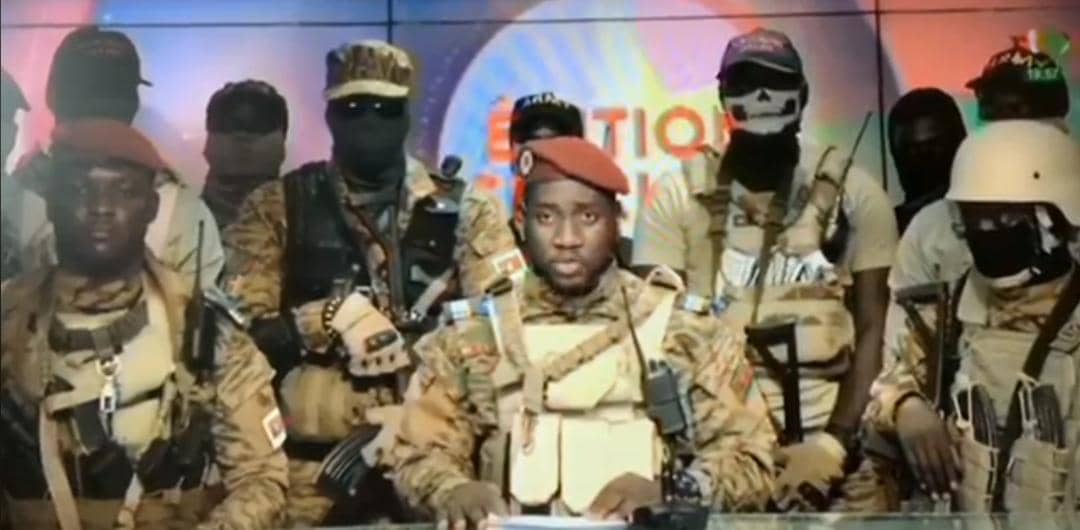 Ibrahim Traore, army captain in Burkina Faso, has ousted Paul-Henri Damiba, the country's military leader.
Traore announced the development in a national broadcast on Friday evening.
Earlier on Friday, TheCable had reported that heavy gunfire was heard from the main military base and some residential areas in Ouagadougou, Burkina Faso's capital.
A number of armed soldiers had also been positioned along the road leading to the presidential palace.
However, Damiba, in a statement via the presidency's Facebook hours later, said the incident was the result of mood swing of soldiers, adding that people should not panic over what they are reading on social media.
He had also said discussions were underway to restore calm.
Traore, in a national broadcast on Friday, cited Damiba's inability to deliver on his promises as the reason for the coup.
"Faced with the deteriorating situation, we tried several times to get Damiba to refocus the transition on the security question," he said.
"Damiba's actions gradually convinced us that his ambitions were diverting away from what we set out to do. We decided this day to remove Damiba."
According to Traore, Damiba had rejected proposals by the officers to reorganise the army and instead continued with the military structure that had led to the fall of the previous government.
He added that national stakeholders will soon be invited to adopt a new transitional charter and designate a new civilian or military president.
He also announced that borders were closed indefinitely and all political activities were suspended.
The development makes it the country's second coup in eight months.
WhatsApp, Instagram access restricted in Iran as anti-hijab protests enter 6th day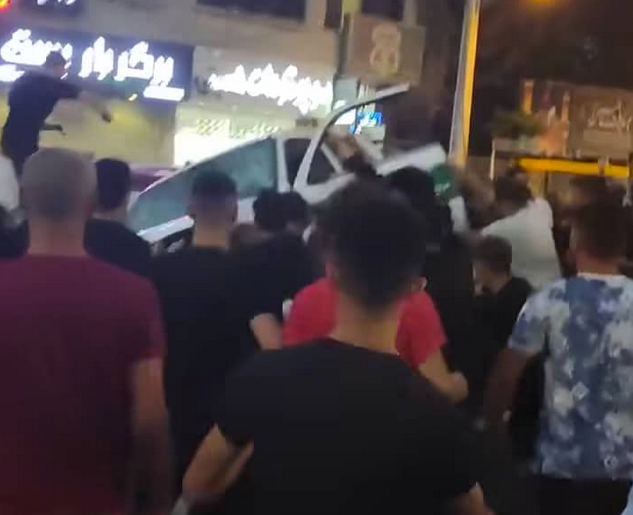 Access to Instagram and WhatsApp have been restricted in Iran following escalating "anti-hijab" protests which have now entered the sixth day.
The protests were sparked by the death of Mahsa Amini, who was said to have been arrested on September 13 for not wearing a proper hijab.
According to the BBC, the 22-year-old Amini died three days after her arrest and detention, and during her funeral, protests broke out.
Prior to the latest restrictions, Twitter and Facebook had been banned in Iran.
Netblocks, an independent non-partisan global internet monitor, also confirmed network restrictions.
"Users have also reported the disconnection or severe slowing of internet service in multiple cities since the first disruption was registered on Friday 16 September 2022," NetBlocks said.
Also, WhatsApp, owned by Meta, has reacted to the reports of restrictions of its service in Iran.
"The core of our mission is to connect people privately. We are not intentionally disrupting access to our platform, nor are we blocking Iranian numbers. We do everything in our technical power to maintain our services and enable the use of all users in the world," WhatsApp tweeted on Thursday.
The core of our mission is to connect people privately. We are not intentionally disrupting access to our platform, nor are we blocking Iranian numbers. We do everything in our technical power to maintain our services and enable the use of all users in the world.

— WhatsApp (@WhatsApp) September 22, 2022
According to a BBC report, Amini, a Kurdish woman from the north-western city of Saqez, was arrested by the morality police after she was accused of breaking a law requiring women to cover their hair with a hijab or headscarf.
She was said to have fallen into coma shortly after collapsing at a detention centre.
According to a statement by the United Nations (UN), Nada al-Nashif, UN high commissioner for human rights, has called for an investigation into the death of the 22-year-old, adding that there are reports that she was beaten on the head with a baton.
"Mahsa Amini's tragic death and allegations of torture and ill-treatment must be promptly, impartially and effectively investigated by an independent competent authority, that ensures, in particular, that her family has access to justice and truth," Al-Nashif said.
"The authorities must stop targeting, harassing, and detaining women who do not abide by the hijab rules."
The police have denied that the deceased was mistreated and said she suffered "sudden heart failure".
But her family insists that she was in good health before the arrest.
The compulsory dress code for women, which requires them to wear a headscarf and loose-fitting clothes, came into effect in Iran after the 1979 Islamic revolution.
Meanwhile, the "morality police" in the country are responsible for enforcing strict adherence to the dress code.
Amid the restrictions to social media platforms, there have been videos of women burning their hijabs, while some have cut their hair in protest.
According to the Iran human rights organisation, as of Thursday, there have been "mass arrests", while at least 31 civilians have been killed over the protests.
See some tweets on the protests below
Iran: Women cutting their hair in protest to Mahsa (Zhina) Amini's death, 22-y-o Kurdish woman who died on 16Sep after going into a coma in police custody, arrested over "violating" Islamic hijab rules. (@ShinD1982, @negarkardan) #MahsaAmini #مهسا_امینیpic.twitter.com/kV7mIqLKX2

— Khosro Kalbasi (@KhosroKalbasi) September 18, 2022
"Islamic Republic we don't want, we don't want!"
What we want is just Freedom!#مهسا_امینی#OpIran #MahsaAmini #Mahsa_Amini#IranRevolution pic.twitter.com/JJhpyuWQd2

— Hamid Azad (@HamidAz17344424) September 22, 2022
WATCH LIVE: Mourners wipe tears as UK pauses and falls silent at Queen Elizabeth's funeral
The crowd who have gathered outside Westminster Abbey and along Parliament Street fell silent as the funeral service for Queen Elizabeth II began, writes reporter
Samuel Osborne.
Members of the public whispered to those next to them while others gently hushed children as the service was broadcast to the crowd over loudspeakers.
Many stood in quiet contemplation while others wiped away tears as they listened to the hymns and readings.
What must be hundreds, if not thousands, of people rose to their feet in London's Hyde Park for the start of the funeral of Queen Elizabeth II, writes reporter Victoria Seabrook.
The chatter from earlier became hushed and most in the crowd stood with their hands together, listening to the service.
It is also striking how few people held up their phones to take photos or videos – now a familiar sight at big gatherings, especially music festivals.
Seeing everyone sitting down again gave a better sense of just how many people are here.
Other than the audio from the ceremony, booming through the speakers, it is staggeringly quiet for such a large crowd.
According to official figures, tens of thousands of people are there.