Diabetes: Nigeria ranks 4th in consumption of soft drinks — Experts
Experts have on Thursday, said Nigeria ranks 4th in the world for the highest consumers of Sugar Sweetened Beverages, SSBs, also known as soft drinks.
Executive Director, Project PINK BLUE, Runcie Chidebe, disclosed this during the global week of action for non-communicable diseases with the theme: "Invest in NCDs today, save lives and money tomorrow," in Abuja.
Chidebe, represented by the Programme Coordinator, Project PINK BLUE, Gloria Okwu, said the World Health Organization, WHO, recommends that individuals take less than 10 cubes of sugar per day as a 35cl bottle contains as much as nine cubes of sugar.
She said, "Nigeria is the world's 4th highest consumer of SSBs commonly known as soft drinks. An estimated 38.6 million litres of soft drinks are sold in Nigeria annually. Of particular concern is overconsumption among adolescents as indicated in a study where 97 percent of the 1,000 respondents consumed at least 35cl of soft drink daily. A 35cl bottle may contain as much as nine cubes of sugar, while the WHO recommends that individuals should take less than 10 cubes per day."
She alluded that uncontrolled sugar intake could lead to other health conditions, like cancer, kidney diseases.
"People who consume one or two drink a day have a 26 percent chance of developing type 2 diabetes than people who rarely drink them. The consumption of Sugar Sweetened Beverages like soft drinks has been implicated in eleven cancers and there is strong evidence that being overweight or obese increases the risk of ten cancers: bowel (colorectal):
gallbladder, kidney, liver; oesophagus: ovary: pancreas, prostate (advanced): postmenopausal breast and womb (endometrial)," She stated.
Speaking in the same vein, Vice President, Nigerian Cancer Society, Comrade Elijah Elijah, said that in 2021, Nigeria accounted for 3.6 million diabetic patients, with those numbers expected to rise to 4.9 million by 2030.
Indian bridge under construction collapses for second time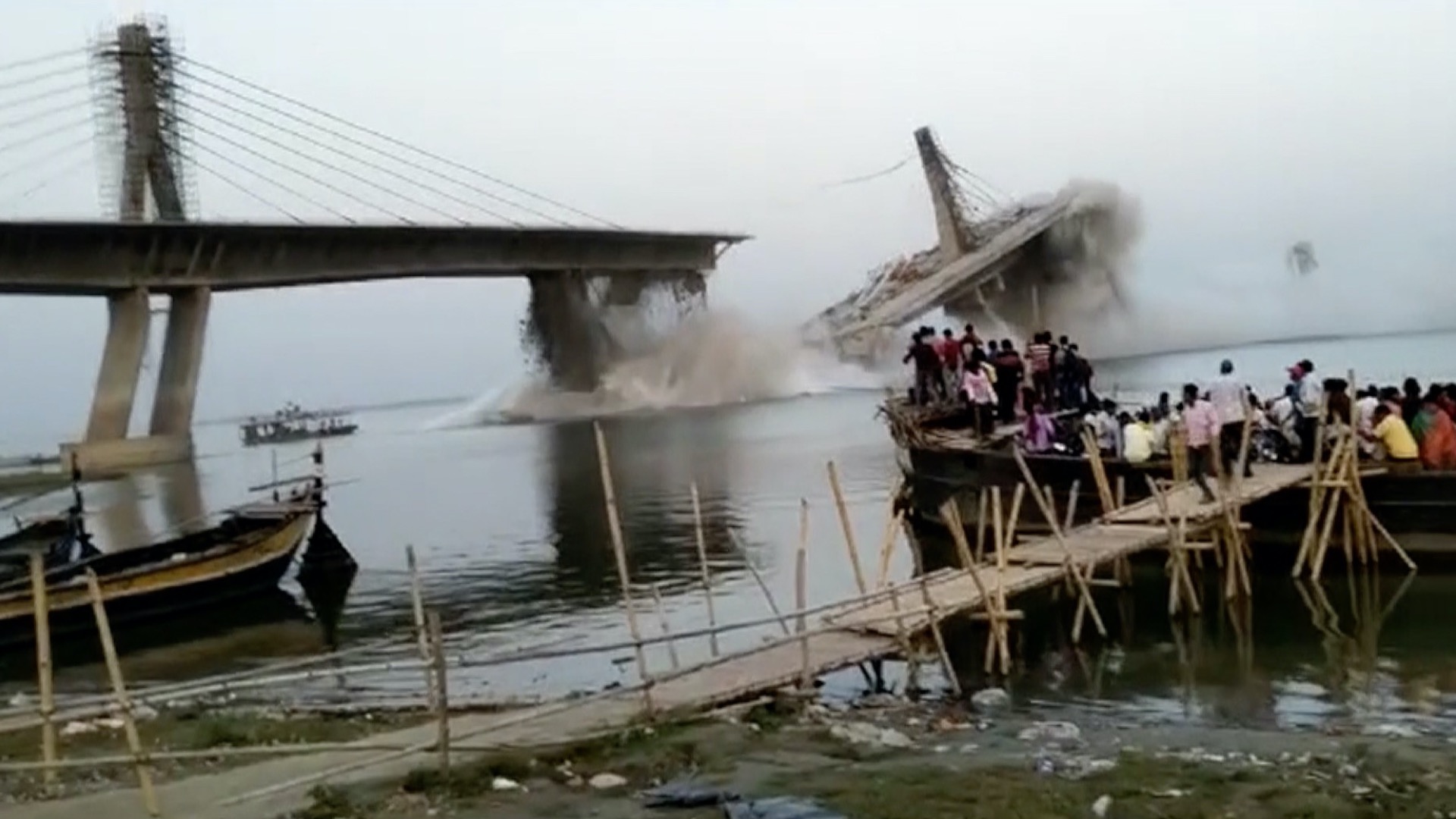 A suspension bridge under construction in India's poorest state collapsed for the second time in 14 months, with one person reported missing on Sunday.
Reuters said the bridge was being built over the River Ganges in Bhagalpur district of India's eastern state of Bihar.
Construction was slated to be completed in 2019 but faced multiple challenges, including those caused by an earlier collapse on April 30 last year due to strong winds and rain.
"There was a massive stir over here, it felt like there was a blast. Later we found out the bridge had collapsed," Rakesh Kumar, a local resident disclosed.
Eight men were on the bridge at the time of its collapse on Sunday, with one guard reported missing.
The report said there was footage which showed a section of the bridge partially submerged in water, with only some pillars and cables connected extending out to indicate where that portion of the structure once stood.
"We have conducted an investigation and I have reported the findings to the head of the district administration," Deputy Head of District Administration Amit Raj told the media.
Bihar Chief Minister Nitish Kumar, speaking to reporters on Monday, also promised "strict action".
"It is not being constructed correctly that is why it is collapsing. It should have been made more strong," he said.
In October last year, a colonial-era suspension bridge collapsed in the town of Morbi in the western state of Gujarat collapsed, plunging hundreds into the Machchhu river below and killing 135.
It had reopened just days earlier following months of repairs.
Japanese pay $55 per hour for 'smile lesson'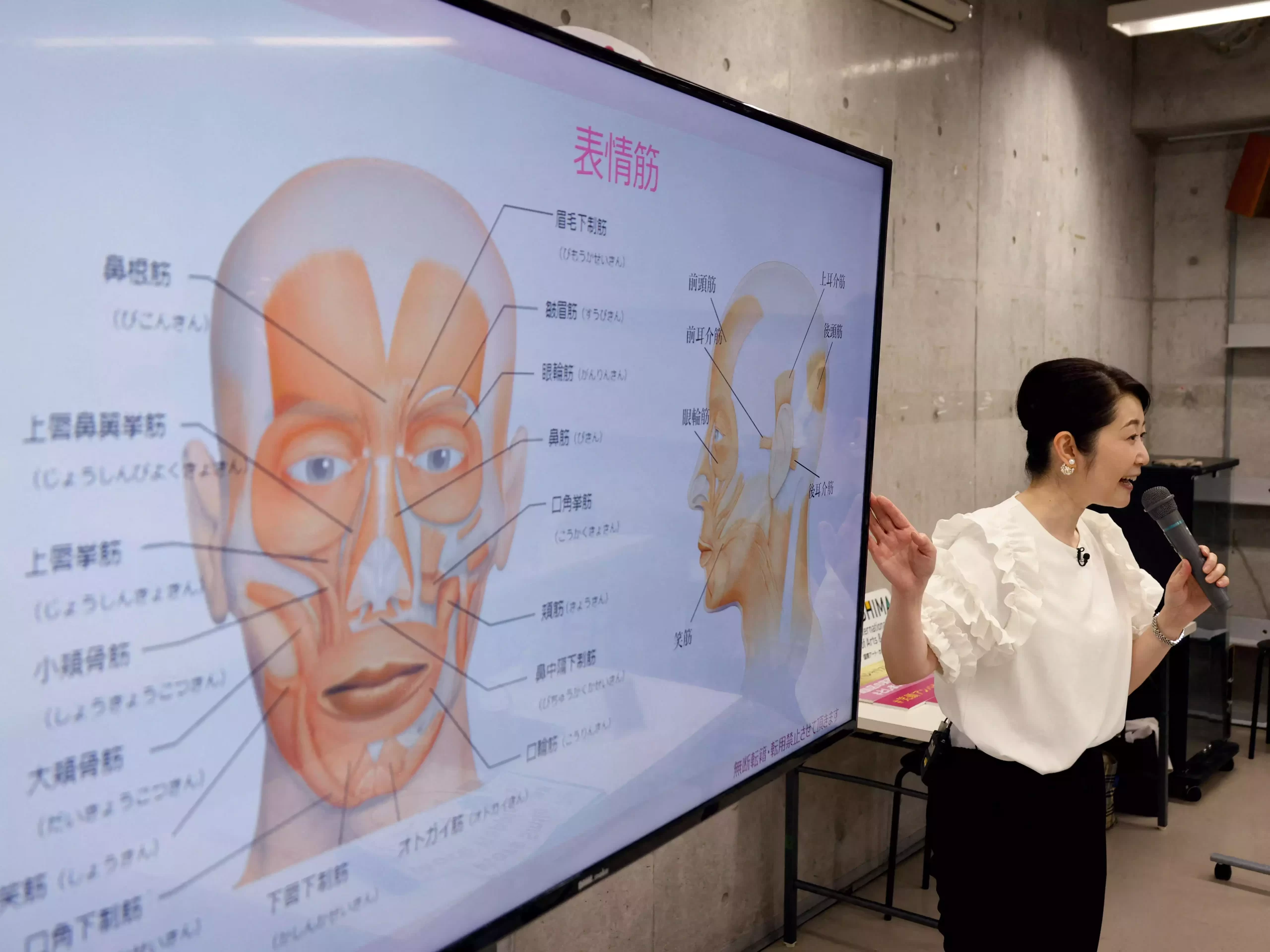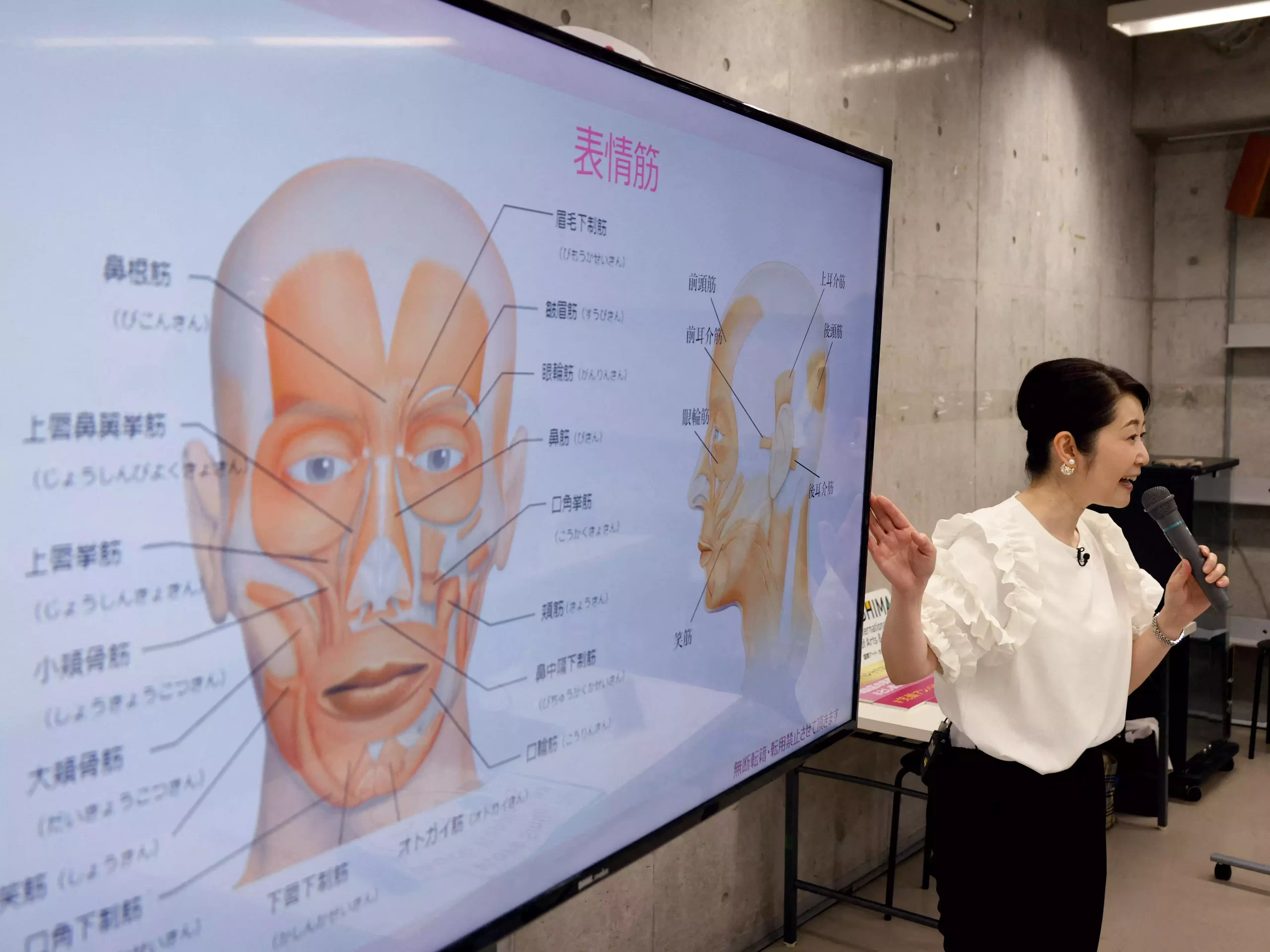 Some Japanese are paying $55 for an hour-long smile lesson after their government lifted the mandatory mask mandates in March.
The development followed three years of government recommendations that people wear masks.
After the COVID-19 pandemic in 2020, people in the country were advised to wear masks in order to protect themselves from the respiratory illness.
But since the recent lifting of the mask rules, many people have struggled to smile and feel the need to rehearse their facial expressions.
According to Reuters, Keiko Kawano, a smiling instructor, founded a company called Egaoiku – which means "Smile Education" in 2017.
Her services, however, increased more than four times in demand after the government of the country lifted its recommendation to wear masks.
Kawano's customers include young people, companies seeking more approachable salespeople, and local governments looking to improve the well-being of their residents.
Before the COVID-19 pandemic, wearing a mask was normal for many people in Japan who want to protect themselves from a cold or hay fever during the winter and spring seasons.
A poll in May also showed that only 8 percent of the population said they had stopped wearing masks altogether.
Himawari Yoshida, one of the students taking the class to prepare for the job market, said she needed to work on her smile.
"I hadn't used my facial muscles much during COVID so it's good exercise," the 20-year-old said.
Kawano said she teaches the one-hour-long smile lessons because young people have become used to life with masks.
Kawano, who is a former radio host, trademarked the 'Hollywood Style Smiling Technique' and has also trained 23 other people on how to be smiling coaches.
Her coaching techniques are "crescent eyes, round cheeks and shaping the edges of the mouth to bare eight pearly whites in the upper row."
"Culturally, a smile signifies that I'm not holding a gun and I'm not a threat to you," she said.
"With a surge in inbound tourists, Japanese people need to communicate with foreigners with more than just their eyes. I think there's a growing need for people to smile."
Senegal shuts social media as protesters die after sentencing of opposition leader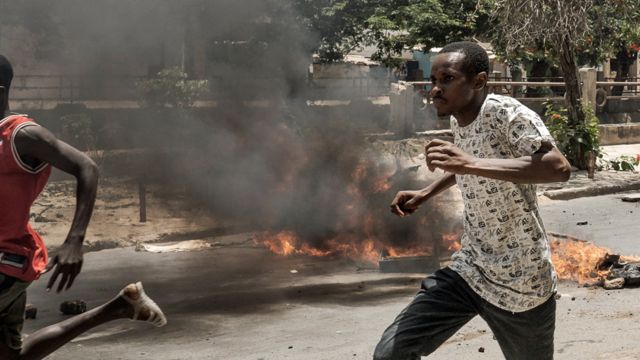 The Senegalese government has shut down social media platforms and deployed its military in the capital city of Dakar.
This follows eruption of violence over the sentencing of opposition leader Ousmane Sonko.
Sonko, who was standing trial on allegations of rape and corruption, was sentenced on Thursday to two years in jail.
The court acquitted Sonko of charges of rape and issuing death threats, but found him guilty of corrupting the youth under the country's penal code.
At least nine persons have died after violent clashes between protesters and security forces.
In a bid to control the situation and prevent it from escalating, the government banned social media platforms including Facebook, Instagram, Messenger, Telegram, TikTok, WhatsApp and YouTube.
According to interior minister Antoine Félix Diome, the government imposed restrictions on social media to stop the "dissemination of hate and subversive messages".
Sonko, who is the mayor of Ziguinchor city, is said to be popular among the youth.
Sonko's PASTEF party has described the sentencing as political and a ploy to prevent him from contesting next year's presidential election.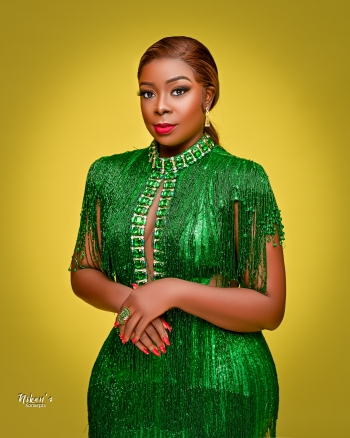 Bodex F. Hungbo, SPMIIM is a multiple award-winning Nigerian Digital Media Practitioner, Digital Strategist, PR consultant, Brand and Event Expert, Tv Presenter, Tier-A Blogger/Influencer, and a top cobbler in Nigeria.
She has widespread experiences across different professions and skills, which includes experiences in; Marketing, Media, Broadcasting, Brand and Event Management, Administration and Management with prior stints at MTN, NAPIMS-NNPC, GLOBAL FLEET OIL AND GAS, LTV, Silverbird and a host of others