5 fruits that will brighten your complexion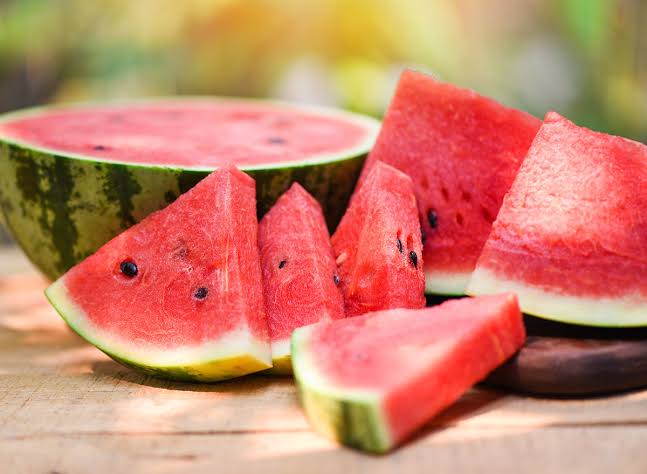 Eating good fruit is the first step on the path to beautiful skin.
Skin care products can only externally repair your skin. Important vitamins and minerals need to be a part of your diet if you want to glow. Consuming vitamin-rich fruits is the simplest way to great skin.
Fruits are a great source of vitamins, minerals, and antioxidants that can maintain the health of your skin cells and the incredible water content is also good for the skin.
Avocados
Avocados are a good source of fibre, vitamins E, A, C, K, B6, niacin, folate, and pantothenic. They have It possesses anti-oxidant qualities that reduce oxidative damage and DNA damage. Avocados reduce inflammation, maintain the flexibility of the skin, and accelerate the healing of wounds.
Your salad, burgers, breakfast bowl, and sandwiches should all have avocado. Make a smoothie with spinach and avocado or combine avocado with hummus or yoghurt to make an avocado dip.
Oranges
Oranges contain a lot of vitamin C; 100 grams of oranges have 54 milligrams of this antioxidant. Oranges can reduce inflammation, oxidative damage, photodamage, and DNA damage, and promote collagen production.
Eat a fresh orange every day or drink freshly squeezed orange juice along with the pulp. If you have stomach ulcers, stay away from the pulp.
Salad, pizza, cake, and smoothies can all be garnished with oranges.
Watermelon
For oily and acne-prone skin, watermelon works wonders. Watermelon contains 92% of water, 0.4% dietary fibre, 0.5% sugar, 7.5% carbohydrates, and 0.4% dietary fibre in addition to carotenoids, flavonoids, and lycopene. It is free of cholesterol and fat.
Eat a medium bowl of watermelon for lunch or breakfast
Drink freshly blended watermelon juice or use watermelon in a fruit salad. You could also add watermelon to your smoothie.
Cucumbers
Sea cucumbers help reduce wrinkles, according to scientific research. Cucumbers also have high water content. Vitamin K, C, and dietary fibre are also abundant in unpeeled cucumbers.
Make smoothies, sandwiches, salads, and other meals with cucumber.
Prepare a glass of cucumber juice and season with a pinch of pink Himalayan salt, lime juice, and cumin powder. You can also snack on cucumber.
Apples
Apples have potassium, calcium, magnesium, dietary fibre, vitamins A and C, and potassium. They help remove free oxygen radicals that damage skin since they have antioxidants.
Eat one apple each day as part of a balanced snack with some nuts. Incorporate apple slices into your cereal, oatmeal, or cornflakes for breakfast.
Make apple juice or include an apple in your smoothie.
Smoking 3 sticks of cigarette reduces life by 24 hours, says Health expert, Prof Olatunji Aina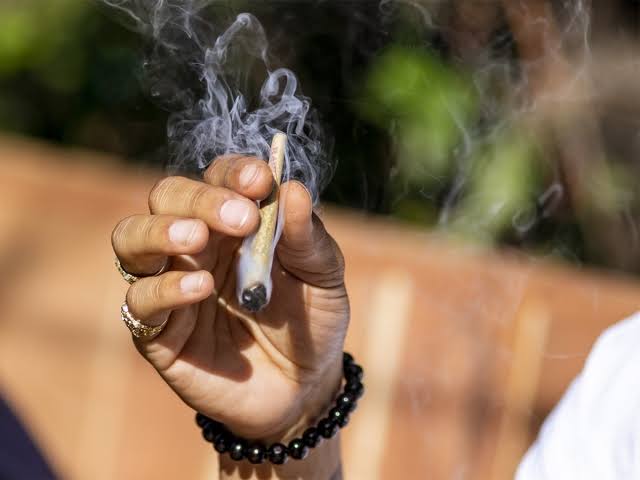 'Smokers are liable to die young' – This was Prof. Olatunji Aina's submission as a keynote speaker at Vanguard's 2nd Mental Health Summit that held on Thursday in Lagos.
The summit themed: "Mental Health in a Distressed Economy – Drug Abuse: A New Force Driving Mental Health Crises in Nigeria" brought together health experts to speak on the condition that has been referred to as a 'silent killer'.
Prof Aina who is also a Consultant Psychiatrist identified excessive smoking as one of the conditions that could lead to mental health issues.
He said: "It has been discovered that frequent, persistent smoking can also cause mental health issues and early death.
"According to findings, smoking a stick of cigarette reduces your life by eight hours, so when you smoke three sticks, you know one day of your life is gone. And we know there are those who smoke more than three sticks in a day.
"The damage is does to one's health cannot be overemphasised, this is why there is always a warning that comes with smoking."
He further called for more attention to be paid to those battling mental health issues alongside improved advocacy.
Other causes of mental health issues as listed by Prof. Aina are poverty, insomnia and illnesses.
COZA Church Founder Biodun Fatoyinbo survives stroke (Photos)
Founder, Commonwealth Of Zion Assembly, COZA, Pastor Biodun Fatoyinbo, who reportedly suffered a stroke a few months ago, has overcome the health issue and is well and alive.
The controversial cleric, who has been away from the spotlight for about seven months, recently put out new pictures of himself after he survived the stroke.
The once bespectacled cleric now looks very emaciated.
He is currently in Manchester with his family and some of his church members for a church programme.
Drinking alcohol in pregnancy can alter baby's brain structure, study warns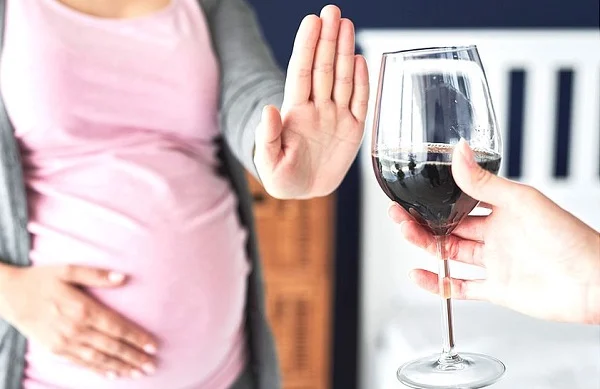 An MRI (magnetic resonance imaging) study has found that drinking alcohol even in moderate to low amounts during pregnancy can change the baby's brain structure and delay its development.
For the study presented on Tuesday at the annual meeting of the Radiological Society of North America (RSNA), a group of researchers analysed MRI exams of 24 foetuses with prenatal alcohol exposure.
The foetuses were between 22 and 36 weeks of gestation at the time of the MRI.
Alcohol exposure was determined via anonymous surveys of the mothers.
Seventeen of 24 mothers drank alcohol relatively infrequently, with average alcohol consumption of less than one alcoholic drink per week.
Three mothers drank one to three drinks per week, and two mothers drank four to six drinks per week.
One mother consumed an average of 14 or more drinks per week.
Six mothers also reported at least one binge drinking event exceeding four drinks on one occasion during pregnancy.
The researchers found that the foetal total maturation score (fTMS) for the babies with alcohol exposure was significantly lower than in the age-matched controls while the right superior temporal sulcus (STS) was shallower.
STS, the researchers explained, is involved in social cognition, audiovisual integration, and language perception.
The researchers said the brain changes were seen in the foetuses even at low levels of alcohol exposure.
"We found the greatest changes in the temporal brain region and STS. We know that the formation of the STS has a great influence on language development during childhood," said Gregor Kasprian, senior author of the study.
Although they stated that the long-term effects are still unclear, the researchers said alcohol consumption during pregnancy can expose the foetus to a group of conditions called foetal alcohol spectrum disorders.
Babies born with fetal alcohol spectrum disorders, they added, could develop learning disabilities, behavioral problems, or speech and language delays.