Arsenal defender Pablo Mari stabbed at Italian supermarket
At least one person has died with five others injured in a stabbing in a supermarket in Assago, Milan, in Italy.
Pablo Mari, Arsenal's player who is currently on loan at Monza FC, was among those injured in the attack which started at around 4pm on Thursday.
According to local reports, a 46-year-old suspect has been detained with the authorities ruling out a terrorist motive for the attack.
The attacker, who reportedly has mental health problems, had grabbed the weapon from the supermarket shelf and stabbed people at random before he was apprehended by customers who handed him over to the police.
A 30-year-old cashier at the supermarket was killed while Mari and four others suffered injuries.
According to BBC, the Spanish footballer suffered a stab wound to the back – but his injuries are not life-threatening.
He had been shopping with his wife and young son when the attack took place.
Meanwhile, Arsenal, in a statement on the club's website, said the 29-year-old was taken to the hospital where further treatment is being administered.
FIFA honours Nigerian journalist Kunle Solaja for covering 9 World Cups
Kunle Solaja, Nigerian journalist and publisher of Sports Village Square, has been honoured by FIFA, in collaboration with the International Sports Press Association (AIPS), for his coverage of nine World Cup tournaments.
The ace sports journalist was celebrated alongside 81 others in a ceremony held in Doha, Qatar, on Tuesday.
Solaja and South Africa's Mark Glesson are the only Africans decorated with the prize.
They were presented with a certificate of achievement jointly signed by Gianni Infantino, FIFA president, and Gianni Merlo, the AIPS president.
A miniature replica of the World Cup trophy was also awarded to the journalists.
Speaking on the achievement, Solaja said he is inspired by journalists who have covered more than 15 World Cups and described the recognition as fulfilling.
"It's been very fantastic. The World Cup, to me, is the biggest worldwide spectacle that we can talk about. To be part of it has been very amazing and very fulfilling for me too," he said.
"I'm further inspired by people who've covered 15, 16, 17 World Cups, and I hope I'll be able to do that. In my first World Cup, I met a man, Diego Lucero, who was then known to be the only man to have watched all the editions of the World Cup."
Solaja covered his first World Cup in 1990. He has since then travelled to all the venues of the subsequent editions to report the quadrennial competition.
Cristiano Ronaldo agrees £173m deal to join Saudi Arabia side Al-Nassr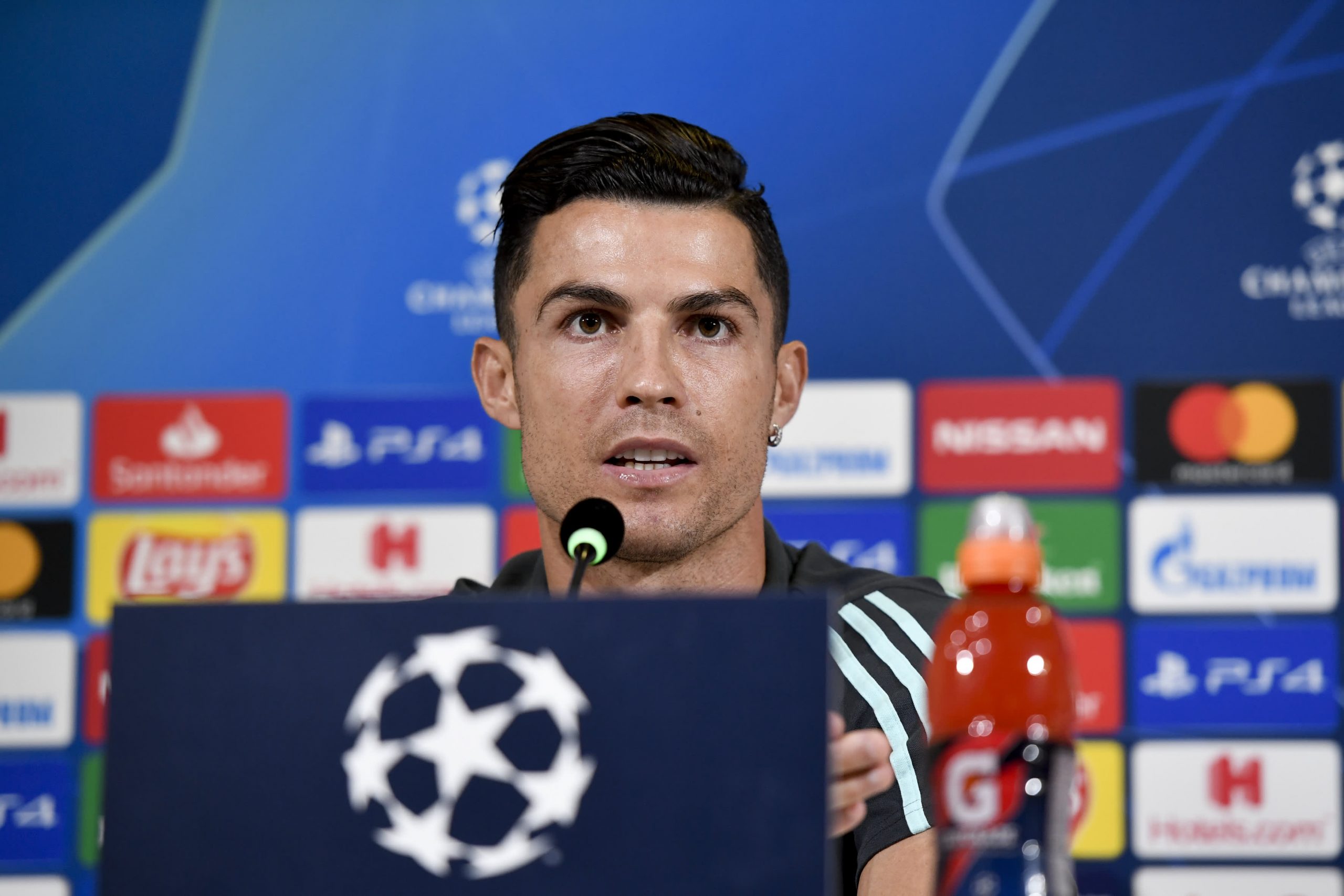 Cristiano Ronaldo has reportedly agreed to a staggering £172.9million-a-year contract with Al Nassr in Saudi Arabia.
The 37-year-old is on the lookout for a new team after Manchester United terminated his contract last week in response to his controversial interview with Piers Morgan earlier this month.
According to Marca, Ronaldo has been offered a two-and-a-half-year contract worth €200m (£173m) per season, and has an initial agreement to join the Saudi Arabian side after the World Cup.
Sources, however, close to the former Real Madrid and Juventus superstar insist no deal has been signed and that Ronaldo remains focused on the World Cup with his country.
However, reports in Spain today claim the 'dizzying figures' have been agreed which will see the five-time Ballon d'Or winner play outside Europe for the first time in his career.
Al-Nassr are one of the most successful clubs in Saudi Arabia, having being crowned winners of the country's top flight nine times, with their most recent triumph coming in 2019.
Cameroon's goalkeeper, Andre Onana leaves World Cup after dispute with coach
Goalkeeper Andre Onana has left Cameroon's World Cup camp in Qatar following his suspension by his country's football federation.
According to BBC, a source close to the footballer confirmed that the Inter Milan goaltender departed the Indomitable Lions' hotel and travelled to the airport on Tuesday.
He is said to be heading to Paris, the capital of France, before jetting back to Yaounde.
The development follows after Onana was involved in a confrontation with Rigobert Song, the team's head coach.
There are reports that the fallout between the duo was over Onana's insistent venturing out of his penalty area.
Consequently, the goalkeeper, who had played all of Cameroon's games in 2022, was dropped for Devis Epassy in the team's 3-3 draw against Serbia on Monday.
The country's football association thereafter announced the suspension of Onana over "disciplinary reasons."
In his reaction, Onana, in a tweet, said efforts from him to mitigate the situation failed to yield results.
"I have put all my efforts and energy into finding solutions to a situation that a footballer often experiences, but there has been no will on the other side," the statement reads in part.
"However, I always respect and support the decisions of the people in charge of pursuing the success of our team and country."