India halts cough syrup production at factory linked to deaths of Gambian children
Anil Vij, the health minister of India's northern state of Haryana, has ordered Maiden Pharmaceutical Limited to stop manufacturing all drugs with immediate effect.
Maiden Pharmaceuticals is said to have manufactured four cough syrups linked with acute kidney injuries and the death of 66 children in Gambia.
TheCable had recently reported that the World Health Organisation (WHO) issued an alert on the four cough syrups — Promethazine Oral Solution, Kofexmalin Baby Cough Syrup, Makoff Baby Cough Syrup, and Magrip N Cold Syrup.
The WHO said the four products were identified in the Gambia, but may have been distributed through informal markets to other countries or regions.
In a statement on Wednesday, Vij ordered a pause on manufacturing in the company.
The minister said about 12 flaws were found during a joint inspection conducted at the pharmaceutical company by India's federal and state drug departments.
"A notice has been served to the pharma company directing that total production shall be stopped," Vij was quoted as saying.
"Samples of the drugs mentioned by the WHO of Sonipat's pharmaceuticals company were sent to the Central Drug Lab in Kolkata. The reports are not in yet. Action will be taken after that."
The minister added that the Indian government was yet to get the complete information.
Meanwhile, the National Agency for Food and Drug Administration and Control (NAFDAC) has warned Nigerians against the use of the cough syrup brands.
Mojisola Adeyeye, NAFDAC director-general, said alerts have been sent to all healthcare providers and professional bodies on the agency's database.
The NAFDAC DG also said measures have been put in place to prevent the entry of the deadly cough syrups into Nigeria.
Apple is threatening to remove Twitter from App Store for no reason – Elon Musk raises alarm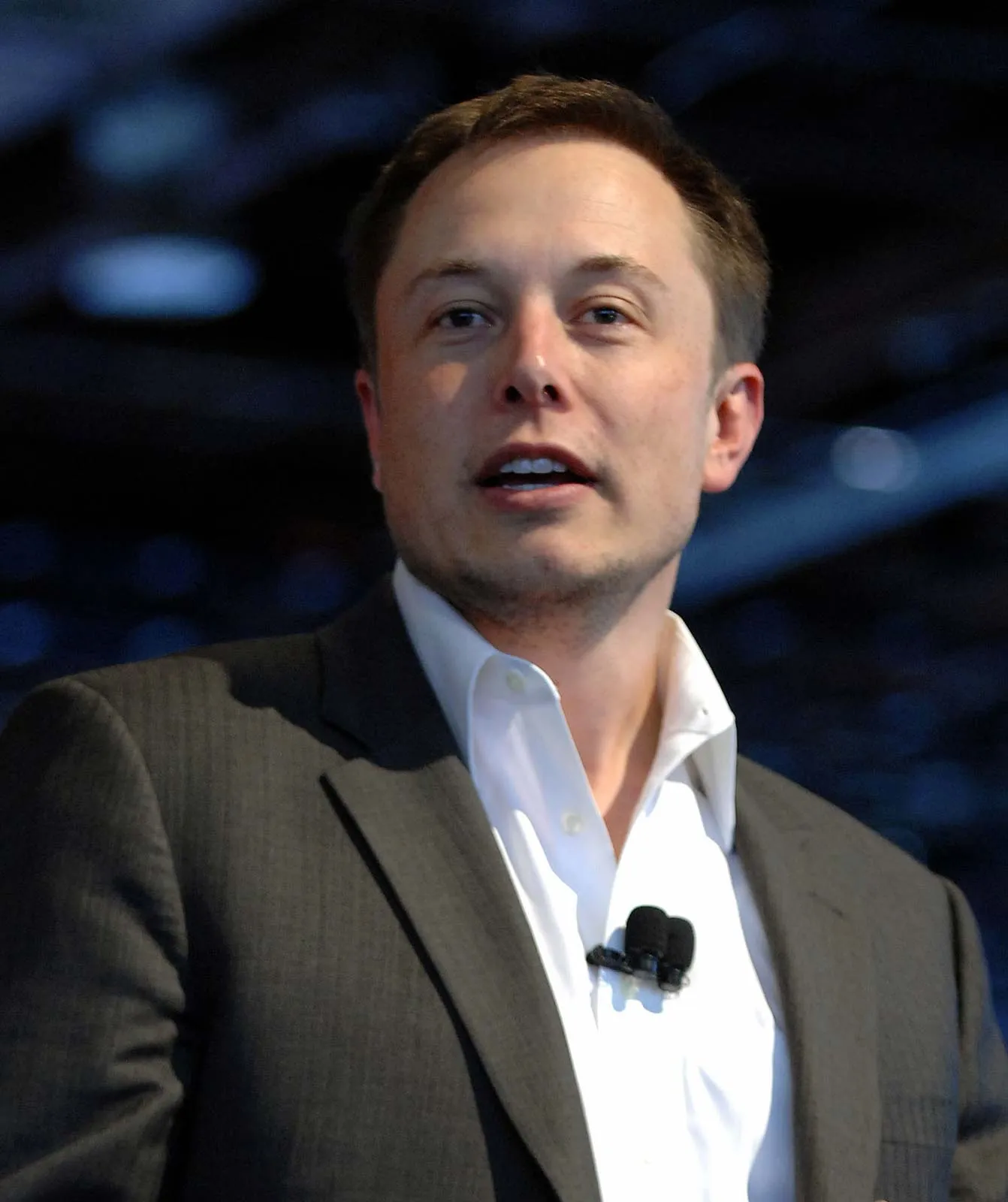 Elon Musk, owner and chief executive officer of Twitter, has accused Apple of threatening to remove the microblogging app from its Store.
Musk said this in a tweet on Monday evening.
His allegation comes amid social media discussions on the possibility of Apple and Google kicking off Twitter from their app stores over content moderation issues.
"Apple has also threatened to withhold Twitter from its App Store, but won't tell us why," the tweet reads.
Apple has also threatened to withhold Twitter from its App Store, but won't tell us why

— Elon Musk (@elonmusk) November 28, 2022
Musk also replied "yes" to a user question on whether Apple was threatening Twitter's presence in the App Store or making moderation demands.
Yes

— Elon Musk (@elonmusk) November 28, 2022
In another tweet, the billionaire said that Apple had cut back on its advertising on the platform.
"Apple has mostly stopped advertising on Twitter. Do they hate free speech in America?" he tweeted.
He then tagged Tim Cook, Apple's chief executive officer, asking, "What's going on here?"
What's going on here @tim_cook?

— Elon Musk (@elonmusk) November 28, 2022
Musk went on to publish a poll asking if Apple should "publish all censorship actions" taken that impact customers and he began retweeting content from companies that Apple has had discussions with on moderation.
Who else has Apple censored? https://t.co/lZculFIkAX

— Elon Musk (@elonmusk) November 28, 2022
Apple should publish all censorship actions it has taken that affect its customers

— Elon Musk (@elonmusk) November 28, 2022
US extends drop box eligibility period for non-immigrant visa renewals in Nigeria
The United States has extended the eligibility period for drop box or interview waiver for non-immigrant visa renewals in Nigeria.
The waiver, which began in March, had an eligibility period of 24 months.
In a statement on Friday, the US embassy said the eligibility period has now been extended to 48 months.
Non-immigrants whose US visas expired within the last 48 months or will expire in the next three months may now qualify to renew their visas without an interview.
"The US mission is also opening thousands of visa renewal appointments to assist applicants who wish to renew their visas," the statement reads.
To be eligible for a no-interview visa renewal, your application must for a B1/B2, F, M, J (academic only), H, L or C1/D (combined only) visa.
You must also meet the following criteria:
Your previous visa was issued in Nigeria
Your previous visa is in the same classification as your current application
Your previous visa was a full validity, multiple entry visa
Your previous visa expired within the last 48 months or will expire in the next 3 months from the date of application
You have all your passports covering the entire period since receiving the previous visa and the passport with the most recent visa

You have never been arrested or convicted of any crime or offence in the US, even if you later received a waiver or pardon
You have never worked without authorisation or remained beyond your permitted time in the US
"Please note that processing times for the program are expected to be up to two months and you will not be able to retrieve your passport during that time," the statement reads.
"Each applicant must individually meet the criteria; minors can apply without an interview only if they meet the eligibility criteria on their own."
The embassy warned against dubious entities seeking to scam unsuspecting persons with false visa offers, and advised applicants to fill out forms themselves via the official websites.
Qualified candidates can visit https://www.ustraveldocs.com/ng to start their application, while further information is available at https://ng.usembassy.gov/visas/nonimmigrant-visas/.
"As future opportunities for interview waiver appointments become available, they will be communicated via our website," the statement reads.
Police arrests Malawi's vice-president, Saulos Chilima over $280,000 bribery allegation
Saulos Chilima, vice-president of Malawi, has been arrested over allegations of corruption.
The country's Anti-Corruption Bureau (ACB) announced the development in a statement on Friday.
Egrita Ndala, ACB's spokesperson, said the arrest was over allegations that the vice-president received $280,000 in exchange for awarding government contracts to Zuneth Sattar, a British-Malawian businessman.
ACB had, in June, submitted a report to Lazarus Chakwera, Malawi's president, detailing allegations of bribery against public officers, including Chilima, in connection to dealings with Sattar.
In response, Chakwera stripped the vice-president of all delegated powers after the ACB report.
"I have decided to withdraw all delegated functions from vice president Saulos Chilima," Malawi's president said.
Chilima said he would not interfere with the investigations but would challenge his implication within legal means.
Speaking on his arrest, the ACB spokesperson said the vice-president would be charged to court on three counts of corruption.
"On 25th November, 2022, the Anti-Corruption Bureau (ACB) arrested Dr. Saulos Klaus Chilima, vice president of the Republic of Malawi on allegation that between March 2021 and October 2021, he received advantage in form of money amounting to USD 280,000 and other items from Zuneth Sattar as a reward for Dr. Chilima to assist Xaviar Limited and Malachite FZE, which are companies connected to Zuneth Sattar to be awarded contracts by the Malawi government," the statement reads.
"Dr. Chilima will be taken to court where he is expected to be charged as follows:
"Three counts of corrupt practices by a public officer contrary to section 24(1) of the Corrupt Practices Act as read with section 34 of the Corrupt Practices Act.
"Two counts of receiving advantage for using influence in regard to contracts contrary to section 29 (1) (b) of the Corrupt Practices Act as read with section 34 of the Corrupt Practices Act.
"One count of failing to make a full report to a police officer or an officer of the bureau that an advantage had been corruptly given contrary to section 36 (1) of the Corrupt Practices Act."