MURIC calls for relocation of JAMB and WAEC centers from RCCG camp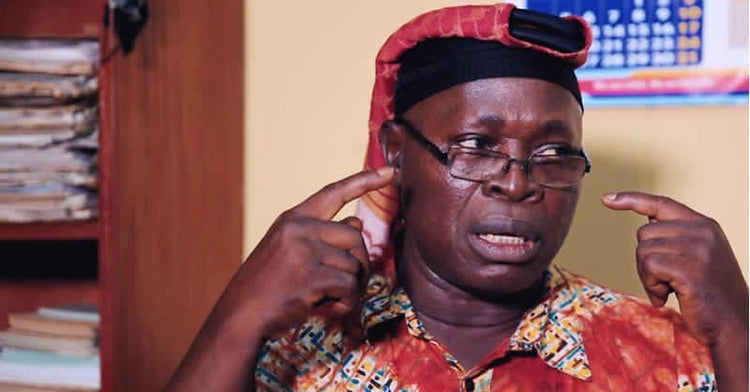 A Muslim rights advocacy group, the Muslim Rights Concern (MURIC) demanded the relocation of examination centres from the Redeemed Christian Church of God (RCCG) Redemption Camp situated along the Lagos-Ibadan expressway.
In a statement signed by its Director, Prof. Ishaq Akintola on Wednesday, MURIC expressed concern that Muslims were being barred from entering the Redemption Camp.
According to MURIC, Muslims were barred from transacting business in their banks or checking their centres for the West African Senior School Certificate Examination (WASSCE), Unified Tertiary Matriculation Examination (UTME) among other examinations.
The MURIC Director stated that the organisation has been inundated with complaints from Nigerian Muslims, who were denied access to the camp.
Akintola insisted that MURIC has evidence to back up its allegations.
The statement read, "The Redeemed Christian Church of God (RCCG) yesterday denied the allegation that it was disallowing Muslims from entering its camp along Lagos-Ibadan expressway to transact business in their banks or to check their WAEC, JAMB and other examination centres.
"We were shocked yesterday when we learnt that the Redeemed Christian Church of God (RCCG) denied our allegation that it was disallowing Muslims from entering its camp along Lagos-Ibadan expressway to transact business in their banks or to check their WAEC, JAMB and other examination centres.
"Why does RCCG take actions that it cannot defend? The security men at the RCCG gate refused to allow those Muslims to enter based on instructions given to them by RCCG officials. What is the world turning to? A place of worship should not alienate itself from truth. They called it fake news. What could have been the purpose of cooking up such an allegation? It is not in our character. What do we stand to gain from fabricating such a story?
"We expect RCCG to claim ignorance of the incidents, not to deny their occurrence. It is understandable if the guards at the gate did it out of overzealousness. It also makes sense if RCCG officials claim that it was due to security concerns and promise to ensure that it does not happen again.
"But this total denial is most abominable. RCCG's denial is an affirmation of recalcitrance. It shows no sense of remorse. They will do it again and again and that is why MURIC will pursue the matter to a logical conclusion until RCCG owns up or it is sanctioned for religious apartheid.
"We, therefore, call on the examination bodies in the country (WAEC, NECO, JAMB, etc.) to set up their own independent investigations. The examination bodies must take responsibility, otherwise, they will become accomplices.
"Nigerians must be told if WAEC or JAMB examination is for Christian candidates only. We also appeal to the press to conduct fact-checks on the story. MURIC is ready to supply all available evidence to aid the investigation. RCCG lied. We have evidence.
"Those Muslim victims are still alive and kicking. We will make our evidence of discrimination against Muslim candidates and bank customers available whenever the safety of the victims can be guaranteed," the statement concluded.
But the spokesperson for RCCG, Pastor Olaitan Olubiyi has described the allegation as untrue.
Olubiyi insisted that the camp remains accessible to anyone who has legitimate businesses to carry out at the camp.
"All I can tell you is that it is fake news. Those behind it may have their own script they are playing out but I can assure you that the Redemption City of God remains accessible to anyone who has a legal and genuine purpose for seeking access," the church spokesperson had said.
Tenant sues landlady for refusing to sell her house to him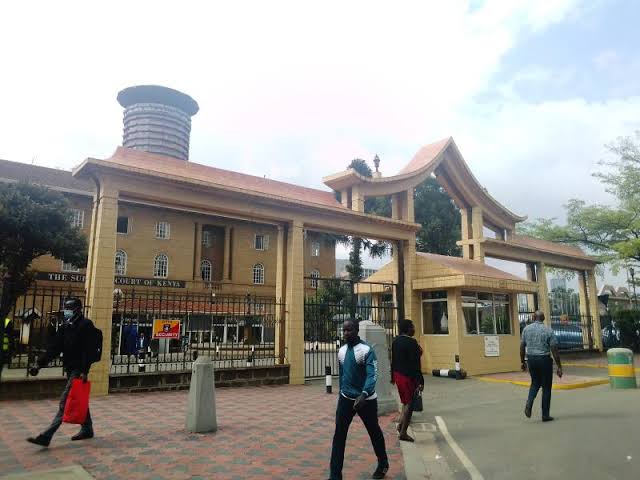 A high court in Lagos has dismissed a case filed by one Ademola Onitiju, a tenant, who sued his landlady for not selling her house to him.
In 2021, Onitiju, a retired air commodore and legal practitioner, took Theodosia Ogunnaike, the landlady of a four-bedroom duplex at Dolphin Estate in Ikoyi, to court for selling the property to another person after his initial negotiation with her.
The 59-year-old tenant, who started residing in the house in December 2015, said the property was first offered to him as first option to purchase but he did not pay for it immediately. Onitiju said he was initially asked to pay N170 million for the property, but he offered to pay N90 million instead, which was rejected by the landlady.
The retired airforce officer said during the renegotiation process, he sold two family properties to enable him to match the purchase price of N135 million which was later requested for. He said he asked for a bank account detail to pay the purchase price, but he was not provided with any until the property was sold out to one Samuel Dare, a retired colonel.
Onitiju admitted that the defendants did not ask him to sell the two family properties, "but they did by conduct when they insisted on the N135 million purchase price". He also told the court that he does not have evidence of where the N135 million was lodged.
The tenant asked the court to set aside the sale of the property to the retired colonel.
Ogunnaike, a widow, said the property belongs to her daughter but she was managing it for her. The landlady said Onitiju used to pay his N4.5 million annual rent to her bank account and the rent was not increased during his stay, while they had a cordial relationship.
The landlady said the offer to buy the house was first made to Onitiju, but he did not have money to pay. Then, she terminated the offer made to the retired airforce officer after he made two counter offers of N90 million and N1oo million, and the sale of the property was thrown open to the public.
In her ruling on June 20, 2022, Bola Okikiolu-Ighile, the presiding judge, said Onitiju's evidence before the court did not support any of the reliefs sought by him, and his case was bereft of facts. She subsequently dismissed the case.
"I find it difficult to grant any of the reliefs sought in the claims (i)-(vii). The claimant shall relinquish possession of the property to the new owners forthwith," the judge ruled.
Onitiju has, however, appealed against the judgment.
Fuel scarcity: Expect flight delays, Air Peace tells passengers
The management of Air Peace has announced possible flight delays as a result of scarcity of aviation fuel popularly known as Jet A1.

The airline disclosed this in a statement via its official Instagram handle obtained by our correspondent.

The statement reads, "Please anticipate delays on our service as we are grappling with fuel scarcity, which is causing us multiple delays.

"We hope the situation will restore to normal soon. We regret the impact of this on your plans."
Lagos thugs attack Akeem Adeyemi while on movie set (Video)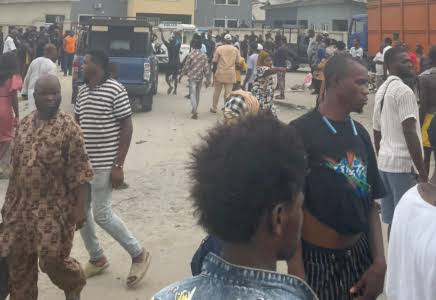 Akeem Adeyemi, the Nollywood actor, has been attacked by thugs on a movie set in Lagos.
Wunmi Toriola, an actress, disclosed this via her Instagram page on Tuesday.
She said Adeyemi was attacked by "area boys" while he was filming in the Gbagada axis of the state.
Toriola also shared a video wherein Adeyemi is seen with a bloody eye lamenting about the "brutal attack".
"See what area boys did. To what end. Peaceful filming turned this. Help. Sawmill Gbagada," she wrote.
Reacting to the incident, Adebayo Salami, the ace actor, revealed that the culprit has been arrested.
He also charged the Theatre Arts and Motion Pictures Practitioners Association of Nigeria (TAMPAN) to intervene and ensure the safety of its members.
"This is an unacceptable experience. Though I am glad to know that the culprit has been apprehended by officers of the law, I enjoin the leadership of @tampanglobal to look into this situation as a matter of urgency," he wrote.
"The safety and security of filmmakers are paramount to us. Beyond the physical assault, losing a day of production means more money has to be spent above the budgeted funds. No filmmaker wants to go through such stress. So sorry @iamakeemadeyemi and other production members."