Nigerian doctor detained by Saudi police cries to FG for help
A Nigerian medical doctor resident in Saudi Arabia, Omafuvwe Jerome Ighowho has appealed to the Director-General of the Nigerians in Diaspora Commission (NIDCOM), Abike Dabiri-Erewa to come to his aid in the custody of the law enforcement agents.
Ighowho made the appeal following an incident of alleged assault levelled against him by his Sudanese colleague identified as Dr Adel Idris, over which he had been detained by the Saudi police.
According to a letter addressed to the commission and copied to the Nigerian Consulate General in Jeddah, the medical doctor revealed that he had only been in Saudi Arabia for 23 months before Idris developed a brawl against him.
As reported by Nigeria Abroad, they both work with Tabalah General Hospital, Tabalah, Bisha City, Aseer region of the country and had never fought before until an unfortunate incident where their play led to a minor injury on Idris's right knee.
He added that the incident has led to him being held in custody indefinitely with no help in view despite his failing health situation.
The letter read: "I am Omafuvwe Jerome Ighowho with passport number A12519900 and NIN 10418960616 Iquama 2492447301. I have been living in Saudi Arabia for about 23 months at Tabalah General Hospital, Tabalah, Bisha City, Aseer region.
"I am from Ughelli North LGA, Delta State and my permanent address is at House 28 Sheraton Estate Abule Oko Agbado, Ogun State. +966533818972 and ±2347067624826.
"On July 30, 2022, I had an incident with my fellow Sudanese doctor. After the resumption of duty, I decided to greet other doctors who were to work with me for the shift.
"Then I saw Dr Adel Idris and another Dr Isiah Awuri. I was explaining to Dr Isiah that Dr Adel Idris normally comes to work late and that day he also came late. Then Dr Adel Idris approached me and was saying why would I say he comes to work late.
"He said this with laughter and jokes but he held my two arms. I was laughing and also held him in the same manner as I was thrown off balance because of the firm grip from Adel (the Sudanese doctor) just to attain a good balance.
"We were both laughing and I then pushed him back to release myself from him as Dr Isiah (my Nigerian colleague) kept saying we should stop this rough play.
"Unfortunately, he struck his leg on the wall and fell down after which I assisted him up onto an examination bed. Thereafter, he said his knees were hurt and had an X-ray which showed he had a less than 2cm fracture on the right knee.
"Dr Isiah observed what happened and that we were not involved in a scuffle but a friendly encounter. Also, Dr Mai, a female Sudanese doctor, briefly saw we were joking and walked away.
"About some hours later, Dr Adel Idris came with the police, claiming that I assaulted him. I asked him did I assault you? He said No, then why call police?
"He never answered. This was on several occasions. On explaining to the hospital management, they understood the situation and pleaded with him not to go forward with his complaint, but he insisted."
The letter stated further: "The whole hospital management and Sudanese community have pleaded and even offered him financial compensation, change of hospital and job description, but he declined all.
"Moreover, the policemen at the station also pleaded with him to resolve this issue amicably, but he declined. At this point, everyone has been trying to get to him to plead with him. Yet he is nowhere to be found neither does he pick his calls nor respond to messages.
"I have been in police custody for days with no progress on the issue. My health has been affected and no one to assist me as I do not know anyone in the community and even Saudi as a whole.
"I am pleading with the Nigerian Government, Mrs Abike Dabiri-Erewa and the Nigerian in Diaspora Commission to intercede on my behalf so that I can have a quick resolution to this matter and attend to my health.
"I am frustrated with the situation, as I am deteriorating physically and mentally in the cell. Please assist me swiftly."
Buhari's administration has saved Nigerians from hunger, says Lai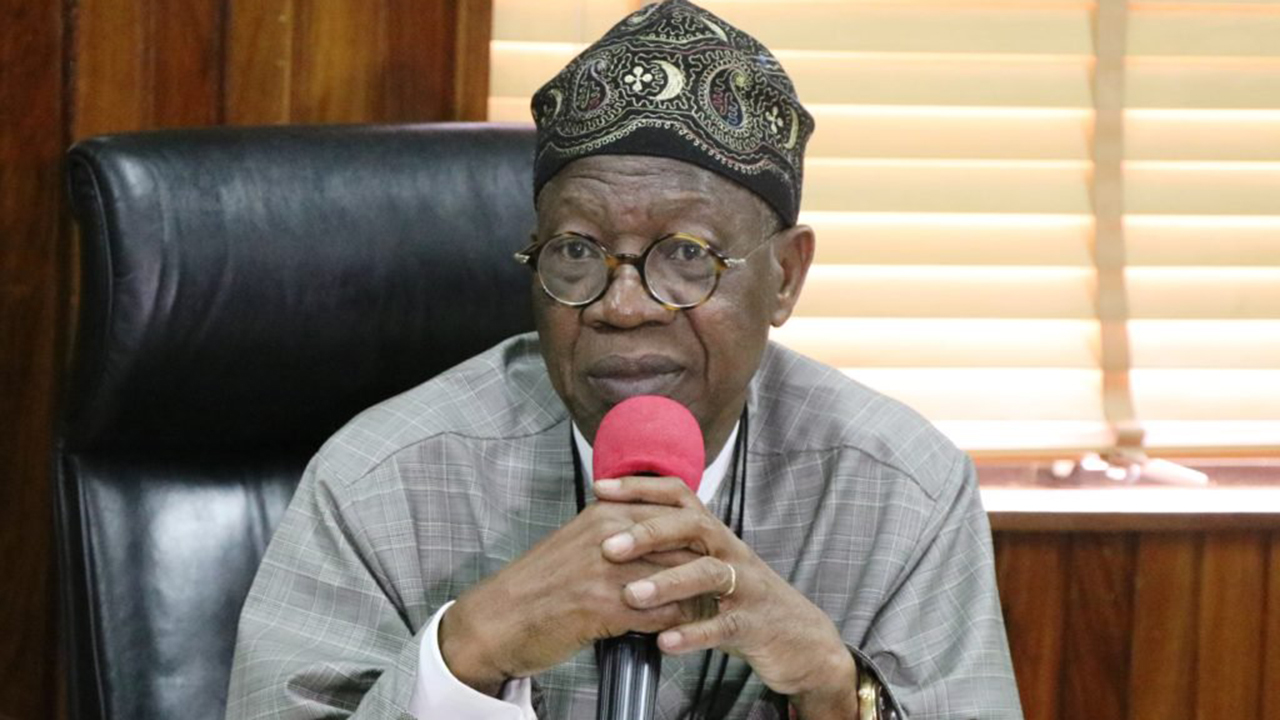 Lai Mohammed, minister of information and culture, says President Muhammadu Buhari's administration has achieved food security and the scaling up of made-in-Nigeria products.
The minister said this on Thursday in Abuja at the 9th edition of the "PMB administration; scorecard series (2015-2023)".
According to Mohammed, in spite of the crises affecting the cost of living globally, the administration had done well since assuming office in the area of self-sufficiency in most basic needs.
"I am sure many of us have seen video clips of empty supermarket shelves in the Western world, especially in the wake of the COVID-19 pandemic, Russia-Ukraine war and the economic uncertainty, which have all combined to disrupt global supply chains," he said.
"Long before these crises, however, President Muhammadu Buhari had, in a statement that has now turned out to be prescient, admonished Nigerians to grow what they eat and eat what they grow.
"Then, many neither understood the importance of that admonition nor appreciated its relevance.
"Well, it turned out that the consequence of that statement made Nigerians look inward and relied less on imports.
"This has saved Nigerians from hunger, especially during the prolonged global lockdown, when exporting nations shut their ports and borders and nations that relied on imports were struggling to meet their needs."
Mohammed also said the worst could have happened if the country had, during the period of the crises, relied on imports to feed itself.
The minister added that the presidential fertiliser initiative was a successful policy that made the production and distribution of fertiliser to the farmers effective.
According to him, the number of fertiliser blending plants in the country increased from 10 in 2015 to 142 and the increase in the number of rice mills also from 10 in 2015 to 80 integrated rice mills.
This, he added to have aided food sufficiency.
"Our farmers are now part of our economy. Companies and factories are coming up to manufacture, process and distribute food," he added.
"If you visit our markets and supermarkets today, what you will see mostly are 'made-in-Nigeria' products. This is a huge progress in such a short time."
Speaking further on the high prices of food items, the minister assured that as the country engaged more in local food production and moved closer to achieving food security, prices would begin to fall.
"For now, we must acknowledge the success we have achieved in the area of food production and in scaling up made-in-Nigeria products'' he said.
Military is under pressure to compromise 2023 polls, says defence chief, Lucky Irabor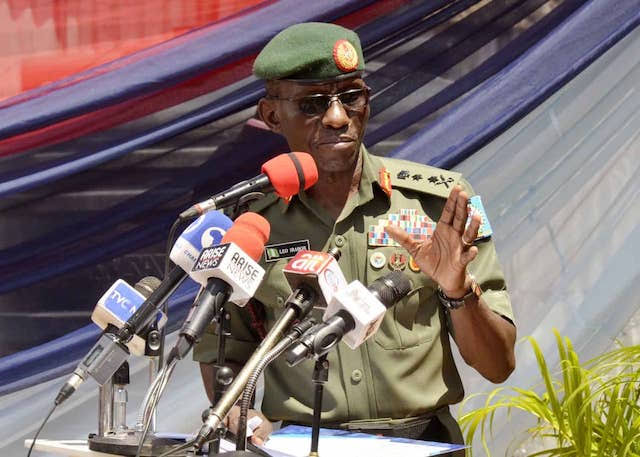 Lucky Irabor, the chief of defence staff, says the military is under pressure to compromise the 2023 elections.
The defence chief however said the military will remain neutral and assist the police in monitoring and securing the process.
Irabor spoke on Thursday at the ministerial media briefing organised by the presidential communications team at the presidential villa, Abuja.
INEC reacts to viral video of staff copying numbers on PVCs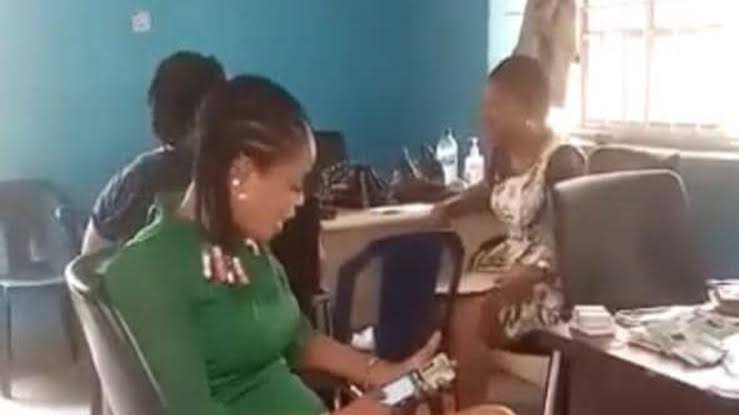 The Independent National Electoral Commission (INEC) has debunked claims accompanying a viral video that its workers were stealing voter information from permanent voter cards (PVCs) in Lagos.
Within the past 48 hours, videos have gone viral on social media platforms showing some persons copying information from PVCs onto their mobile phones.
There were also claims following the videos that INEC was trying to rig the 2023 elections.
In a statement on Wednesday, Festus Okoye, INEC national commissioner, said the commission was aware of the video.
While confirming that the persons in the video were INEC staff at an office of the commission in Festac, Amuwo Odofin LGA in Lagos, Okoye said the video shows the staff "harvesting" voter information numbers (VINs) from PVCs as part of an inventory process for older, uncollected cards.
"In its determination to enhance the rate of collection of PVCs, the Commission decided to establish a PVC collection process that includes an online component," the statement reads.
"The procedure entails that registered voters with access to the Internet could go to a dedicated portal to ascertain whether their PVCs are ready and to find their locations for subsequent collection.
"All they are required to do is to provide their details such as name, date of birth, state of registration or the last six digits of the VINs that they provided/received during registration, to locate their cards.
"This would improve the PVC collection process, but without prejudice to those who wish to go directly to the collection centres.
"For the newer PVCs, that is those from the Continuous Voter Registration (CVR) that took place between January and July 2022, the VINs were harvested automatically and made available online.
"However, for the older uncollected PVCs that predate the new guidelines, their VINs must be harvested manually and painstakingly for upload to the PVC collection portal (www.voters.inecnigeria.org). The portal will also improve the records of the Commission regarding collected and uncollected PVCs.
"While the Commission appreciates the vigilance of Nigerians and their determination to see the conduct of free, fair, credible and inclusive elections in 2023, it is exceedingly important that information such as contained in the said video is verified before sharing it with the public.
"A major threat to the upcoming general election comes from fake news and disinformation. The Commission appeals to Nigerians to remain conscious of this, even if the prior intention is worthy."