Once upon a time in Nollywood
The Nigerian film industry, nicknamed "Nollywood," is the second largest film industry in the world, just behind India in terms of output.
Despite its widespread cultural influence, it hasn't cemented its mark in the United States in the way other foreign (mainly western) film industries have.
For 15 years, Nollywood in Hollywood has consisted of the annual presentation of the top three Nigerian films for the Hollywood film industry, Nigerians in the diaspora, and the Los Angeles film audience.
The three films selected by the festival jury are screened all over Los Angeles, from American Cinematheque theaters to movie theaters on university campuses, such as the well-known film school at the University of Southern California.
Due to the COVID-19 pandemic, the festival was on hiatus for the past two years.
At this year's festival only two films were screened, one of which was a three-part anthology. Nevertheless, the 2022 Nollywood in Hollywood Festival staff and attendees were ecstatic to experience and discuss the next generation of emerging Nigerian cinema.
The first screening was held at the Norris Cinema Theater at the University of Southern California.
Festival staff rolled out a red carpet, and many excited university students dressed up and took photos together. It was refreshing to see so many young people from different schools across Los Angeles show such eagerness for Nigerian cinema.
Among them was a student volunteer who is an environmental studies major but enjoys taking classes at the film school on the side. She said that as a Nigerian, she was happy to watch movies from her home country on the big screen and to share this experience with her peers.
The first of the two movies that was screened was Daniel Ademinokan's film, Gone.
The Netflix-produced film tells the story of a Nigerian boxer, Any, who finally returns home after spending nearly 25 years in an American prison. What makes the story even more devastating, is Any's decision not to tell his family about his imprisonment and to let them believe that he simply left them for another woman in the US. Any's homecoming is not a welcoming one, as his wife was left to raise two children on her own.
His own son meets him for the first time upon his arrival in Nigeria. Clearly, it is not an easy situation for either of them.
After the screening of the film, Emmy Award-winning broadcast journalist and member of HFPA K.J. Matthews moderated a Q&A with the director.
During their friendly and open conversation Ademinokan explained that the most important aspect of the film was exploring the complexities of the father and son relationship, a common theme in Nigerian cinema.
However, usually this relationship is depicted with a king and his royal son, and Ademinokan wanted to show this important theme in a more emotionally accessible way.
Any is no king and is in some ways a controversial character. All of which makes him such a compelling character.
Gone is not Ademinokan's first movie. Over the last 14 years he has written, directed and produced many feature films, including the crime drama Black Friday from 2010 that earned 5 nominations at the Africa Movie Academy Awards.
As well as having played multiple musical instruments since he was a child, he also honed his skill at screenwriting by constantly writing stories.
Later, when he was studying computer science at a university in Nigeria in the 90s, he started to earn money by selling scripts to producers in Nollywood.
Satisfied with the safety net he had created for himself with his college degree, Ademinokan returned to filmmaking, and went to New York to study film at the Digital Film Academy and the New York Film Academy.
His varied background allows him to assume many different roles in his projects: director, producer, screenwriter, colorist, music producer, etc. "I love focusing on details, and wearing multiple hats helps me to see the film from multiple perspectives," he said, but added, "I may have all these different skills that I can do, but I could never do this alone without an amazing team behind me."
Ademinokan described Nollywood as "a huge industry" and emphasized it as an important "source of wealth for multiple people." Many Nigerian producers aren't afraid to compete for the box office with such blockbusters as The Avengers because of the quantity of movies that they deliver every year.
At the same time, the Nigerian director spoke about the challenges for those African filmmakers who are interested in telling their stories worldwide. One of the most important questions is: "What kind of stories do you want to tell?" Ademinokan admitted that it is frustrating to be expected to deliver stereotypical stories about Africa.
He sadly explained: "Jumping off trees, it feels like that's the only thing Hollywood wants to see."
Ademinokan proposed that producers should be more interested in what Africa is really like instead of how the general audience wants to see Africa.
This is why he refused to label Nigerian filmmakers as Black filmmakers, saying, "We are filmmakers. At the end of the day, we're all telling stories, regardless of what it is."
This is what inspires him to produce not only his own films, but films by fellow African filmmakers, too, for example, the film Here Love Lies by Tope Oshin, with Sam Dede, who starred in Gone.
The psychological thriller will be screened on September 29th at the Smithsonian National Museum of African Art in Washington D.C. during a unique five-day cinematic and exhibition experience. Named for the Nigerian telephone code, +234 Connect, is a celebration of African creativity and expression.
Meanwhile, on September 24th at the Aero cinema in Santa Monica, Nollywood in Hollywood presented a three-part anthology Juju Stories.
As its name suggests, the film features stories that explore juju (magical) stories rooted in Nigerian folklore.
There are three of them. If Love Potion by Michael Omonua tells a timeless story about a love spell that has an unexpected ending, then YAM by Abba Makama presents a crazy tale about how a witch transforms an arrogant and annoying beggar into a vegetable.
Suffer The Witch, by C.J. Obasi, also tells a story about a witch, but not a traditional one. Joy seems like an ordinary girl, but in actuality possesses powerful magic, which she uses to thwart the potential love interests of another girl named Chinwe, with whom Joy herself is in love. Nobody can prove that Joy is the cause of the misfortunes of Chinwe's suitors, but Chinwe knows that she must "suffer the witch."
This celebration of Nigerian culture teaches others, not only about witchcraft, but also about daily life there. It may be surprising for many people to see that Lagos, the largest city in Nigeria, is surrounded by water, with three bridges linking Lagos Island to Lagos Mainland.
The fact that most people in Nigeria speak English makes it challenging for its filmmakers to enter prestigious awards world competitions because their movies will not be accepted into Non-English awards categories.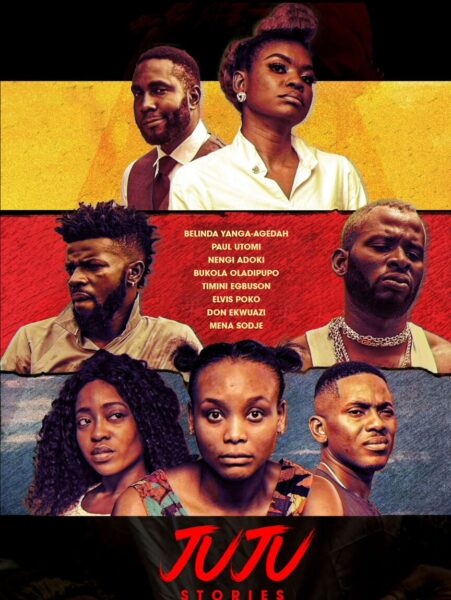 Before the festival concluded, Festival founder Ose Oyamendan, EP and principal partner of O2A Media, expressed his gratitude towards all the people who helped put this event together, "I wanted to thank a lot of you, the American Cinematheque, thank you so much for bringing us to these fancy venues.
The USC Cinema for being a partner from the beginning. I also want to thank our volunteers especially because the volunteers run events. I want to thank our newest supporters and backers: the Hollywood Foreign Press Association.
And we hope to keep going strong and stronger. And so, we need help from people to join in to support."
We look forward to the Nollywood in Hollywood Festival next year, and wish to congratulate all participating filmmakers and festival staff for their hard work.
Seyi Shay returns to the stage with her baby after 7-month break
The singer-songwriter gave birth to her baby named Issa Love on April 16, 2022.
Since the birth of her daughter in April 2022, well-known Nigerian singer Seyi Shay has been out of the public eye for months.
However, she just made her first outing with the child over the weekend on December 4, 2022.
The singer brought her daughter along for a performance at the Soul Royalty Festival in London. She shared a video of her with videographer and musician Drvnce captioned "last night @soulroyaltyfestical was very lit."
The mother of one made the internet gush after posting pictures of herself and her daughter backstage as well as a picture of her performing with the baby.
"My daughter is going to have so many great stories to tell," she captioned one of the images she shared on her Insta-story.
Asake blames promoters after late arrival at UK show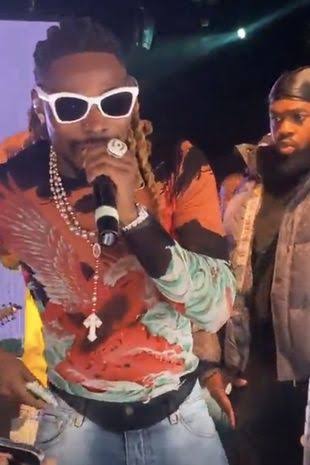 Asake has apologised to fans, blaming his promoters for his lateness at a show in Birmingham.
In a viral video, fans of the singer could be seen booing him for showing up late at the UK concert.
Taking to Twitter on Sunday, Asake tendered an apology to the Birmingham fans for the delay.
The Afropop star, while giving his reasons, added that he was "grateful" for their "patience".
Asake said his show promoters "delayed" his pickup time, hence his late arrival.
"Birmingham I'm sorry for the delay yesterday," the singer's tweet reads.
"The promoters delayed my pick-up time for reasons best known to them.
"But I'm super grateful for your patience and understanding."
Nkechi Blessing wins N250k at Ooni's dance competition (Photos)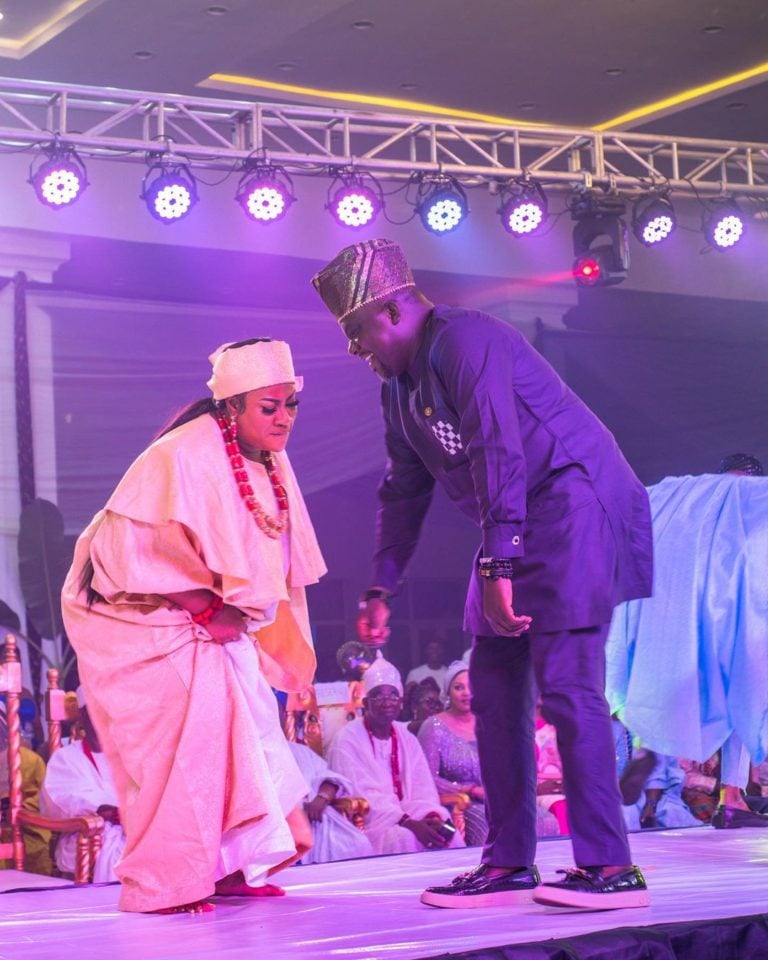 Nkechi Blessing says she won N250,000 from a dance competition hosted by the Ooni of Ife.
The actress shared a slew of photos via her Instagram handle on Sunday, while also thanking the Osun state monarch.
Blessing said she competed against Fagboyo Bamidele, a fellow actor, and was named second.
"About yesterday's dance competition, my Oga @fagboyo Bamidele don Dey win me. I say make I improvise. But las las, I came second and walked away with 250k, courtesy of the king @ooniadimulaife," the actress wrote.
The actress shared a slew of photos via her Instagram handle on Sunday, while also thanking the Osun state monarch.
Blessing said she competed against Fagboyo Bamidele, a fellow actor, and was named second.
"About yesterday's dance competition, my Oga @fagboyo Bamidele don Dey win me. I say make I improvise. But las las, I came second and walked away with 250k, courtesy of the king @ooniadimulaife," the actress wrote.
"May you live long, sir. God bless you abundantly for putting smiles on the faces of millions."
Nkechi Blessing did not reveal the nature of the event.
But she had earlier stated she was at the monarch's palace for the 2022 Queen Moremi Ajasoro pageant.
Blessing had joked about her desire to become the seventh wife of the Ooni of Ife who has been in the news in recent times for marrying several women.
"I have never laughed this hard in a long time. Thank you so much for the warm reception his imperial majesty Ooni Enitan Adeyeye Ogunwusi Ojaja II. God bless your existence, kabiesi," Blessing wrote of the monarch.
See photos from the dance event below.