Amazon opens first office in Nigeria to support startups, government agencies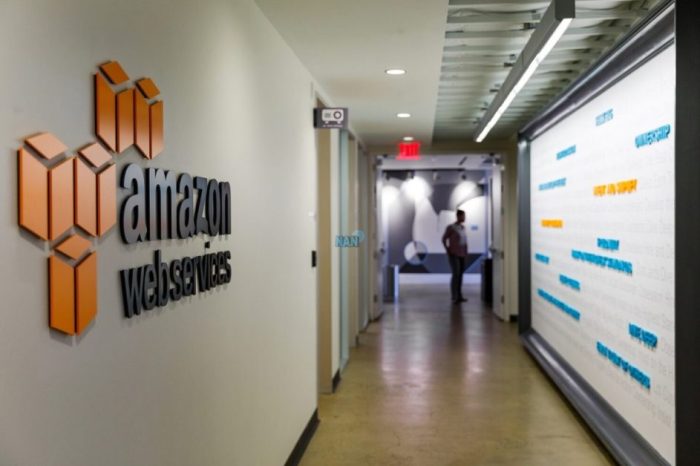 Amazon Web Services, Inc. (AWS) has announced the opening of its first office in Lagos, Nigeria.
Disclosing this in a statement on Wednesday, the company said the new office was part of its support for the growing number of customers and partners in Nigeria.
AWS is a subsidiary of Amazon, an American e-commerce company, that provides on-demand cloud computing platforms and APIs to individuals, companies, and governments, on a metered pay-as-you-go basis.
The development is Amazon's latest investment in Africa, and it comes five years after its first office was opened in Johannesburg in 2017.
The e-commerce company said the office will support organisations of all sizes, including startups, enterprises, and public sector agencies as they make the transition to AWS cloud.
With the Lagos office, it said, AWS can better address the increase in customer and partner adoption of its services in Nigeria.
Commenting on the development, Amrote Abdella, regional manager of Sub-Saharan Africa, AWS, said with its local presence, the company will support new and existing clients looking to use its products and services to innovate, lower their information technology (IT) costs, and grow their organisations in the cloud.
"We are excited to open our first AWS office in Nigeria. Lagos offers a highly skilled and creative talent pool, and the area is home to many fast-growing startups and notable Nigerian enterprises leading the way in digital innovation," Abdella said.
"We look forward to fostering the country's pioneering spirit and helping our customers accelerate their digital transformation as they deliver innovative new products and services to the Nigerian community."
Regarding plans for businesses, Amazon said it would actively support Nigerian startups and the community with educational programmes.
"AWS activate provides startups with the resources they need to get started on AWS, including up to $100,000 in AWS credits, training, support, and contact with incubators, accelerators, and venture capital firms. AWS academy helps university students and educators develop knowledge and skills about AWS cloud computing, to accelerate cloud-related learning," it added.
"…member institutions in Nigeria include the University of Benin, University of Jos, and Igbinedion University. AWS re/Start is a 12-week, in-person, skills-based training program that covers fundamental AWS cloud skills and practical career skills, such as interviewing and resume writing, to help prepare individuals for entry-level cloud positions.
"AWS also has a vibrant user group in Lagos, with hundreds of members that organise local meetups for developers to network and share best practices and knowledge. To join the AWS Nigeria user group, visit the AWS User Group page."
On his part, Isa Pantami, minister of communications and digital economy, said having such a development will boost the digital economy of the country.
CBN reduces over-the-counter withdrawals to N100k, N500k per week for individuals and companies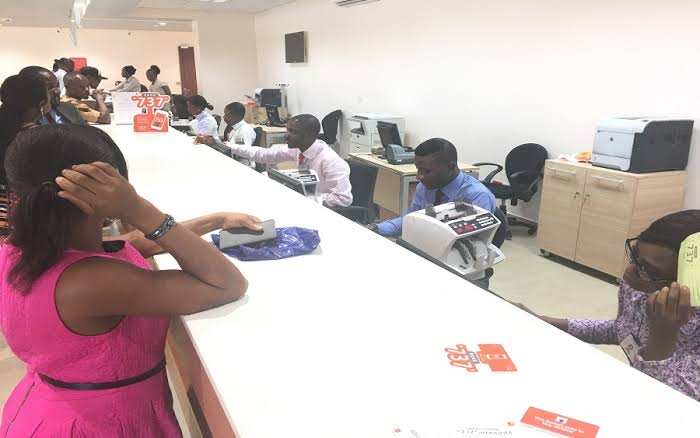 The Central Bank of Nigeria (CBN) has announced a new policy that mandates deposit money banks and other financial institutions to ensure that over-the-counter cash withdrawals by individuals and corporate entities do not exceed N100, 000 and N500, 000, respectively, per week.
The revised cash withdrawal limits, contained in a circular issued today by the apex bank and seen by newsmen, will take effect nationwide on January 9, 2023.
After the policy takes effect, all cash withdrawals above the stated limits will attract processing fees of 5% and 10%, respectively.
The new policy is coming barely weeks after President Muhammadu Buhari launched the newly redesigned N200, N500, and N1000 banknotes.
In line with the new cash withdrawal limits, any third-party cheques above N50, 000 will not be processed over the counter by any bank. The CBN said the "extant limits of N10, 000, 000 on clearing cheques still subsist".
Weekly withdrawals through automated teller machines (ATMs) will be reduced to N100, 000 per individual. Withdrawals through this will be subject to an N20, 000 daily withdrawal limit.
In the same vein, the daily withdrawal limit through a point of sale (POS) terminals is N20, 000.

Note that the new N500 and N1000 banknotes will not be withdrawn through ATMs, as only N200 and below will be made available through the channel.
The CBN said there is a provision for individuals and corporates to withdraw N5 million and N10 million, respectively, once a month.
However, this is only for rare occasions and all parties intending to take advantage of this provision must provide compelling evidence of legitimate business purposes.
"In compelling circumstances, not exceeding once a month, where cash withdrawal above the prescribed limits is required for legitimate purposes, such cash withdrawals shall not exceed N5, 000,000 and N10, 000, 000 for individuals and corporate organisations, respectively, and shall be subject to the referenced processing fees in (1) above, in addition to the enhanced due diligence and further information requirements."

To qualify for this exception, individuals and corporate organisations must provide the following information:
Valid means of identification.
Bank verification number (BVN)
Notarised declaration by the customer stating the reason for the excess cash withdrawal.

Written approval by the Managing Directors for drawees withdrawing on behalf of companies.
The CEOs of banks must authorise such withdrawals in writing.
Ghana begins domestic debt swap amid IMF bailout talks
The Ghanaian government has asked domestic bondholders to exchange their instruments for new ones.
In a statement issued on Sunday, Ken Ofori-Atta, Ghana's finance minister, said existing domestic bonds would be exchanged for a set of four new bonds maturing between 2027 and 2037.
He said the new domestic debt exchange will begin on Monday, December 5, 2022.
The programme is part of the country's efforts to restructure its debts to qualify for IMF assistance.
An IMF team is currently in Ghana for discussions on the economic support package.
The finance minister further expressed optimism that the programme would help the government restore macroeconomic stability.
"In the Budget Statement presented to Parliament on November 24th, I announced that government will undertake a debt operation programme.The broad contours of the Debt Sustainability Analysis has been concluded and I am here this evening to provide some details on Ghana's Domestic Debt Exchange which will be launched tomorrow. External debt restructuring parameters will be presented in due course," the statement reads.
"Under the Programme, domestic bondholders will be asked to exchange their instruments for new ones. Existing domestic bonds as of 1st December 2022 will be exchanged for a set of four new bonds maturing in 2027, 2029, 2032 and 2037. The annual coupon on all of these new bonds will be set at 0% in 2023, 5% in 2024 and 10% from 2025 until maturity. Coupon payments will be semi-annual.
"Our commitment to Ghanaians and the investor community, in line with negotiations with the IMF, is to restore macroeconomic stability in the shortest possible time and enable investors to realize the benefits of this Debt Exchange."
Ofori-Atta added that an external debt restructuring programme would be presented later.
The finance minister said the government had worked to minimise the swap impact on investors holding government bonds, especially small investors and other vulnerable groups.
He said in line with that, treasury bills would be completely exempted and all holders would be paid the full value of their investments on maturity.
"There will be NO haircut on the principal of bonds. Individual holders of bonds will not be affected," he added.
The minister said the government recognised banks and financial institutions hold a large amount of local government debt, but regulatory agencies and the central bank would help ease the impact on them.
"The Bank of Ghana, the Securities & Exchange Commission, the National Insurance Commission, and the National Pensions Regulatory Authority will ensure that the impact of the debt operation on your financial institution is minimized, using all regulatory tools available to them," the statement adds.
"A Financial Stability Fund (FSF) is being established by government with the help of development partners to provide liquidity support to banks, pension funds, insurance companies, fund managers, and collective investment schemes to ensure that they are able to meet their obligations to their clients as they fall due.
"These are difficult times and we count on the support of all Ghanaians and the investor community to make the exercise successful.
"We are confident that these measures will contribute to restoring macroeconomic stability."
Zenith Bank Emerges "Bank Of The Year, Nigeria" In The Banker Awards 2022
Zenith Bank Plc has emerged as Bank of the Year in Nigeria in The Banker's Bank of the Year Awards 2022.
The award, which was announced by The Banker Magazine, Financial Times Group, United Kingdom, during the awards ceremony held in London on December 1, 2022, was in recognition of Zenith Bank's strong management, sound business model and strategy, support for small businesses and efforts to cut energy consumption.
According to the Banker, Nigeria's Bank of the Year award was among the continent's most hotly contested this year, befitting the country's status as Africa's largest economy.
This is coming on the heels of the award as Number One Bank in Nigeria by Tier-1 Capital by The Banker won by Zenith Bank earlier in the year.
Commenting on the award, the Group Managing Director/CEO of Zenith Bank Plc, Ebenezer Onyeagwu, said: "winning the Bank of the Year attests to our tenacity as an institution despite a very challenging operating environment exacerbated by persistent macroeconomic headwinds.
Indeed, being recognised by The Banker – the world's longest running international banking title, is an acknowledgment of the resilience of the Zenith brand as the leading financial institution in Nigeria and the West African sub-region."
He lauded the Founder and Chairman, Jim Ovia, CFR, for his guidance and pioneering role in laying the foundation and building the structures for an enduring and successful institution, the Board for their outstanding leadership, the staff for their commitment and dedication as well as the Bank's customers for their unflinching loyalty to the Zenith brand over the years.
Regarded as the industry standard for banking excellence, The Banker's Bank of the Year award is contested by the world's leading financial institutions, with winners chosen across Africa, Asia-Pacific, Central & Eastern Europe, Latin America, the Middle East, North America and Western Europe.