Manchester United's owners considering sale of club
Manchester United's board of directors announced a possible transfer of ownership on Tuesday.
The English football club said it is commencing a process to explore "strategic alternatives".
In a statement posted on its website, the club said the process is designed to enhance future growth, "with the ultimate goal of positioning the club to capitalize on opportunities both on the pitch and commercially".
"As part of this process, the board will consider all strategic alternatives, including new investment into the club, a sale, or other transactions involving the company," the statement reads.
"This will include an assessment of several initiatives to strengthen the club, including stadium and infrastructure redevelopment, and expansion of the club's commercial operations on a global scale, each in the context of enhancing the long-term success of the club's men's, women's and academy teams, and bringing benefits to fans and other stakeholders."
Avram Glazer and Joel Glazer, the executive co-chairmen and directors, were quoted as saying: "The strength of Manchester United rests on the passion and loyalty of our global community of 1.1 billion fans and followers.
"As we seek to continue building on the Club's history of success, the Board has authorized a thorough evaluation of strategic alternatives.
"We will evaluate all options to ensure that we best serve our fans and that Manchester United maximizes the significant growth opportunities available to the Club today and in the future.
"Throughout this process, we will remain fully focused on serving the best interests of our fans, shareholders, and various stakeholders."
The club said it does not intend to make further announcements regarding the review "unless and until the board has approved a specific transaction".
The announcement comes in the wake of the severing of ties between Cristiano Ronaldo and the club.
The Portuguese striker had last week criticised Manchester United in an explosive interview he granted to Piers Morgan.
Ronaldo had lamented that there was no growth at the club, saying there has been no development in terms of technology and infrastructure in over a decade.
Watch the moment Samuel Eto'o attacked a cameraman outside World Cup stadium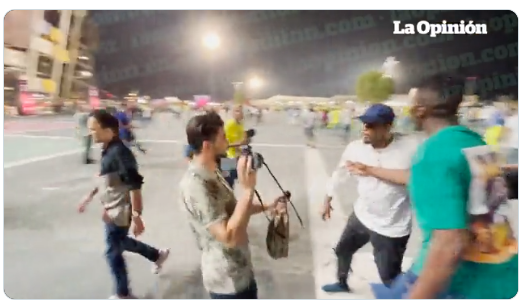 Samuel Eto'o, the former Cameroonian footballer, has been captured attacking a cameraman outside a stadium at the ongoing FIFA World Cup in Qatar.
In the viral footage, Eto'o, who is the president of the Cameroon Football Association, could be seen leaving Stadium 974 following the conclusion of the second-round match between Brazil and Korea on Monday.
The video initially shows the 41-year-old gleefully indulging fans' demand for selfies and snapshots.
An unknown man with a hand-held camera and microphone approaches Eto'o with some questions.
Shortly, the footage cuts to the four-time African footballer of the year becoming hostile and being held back by his entourage.
He eventually wrestles himself free from the pacifiers and charges toward the cameraman, who is now bending down.
Leader Joe 1808 Foundation Launches Golf Tournament For Students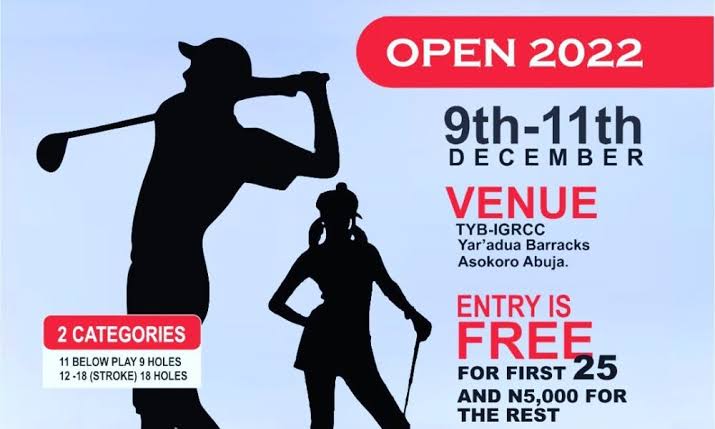 A Non-profit organization, Leader Joe 1808 Foundation, says it has launched a campaign to get pupils back to school through a golf competition tagged "Golf Junior Championship: Empowering Young Minds"
Speaking to Daily Trust on the competition, founder of the Leader Joe 1808 Foundation, Joseph Onus said the aim of the tournament is to provide quality Education in Primary and Secondary schools.
He said "The Back to School projects have been carried out in FCT- Abuja, Kaduna and Sokoto with Borno state in the pipeline.
"As part of our structure, the introduction of a Junior Golf Championship program is a carefully thought out decision solely focused on continuously promoting peace and education through sports especially through the Golf Championship Scholarship programs as this will reduce the large number of out of school children and engage their minds for a better future.
"The Junior Golf Championship program is created to connect young golfers from all parts of Nigeria and beyond. Our goal is to provide youths with a premier golf experience, encourage and support their education through the provision of scholarship opportunities."
Onus added that the championship would promote unity and build a greater understanding among golfers of different cultures and values adding that the event which would be hosted by T.Y.B. Golf Club Abuja, from December 16 to 18, 2022 will attract 120 junior golfers from 36 states including the FCT.
Hospitalized football icon Pele says he's 'strong, with a lot of hope'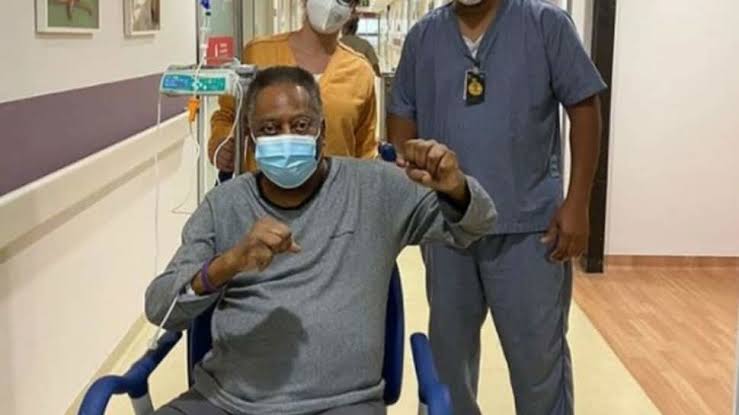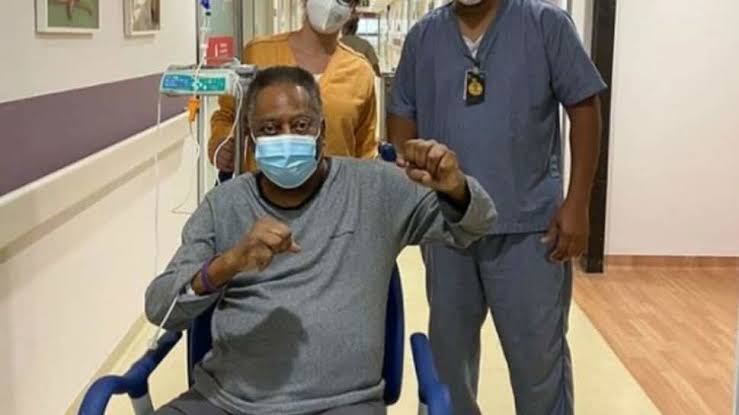 Brazilian football legend Pele said on Saturday that he feels "strong, with a lot of hope" despite medical problems that have kept the 82-year-old sports icon in the hospital with a respiratory infection.
Pele, widely regarded as the greatest footballer of all time, was hospitalized earlier this week amid ongoing colon cancer treatments.
"My friends, I want to keep everyone calm and positive," Pele said in an Instagram post. "I'm strong, with a lot of hope and I follow my treatment as usual."
Doctors treating Pele said earlier Saturday that the Brazilian legend remained "stable," with his condition not having deteriorated over the last day.
Pele "has had a good response to care without any worsening in the clinical picture in the last 24 hours," doctors at Sao Paulo's Albert Einstein Hospital said in a statement.
Doctors made no reference to media reports earlier on Saturday that the three-time World Cup winner was receiving end-of-life care.
Pele was admitted to hospital earlier this week for what doctors said was a "re-evaluation" of the chemotherapy he has been undergoing since surgery to remove a colon tumor in September last year.
At the ongoing World Cup in Qatar, players expressed their support for Pele.