Morayo Brown tells married women to exit their marriage to avoid high blood pressure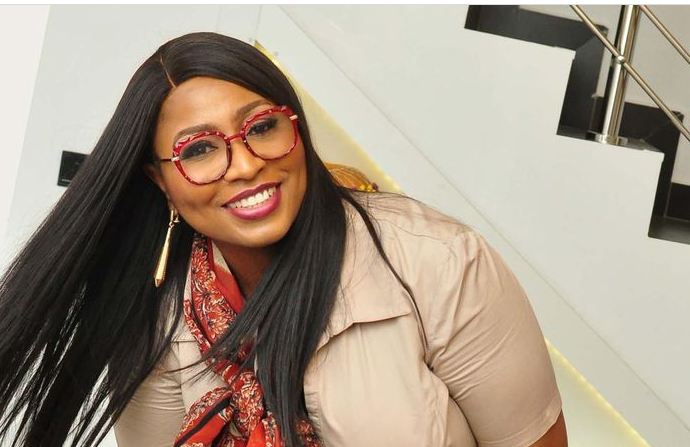 Morayo Afolabi-Brown, the TV host, says some women need a long-term exit plan in marriage.
The media personality spoke in a post put out via her Instagram handle on Thursday night.
Although she didn't give context to her comment, Brown said no marriage is worth suffering high blood pressure over.
"This thing called marriage. Some women need a long-term exit plan. You've got to know when to move. No man is worth a High BP. It's not easy but possible," she wrote.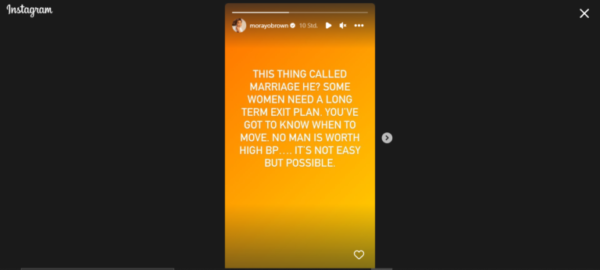 Morayo Afolabi-Brown is a TV host and the only daughter of Alao Aka-Bashorun, the late Nigeria Bar Association (NBA) president.
She was the deputy director of programmes at TVC News and host of the breakfast show Your View before she resigned in May 2019.
She is married to Femi Afolabi-Brown, a lawyer, and blessed with three children.
Study shows that women can spot a cheating man just by looking at him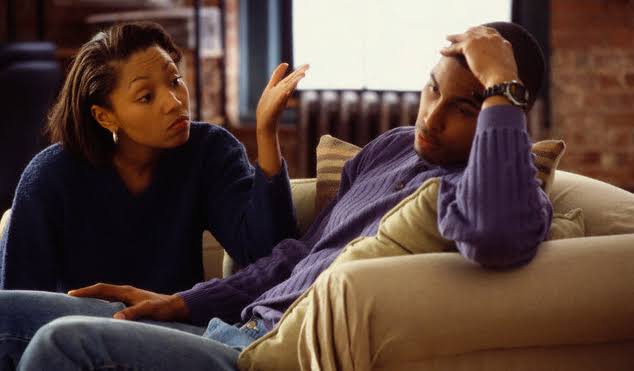 Infidelity and cheating are a big deal in most relationships and marriages, but how can you tell that your spouse is cheating on you?
According to a 2012 study, women are likely to gauge correctly when a man is unfaithful.
34 men and 34 women participated in the study and were asked to score the faithfulness of 189 Caucasian adults from their pictures.
The researchers found that the female participants were better able to distinguish between those who were faithful and those who weren't when they compared their responses to the 189 people's self-reported sexual histories.
They noted in the paper," We provide the first evidence that faithfulness judgments, based solely on facial appearance, have a kernel of truth."
According to a study that was published in the journal Biology Letters, Men, didn't seem to know anything. The researchers discovered that men frequently assumed attractive, feminine women were unfaithful.
Women, on the other hand, based their judgment on how masculine – not attractive the men looked.
The conclusion of this study is in relationships, women are more likely to know when their partners are unfaithful than men.
Rita Ora addresses rumours of being the 'other woman' in Jay-Z and Beyonce's relationship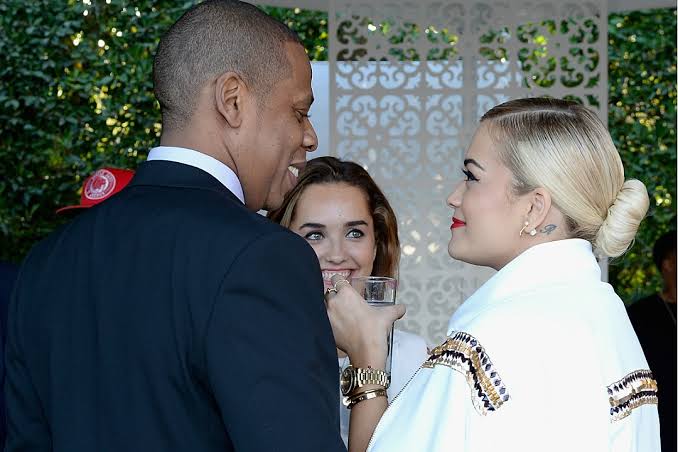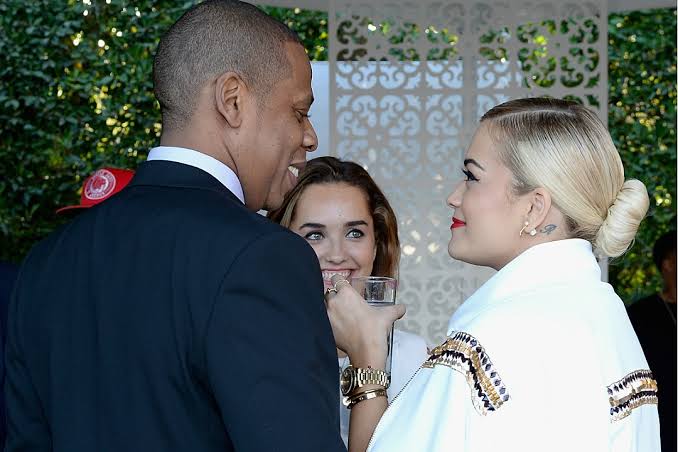 Rita Ora has finally cleared up rumours that she is "Becky With The Good Hair" who Jay-Z cheated with and Beyonce sang about.
During a candid chat with Louis Theroux, the How We Do singer, 32, addresses the time she was once accused of being Jay-Z's mistress.
Rita insists she was never romantically involved with her former mentor Jay Z at any point during their working relationship.
In 2016, Beyonce released songs implying Jay-Z had been unfaithful with a mystery woman.
Lyrics about "Becky with the good hair" led to Rita being accused of having an affair with Jay Z after Rita posted a selfie of herself on Snapchat wearing a bikini top with lemons on it, in addition to rocking a necklace that seemingly bared the letter "J".
Asking her about the accusations, Louis said: "One of the things that comes up a lot when Beyoncé had her album was a mysterious woman called Becky With The Good Hair, who allegedly Jay Z had cheated on.
"And then at some point in 2016, with Lemonade in the air, you posted a picture of yourself with lemons on your bra and a 'J' around your neck."
Rita rolled her eyes and replied: "Oh my God, it literally was a coincidence and I didn't even think about it.
"I swear. And it wasn't a 'J' it was an 'r'. They flipped it round and it looked like a 'J'."
The recently married star added: "It was my own design with an underwear company called Tezenis that I was working with. This is what I mean, man. Pinch of salt. You've gotta take things with a pinch of salt."
Rita then revealed: "And that's what's insane – I just had to sit through that until a good friend of mine, Katy Perry, gave me a hilarious badge that said 'Not Becky'."
Don't leave your man if he cheats… men are born to, Funke Adesiyan advises women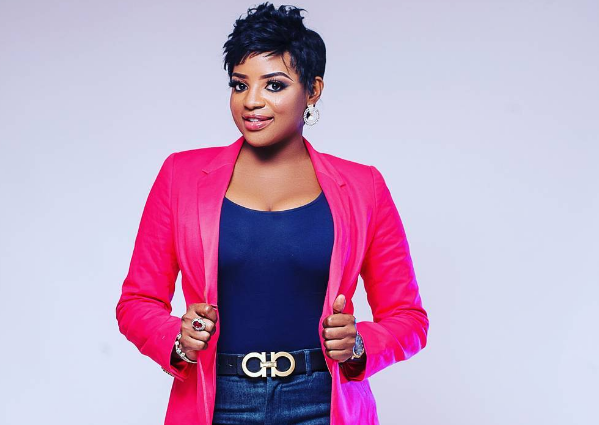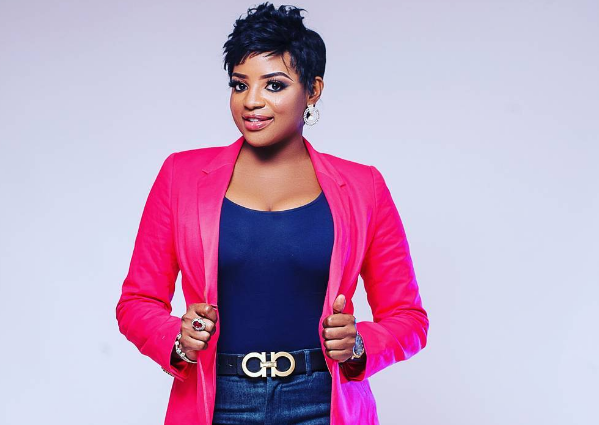 Funke Adesiyan, Nollywood actress, says that women should not leave their husbands when they cheat on them because men are naturally inclined to cheat.
In a post on her Instagram page, the actress, who represented the People's Democratic Party in the 2015 house of assembly election in Oyo likened leaving a man because he cheats to leaving a place because it rains.
"Leaving a man because he cheats is like relocating from Nigeria to America because of rain. News flash: it rains everywhere. Find a good man who loves you and appreciates you.
"Every other thing can be worked on. Men are naturally born to cheat. Look beyond this flaw and focus on how he treats you."
The post did not go down well with some people and this earned the actress a tongue lash in the comment section.
In response, she wrote: "I read many comments from my last post and I couldn't stop laughing. It's funny that it's women who are answering for their men that the men don't cheat on them.
"My sisters, let the men answer for themselves. The truth is a bitter pill to swallow. You cannot answer for people. I stand by my position 100%.
"I know that as modern women, we aim to break away from the norm and be as westernised as possible but believe me, it happens everywhere.
"It's only those who got caught that are referred to as offenders. Not many men can sincerely say they have been with only their partner for 10 years without "playing". It doesn't make them bad people, it just makes them men."