Teni slams those claiming she did surgery to lose weight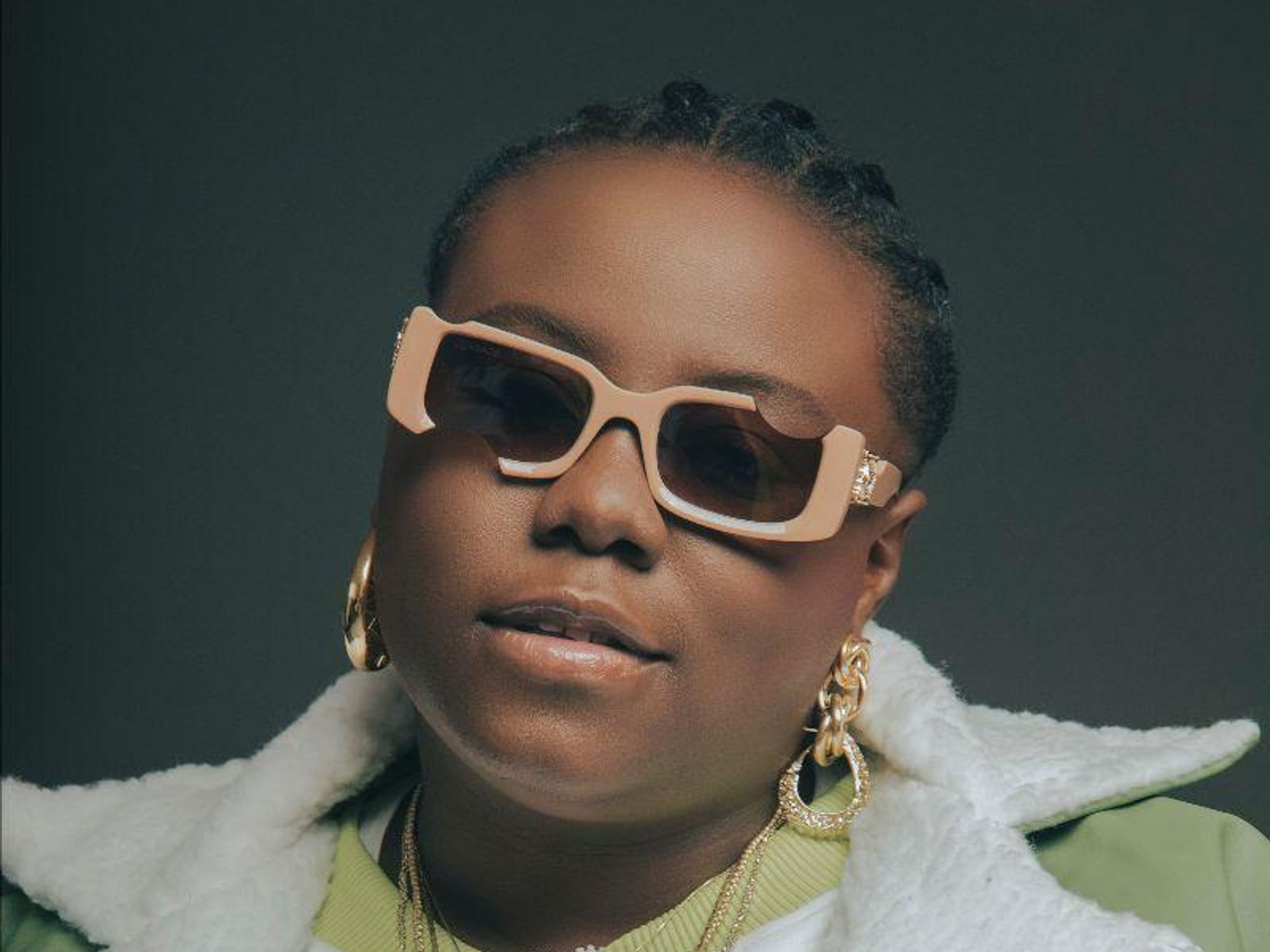 Teni Apata, the Nigerian singer, has taken a swipe at those who claimed she went under the knife to lose weight.
Weight loss (bariatric) surgery is used as a treatment for people who are very obese. It involves making changes to your digestive system to help you lose weight.
In a Twitter post on Tuesday, the music star said has lost 75 pounds (34kg) body weight without undergoing surgery.
She also blasted those doubting her weight loss was natural.
"Lost 5 pounds no surgery! Dumb asses claiming I did can suck mine!" she wrote in the terse post.
Celine Dion cancels shows as she battles rare incurable disease
Veteran Canadian singer, Celine Dion, has opened up on her battle with Stiff Person Syndrome, a neurological disorder that causes one's muscles to tense uncontrollably.
The 54-year-old made the announcement in a video on her Instagram page on Thursday, where she disclosed that her 2023 shows had been moved to 2024.
She noted that the rare disease, which occurs in one in a million people, had caused her to have spasms.
The Power of Love singer said, "Hello everyone, im sorry it's taken me so long to reach out to you. I miss you all so much and can't wait to be on stage talking to you in person.
"As you know I've always been an open book and I wasn't ready to say anything before but im ready now.
"I've been dealing with problems with my health for a long time and its been really difficult for me to face my challenges and to talk about everything that I've been going through.
"Recently, I've been diagnosed with a very rare neurological disorder called the stiff person syndrome which affects 1 in a million people.
"While we're still learning about this rare condition, we now know this is what's been causing all the spasms I've been having."
The caption of the video read, "Celine Dion reschedules Spring 2023 shows to 2024,and cancels eight of her summer 2023 shows."
Watch video below:
I'm confident in APC's plans for Nigeria, says Mercy Johnson at Tinubu's rally (Photos)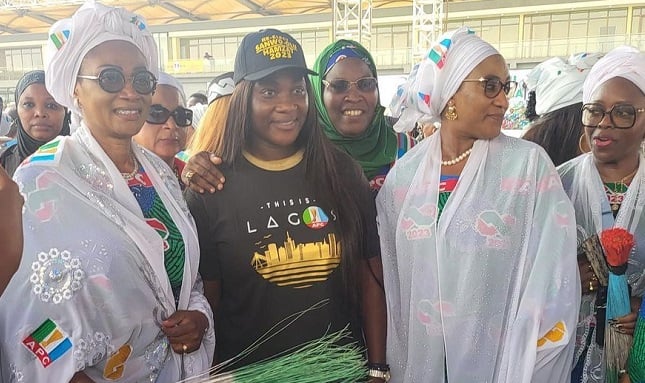 Mercy Johnson, the actress, says she is confident in the plans of the All Progressive Congress (APC) for women and Nigerians.
The film star spoke on Wednesday when she attended the APC women's rally for Bola Tinubu, presidential candidate of the party.
In a social media post, the actress shared photos from the event alongside Babajide Sanwo-Olu, governor of Lagos state.
The movie star said activities at the event have renewed her hope that the APC has good intentions for the country.
"Earlier today, I joined His Excellency, Babajide Sanwo-Olu @jidesanwoolu and the incredible women leaders that make up the APC women presidential campaign Team' at the APC women south-west rally," she wrote.
"As a woman, wife to an APC candidate @princeodiokojie and mother, I am confident in the APC plan for women which is in line with the 35% affirmative action for women.
"From the goodwill messages and conversations with the women leaders, I was opportuned to hear from the horse's mouth and I have renewed hope and confidence in the good intentions, great plans and actions to follow for the women of Nigeria and for the people of Nigeria."
D'banj breaks silence on arrest by ICPC over 'N-Power fraud'
D'banj, the singer, has denied any complicity in the fraud allegations against him by the Independent Corrupt Practices and Other Related Offences Commission (ICPC).
On Tuesday, the singer was detained by the ICPC — a few weeks after he was summoned by the commission.
The ICPC confirmed he is under investigation for allegedly diverting funds released for the federal government's N-Power project.
In 2016, FG initiated the N-Power project to address the country's unemployment challenges.
It was said that the stipends meant for beneficiaries of the initiative were paid to accounts linked to D'banj.
In a statement on Wednesday, Maryam El-Yakub Musa, a legal representative of the singer, denied that D'banj had any connection to the fraud or its orchestrators.
"We acknowledge the fact that the ICPC is currently investigating allegations of diversion of N-POWER funds as already stated by the commission," the statement reads.
"We continue to hold the expectation that the Commission will stay the course of professionalism in this matter.
"For the record, D'banj has no such contractual or incidental relationship whatsoever with any group or persons within or outside government in relation to the disbursement, operations, access, or control of the operation of any government fund through an agency or its subsidiaries.
"Emphatically and as a matter of policy, Dbanj and his management do not engage in business dealings unless they are legitimate, properly documented, and obtainable in law."
On the allegation that D'banj failed to honour ICPC's invitations, the lawyer said the singer was out of the country.
"He sent in letters through his attorneys to the commission in respect of his schedule in South Africa and promised to visit the Commission when he returned," the lawyer added.
"On Monday the 5th of December, 2022, D'banj freely and of his law-abiding accord went to the Commission at about 2 pm immediately after he arrived in Abuja.
"D'banj has encouraged the commission to carry out its investigation thoroughly to ensure that characters attempting to bring him into such ridiculous activities must be brought to book.
"It is inconceivable that D'banj whose very career is a reference point for hard work, diligence and honesty would lend his reputation built steadfastly over the years to acts of such accusations."