Using antibiotics without prescription is dangerous, FG warns Nigerians
The federal government says the abuse of antibiotics is threatening health systems in the country.
Tochi Okwor, chairperson, Nigeria antimicrobial resistance coordination committee, said the abuse of such drugs is increasing antimicrobial resistance (AMR).
AMR happens when bacteria, viruses, fungi, and parasites adapt over time and stop responding to medications, making illnesses harder to cure and raising the risk of disease transmission, life-threatening sicknesses, and death.
Speaking on Friday at a media briefing organised by the Nigeria Centre for Disease Control (NCDC) to commemorate the World Antimicrobial Awareness Week, Okwor said AMR is one of the top 10 global public health threats facing humanity.
She added that it has affected the effective treatment of an ever-increasing range of infections caused by bacteria, parasites, viruses and fungi.
"The dangers of buying antibiotics over the counter are many. You are not sure if the antibiotics you are buying is the right one for what is wrong with you," she said.
"For you to be sure of the antibiotics to take, your sample has to be taken in the lab and it is in the lab that the organism causing the infection is known.
"How do you know the dose to take? Who monitors the dosage you take? You have to be advised on the dose to take and you have to be monitored by an expert.
"The best way to take antibiotics is to go to the hospital, have a health worker check you and take your sample, have your result come out in a timely manner and use what we call antibiotics formulary. We have guidelines of antibiotics to prescribe according to the specific guidelines."
Daniel Onwuliri, USAID's global health security agenda programme's senior technical advisor, said the event themed 'Preventing Antimicrobial Resistance Together' is critical to arresting the growing threat of resistance to antimicrobials.
"Antimicrobials resistance remains an ongoing threat to all and it's a silent pandemic or like some have called it 'a pandemic in waiting'," he said.
"The antimicrobial use problem where unregulated access to antimicrobials is rife, creates a great burden for the health system and for communities working to tackle AMR.
"Our collaborative efforts are therefore important and USAID MTaPS has supported the one-health approach to address AMR."
Niniola Williams, managing director, Dr. Ameyo Stella Adadevoh Health Trust, said the fight against AMR would be targeted at youths as they are the largest consumers of antibiotics.
"Antimicrobial resistance is a pandemic in the shadows, and one of the top global health threats capable of leading to the death of 10 million people and a $100 trillion loss in our global economy by the year 2050," she said.
"As the time ticks by slowly in this room, it is a reminder that everyday, including this moment, presents an opportunity to reduce the burden of this menace in our society.
"In particular, we believe in investing in youth as a key stakeholder group in the fight against AMR. They are the current consumers and future prescribers of these medications and they have the ability to contribute to solutions."
5 body changes to expect when you stop having regular sex
There are certain periods when the yearn for sexual intercourse wanes and the body becomes less receptive to sexual arousal.
Almost every sex-having adult can relate to this phase.
For most, it is not a deliberate decision to withdraw from sex, rather it could be as a result of a break-up, death or disagreement, busy schedule, illness amongst other factors.
In the event of a temporary break from sex, here are five things that can happen to the human body.
Lower sex drive
When you're not having regular sex, there is a possibility that your desire for sex reduces significantly.
Sex is associated with good feelings because the body is flooded with hormones while in the act, so when you stay away, all that energy can be directed to other activities, making sex lose its place.
"Your libido can increase your career drive and manifest more successful ambitions or, if you choose, you may direct your sexual energy into your children versus intercourse," Fran Walfish, a Beverly Hills family and sex psychotherapist told Medical Daily.
"We can resume the same sexual drive, energy, and appetite we enjoyed before. However, don't expect a sudden rise in libido if you never had a high sex drive."
More stress
Sex is known to be a good way to relieve stress, therefore, a lack of regular sex can lead to elevated stress levels.
A 2005 study in Biological Psychology found that penile-vaginal intercourse is associated with better mental and physical performance, and lower stress levels.
People who hadn't had regular sex showed higher blood pressure spikes in response to stress than those who recently had intercourse.
Less intelligent
A 2013 study discovered sex boosts neurogenesis — the creation of new neurons in the brain — and also improves cognitive function.
Sexual experiences lead to cell growth in the hippocampus, a region of the brain that's vital to long-term memory. Therefore, sex has the potential to prevent deterioration that leads to memory loss, and dementia.
Weaker immune system
According to a 2004 study, regular sex, in moderation, can boost the immune system and make you less prone to cold.
Researchers measured levels of immunoglobulin A (IgA), an antigen found in saliva and mucosal linings, to evaluate the strength of the immune system of participants.
IgA is the body's first line of defense against cold and flu, as it binds to bacteria that invade the body, and then activates the immune system to destroy them.
Participants who had frequent sex showed significantly higher levels of IgA than their counterparts.
Erectile dysfunction
A study published in the 2008 American Journal of Medicine discovered that men who had sex less frequently were likely to develop erectile dysfunction two times more than men who had sex frequently.
900 men in their 50s, 60s, and 70s were studied for five years and it was discovered that having sex regularly preserved potency, even at old age.
Things to know when trying to conceive at 40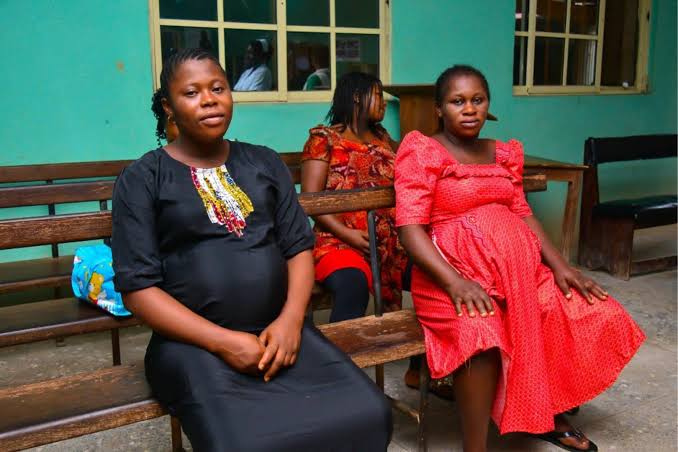 Getting pregnant at the age of 40 is probably more common than you may realise, though it is a fact that the body faces some unique challenges during pregnancy as a woman ages.
However, if you are trying to conceive at an older age, you need to be aware that even though fertility declines naturally as you age, it is possible to get pregnant after the age of 40.
If you are still having your periods, there is a chance you can get pregnant, although you have a much lower chance of conceiving naturally once you celebrate your 40th birthday than earlier in your reproductive years.
There is about five per cent chance during your menstrual cycle that you might get pregnant naturally once you are 40 years old. Compare this to a 25 per cent chance per cycle when you were in your 20s, when your fertility was at its peak.
There are many reasons for the decline in the success rate of pregnancy after 40. The rate of miscarriage is about 40 per cent after the age of 40. This can be due to many reasons, but the biggest reason is that there is a higher chance of genetic abnormality in each egg.
As a woman, your ovarian reserve also decreases over time, meaning you have fewer eggs left by the time you turn 40. The story around eggs is one that has been told several times. When you were born, your ovaries contain all the eggs that you would ever have – about a million in total. This number declines as you age because you typically lose about 30 immature eggs daily. And it's not just you; this is what every woman of reproductive age experiences.
By the time you reach puberty, your ovaries would contain around 300,000 eggs; and by age 30, you are down to 100,000. At 40, you would have no more than 20,000 eggs left, and these are more than enough for your fertility needs.
Your ovarian reserve can be tested with a blood test called the Anti-Mullerian Hormone test. AMH is a hormone produced by the follicles in your ovaries where egg cells develop. This declines throughout your reproductive lifespan. The lower your AMH number, the fewer eggs remain in your ovarian reserve. But the AMH test result doesn't tell anything about the quality of the remaining eggs.
The percentage of normal eggs that every woman has decreases as she ages. After age 40, the percentage of genetically abnormal eggs increases. This means that even if those eggs are fertilised, the pregnancy may not end in a live or genetically normal baby.
Clinically, at age 25, a woman has approximately 75 per cent normal eggs. By age 35, that number drops to around 45 per cent, and by 40 years, it's around 20 to 30 per cent. This is one reason why most physicians recommend genetic testing for abnormal conditions in women pregnant after 40 years.
Besides naturally declining fertility, another challenge you can face as a woman that is over 40 is that you may have been diagnosed with other conditions which can cause pregnancy complications and/or more difficulties getting pregnant. You are at risk if you are obese, hypertensive, diabetic or have thyroid disorders, fibroids and endometriosis.
If you have other medical conditions, you should make sure your physician is aware that you are trying to conceive so that they can optimise your health appropriately to prepare for the pregnancy. A preconception counselling appointment with your regular gynaecologist can help pinpoint areas for improvement and give you personalised recommendations.
Remember that help is available if you haven't got pregnant. Your fertility specialist can assist with fertility issues, so do not overlook a consultation with a specialist on the options available to you.
Smoking 3 sticks of cigarette reduces life by 24 hours, says Health expert, Prof Olatunji Aina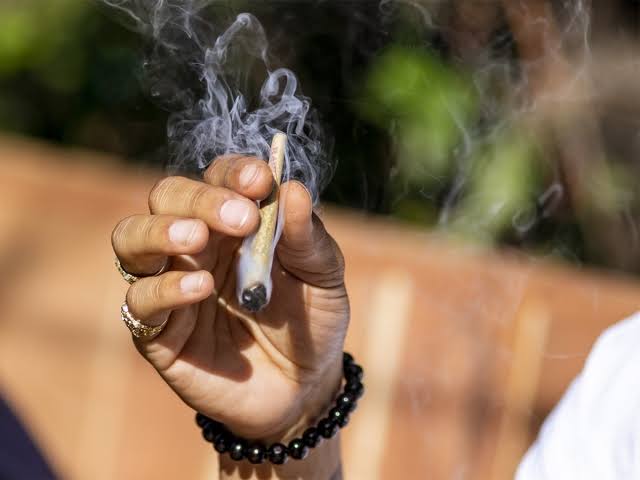 'Smokers are liable to die young' – This was Prof. Olatunji Aina's submission as a keynote speaker at Vanguard's 2nd Mental Health Summit that held on Thursday in Lagos.
The summit themed: "Mental Health in a Distressed Economy – Drug Abuse: A New Force Driving Mental Health Crises in Nigeria" brought together health experts to speak on the condition that has been referred to as a 'silent killer'.
Prof Aina who is also a Consultant Psychiatrist identified excessive smoking as one of the conditions that could lead to mental health issues.
He said: "It has been discovered that frequent, persistent smoking can also cause mental health issues and early death.
"According to findings, smoking a stick of cigarette reduces your life by eight hours, so when you smoke three sticks, you know one day of your life is gone. And we know there are those who smoke more than three sticks in a day.
"The damage is does to one's health cannot be overemphasised, this is why there is always a warning that comes with smoking."
He further called for more attention to be paid to those battling mental health issues alongside improved advocacy.
Other causes of mental health issues as listed by Prof. Aina are poverty, insomnia and illnesses.