5 body changes to expect when you stop having regular sex
There are certain periods when the yearn for sexual intercourse wanes and the body becomes less receptive to sexual arousal.
Almost every sex-having adult can relate to this phase.
For most, it is not a deliberate decision to withdraw from sex, rather it could be as a result of a break-up, death or disagreement, busy schedule, illness amongst other factors.
In the event of a temporary break from sex, here are five things that can happen to the human body.
Lower sex drive
When you're not having regular sex, there is a possibility that your desire for sex reduces significantly.
Sex is associated with good feelings because the body is flooded with hormones while in the act, so when you stay away, all that energy can be directed to other activities, making sex lose its place.
"Your libido can increase your career drive and manifest more successful ambitions or, if you choose, you may direct your sexual energy into your children versus intercourse," Fran Walfish, a Beverly Hills family and sex psychotherapist told Medical Daily.
"We can resume the same sexual drive, energy, and appetite we enjoyed before. However, don't expect a sudden rise in libido if you never had a high sex drive."
More stress
Sex is known to be a good way to relieve stress, therefore, a lack of regular sex can lead to elevated stress levels.
A 2005 study in Biological Psychology found that penile-vaginal intercourse is associated with better mental and physical performance, and lower stress levels.
People who hadn't had regular sex showed higher blood pressure spikes in response to stress than those who recently had intercourse.
Less intelligent
A 2013 study discovered sex boosts neurogenesis — the creation of new neurons in the brain — and also improves cognitive function.
Sexual experiences lead to cell growth in the hippocampus, a region of the brain that's vital to long-term memory. Therefore, sex has the potential to prevent deterioration that leads to memory loss, and dementia.
Weaker immune system
According to a 2004 study, regular sex, in moderation, can boost the immune system and make you less prone to cold.
Researchers measured levels of immunoglobulin A (IgA), an antigen found in saliva and mucosal linings, to evaluate the strength of the immune system of participants.
IgA is the body's first line of defense against cold and flu, as it binds to bacteria that invade the body, and then activates the immune system to destroy them.
Participants who had frequent sex showed significantly higher levels of IgA than their counterparts.
Erectile dysfunction
A study published in the 2008 American Journal of Medicine discovered that men who had sex less frequently were likely to develop erectile dysfunction two times more than men who had sex frequently.
900 men in their 50s, 60s, and 70s were studied for five years and it was discovered that having sex regularly preserved potency, even at old age.
Five things people think prevent pregnancy but they don't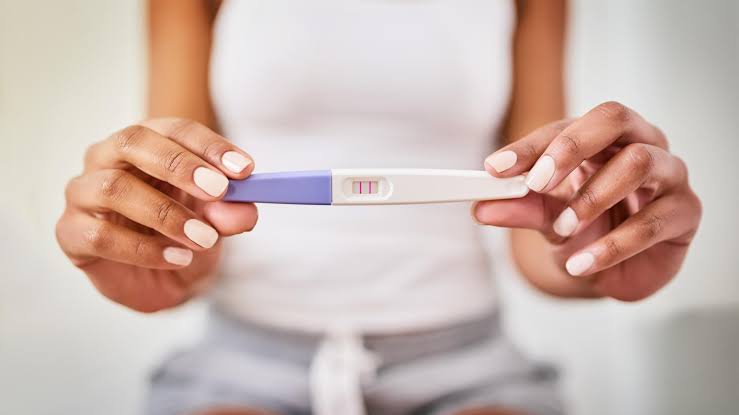 Many people, even married ones, aren't prepared for children, but that doesn't mean they won't be caught in the throes of passion.
Here are some hilarious things people do under the false belief that it would prevent pregnancy.
Urinating after sex
Some people believe that peeing after sex flushes away whatever deposit of semen remains. These people should be ready for a bundle of joy or surprise in nine months.
Drinking water and salt or alcohol
The display of ignorance is so funny because it seems as if they are trying to kill off the sperm when that is clearly ridiculous.
Jumping up and down after sex
This would keep you fit and healthy for when the baby arrives because you would still get very pregnant.
Pull out method
Even aside from STDs, the pull-out or withdrawal method is quite ineffective. Plus, fluids released before ejaculation might have semen. Use other methods of contraception to be safe.
Having sex when on your period
Surprise, you can get pregnant even when you have sex on your period, though the chances are slim don't take the risk.
7 reasons to appreciate excess body hair more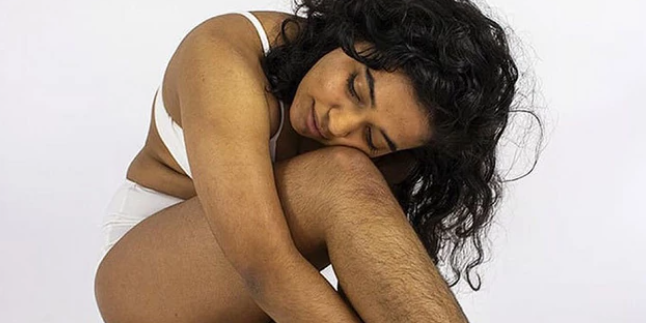 What you need to know about hair growth in unwanted places like face, arms, legs, chest, back, and appropriate treatment.
There are three reasons to love hairy body:
It is a way your body tells you that it is going through something.
It is genetics.
It is beautiful.
Even when you want to get rid of it, you have to identify the issue before you get the razor out!
It's in your family
Genetics play a major part in hairy bodie. Some ethnic groups, darker-skinned people usually have excessive hair.
Unfortunately, the most reliable way to get rid of hair on dark-skin affects melanin.
The laser targets melanin in the hair. But this includes melanin of the skin which can leave you covered in permanent white patches allover if done incorrectly.
It fights back
If you are going to cut it, make sure to leave nothing behind. But even then, there's a chance you are only making it stronger.
Shaving cut the hair but doesn't impact the hair pocket (follicle). Even invasive methods like waxing and tweezing can make it come back thicker and coarser.
The injury to the hair makes it respond by becoming thicker than the previously cut batch.
The solution is to get a cream that can slow down the growth rate between shaving, waxing or tweezing.
You have sensitive follicles
If a medical practitioner has ruled out medical causes, you might simply have sensitive follicles.
This means they overreact to even normal testosterone levels.
Medical conditions the excess hair might be telling you about
Hormone imbalance
"Women with polycystic ovarian syndrome (PCOS) usually have excessive growth of facial or body hair because the condition produces excessive amounts of androgens (excessive male sex hormones)," says Ghasak Amer Mahmood, MD, an endocrinologist at PIH Health in Whittier, California.
Treatment includes medicine to regulate ovaries function and decrease amount of androgens. These include: birth control pills and anti-androgen medicine.
Adrenal gland issues
"In Cushing's syndrome, the major product of the adrenal gland, cortisol, is increased, but along with it, excess androgens are released as well. In congenital adrenal hyperplasia, there is a deficiency in one of the enzymes that produce cortisol. As a result, cortisol can't be produced, and the precursors are diverted to producing androgens instead, leading to excessive hair growth," says Mazen Abdallah, MD, a reproductive endocrinologist with McGovern Medical School at UT Health and Children's Memorial Hermann Hospital, and medical director of the Houston Fertility Institute in Texas.
Surgery or medication should be able to restore normal levels.
Weight gain
Extra weight is linked to high levels of male hormones.
"Obesity alters the way that the body produces and processes hormones," Dr. Ward explains. "When insulin levels in the body are high they stimulate the production of male hormones. This is also linked to PCOS and diabetes, a condition that also affects insulin levels," the doctor adds.
Lifestyle changes including a diet low in sugar and fat and rich in antioxidants, and weight loss can lessen hair growth.
Medication
Treatment for endometriosis (a disease characterized by the presence of tissue resembling endometrium (the lining of the uterus) outside the uterus) can lead to excess hair growth.
It includes steroids like prednisone, danazol, which are created from androgens. Medicine for immune disorders or anti-seizure and drugs used to slow hair loss may cause hair in unwanted places.
Fast with your sense, NAFDAC tells Nigerians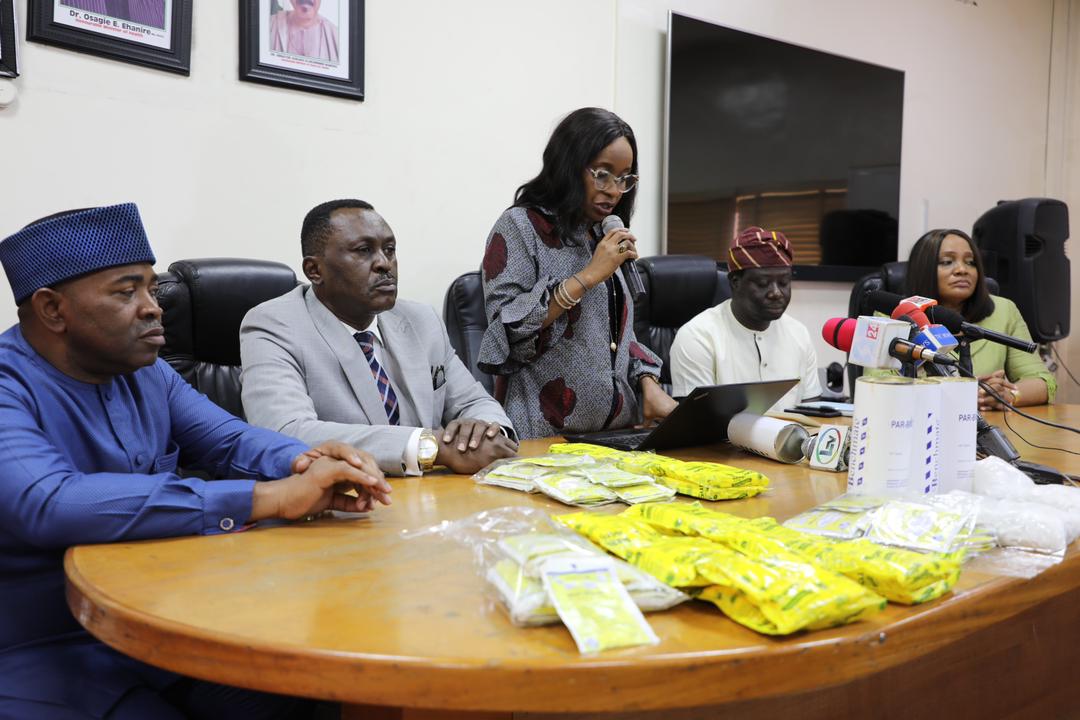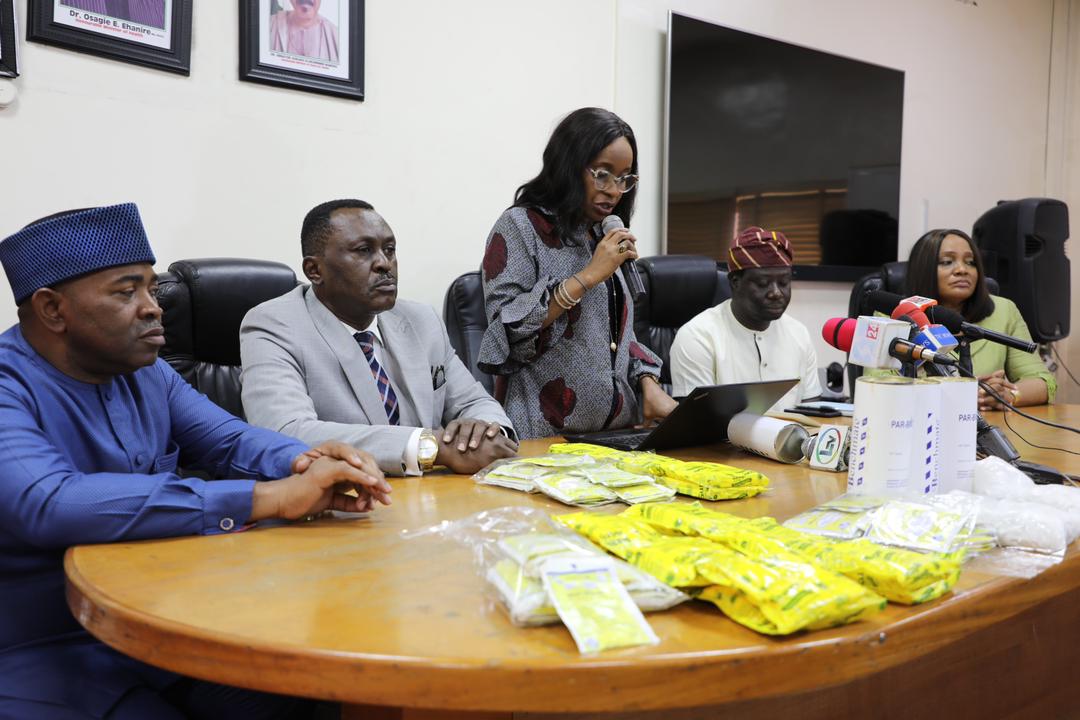 The Director General of the National Agency for Food and Drug Administration and Control, NAFDAC, Prof. Mojisola Adeyeye, has advised Nigerians against subjecting themselves to long-hour fasting, saying it was risky to their kidneys.
Prof. Adeyeye, who attributed the high rate of kidney problems in Nigeria to prolonged fasting by some religious adherents, insisted that those subjecting themselves to prolonged fasting on religious grounds must moderate the act.
She spoke in Abuja yesterday, while briefing the media on the breakthrough by her agency in tracking a high consignments of Tramadol and other pharmaceuticals to the Republic of Benin.
On the high rate of kidney problems in the country, she said: "Kidney failure, we are a very religious country- Muslims and Christians fast a lot and it is part of the kidney problem.
"Your body has to have homeomistatic balance, meaning that the water level in your body must be enough to make your organs to function.
"Some people will fast for 10 or 20 days and drink only little water, the kidney is being punished. Now, if you put chemicals in it, it triples in exponential manner, it damages the kidney because the kidney doesn't have water to dilute and filter."
Adeyeye, who tasked Nigerians to fast but with common sense, added: "I fast but with common sense. We have to fast with common sense, otherwise we will pay with our kidneys."