Cinergy Entertainment and Sanicle host Inaugural "Celebrating Women Extraordinary X' Series"
Foremost American Cinema franchise, Cinergy Entertainment will play host to the first ever "Celebrating Women Extraordinary X' under the aegis of the Wakanda Forever Summit.
The event which is scheduled to be held on November 11, in commemoration of the movie Black Panther sequel release, is aimed at celebrating the legacies and immense contributions of women in various fields of endeavor.
A line up of speakers which include Hawa Diallo, Desiree Frieson, Roxanne Stewart, Adrian Ogans among others will x-ray the many struggles women face and the success stories from a wide array of other speakers that were able to to conquer those challenges.
Themed' Celebrating Women Extraordinary X', the event is a gathering of 100 of the most powerful women to connect and discuss how to build the next generation of Extraordinary Women.
The event also underscores the need to intensify efforts to eliminate the strains of inequality and gender bias in society.
According to Hawa Diallo, Chief Civil Society Unit, United Nations "It is only with women and girls at the center of our efforts that we have the best chance to succeed in addressing our current and pressing global challenges; from the climate emergency to gender-based violence, political divisions and to a sustainable recovery from this global pandemic,"
"The SDGs, she added "reflect the commitment made by member states in this region over the past forty years thanks to the efforts and sacrifices of women activists and feminist movements."
Speaking on the central focus of the summit, Chaste Inegbedion, Principal Product Manager, Sanicle noted that November 11 2022, has been declared a day for the celebration of the Women of Wakanda Virtual Summit and Special Screening under the framework of Wakanda Forever. It's time we recommit our energies to achieving true and irreversible gender inequality because we all benefit when women have the opportunity to lead and to rise for all by showcasing women innovation like Period Genie,"
Sanicle's innovative initiatives and campaigns, such as The Period Passport Book, Period Genie game, Period Genie Animated Short film, sets out to educate, raise awareness, and, most importantly, generate opportunities for dignified conversations about a young girl's journey from menarche to menopause.
Re-emphasising how gender parity is essential to create a sustainable future, Adrian Ogan, Sales Manager, Cinergy, said, "Achieving all-round, sustained development in society requires achieving parity in every stratum of every organization – be it in government or private. Women and men both have invaluable contributions to make that bear the unique imprints coloured by gender characteristics and tendencies. Without these imprints, society is bound to be lopsided."
Going down memory lane, Roxanne Stewart, CEO, Sanicle the present day woman has evolved from the stereotypical age to a time where their contribution to society can no longer be ignored
In her words "Sometime in 1984, Wonder Woman appeared on our television. I had never seen anyone like her; in my proper suburban Brooklyn neighborhood, women were mostly wives and moms who stayed home, wore appropriate clothing and deferred to their husbands. But there she was: Tall and strong, with piercing blue eyes and a gold eagle on her chest, bare legs in bright red boots and bracelets with the magical power to stop bullets.
A lasso that forced the truth out of all the men she caught. And she never looked afraid. Sharing a compendium of stories of sheroes,"aims at recognizing and celebrating the contribution and those sacrifices of women and girls who are leading efforts for women's right for a more sustainable and climate-resilient feature for our plant based organic period box, A Plant-based Organic Period box, curated by Sanicle, is an excellent solution for that time of the month that is kind to the planet and people and includes items that help with symptoms girls and women experience during menstruation. In addition, this care box helps girls understand the benefits of plant-based period products and addresses specific period-related concerns such as painful, heavy, or irregular periods and self-care techniques."
"One panel is about the longevity of legacy through storytelling, another panel focuses on building relationships that last, a different panel discusses awakening the warrior within and dealing with adversity head on, and there is a panel highlighting the importance of using technology to create bridges within the Black community to accelerate healing".- Zaakirah Muhammad, CEO Phocused Media Group, one of the Media panelists.
Other panels like Entrepreneurship, Impact Investment, HeForShe and Tech Jobs/Remote Working boast speakers from Apple, Thomas Reuters, Deloitte, Northrop Grumman, TanTV and US Department of State.
Desiree Frieson to virtually present a closing Keynote Presentation on Funding Femtech Innovations that chronicles the stories of Build in Tulsa Women who have shaped societies.
The virtual event will be hosted by Anitra Parish of National Women's Political Caucus. The event will also feature the 'HeforShe' panel with goodwill remarks from Atento Capital Lawrence Watkins and support from Phocused Media Group and produced by Alarinka TV.
The Special Screening of Wakanda Forever will happen with a Black Carpet Reception all dressed in white in honor of late star, Chadwick Boseman after the summit in Tulsa, Oklahoma. Follow #WakandaForeverTulsa on social media for updates.
Register Here
Israel DMW hints that Davido will return in March with new album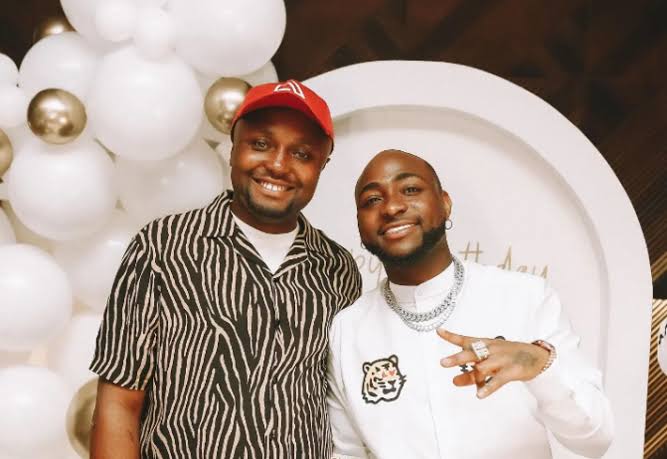 Israel 'DMW' Afeare, Davido's logistics manager, has hinted that the singer's new album will be released in March.
In a post on his Instagram page, Israel also asked Davdo's fans to anticipate the song which he described as a "banger".
"We outside again by March. Our new album, flex my soul track, it's a real BANGER SHIIT," he wrote in a now-deleted post.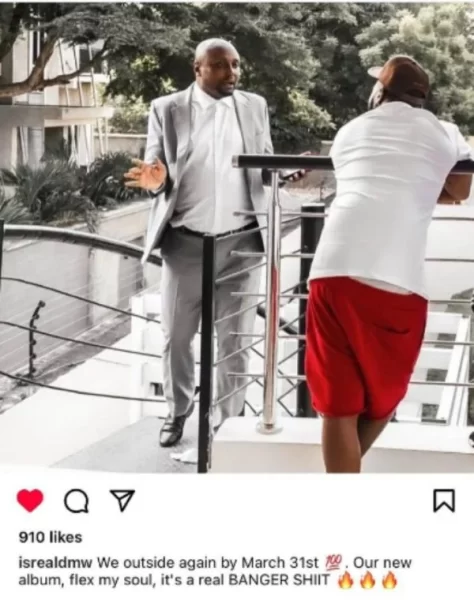 Uti Nwachukwu says it's wrong for a man to get married before age 40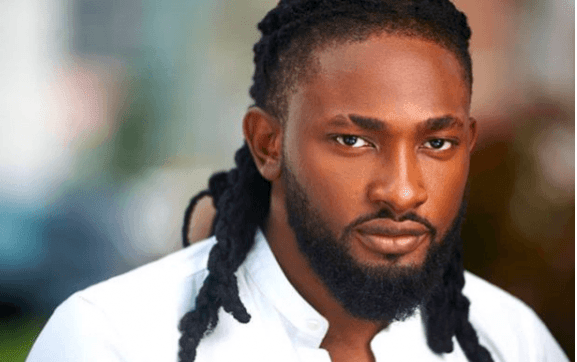 Uti Nwachukwu, the Nigerian media personality, says he thinks men should have no business getting married before 40.
The 40-year-old TV host gave his opinion about marriage in the latest episode of 'Toke Moments'.
Nwachukwu also said marriage is a spiritual contract which requires a certain level of loyalty.
"I don't think any man has any business marrying before 40. To me, and it doesn't make me right. I'd say between 35 to 40," he said.
"I don't think any woman should be married before 30. You have to experience life as a single, you have to weigh your options and all of that. Apart from those that are afraid of their biological clock but then again, how many children do women want these days and please there's technology."
When asked if he believes a man and woman can be together forever, Nwachukwu said "that is why I am not married yet."
"I might be Kamala Harris' age when I decide to get married, I don't know," he said.
The former winner of Big Brother Africa (BBAfrica) housemate said people who are not ready to be loyal to their partners should not make their relationship official.
"If you don't want to commit to somebody, don't make it official whether in the presence of God, the government or your family," he said.
"Leave contract, leave the agreement. Once you agree, integrity is integrity. There's no excuse."
EFCC grills actress Oluwadarasimi Omoseyin for spraying and stepping on new naira notes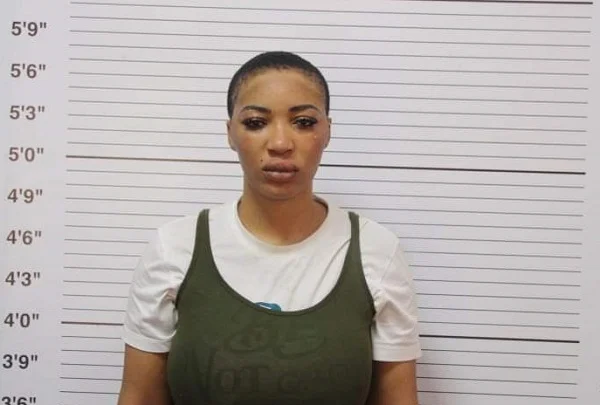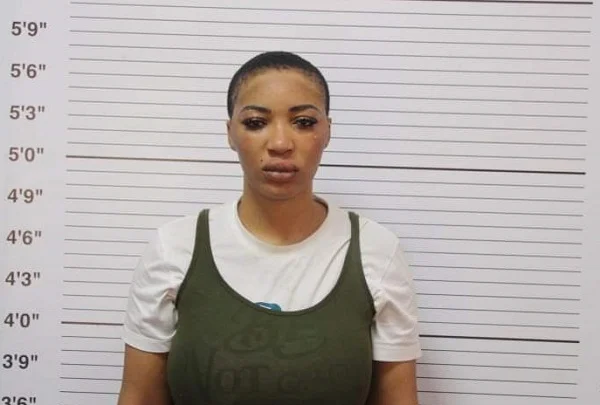 The Economic and Financial Crimes Commission (EFCC) branch in Lagos says it has begun an investigation of Oluwadarasimi Omoseyin, the actress, for allegedly tampering with the redesigned naira notes.
The actress was arrested on Wednesday by the Independent Corrupt Practices and Other Related Offences Commission (ICPC) for selling the new naira notes on social media.
Azuka Ogugua, the ICPC spokesperson, said the serial entrepreneur colluded with "key elements" in the financial sector to divert the new notes and sell them in the black market.
The EFCC, in a statement on Friday, said it has taken over the case from the ICPC.
The commission said the 31-year-old was arrested after the video of her spraying and stepping on the newly redesigned naira notes at a party surfaced online.
The anti-graft agency said the offense is contrary to Section 21 (5) of the Central Bank of Nigeria (CBN) Act, 2007.
"In the viral video, she was also seen flaunting wads of the new Naira notes," the statement reads.
"The suspect was subsequently handed over to the EFCC on Thursday, February 2, 2023, for further investigations.
"Items recovered from her at the point of arrest include a Range Rover and iPhone mobile devices.
"The suspect will be charged to court once investigations have been concluded."