Countries impose mandatory COVID tests for travellers as China eases restrictions
Countries around the world have tightened their COVID rules following China's announcement on Monday on re-opening its borders.
On Tuesday, China's immigration authority said the country would scrap quarantine for inbound travellers from January 8.
The announcement marks the end of the country's three-year zero-COVID policy.
China is currently facing a surge in COVID cases although government officials have accused the media of "hyping up" the situation.
The country's decision to ease its travel restrictions saw moves from countries on tightening protocol for travellers arriving from China.
On Wednesday, the United States of America said it was considering ramping up restrictions on Chinese nationals due to "a lack of transparency surrounding the virus" in the country.
Italy also said it would impose mandatory COVID tests for Chinese tourists.
Orazio Schillaci, Italy's health minister, said the measures were "essential to ensure the surveillance and identification" of any new variants of the virus and to "protect the Italian population".
Nearly half of the passengers on two recent flights from China to Milan tested positive for COVID-19, la Repubblica, a local news site, reported.
Several other countries, including Japan, India, South Korea, Taiwan, and Malaysia have already instituted similar requirements.
China's easing of travel measures — the last part of the country's zero-COVID policy — followed weeks of unrest which saw people take to the streets in protests against President Xi Jinping and his government.
Turkey-Syria earthquake: Rescuers battle snowstorm to find survivors as death toll nears 4500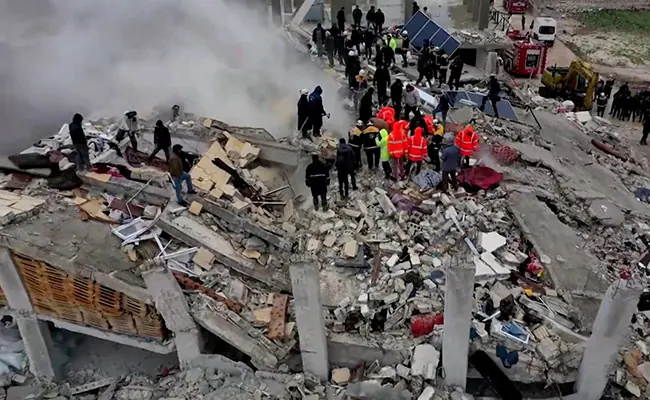 The death toll from the 7.8 magnitude earthquake that ripped through Turkey and Syria on Monday has now climbed past 4,300 people.
Yunus Sezer, Turkey's head of disaster services, said at least 2,921 people were killed and more than 15,800 others injured.
In neighboring Syria, at least 1,451 people have died, SANA, the Syrian state news agency, reports.
After the initial earthquake, a series of aftershocks reverberated throughout the day with the largest coming about nine hours after as a second quake that measured 7.5 in magnitude.
Nearly 1,000 search and rescue volunteers have been deployed from Istanbul, Turkey's largest city, along with dogs, trucks, and aid.
A host of countries have also sent rescue workers to help the disaster-struck region where a frantic effort to find and free trapped civilians is underway but a raging rain and snowstorm is hampering efforts.
Poor internet connections and damaged roads between some of the worst-hit Turkish cities, homes to millions of people, have also hindered efforts to assess the impact and plan help.
Residents of the southern Turkish province of Hatay told Reuters that they have had little help since Monday's earthquakes.
Weeping in the rain, a resident who gave his name as Deniz wrung his hands in despair.
"They're making noises but nobody is coming," Reuter quoted him to have said.
"We're devastated, we're devastated. My God … They're calling out. They're saying, 'Save us' but we can't save them. How are we going to save them? There has been nobody since the morning."
Rescuers are working around the clock leaving them "very exhausted" as they wait for more aid.
Second earthquake hits Turkey as death toll nears 1500
More than 1,300 people have died in Turkey and Syria after a 7.8 magnitude earthquake hit Turkey early Monday.
BODEX BLOG had reported a death toll of at least 400 people and about 2,000 others injured earlier in the day.
Hundreds of buildings were completely destroyed in the quake, with tremors felt as far as Cyprus, Lebanon, Israel, and Egypt.
Hours later, there had been reports of major tremors in the affected region.
The European Mediterranean Seismological Centre confirmed that a second earthquake of at least 7.5 magnitude hit Turkey.
The earthquake came as the middle eastern country is experiencing a snowstorm that is expected to continue until Thursday.
Hundreds of thousands of Syrian refugees, displaced by the war in their home country, are settled in the regions of Turkey that have been worst hit by this morning's earthquake.
Turkey shelters more than 3.6 million Syrian refugees, according to data from Human Rights Watch.
So far, the Turkish government has received offers of assistance from the North Atlantic Treaty Organization (NATO), the European Union, and 45 countries including embattled Ukraine.
Turkish President Recep Erdogan said rescue teams have rescued over 2,400 people from under the rubble of buildings flattened by the quake, the worst to hit the country in 100 years.
JUST IN: Over 400 killed, others trapped as earthquake hits Turkey and Syria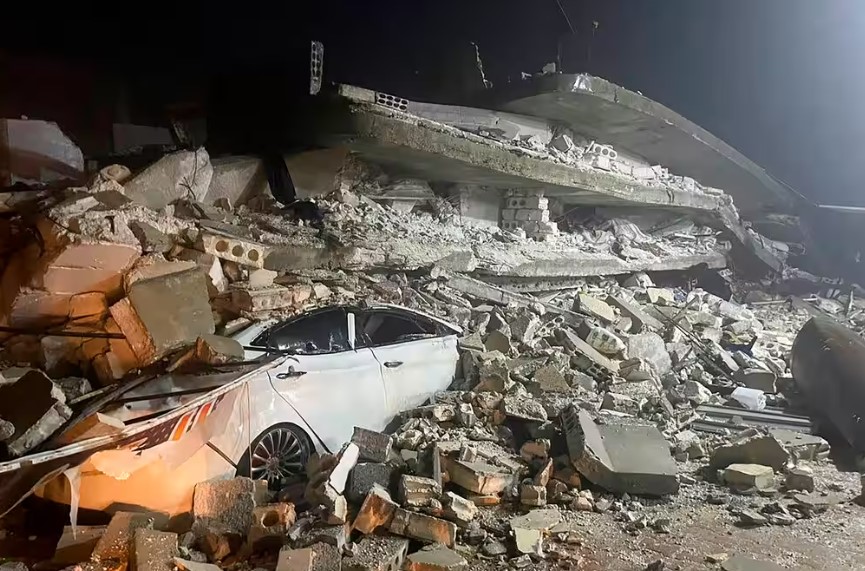 At least 400 people have been killed and about 2,000 others injured in Turkey and Syria after a 7.8 magnitude earthquake hit southern Turkey early Monday.
With a rising death toll, the earthquake is one of the strongest to hit Turkey in more than 100 years.
The earthquake sent tremors across the region that caused buildings to collapse.
Multiple aftershocks were felt in Cyprus, Lebanon, and Israel.
The earthquake came as the middle eastern country is experiencing a snowstorm that is expected to continue until Thursday.
Rescue teams are carrying out a frantic search for survivors trapped under chunks of concrete in cities and towns across Turkey and Syria.
Videos shared on social media showed dozens of collapsed buildings, while frightened residents huddled on the darkened streets amid the chaos.
There were also videos of the only runway at Hatay airport in southern Turkey torn open as a result of the earthquake.
Turkish President Recep Erdogan said the quake was felt in many parts of the country.
"I convey my best wishes to all our citizens who were affected by the earthquake that occurred in Kahramanmaraş and was felt in many parts of our country. All our relevant units are on alert under the coordination of AFAD," Erdogan said.
"Our search and rescue teams were immediately dispatched to the areas affected by the earthquake. Our Ministry of Interior and Health, AFAD, Governorships, and all other institutions started their work rapidly.
"We hope that we will get through this disaster together as soon as possible and with the least damage, and we continue our work.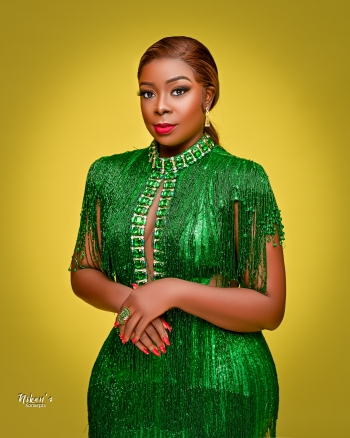 Bodex F. Hungbo, SPMIIM is a multiple award-winning Nigerian Digital Media Practitioner, Digital Strategist, PR consultant, Brand and Event Expert, Tv Presenter, Tier-A Blogger/Influencer, and a top cobbler in Nigeria.
She has widespread experiences across different professions and skills, which includes experiences in; Marketing, Media, Broadcasting, Brand and Event Management, Administration and Management with prior stints at MTN, NAPIMS-NNPC, GLOBAL FLEET OIL AND GAS, LTV, Silverbird and a host of others