Church of England insists on no same sex marriage — but to allow gay couples join prayer service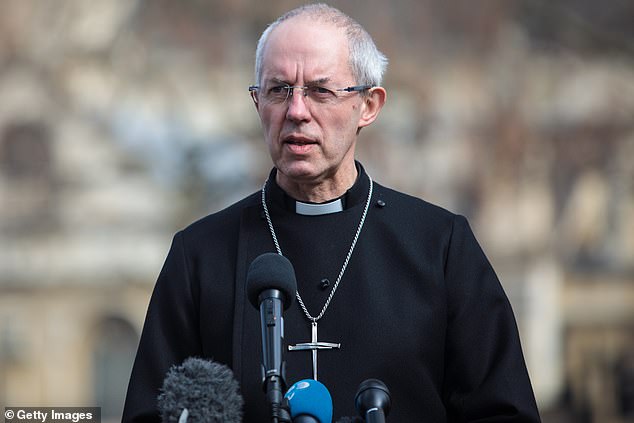 The Church of England bishops have insisted on not allowing same-sex marriage in the churches.
In a press statement, the bishops said same-sex couples would be able to come to church to give thanks for their civil marriage or partnership and receive God's blessing.
They said the church would not change its formal teaching that holy matrimony is between one man and one woman.
"Drawing from the feedback received through Living in Love and Faith, the bishops also identify a number of key areas for further reflection and work," the statement reads.
It added that the bishops would issue an apology to the LGBTQI+ persons for the "rejection, exclusion, and hostility" they have faced in churches.
"Under the proposals, same-sex couples would still not be able to get married in a Church of England but could have a service in which there would be prayers of dedication, thanksgiving or for God's blessing on the couple in church following a civil marriage or partnership.
"The formal teaching of the Church of England as set out in the canons and authorised liturgies – that Holy Matrimony is between one man and one woman for life – would not change.
"The prayers would be voluntary for clergy to use and could be used in different combinations reflecting the theological diversity of the Church.
"The proposals for the Church of England follow a discussion at the Lambeth Conference of Anglican bishops from around the world last year on topics including same-sex marriage and blessings.
"And they will urge all congregations in their care to welcome same-sex couples ' unreservedly and joyfully' as they reaffirm their commitment to a radical new Christian inclusion founded in scripture, in reason, in tradition, in theology and the Christian faith as the Church of England has received it – based on good, healthy, flourishing relationships, and in a proper 21st Century understanding of being human and of being sexual."
Muslims calls out Seyi Vibez for using Quranic recitation in his songs
Red hot Nigerian Street music sensation Seyi Vibez has split opinion with his teaser of his upcoming release with some Muslims demanding that he takes the Quranic recitation off the song.
On Monday, 30th January 2023, Seyi Vibez shared the teaser of his upcoming release on his Instagram handle. The snipper contained an Islamic recitation sampled on the record and it's this Islamic element that has divided opinions on social media.
A Muslim social media blog "Nigerianmuslims" posted on its Instagram account that a group of concerned Muslims has asked that Seyi Vibez take off the Quranic recitation before releasing the song.
"Some concerned Muslims have come together to condemn the use of the Qur'an in a music video snippet and appeal to the producer of the song to remove the Qur'an recitation before the video is officially released."
In the comment section, there were varying opinions with some Muslims agreeing with the request while others found nothing wrong in Seyi Vibez's action.
@queenbash_bbg opined that One described his action as faultless since he was a Muslim.
"Walai we are doing too much to irrelevant things 1. What is the content of the song 2. Is the singer a Muslim? 3. Is there any nudity in the song . Those are questions to be asked before we start our fanatism. What if the music will help propagate Islam . What is our problem as Muslims?"
Another user @officialyakzy claimed that Seyi Vibez's sampling of the Quranic recitation was a way to propagate Islam.
"He's actually and stylishly preaching Quran to people, it doesn't matter y'all stop this after all that's Arabic language just like English."
@ayam_akewiagbaye was of the opinion that since there was no instrumental accompanying the recitation then Seyi Vibez has not erred.
Some women consider it a privilege to have affairs with pastors, says Adeboye
Enoch Adeboye, general overseer of the Redeemed Christian Church of God (RCCG), says he has observed that some women take pleasure in having "illicit affairs" with pastors.
Adeboye wrote on the subject in the church's Open Heavens devotional on Sunday.
The RCCG general overseer said popular pastors are usually the target of such ladies.
"Pastors are considered popular when they have many people following them as they follow Jesus Christ," he said.
"These followers can be called the pastors' sheep. The devil understands the principle in our memory verse for today, so these popular pastors are usually major targets for him.
"He knows that if he can get them to fall and even spoil their reputation, their sheep will scatter and he can begin to feast on them.
"In 2 Samuel 11:3-4, when David sent for Bathsheba to have an illicit affair with her, she consented because he was the king. There was a huge gap between the king and her husband who was an ordinary soldier.
"It may surprise you to know that there are some women who consider it a privilege to have illicit affairs with bishops, general overseers, apostles, senior pastors and so on.
"Yes, it is a sin, but the devil has blinded their hearts so much that they now see it as prestigious."
Adeboye said instead of criticising pastors who fall into such temptation, it is important to pray for them.
"This is why, instead of joining people to criticise popular pastors, you should be praying for them," he said.
"If you don't support what they are doing and you do not have direct access to them, talk to their employer (God) about it, rather than joining the devil to pull them down.
"Don't assume that they don't need your prayers. In fact, the more their influence, the more prayers they need.
"You should also pray for popular pastors because every now and then, they step into dangerous territories to preach the gospel. Some of them travel through dangerous roads and go to volatile regions to share the gospel of Christ. Some of them also have to relate with the high and mighty in the society, so they need boldness to tell the truth without compromise.
"With the boldness and wisdom needed to draw the high and mighty closer to God, imagine the impact it would have on their leadership and spheres of influence.
Believe me honestly, when you pray for them, you are praying for the body of Christ at large and God will bless you for it."
Deeper Life Bible Church bars members from dropping old naira notes in offering box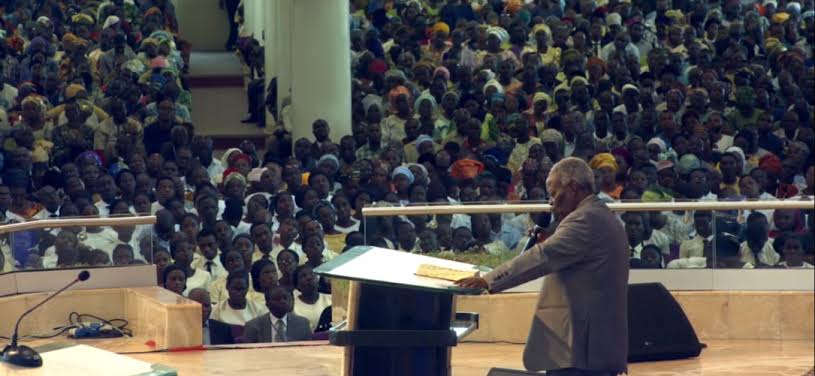 The Central Bank of Nigeria (CBN) recently redesigned Nigeria's currency, the Naira, and with the redesign came a number of monetary policies and directives.
One of the Central Bank's more urgent directives following the Naira's redesign is to completely phase out the old N1,000, N500 and N200 notes by the end of January.
This rush to phase out the old notes have begun to ripple through major institutions in Nigeria such as schools and churches.
Numerous churches in Nigeria, ahead of the CBN's January 31 deadline of phasing out the old notes, have instructed their members to offer only new N1,000, N500 and N200 notes. Schools and retailers have also set time limits for the collection of the old currencies.
This instruction is coming despite the shortage of new Naira notes that have been reported since the currency's redesign. Even ATM machines at this point still dispense old currencies in large quantities, leaving Nigerians unclear on where to get these new currency notes from.
While each day sees a rise in the number of new Naira notes in circulation, there are still large quantities of old notes still being used for transactions, especially considering that the deadline is in less than a week.
According to a report by the Punch Newspaper, the Deeper Christian Life Ministry, a premier church in Nigeria released a memo directing its church leaders to stop the collection of the old naira notes before the end of the month.
A copy of the memo which was signed by the Deeper Christian Life Ministry Church Secretary, Pastor S.M. Afuwape, was obtained by Punch.
The internal memo, titled, 'lodgement of old naira notes' reads, "Calvary's greetings to you in the name of the Lord Jesus Christ. This is to inform you that the Central Bank of Nigeria deadline of 31st January 2023 on the validity of the old N200, N500 and N1000 notes in circulation is drawing near. "The church would like to inform you to sensitize your members and the brethren to lodge all Tithes and Offerings collected in the Group on or before 29th January, 2023.
Also, no old notes in the specified denominations above should be paid as offerings as from 29th January 2023. To this end, any old notes (in the prescribed denominations) brought to the headquarters which were not lodged in the bank will be paid for by the Group. Thanks for understanding and cooperation.
This sort of directive has been given across numerous churches in the country.