Five skills that can earn you extra income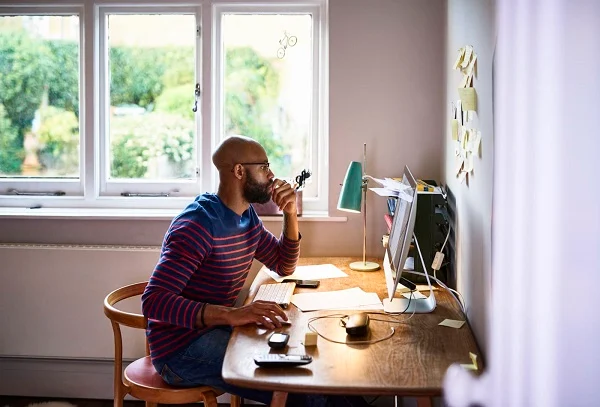 Of course, you're familiar with the global reality that learning new skills put an individual at an advantage in the modern world.
You may have been hoping to learn a new skill in the near future.
But your mind might be having a hard time settling for the particular skill to learn. This could be for any of many reasons like; "what skills to learn?" " what platforms to learn these skills on?" financial reasons, time and availability, disinterest, laziness, etc.
In this article, I'll be suggesting simple skills you could try out. They're skills you're quite familiar with but seeing them in this article today might encourage you to stop putting off learning a new skill and just do it.
Digital Media Marketing
The digital world is a large one offering a vast amount of opportunities for both organizations, their current consumers, and prospective consumers.
Digital Marketing is basically the use of digital technologies as well as resources and the internet to promote services and products.
While this particular skill is now quite a common one, being highly and adequately skilled in Digital Marketing will require investment in specifically targeted courses and training.
A good place to start is the Google Skills For Africa The Fundamentals Of Digital Marketing Course.
Content Writing|Marketing
Sometimes, Content Marketing, Digital Marketing, and Content Writing are used interchangeably but this is wrong.
Both skills are distinct and cater to different needs within an organisation.
Content Marketing is the creation and sharing of free content without explicitly marketing a product or service. Think of Content Marketing as a subtle type of digital marketing through the means of content creation. This content could be in form of a written text, audio, or video (skits, etc).
Content writing, on the other hand, is the process of planning, writing, and editing content for the web.
In the case of Content Writing, the idea isn't to market a product or service.
Just as with Digital Marketing, training will sharpen one's content writing or marketing skills.
Graphics Design
Graphics Design is the creation of visual content to communicate a message. Think of the e-flyers and posters you see online – these are just a few examples of the kind of visual content created by Graphics Designers.
Why interest yourself with Graphics Design? Minus the limitless opportunities this skill can create for a professional, this skill could open one up to other skills such as Animation Design, etc
Thankfully, there are free and super affordable online courses available to learn this skill.
UI/UX
UI stands for User Interface which is the aesthetic elements through which people interact with a product while UX stands for User Experience, basically, the experience a person has while making use of a digital product.
If you'd love to explore design in the tech space, this could be a good skill to learn.
Photography
If you've been thinking of going into photography, this could be the sign you have been looking for.
These days, you need not worry about having the right gadgets to start out in photography. With a good smartphone, you could perfect your skills and then move up by acquiring the necessary gadgets.
In addition to photography, learning editing skills on popular platforms like Lightroom, and Photoshop is a plus.
As I implied in the preceding paragraphs of this article, the above-mentioned skills are merely skill suggestions that fascinate me personally.
There are tons, thousands, of skills out there waiting for you. For instance, I've read about Data Analyst being one of the skills to look out for the future.
And really, follow your heart – what are your passions? What skill have you always wanted to have? Perhaps a new language? Whatever it is, I'm here to let you know you can do it!
You know the drill, looking out for your comments! These merely skill suggestions to help you navigate the over a hundred skills out there and start earning some extra income.
As usual, I'll be looking out for your comments and questions. Happy learning, happy earning!
Stallion Nigeria debunks owing GTB N13 billion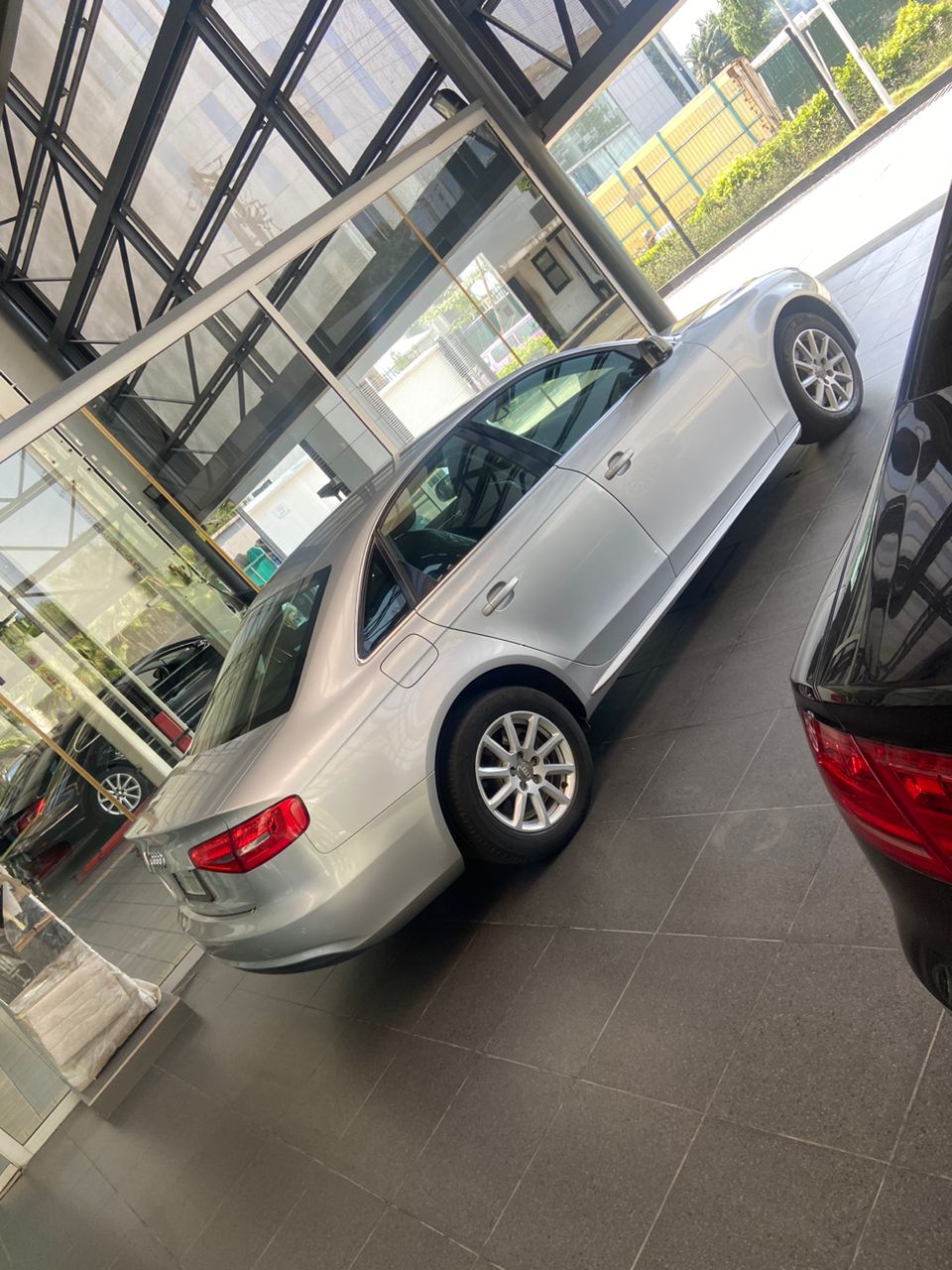 Stallion Nigeria Limited has denied owing Guaranty Trust Bank (GTB) N13 billion.
Reacting to reports in a statement signed by Samar Sapre, chief financial officer of Stallion Nigeria, the company said: "Our attention has been drawn to an article circulating around in the media alleging that Stallion is indebted to GTB to the tune of N13 billion. The publication is false and the works of mischief makers as no such debt exists.
"Stallion has been in court with GTB since 2019 over allegations and claims with Stallion winning against GTB at the Court of Appeal, Nigeria. The matter is yet in court and to that extent remains subjudice.
"As a law-abiding corporate entity with faith in the Nigerian judiciary, we refrain from commenting on a matter that is subjudice except to clarify that the publication is false, mischievous and a ploy to smear the unblemished reputation of Stallion.
"We implore the general public to ignore the publication as there is no such court verdict existing anywhere as alleged in the publication. The matter is still pending in court."
Kaduna CAN chairman calls for arrest of bank officials over cash scarcity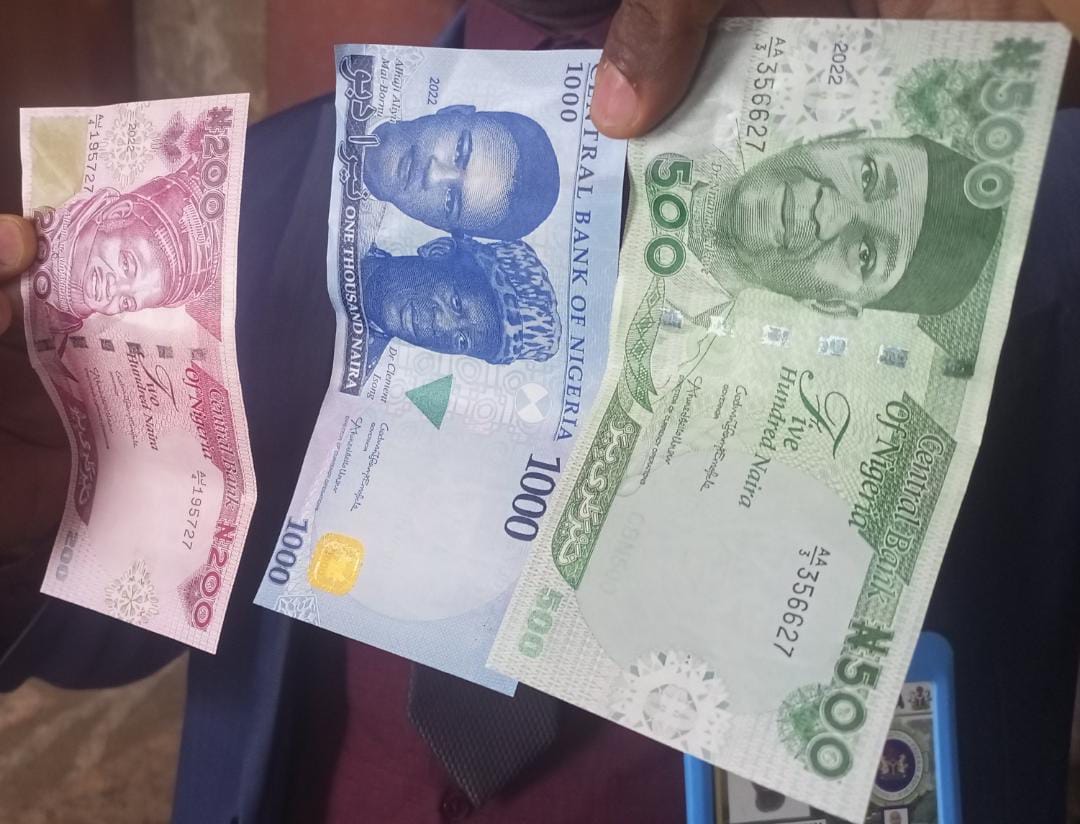 Joseph Hayab, chairman of the Kaduna chapter of the Christian Association of Nigeria (CAN), has called for the arrest and prosecution of bank officials hoarding the new naira notes.
His statement came amid the scarcity of the new naira notes across the country — a situation that is heightening tension and causing hardship for Nigerians.
Hayab, who spoke in Kaduna on Sunday, commended President Muhammadu Buhari on the direction of the policy aimed at deterring vote buying.
The cleric said the Central Bank of Niger(CBN) should do everything possible to make the currency available to end the hardship.
"Notwithstanding CAN believe that despite the temporary pains Nigerians face, the citizenry is prepared to support the president on the matter of the deadline, especially if it would assist to ease the tension in the country," he said.
"Therefore, managers of banks who are found to hoard the new naira notes to create artificial scarcity, but are behind the public arena helping money-bag politicians to get the new notes, set the public up against the CBN's new policy.
"Such banks and bankers should be investigated, and if found culpable, be made to face the wrath of the law.
"CAN will continue to sensitize and mobilize our faithful to support any programme which results could bring about good service delivery for a better nation."
'Bank officials sell naira notes to us' — PoS operators explain increase in charges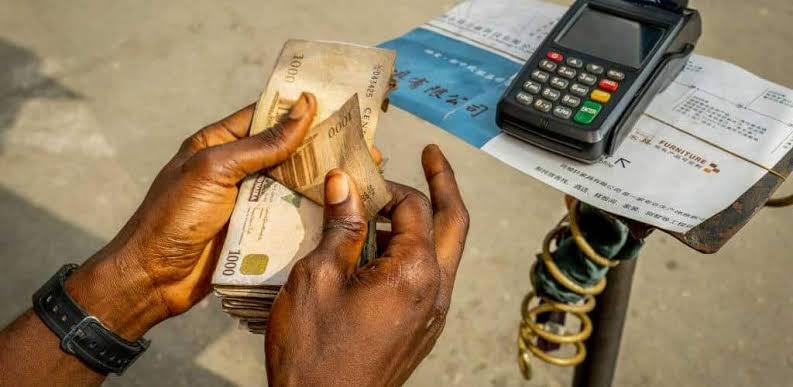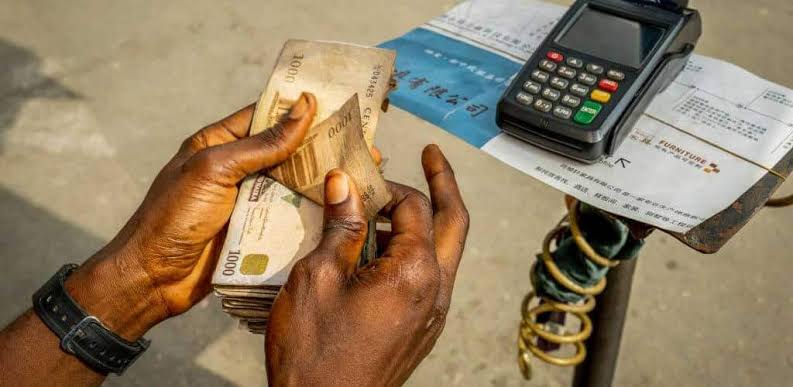 Point of sale (PoS) operators have claimed that bank officials sell cash (both old and new naira notes) to them.
In separate interviews with NAN in Abuja on Friday, some of the operators said they pay an exorbitant fee which depends on the amount withdrawn.
To make up for the extra expense, they explained that they had no choice but to increase the charges paid by customers.
They further appealed to the Central Bank of Nigeria (CBN) to penalise banks involved in the act.
An operator along Nyanya-NNPC road, who preferred anonymity, said she paid the extra charge to keep her business going.
"I paid a very high amount to get this money that I am giving to customers. If you look around here, other operators did not open," she said.
"The woman (bank official) that I collect money from even increased the money today because she said that cash is scarce and she kept it for me because I called her earlier to do so.
"I pay according to the amount I collect. Sometimes, I pay as high as N5,000 for N50,000 to N70,000 that I collect from her.
"I charge N500 for every N5,000 withdrawn and N1000 for every N10000 withdrawn for me to recover what I spent to collect the money."
Also speaking, Nnedi Ikonye, a PoS operator along Lugbe, said she paid N3,000 for withdrawing N65,000 in a bank.
"I was asked to pay N3,000 for the N65,000 that I withdrew from a bank and that is because I know someone in that bank," Ikonye explained.
"That is just a token compared to what my colleagues are paying. They pay more because they don't know people in the bank."
Alphonsus Idah, a PoS operator at Mararaba market, urged the CBN to impose sanctions against banks who persist in selling cash to their customers.
This, he explained, would stop the untold hardship faced by citizens.
Another PoS operator, who pleaded anonymity, alleged that bank officials usually withdraw money for their clients.
"In some banks, ATM will not work even though they are loaded with cash," the operator said.
"During close of work, the bankers will turn the machine on and queue to withdraw from the machine.
"The annoying thing is that one banker can hold like 10 different ATM cards and will withdraw from all of them. This is frustrating."
In a bid to address long queues at automated teller machines (ATMs), the CBN had directed banks to commence payment of redesigned notes over the counter, with a daily limit of N20,000.